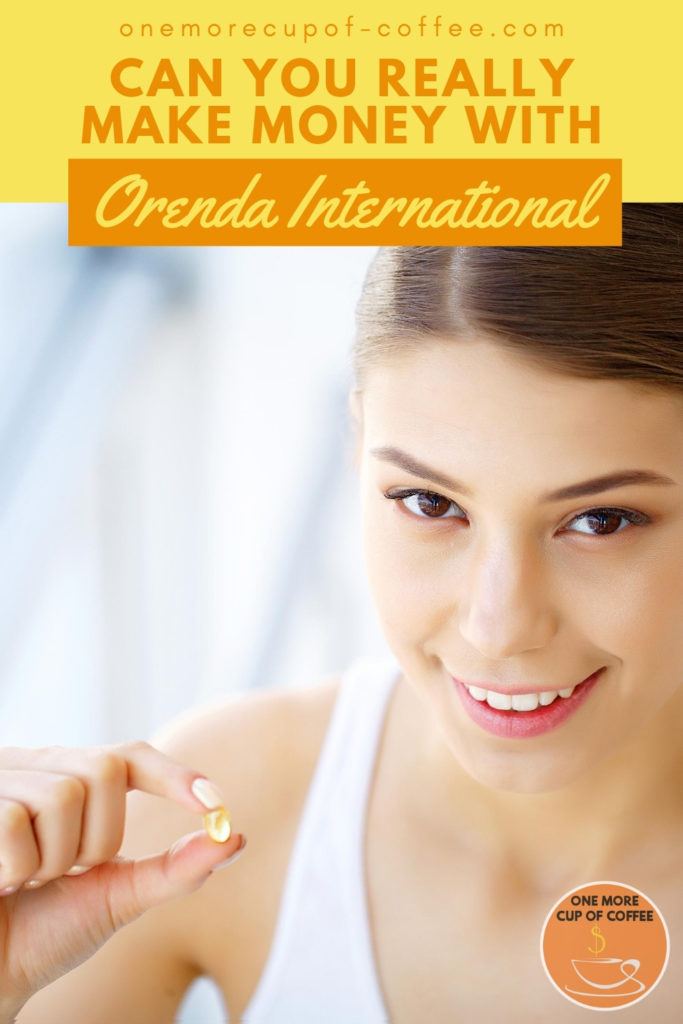 As you may already know, Orenda International is a health and wellness MLM. This means that the company focuses on products that may improve people's health and the way that they feel.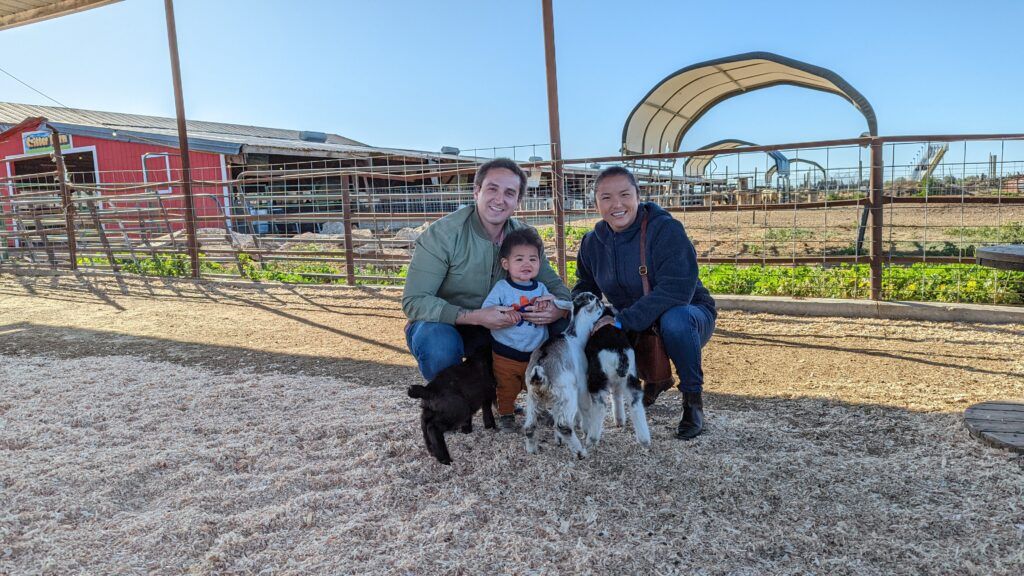 Are You Ready To Work Your Ass Off to Earn Your Lifestyle?
Are you tired of the daily grind? With a laptop and an internet connection I built a small website to generate income, and my life completely changed. Let me show you exactly how I've been doing it for more than 13 years.
The concept might sound familiar – because it is. This is an incredibly popular field.
There are countless health and wellness companies out there now. Many of them are MLMs, while others are physical stores or online marketplaces. This pattern means that there is a lot of competition out there and products are often similar to one another.
Despite the competition, health and wellness can be a good area to make money. The demand for such products remains high. Many people look for easy ways to feel better and the rhetoric surrounding health products can be very convincing.
This means that there is a chance to make consistent sales. Plus, most health products are consumable, which creates the chance for repeat customers.
Two Ways To Make Money With Orenda International
Orenda International follows the MLM style, which stands for multilevel marketing. There are many differences between MLMs, but all MLMs offer the chance to earn by selling the company's products and by building a team.
Team builders don't earn directly from recruiting other people. Instead, income is related to the sales that your team members make. A large and productive team can, theoretically, offer significant income. As such, this post looks at how Orenda International works as an overall income opportunity in practice.
Make Money From Product Sales
Orenda International offers the ability to make money with health. Specifically, they focus on supplements and a few related items. For example, one product is Orenda Immune. This contains various ingredients that are meant to support the immune system and promote detoxing.
The company markets itself well, although the claims they make could be applied to many different health products. I mean honestly, claims like 'support the key systems of your body' are pretty meaningless.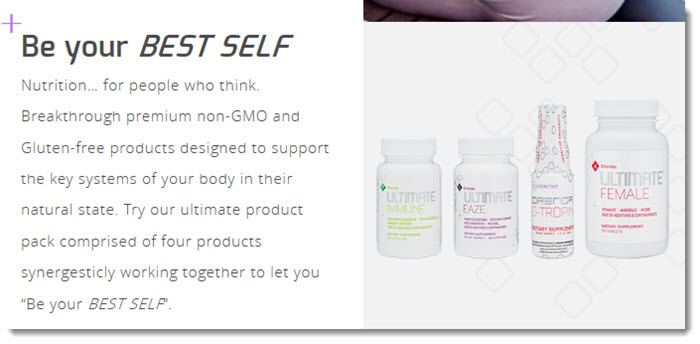 Orenda International actually provides details about the science involved, along with some scientific evidence. The research is far from conclusive and there is little evidence that any cellular changes contribute to improved health.
Still, science is useful from the sales perspective. The amount of evidence is higher than most other companies too, which is appealing. When you combine this with the visual appearance of the products, it's easy to see how some customers might be convinced.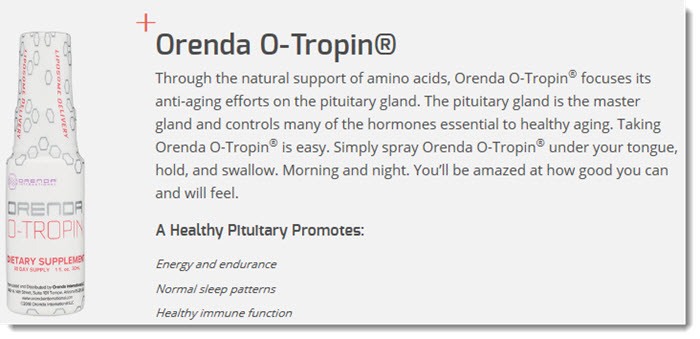 Some of the other products are less unusual. For example, there are gender-specific vitamin supplements called Ultimate Female and Ultimate Male. These do include herbs as well as vitamins but they're still not unusual.
There are other products as well but they follow the same general patterns. On a side note, the selection is limited. There are only around a dozen or so different products. A limited range like this can decrease your chance of sales.
The products are also expensive, even for supplements. For example, a 60 count container of Orenda Immune costs $77 retail, as do the male and female supplements. This is an incredibly high price, especially as most of the items aren't even that unusual.
Even for the more unique ones, the price would make sales difficult. Many customers wouldn't have the finances to pay this much for supplements. After all, they do need to be purchased regularly.
The Clean, Burn, Shape Program
Orenda International does also promote a Clean, Burn, Shape program. There are a 10 day and 30-day version, which are both designed to promote weight loss. Basically, the program uses the following four products from the company.
Clean: Promoted as a detox and cleansing product. Mostly just contains various plant-based extracts. These may offer benefits or may not. Oddly, it also contains 3 grams of sugar, which is undesirable for a detox product.
Burn: Designed to boost metabolism and improve weight loss. This just relies on the green coffee extract and African mango extract. Neither product has been proven to improve metabolism or significantly impact weight loss. If effects do exist, they're likely to be minimal.
Shape: A plant-based meal replacement shake that comes in chocolate or vanilla. The style is typical but the shake only includes 15 grams of protein per serving, along with 9 grams of sugar. That's not impressive for a weight loss shake. More protein and less sugar would be much better.
Eaze (a new addition): A supplement that contains probiotics, prebiotics, and enzymes.
Participants take the products based on a schedule that the company sets out. For the 10 day program, the schedule looks like this:

Each type of day has its own list of products and requirements.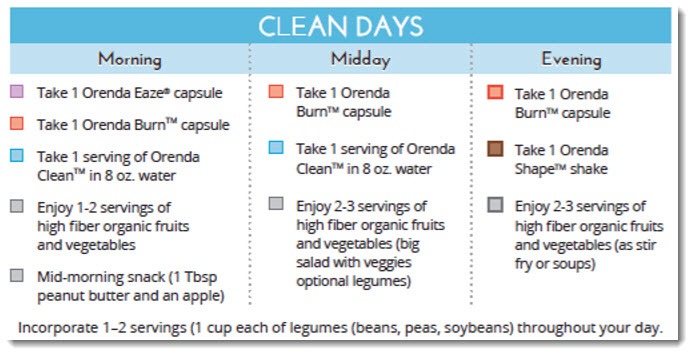 The same holds true for the 30-day program, although the overall pattern is different. The company does also offers some guidance about what you should be eating, along with a grocery list to rely on.
The system isn't just about the products either. The company also has you cutting out various other foods, including the following:
Soft drinks (all kinds)
Artificial sweeteners
Potatoes and sweet potatoes
Dairy
Bananas
Rice, pasta, and oatmeal
Grains
The end result is a little bit like a low carb diet, although you're not actively tracking carbs.
In the short-term, I'm sure the system works. For many people, it would represent an improvement in their diet and a decrease in calories. Of course, most of the benefits would come from the diet side of things, not the products.
The products are actually pretty typical and you can find variations from countless different brands. If nothing else, it would be worth finding a less expensive meal replacement shake that has more protein and less sugar.
Even then, this isn't a long-term solution. It just forces people to rely on products and doesn't teach long-term strategies. Many customers would end up losing weight initially and then gaining it all back.
Is Orenda International A Good Business Opportunity?
When it comes to products, Orenda International is a mixed bag. The idea sounds appealing and the company does a great job at marketing. But, you're still dealing with expensive products that simply aren't unique.
So then, the viability of Orenda International partly comes down to the compensation plan. How good is it?
Unlike most companies, Orenda International offers three different starting levels.
Customer: Save 10% on autoship
Affiliate: Save 20% on orders, plus bonuses
Manager: Save 40% on orders, plus bonuses
The bonuses seem to refer to how much you earn with new affiliates and managers. If you're at a higher tier, you'll earn more per sale.
There are two ways to access these levels. The first is to progress through them. For example, you can reach the Affiliate position by obtaining $400 in sales in one month. To get to the Manager, you need to make $2,000 in group sales in a month.
Alternatively, you can make purchases. For the Affiliate position, this means buying $400 worth of product in a month. For Manager, you need to buy a Manager Pack, which costs $1,728.
It's nice that there are options. Still, the marketing does push people into buying the expensive packs, with the idea that they'll earn more in the long term. Approaches like this are horrible. MLM members often end up in debt as-is. It's normally best to avoid investing too much until you get a sense of how it all works and what the sales potential truly is.
The percentage commission is also influenced by who you are selling the products to. You earn the most from selling to a regular customer. Your income decreases if the people you are selling to get discounts on their purchases.

Here's another thing – how you make money. The advantages of these packs are the discounts you get. This is because you make money by reselling products.
This style is beyond frustrating.
Buying and reselling is a legitimate business model. This is how people on Amazon FBA make money. It's also the model that many conventional businesses use.
But, the process takes time to learn and get right. You have to be able to predict what people are going to buy and purchase accordingly. Orenda International is unlikely to offer much training or support in that area. After all, they're suggesting that customers buy large packs of products right from the very beginning.
You're also just earning a 10% commission on the first tier. That's a low commission rate and it's particularly tricky when you're buying and reselling. With such a small profit margin, it would be tough to turn a profit. You'd basically have to sell every single thing you buy from the company.
Make Money Building A Team
Of course, Orenda International is an MLM. If you want long-term income, you need to work on recruitment and building a team. This lets you earn money from the success of your team. Some of that income will involve little to no work on your end.
The company doesn't describe their model in much detail, so it's not clear precisely how your team will be structured
But, as with most MLMs, there is a strong rank component in place. The first three are the Partner, Affiliate, and Manager ranks mentioned previously. There are various other ranks beyond this. Each of these has additional requirements and areas you can earn income.
For example, the requirements for some of these ranks are as follows:

Higher tiers have additional requirements, including the number of qualified legs in a person's team and the precise structure of the team.
Income increases across ranks as the higher ranks have access to more bonuses. They can also earn from deeper in their downline, as the image below shows.

The company doesn't specify what these generations mean. Instead, they state that a generation 'frequently consists of multiple levels and is determined in real-time'. This suggests that the definition may change based on time and/or situation.
There are also bonuses from recruitment. For example, you can earn up to $160 for recruiting new Affiliates and up to $600 for recruiting new Managers. It's easy to see how those bonuses could add up.
Despite all these details, the compensation plan is vague. It misses out key pieces of information and doesn't give the guidance that you would need.
Chances Of Success
Orenda International provides an income disclosure from 2017. This shows that there aren't all that many active distributors (less than 1,300) and most aren't doing well.
Around 87% of the distributors are in the first three ranks, which are the ones that you can pay to join. Relatively few distributors have earned beyond this. The distribution of income is also interesting.

The average does increase going up these ranks but not dramatically. To put this in context, the average of around $403.65 for managers calculates to a little under $34 a month. It's clear that many people are earning less than that.
Once you get past these ranks, the income becomes more significant. But, relatively few people manage to do so.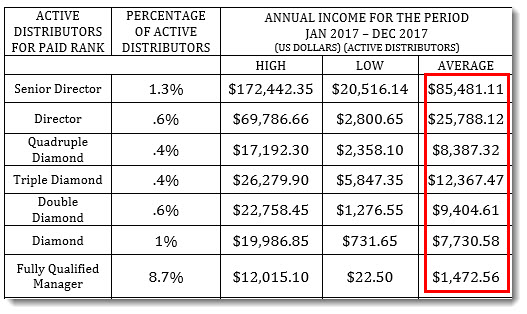 From this data, it's clear that income is possible. But not easy. Many of those that are making money aren't earning very much at all.
It's also worth mentioning that these figures don't consider expenses. Some of the distributors highlighted might actually be spending more than they earn.
Can You Generate Reliable Income With Orenda International?
The Orenda International Review
Making money with Orenda International isn't an unrealistic goal. The company markets its products well and the scientific backing present could help to convince some potential customers. Some people may see benefits from the products, especially if they change some of their behaviors at the same time.
The company is also operating in high demand industry. Many people are obsessed with improving health and losing weight, so they'll try any diet or technique that may possibly work. This is why there are so many products like these in the first place.
Plus, weight loss and health are both emotion-driven fields. As a result, customers often don't compare products. They simply keep trying new ones until they find an option that works.
All of this means that you could make sales – especially if you love the products yourself. If you get customers who see significant benefits, you could easily increase interest through word of mouth.
But, make sure you have a viable audience first. While some people will be passionate and emotional about the products, others won't. Some will simply feel that there are too much hype and manipulation or might prefer to focus on whole foods for health.
Relying on supplements also gets expensive. You need an audience that can afford to do so consistently.
The end result is that sales are viable and you are in a popular industry. But, is Orenda International a good approach? That's ultimately going to depend on your salesmanship skills and who you are promoting the products to.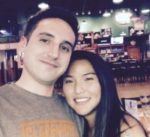 MLM Critic & Author: Nathaniell
What's up ladies and dudes! Great to finally meet you, and I hope you enjoyed this post. I have to be honest though. I'm not a big fan of MLM. Tried it. Hated it.
Affiliate marketing is cheaper, faster, and easier. See for yourself and join millions of other successful affiliates generating income from their blogs!
No inventory. No fees. No recruiting. 3 BILLION potential buyers online.
Reader Interactions