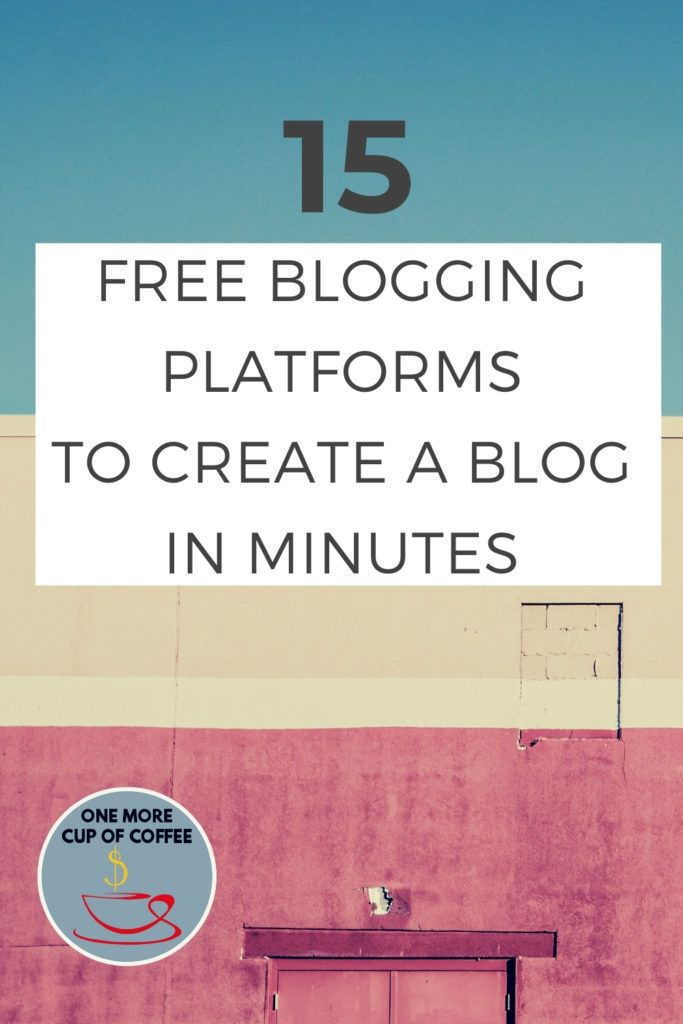 When blogging was just getting started in the early 2000s, there weren't many sites or platforms to create a free blog. Of the ones that did exist were poorly designed, lacked customizable features, and didn't stick around (with a few exceptions). Now, there are tons of innovative and free blogging platforms to choose from. The choices we have today are almost all equipped with the latest features and SEO-friendly elements that make starting a blog, fun, free, and easy to setup.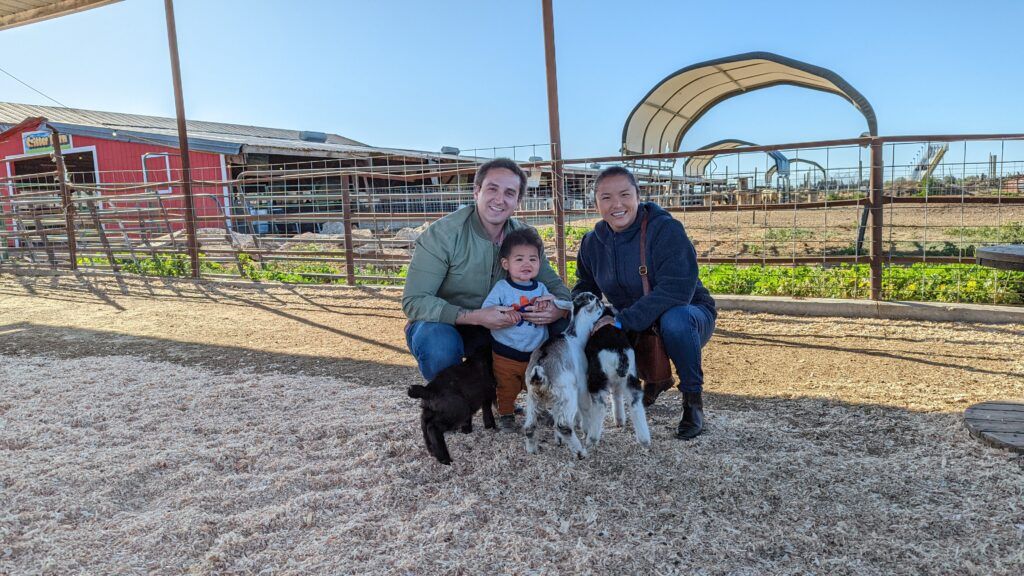 Are You Ready To Work Your Ass Off to Earn Your Lifestyle?
Are you tired of the daily grind? With a laptop and an internet connection I built a small website to generate income, and my life completely changed. Let me show you exactly how I've been doing it for more than 13 years.
Whether you want to simply express yourself online, open an e-commerce store, or want to build a niche website, starting out on with a free blogging platform is often the best, and easiest, way to kickstart your project. With free versions, you don't have to worry about hosting, design, or monthly fees. And with all the innovative features free blogging sites include nowadays, you can create a beautiful blog for nearly every purpose in just minutes.
Listed below are the best free blogging sites that will help you launch your own curated space on the internet to get your voice out of your head and online for the world to read!
15 Best Free Blogging Platforms
WordPress
Wix
Weebly
Blogger
Medium
Joomla
Jimdo
Ghost
Tumblr
Contentful
SilverStripe
Subrion
Postach.io
Jekyll
Yola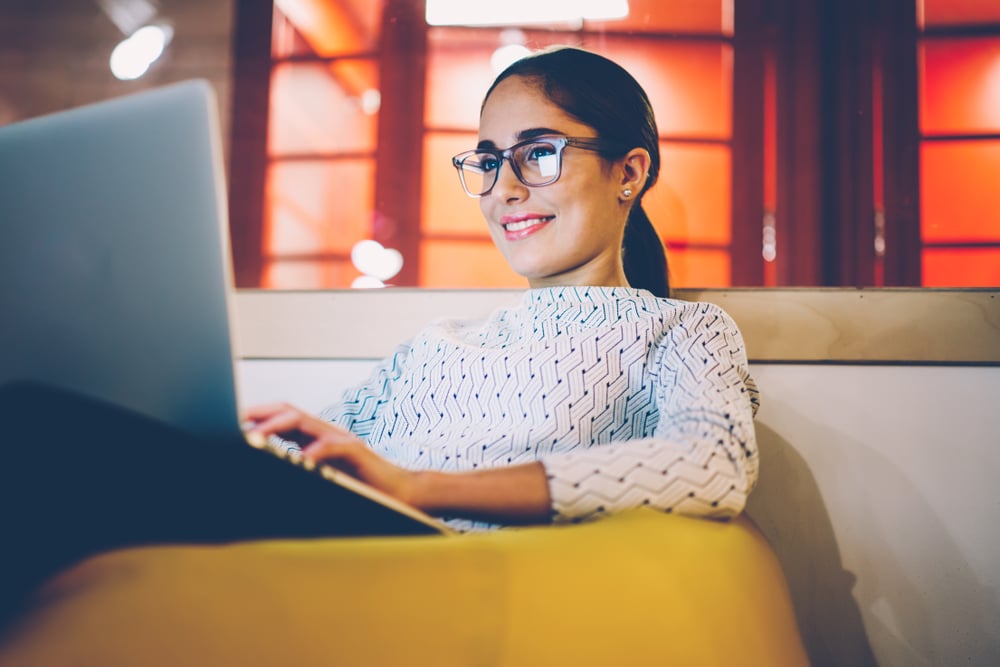 1. WordPress.com
WordPress.com is one of the most popular free blogging platforms to start a blog for personal use or to make money. Why? WordPress.com simply offers the "all-in-one" solution. You get free hosting and support, dozens of mobile-friendly themes, customizable features, and much more.
As with any free blog, though, there are limits. For example, most free blogging platforms like WordPress.com will give you a free domain with its own branding (i.e. yourdomain.wordpress.com). WordPress.com also displays WordPress ads on your site on a free plan.
You can upgrade on WordPress.com to remove the ads, customize the domain, and so on, but those are paid options ranging from $4-45 based on whether you want to upgrade to a stronger personal plan or business plan.
Wordress.com vs WordPress.org
Many websites say that WordPress.org is a free blogging platform. But I'd disagree. Unlike WordPress.com, WordPress.org is a free self-hosted platform. Meaning, you would still need to find your own hosting typically through a third-party such as Kinsta (my host) to make your site work and that costs a bit of money.
ATTN: If you're hoping to eventually take your blog to the next level and start a business, go ahead and get set up with WordPress.org so you don't have to transfer your domain and hosting over to new servers later. You'll save yourself a huge headache! 3rd party hosting services are optimized much better for large audiences, and it's kind of a hassle to move your site form a free WordPress blog to a new host, unless you have experience.
Bottom line: If you're really only looking for simple and free – WordPress.com has everything you need to start a free blog in minutes.
2. Wix
Wix is a great free blogging platform for the creatives out there with an eye for design. With Wix, you can seamlessly drag-and-drop virtually any element you want to build out your blog. Change and customize the color, size, fonts, posts, homepage, logo – anything! It is free to use forever unless you want to remove their ads or connect your own domain. (For those features, upgrade with their Premium Plans).
Wix is great for small businesses, but I don't recommend it for affiliate blogs.
Bottom line: If you're feeling creative and want to break away from the "traditional" blogging customizer or avoid CSS, Wix is the platform to choose.
3. Weebly
Weebly is another popular free blogging platform that is optimized for both website creation and blogging in general. Just like Wix, Weebly has it's own "What You See Is What You Get' (WYSIWYG) editor with drag-and-drop elements. But is Weebly the best for blogging or creating affiliate websites? I don't think so. Weebly's free plan is ideal for online store owners rather than hobbyist or professional bloggers.
Bottom line: If you want to open a store online, Weebly is a great free blogging platform to use as it has as a shopping cart feature, tax calculator, coupons, inventory management, and more.
4. Blogger
Blogger is the best free blogging platform for personal use and is one of the oldest running blogging sites. With Blogger, create and publish blog posts and follow other blogger profiles to get caught up on the latest news and trends. Blogger.com is owned by Google, so it's free and easy to use by signing up with your Gmail. The focus with Blogger is on the writing so don't expect to have much room for customization. However, you can still do minor changes to your theme and personalize your profile within Blogger.com's limited features and widgets.
Bottom line: Blogger.com is a simple and free blogging platform for personal blogging or journaling, but is not ideal for professional purposes.
5. Medium
Medium is not your blogging platform in the typical sense. You don't own your website/blog. You don't get a domain name (even with ads). And you don't publish blog posts. But you can still write for Medium, and actually get paid, if members of the community read your content! If you have deep, nuanced opinions and thoughts to share, Medium just might be the platform you're looking for.
Medium is great for writing professional articles related to whatever industry you're in. It's got a much higher quality vibe than many of the other "blog for free" platforms on this page since there's a paid subscription portion, and only members can read certain higher quality articles.
I've got a Medium account for One More Cup of Coffee, but I just use it to syndicate articles from my blog right now. I'm not sure if there's any benefit to doing this, but I'm experimenting.
Bottom line: Medium is made for writing for the purpose of sharing. It's not a place to write about what you did today, but rather on topics that you are passionate about.
6. Joomla
Joomla is an award-winning, free, open-source content management system (CMS) that got its start over 15 years ago in 2005. Joomla is said to power over 10% of the world's business websites, while WordPress boasts owning about 33% of the top 10 million websites in the world. So, Joomla's community is a tad smaller than WordPress. But the functionalities and concepts are the same. You can start a free blog on launch.joomla.org or opt for their self-hosting platform alternative to build a complex website.
Bottom line: You can blog with a free Joomla website, but the general consensus is that Joomla is better designed for large websites whereas WordPress is better for 'blogging'.
7. Jimdo
Jimdo is a German-based all-in-one website builder and hosting provider. Jimdo has all the nuts and bolts you need to start a blog. Think customizable elements, SEO-friendly themes, social buttons, and you even get a personalized domain name for free for the first year. So no matter what type of blogging you want to do – lifestyle, travel, fashion, food, etc., – you can kickstart it with Jimdo for free!
Bottom line: Jimdo is an all-around free blogging platform that includes everything you need to get going.
8. Ghost
Ghost is a popular choice among minimalistic bloggers thanks to its extremely fast CMS (apparently 19x faster than WordPress!). Simple and clean, creators and businesses alike turn to Ghost for their blogger needs. There are even big-name brands using it such as Apple, DuckDuckGo, – even NASA! The con with using Ghost, though, is it's not entirely free (similar to WordPress.org). You can download it for free, but you'll need to host it somehow and that's where the cost comes in.
Bottom line: Ghost is a self-hosted blogging platform that's extremely fast and minimalistic. You still need to pay for hosting (either with Ghost $29/month) or with a third-party host provider that can support Ghost's streamlined javascript (node.js).
9. Tumblr
Tumblr is the place to go if you have a simple project or visual idea that you want to blurb about and share. More than a social networking platform than a blogging one, Tumblr is an option for the social-savvy bloggers out there who want to re-post, blog, and connect with other like-minded people.
Bottom line: Tumblr is better for creating and sharing visual content and short blogs. It's not the blogging platform of choice if your goal is to have full reign over your own website.
10. Contentful
Contentful is another good choice if you're looking for totally-free blogging sites to get started blogging, however, it's got a fairly steep learning curve. Contentful isn't another CMS. Instead, it divides the content you create into content types (i.e. blog posts, images, titles, etc.) that are then categorized into content models. The goal of Contentful's framework is to be able to keep your blogging content away from website design. This way, you can seamlessly transfer your content anytime you want to do a complete overhaul of your theme.
Bottom line: Contentful is a free platform to blog on, but is not the best site to use in terms of user-friendliness. Beginners new to blogging might have a hard time.
11. SilverStripe
Like its competitors, SilverStripe is a streamlined open-source, free CMS designed for web teams, editors, agencies, and developers. It is most similar to WordPress but on a much smaller scale. The main differences are SilverStripe has its own WYSISYG drag-and-drop editor and is more secure than WordPress as it has no use for plugins or widgets.
Bottom line: SilverStripe is a free blogging platform offering a powerful and secure solution to website creation.
12. Subrion
Subrion is one such free blogging platform that goes head to head with WordPress as both use the same PHP/MySQL framework. Subrion boasts a hassle-free set up that doesn't require a single penny to get started. It comes built with plugins, templates, and is capable of multilingual functionality.
Bottom line: Subrion might be a good choice for you if you want to move away from WordPress without losing out on its core features.
13. Postach.io
Postach.io is an Evernote-powered free blogging platform that effortlessly transfers your notes in Evernote into a blog that you can then publish. It isn't' the most flexible in terms of what standard blogs can do, but it is a quick and easy (and free) way to share your opinions. You can also enable Disqus comments, personalize your blog with a theme, or embed content from other sources.
Bottom line: If you're an avid notetaker and use Evernote often, try blogging and publishing your content with a Postach.io blog.
14. Jekyll
If you enjoy writing in text format (.txt), you might enjoy this next free blogging solution – Jekyll. Jekyll doesn't have a database to store your content and only uses textfiles to create static blog posts and web pages. Creating in this style is great if you want to remove any design aspect entirely, but it also seems counter-intuitive to what most people want out of a blog. Hosting with GitHub pages is free, though, so there's that.
Bottom line: Jekyll isn't ideal for blogging for beginners as it's extremely technical and void of any customization options.
15. Yola
There are a few sites claiming Yola is a great free blogging platform, but it seems a bit more suitable for creating a business online. The platform has recently undergone a redesign and has just launched its new Sitebuilder+ with which you can customize their templates with flexible drag-and-drop elements and widgets. Their free plan only allows you to built 2 websites, 2 pages, and gives you 1 GB of storage. So not a lot of wiggle room for blog articles.
Bottom line: Some reviews say Yola is a free blogging platform, but it's not very suitable for writing and publishing content. It is, however, a good option for creating simple and sweet projects.
Starting a blog in minutes is not just a savvy tag line – you can literally create an account on any of the above platforms in just a few clicks!
Believe it or not, many successful e-commerce stores, bloggers, and online entrepreneurs that you admire today all got their start on free blogging platforms. Who says you're not the next blogging superstar?
BONUS: Steemit
I've written about making money with Steemit before. It's an interesting mix of blockchain, blogging, and making money online. It's a decentralized blog platform where you can get paid in cryptocurrency based on how much engagement you get with the platform.
It was hot for a hot minute, but interest seems to have waned. People still blog there, but much less than before, and the money-making aspect seems to much less attractive now that the crypto bull market of 2017 has been over for years. We'll see if it comes back. I wouldn't bank my whole business on their platform, but it's an interesting option, especially if you're interested in cryptocurrencies.
Which Blog Platform Is Best For Starting An Online Business?
Many people want to start a "blog" because they heard that you can make money online with a blog. Well, the rumors are true. You can make money online with nothing else but a blog and a computer to run your business.
So are any of these free blogging platforms any good for doing that type of business?
The truth is, they can all work. However, realistically, the best option is going to be WordPress, by a mile. There are wayyyyy more resources out there to get your blog customized, ranked, and profitable. You can be confident that WordPress will be around in 30 years (it's open source), and your blog can grow that whole time. I couldn't really tell you if Jimdo or Yola will be around in 2 years, let alone 30.
WordPress can be intimidating because there's a lot of things you can customize. Don't fooled by these drag n' drop editors though. Long term, they are going to stifle your growth. You have limited hosting options. Limited design options. Limited functionality customization.
With WordPress, there are infinite possibilities in all those categories. Right now it may seem more important to just get started and get something pretty up on the internet, but long term you're shooting yourself in the foot.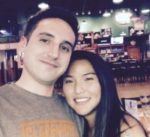 Nathaniell
What's up ladies and dudes! Great to finally meet you, and I hope you enjoyed this post. My name is Nathaniell and I'm the owner of One More Cup of Coffee. I started my first online business in 2010 promoting computer software and now I help newbies start their own businesses. Sign up for my #1 recommended training course and learn how to start your business for FREE!