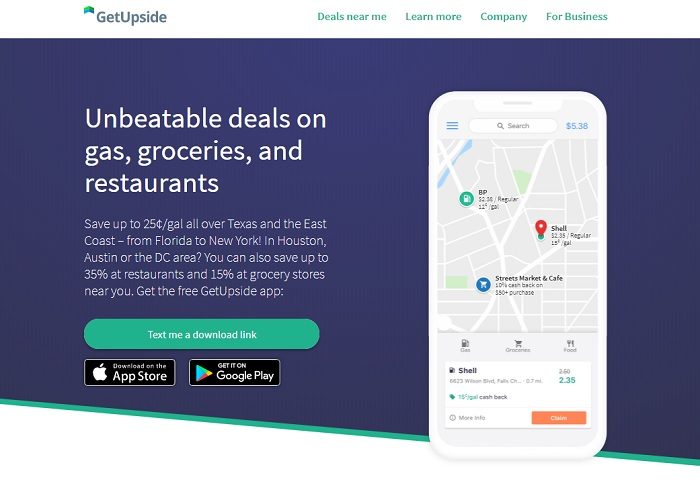 This app/website claims to offer unbeatable deals on gas, groceries, and restaurants. Users also claim that they can get awesome cash-back with it! But can you really make money with GetUpside?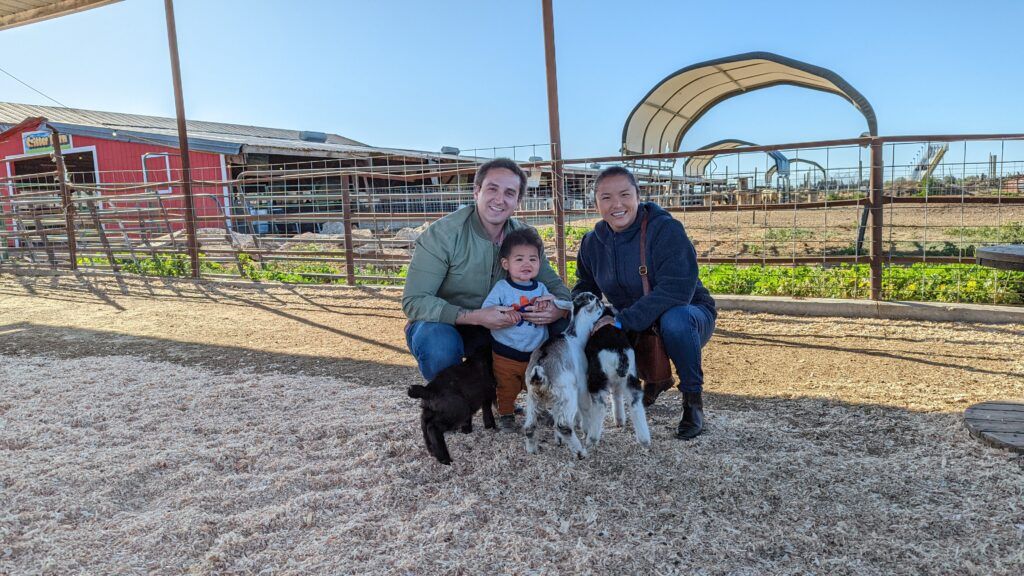 Are You Ready To Work Your Ass Off to Earn Your Lifestyle?
Are you tired of the daily grind? With a laptop and an internet connection I built a small website to generate income, and my life completely changed. Let me show you exactly how I've been doing it for more than 13 years.
This is what I was determined to find out.
I was actually only recently turned-on to this app by a friend of mine. I am certainly no stranger to cash-back apps and coupon apps. In fact, I've found a few that are actually pretty cool.
Making Money With GetUpside
I've downloaded a lot of cash back apps over the past couple years to see how well each one works. Some are OK, but some are trash. I have some common criticisms of them, so let's talk about that quick before diving into GetUpside.
My Usual Criticisms Of Cash-Back Apps
My usual criticisms with cash back apps have to do with two major problems.
Too much time
Too little money
We all know that time is valuable. Side hustles may or may not always pay out as well as we would like them to… but the entire point of a side hustle is to make enough extra money to make them worth the time we spend on them.
And cash-back apps are really hit-and-miss for me. On one hand, they take minimal time, because they usually involve scanning receipts… which takes only a few seconds.
But on the other hand… they don't tend to pay out very much. When you only earn a few dollars every month for scanning receipts on an almost daily basis, it hardly seems worth it.
But there are also people reporting that they are earning more than that with GetUpside… which sparks my curiosity.
Is it possible that this app could pay out more than other cash-apps I've reviewed in the past?
This is what I was excited to figure out. So let's do a deeper-dive and find out exactly what this particular app is all about.
The Basics: What Is GetUpside?
GetUpside, which can be found at GetUpside.com, is an app that partners with local businesses who want to win you over with great deals.
These businesses tend to be gas stations, grocery stores, and restaurants.
One thing that I quickly noticed about this app is that it seems to be a bit location-specific.
For example, they say on their home page that you can get up to 25 cents per gallon cash back on gas at over 5,000 gas stations in the states of Texas, Florida, DC, Maryland, Virginia, Delaware, North Carolina, South Carolina, and New York.
They also specify that you can find deals with 'all the big brands,' including stations like Shell, Exxon, BP, Sunoco, Marathon, etc.
But they also get specific with other types of deals.
For example, they say that you can earn up to 15% cash back on groceries… but this only seems to be offered in the DC area.
They also say that you can get up to 35% cash back at restaurants, but this also seems limited, and available only at restaurants in Houston, Austin, and in the DC area.
How Exactly Does GetUpside Work?
All you need to make this app work is a smartphone, and your receipts. First, you download the app.
Then, it is a three-step process to earn your cash-back.
You claim your offer for the best gas price, restaurant, or grocery offer
Pay with any credit or debit card
Snap a photo of your receipt or receipts, and then earn your profit.
You can save up cash until you are ready to cash out. Then, you can cash out using either PayPal, a check, or an egift card.
This is a pretty simple process, but it does sound like you have to claim the offer ahead of time… which is both good and bad.
It's good because this means that you can see offers in advance, and plan your shopping/spending accordingly to maximize your cash back.
But, it is bad because it takes that extra time to make your money. The fact that you need to claim offers before you spend your money seems to make this app half as efficient as apps that only require you to scan your receipts.
So it is a two-edged sword, on both sides of the coin.
How Much Money Can You Make With GetUpside?
I've found mostly good reviews for this product… though there are also people who claim that it isn't as helpful as it sounds.
I've heard of people getting anywhere from $3 to $10 cash back on a gas fill-up. But I've also heard people complain that you only get cash-back from gas stations that have higher gas prices to begin with.
This seems unlikely to me, though… because gas prices in certain areas are usually pretty uniform across the board.
I've also heard of people making up to $36 a month with the app, which is actually pretty good. Of course, your experience will likely vary, based on your physical location, what types of things you tend to spend money on, and what kinds of deals are even available in your area.
How Much Does It Cost To Use GetUpside?
One awesome thing about this app is that it doesn't cost anything to use it… meaning that you can download it and try it out without it costing you anything more than a bit of time.
This would be the best way to figure out if you can use it in your local area. If you live in one of the states listed above, you are definitely more likely to find cash-back deals than if you live somewhere not listed… as this app seems to be pretty location specific.
I would count this as a downside, except that it could actually prove more beneficial to people who are in the right areas. Since the app doesn't work everywhere, it is possible that you may actually find better deals on it if you do happen to live in the proper area, due to the fact that not everyone in the country is using it.
But still, the best way to know for sure is just to download it yourself and give it a try. It can be utilized on both android and Apple devices… which is pretty awesome.
This means that you can use it whether you have an android phone or an iPhone.
My Personal Feelings About GetUpside
Personally, I feel like GetUpside is just another example of a cash-back app, except that it seems more focused on gas than restaurants or groceries.
There are a lot of apps like this out there on the market… so GetUpside isn't really offering anything new.
I do believe that it has its benefits. I feel like, in the right situations and for the right people, there is actually a lot of money to be made. If you travel a lot, and tend to do most of your fueling-up in the states listed above… then yes, you could actually make pretty good money with the app.
But for the vast majority of people, I fear that the rewards offered by the app just may not be worth the time spent.
But this criticism isn't focused solely on GetUpside, either. This is true of most cash-back apps. Most of them are simply more trouble than they are worth, and don't pay out enough to make using them worth the time.
For the most part, you will be lucky if you earn $10 a month or more. And for that kind of money, for most people, it is probably just less trouble to stay at work for one extra hour every month!
But with that being said, I can also see how some people could leverage apps like this to earn quite a bit of extra cash. If you drive for a living, and need to fuel up several times per week, then an app like this could actually net you a pretty decent amount of money.
It just depends on your situation!
The app itself seems pretty well-designed. I like the look of it, and there seems to be a 'buzz' going on with it right now. They even offer some signup bonuses where you get extra money back for your first fill-up… though I am not sure if this is a deal that is always going on.
The main thing to remember about side hustles is that you should try to make sure that they are earning you enough money to make them worth the time. That is the most important thing to pay attention to.
If they don't end up earning you enough money to make them worthwhile, then you should probably kick them to the curb and find something else.
Our Final Opinion Of GetUpside
Should you download the app and try to make some extra money on gas, restaurant, and grocery purchases?
There are a lot of ways to make money online. Some are good, some not, but ALL of them are still just trading hours for dollars.
Starting your own affiliate website really is the best way to build passive income and "make money while you sleep". Affiliate websites earn income in every timezone, and can be instantly accessed by billions of smartphones across the globe!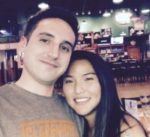 Nathaniell
What's up ladies and dudes! Great to finally meet you, and I hope you enjoyed this post. My name is Nathaniell and I'm the owner of One More Cup of Coffee. I started my first online business in 2010 promoting computer software and now I help newbies start their own businesses. Sign up for my #1 recommended training course and learn how to start your business for FREE!