Babies are often a popular blog topic, giving moms the chance to talk about one of the most important parts of their life. But, with so many blogs out there already, finding baby blog name ideas might seem difficult or overwhelming.
The good thing with blog names is that although they might seem super important, it's not something you should spend too much time thinking about. While the blog name is what people first see, and they always say that first impressions count, in this case, blog names aren't what influences your overall success. Other aspects of your site are much more important, especially in the long-term.
This doesn't mean that you can should any blog name under the sun! Some ideas are still better than others. It simply means that you don't have to stress about blog names.
In this blog, we're diving into the topic – teaching you how to find good blog names, specifically related to baby blogs, new mom blogs, postpartum blogs – whatever you want to call them We also show you other areas of creating your site, such as the way that you're going to make money, the process of purchasing a domain name and how you can build your site, so you can get started on the right foot.
By the end of the post, you should have a good idea of the various steps getting your baby blog rolling. You'll also be well on your way to choosing a blog name for yourself.
50 Baby Blog Name Ideas
Baby Music Lessons
Newborn Lessons
Cute and Loud
No Coaching Manual
Fit Living with a Baby
My New Babies
Treasured Package
In the Bitty Hours
No Sitters
Our Family Beginning
Wanderlust with a Baby
Healthier Mom Life
That Sweetheart
Cradle Travel
Modern Mom Space
New Baby Zone
Modern Mommy Guide
Cradle Dream
Honey to my Soul
Modern Baby Tech
Newborn Bliss Guide
Free Parenting Lessons
The Wonder of Parenting
Traveling and Baby
Baby Nerves
Baby on my Horizon
In the Dim Hours
Wholesome Mom Life
Our Baby Travels
Baby on Board Reviews
Not Wholly Sunshine
Life for Family
Our Recent Addition
Baby Outdoor Living
Sweetheart Family
Your First Baby Nerves
A New Angle on Parenting
Modern Family Addition
First Time Parents Guide
Stay at Home Dad USA
Sleepless Nights with the Infant
Marvels of Parenting
Surviving the Newborns
New Calm Parenting
Honest Parenting Tips
Sleepless Nights Zone
Cute and Noisy
A New Little Sister
Us – Plus One
Best Parenting Lessons
It would be easy enough to list another 100 blog names, if not more, but I'm sure you get the picture. Basically, blog names don't end up being outstanding on their own. No single name is going to be the ideal match to your site either.
Blog names are basically just one part of the equation. Your content always ends up being more important. For that matter, the site that you build will often end up influencing how people see your blog name.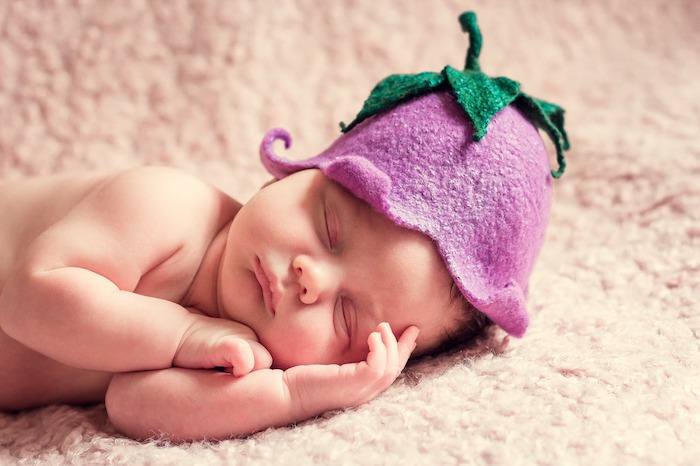 How To Choose A Good Blog Name
The general goal of a blog name is to grab attention. You want people to notice your site and to remember it, especially if they just see the name briefly mentioned.
To do this, bloggers often focus on names that are unique, memorable and short. Meeting all three goals isn't essential, just look at sites like cloudywithachanceofwine.com. That site name is memorable and unique, but it certainly isn't short.
Thinking about your own writing is always a good place to start. Consider what you're going to talk about and the angles that make you distinctive.
For example, the site pregnantchicken.com focuses on pregnancy and does so with a strong sense of humor. On the other hand, birthwithoutfear.com takes a much more serious approach to the same general topic.
You can also think about common topics and words that relate to babies, motherhood, pregnancy and the like. Playing around with some of these could give you some interesting title ideas. You could even take a tongue-in-cheek approach to the topic.
When you're looking into blog names, there are a few general principles to think about.
The first is to make your site easy to find. This means avoiding names that are likely to be confusing or easy to get wrong. Some key problems are misspelling a word to make it sound trendy (like babyz rather than babies), using numbers in the title or using words that can be spelled in multiple ways.
The problem with numbers is that people quickly forget whether the number needs to be included as a numeral or a word. This gets even more confusing when multiple numbers are included in the title.
Your domain extension is another aspect. I recommend using a .com, as this is the most widely recognized. Some people rely on .blog, but this can be confusing. After all, many sites use 'blog' as a category and some have it on the end of their site title.
Domain extensions like .blog don't rank as well as you might expect either. You end up at a slight disadvantage. While you can still be successful, an unusual domain extension generally isn't worth it unless you get a clear advantage from making that choice.
One final area is to watch out for other brands. You don't want your site to sound too much like the other options out there. It's much better to develop your own branding and reputation.
Keyword VS Branding
Before we move on from blog names, let's talk about the two general styles. One is a keyword-based blog name, while the other focuses on branding instead.
Keyword blog names are easy to spot. They use a keyword phrase as part of their domain name. In some cases, the name may precisely match the chosen keyword. An example might be firsttimenaturalbirth.com
The immediate advantage is that using keywords can help your site to rank. They're also a great indication of the blog topic.
Now, cases where the domain name exactly matches the keyword can be controversial. This style of domain name was once used as a shortcut for ranking. An exact match domain doesn't work that way anymore, but despite some myths to the contrary, you're not going to get penalized for using one either.
The other style to consider is a branded name. This type of blog name doesn't focus on a keyword at all. Brand names tend to be more creative. Some are a play on words, while others are more obscure still, like bellyitchblog.com.
A branded name gives you more flexibility. Finding a good branded name often takes more than doing so with a keyword-based name. Still, the end result can be worth it.
How To Buy A Domain Name
Once you have a website name in mind, securing a domain name is the next step. To do this, you need a domain name registrar. There are a variety of services to choose from, like GoDaddy, Namecheap, domains.com – to name just a few.
The general pattern is that you're going to be paying a yearly fee for the domain name that you want. It's important to keep up with the fee, as you don't want someone else nabbing your name because you miss the window.
Thankfully, domain names tend to be inexpensive. You're often paying between $10 and $20 a year for a .com name.
The domain name providers all offer similar services, but their terms and conditions can differ, as can their prices. I recommend Namecheap. Namecheap is a good fit for beginners. I like the way that Namecheap is upfront about their pricing structure, so there are no hidden fees. Their interface isn't too complicated either. An easy interface is often critical when you're first getting started.
How To Build & Make Money From Your Baby Website
While buying a domain name is simple, the process of building your website can seem much more complicated. The first challenge is simply deciding on the type of site that you're going to build.
To make this easy, we're going to break websites down into two very general styles. The first is a site you create with a website builder.
Website builders you hear about in radio and TV ads can sound like an amazing idea. They make it so easy to create a site – one that looks professional and works well. "Just drag and drop and have a beautiful website in seconds".
The problem is that sites made with a website builder like that tend to be limited. Some builders are better than others, but most website owners hit a brick wall sooner or later.
To make it easy to create websites, website builders tend to limit the options that users have. This often means that you have little control over the finer aspects of your site, including SEO and coding.
The limitations mightn't be an issue when you first begin – especially if you're using a paid plan. But, they quickly get frustrating once you start to do more complex things with your site.
In fact, many people struggle to make money from a site created using a website builder. There are simply too many limitations on what you can do.
The alternative is to use a self-hosted WordPress site. This is what the pros use. There's a reason that 30% of the (entire!) web is running on WordPress. With this approach, you're using WordPress as a content management system. WordPress can be used with many different hosting services, which gives you the chance to shop around and find the best company for you.
Not only does WordPress provide you with plenty of control over your site, but there are also many third-party plugins, themes and guides to help you do everything that you need to.
WordPress isn't as difficult as you might expect either. It is pretty easy to build your own profitable website, using WordPress as a base. You can expand the site out over time, learning more about WordPress as you go.
WordPress is especially relevant if you plan to make money online. You need flexibility to be able to earn well. Most monetization services that run ads are optimized for WordPress. You may struggle to integrate some monetization options otherwise.
How Much Do Baby Bloggers Make?
Easy Baby Life is a great example of a baby blog. The author, Paula, focuses on a variety of areas, including pregnancy, giving birth, babies and toddlers. The April 2017 income report for the site showcased an income of $4,310.
Most of the income came from ads through Mediavine, while a little came from affiliate marketing (mostly via Amazon). Interestingly, April 2017 was a relatively low month for the site, but Paula discussed reasons for the low performance and strategies for moving forward.
Another example is Cassie Scroggins. Cassie runs a mom blog, which means that she focuses on various areas that relate to motherhood. Her April 2019 income report revealed a total income of $1,197.46.
As is often the case in this niche, most of Cassie's income came from ads. However, affiliate marketing was significant too, as were some products that Cassie developed herself.
Neither of these are full time incomes, but these are just the baby bloggers who are posting about earnings about this specific. In this list of mom blog name ideas, you can see that earning over $5,000 per month is very possible, and actually, many people earn six figures from their blogs. I've seen other blogs in the tech, finance, and food industries which are earning seven figures a year. That's a million bucks!
You could absolutely earn that much from a baby blog, with enough affiliate content and traffic for your Adsense clicks (display ads).
Display Ads
Display ads offer a relatively passive way to make money. The style can work well for blogs that are heavily focused on a person's life – a pattern that is often true for baby blogs.
Display ads are a good choice for this type of site because your content doesn't need to be related to the ads in any way. This makes it easy to create content on whatever interests you. There's no need to focus on products or sales pitches.
Plus, baby blogs do great on social media. Moms love social media. One viral Facebook post could net you hundreds of dollars in a single day through ads alone!
Despite the passive nature of this method of earning, you do maintain some control. For example, you can choose the display ad network that you use. Networks all have their own features and each can take time to learn. The differences in display ad networks also mean that one choice may work better with your site than another.
Ads have many advantages, but be aware that they're not a fast way to earn. Your income increases as you get more traffic to your site, but it's not a fast process. Building traffic takes work.
Affiliate Links
Affiliate marketing is another way to make money. This is a personal favorite of mine because in general, you can earn more money, with less traffic. You just have to be focused on a few key affiliate products, and craft content to promote those products.
You need to find good affiliate programs related to your niche, select individual products and then promote those items through affiliate links in your content. For example, if you are publishing some content about baby fashion, you'd search for baby clothes affiliate programs, link to products you recommend, then you'd get commissions from each item sold through your links.
Creating affiliate content takes some practice. There's a fine line between being helpful by recommending good products, and being overly promotional. Even so, affiliate marketing is worth the effort. The income potential per visitor is much higher than you'll ever see with display ads. This means that you can earn much more from a low traffic affiliate site than a low traffic ad-based site.
Plus, if you rank for some product reviews, a single page could earn you hundreds of dollars per month, ongoing for years. Publishing once, and earning commissions daily for 5-10 years is not out of the ordinary!
In the long-term, the best source of income will depend on your site. Some bloggers earn much more from display ads, while others find that affiliate marketing is more profitable. You could easily earn in other ways too, like from products that you create and then sell.
Final Thoughts
Naming your your baby blog isn't the same as naming your baby 🙂 Even if you hate your initial name after a year or two, you can simply redirect your site to a new name. While I don't recommend doing that every year, or even more than one time, it's an option.
Your online success isn't going to be defined by a single thing like a blog name. Every successful blogger out there has made mistakes, and the biggest earning bloggers online are the ones who simply get after it, and learn to swim by jumping in.
Should You Start Your Own Blog?
Honestly, the sad thing is that most people who want to start a blog get a domain name and a website set up, but never really do much beyond that. They are leaving a serious amount of money on the table!
If you want to actually make something of your site, and earn the kind of income that could allow you to quit your job and work full time online, then this members-only training site is what I recommend. If you're serious about making some moves, they're your best shot at building some fat traffic to your brand and profiting from your blog!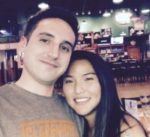 Nathaniell
What's up ladies and dudes! Great to finally meet you, and I hope you enjoyed this post. My name is Nathaniell and I'm the owner of One More Cup of Coffee. I started my first online business in 2010 promoting computer software and now I help newbies start their own businesses. Sign up for my #1 recommended training course and learn how to start your business for FREE!