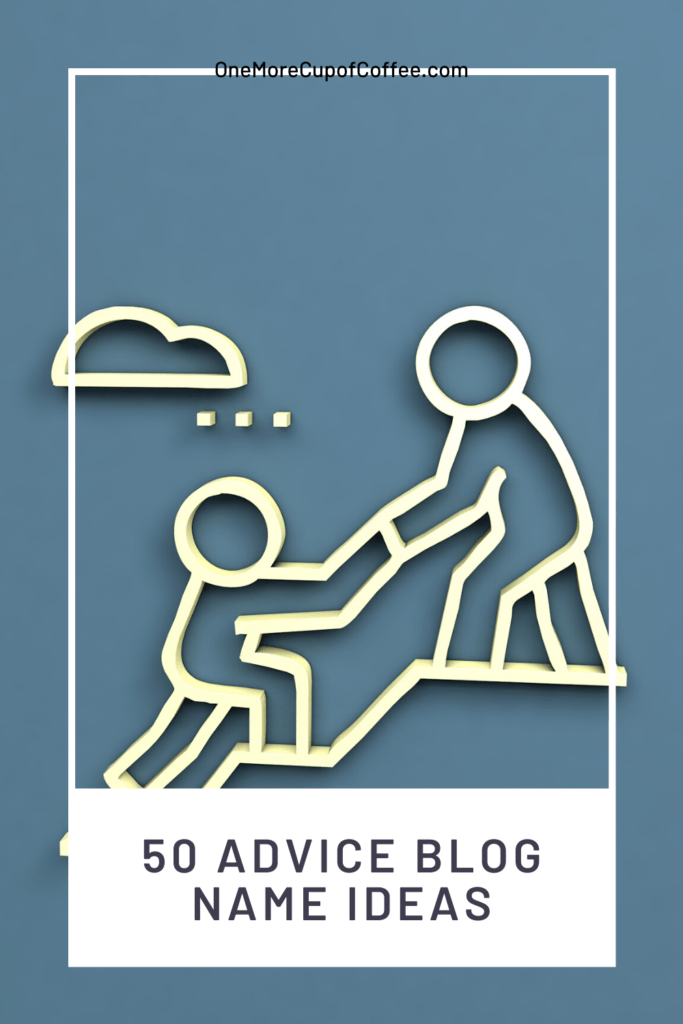 Is there are a better place to offer advice than the internet? Websites have replaced magazine columns as places for guidance, regardless of the topic at hand. However, getting started in this field can sometimes be confusing and ideas for advice blog names are hard to think of.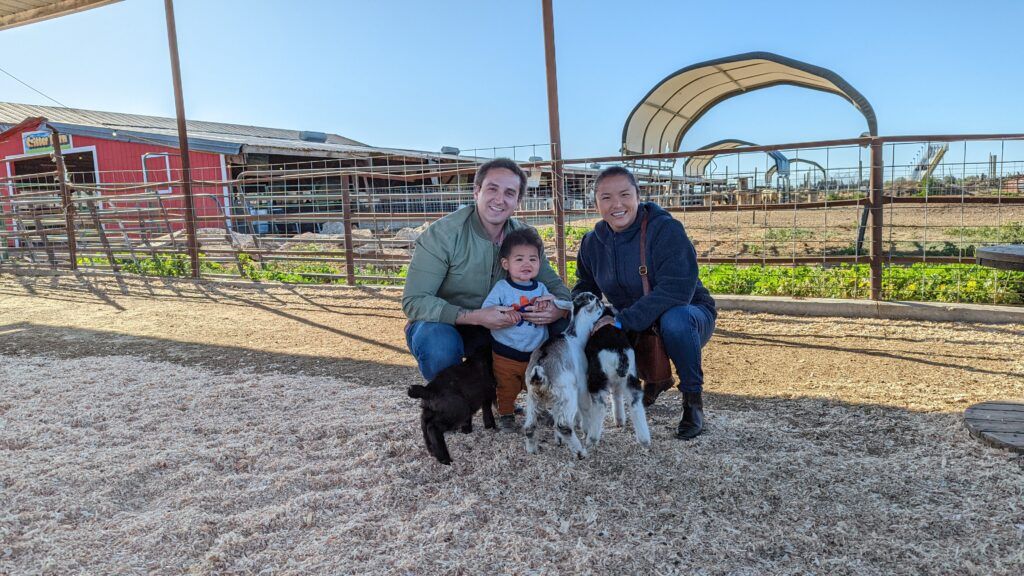 Are You Ready To Work Your Ass Off to Earn Your Lifestyle?
Are you tired of the daily grind? With a laptop and an internet connection I built a small website to generate income, and my life completely changed. Let me show you exactly how I've been doing it for more than 13 years.
One problem is that most advice blogs don't focus on general advice. They mostly talk about their specific topic at hand, whether that be relationships, business, self-development or something else.
The good news is that you don't need a perfect name to have a successful blog.
This happens because your blog name doesn't define your site. Not at all. It's simply a name. The way people see your site is linked to the content that you create.
That's why this post aims to simplify the process of blog name searching. We offer a list of 50 different advice blog names for inspiration, along with steps that you can take to find a good blog name for yourself. However, I think you'll find it much easier to figure out what type of advice you want to give first, in order to narrow down a name.
Further down the post, we also talk about some of the other critical aspects of creating a site, like where you build it and how you make money from it. By the end of the post, you should have all the information that you need to get started with your own site.
50 Advice Blog Name Ideas
Modern World Advice
Fresh World Fresh Counsel
Another Advice Blog
Modern World Life Advice
My Advice Live
Advice for the Weary
Digital Advice Column
Life Perils and Advice
Using Advice Well
Modern Living Tips
Martin's Advice
Right Advice at the Right Time
Advice for the Ages
Agony Aunt Blog
Advice for Modern Women
Help Finding Your Way
Modern World Modern Advice
Advice You Can Use
Advice for Your Online Career
Health Advice Matters
Good Advice is Rare
Advice for Gentlemen
Not Your Mother's Advice
Modern Advice Column
The Best Advice No One Told You
Advice for the Modern Woman
Advice for the Businessman
Advice for Your Website
Advice for the Lonely
Online Advice Guru
Easy Dating Advice for Men
Finding Good Advice
Financial Advice Daily
Advice to Ignore
My Secret Advice
Staying True to Yourself
Advice for Life Today
Help for the Modern Man
Advice for the Perils of Life
Advice from One Woman to Another
Business Advice You Can Use
From One Man to Another
Relationship Advice Room
Coaching for Gentlemen
Advice Culture
Advice for the Man
Business Advice for Life
Find the Right Advice
Not an Agony Aunt
Advice for Your Online Business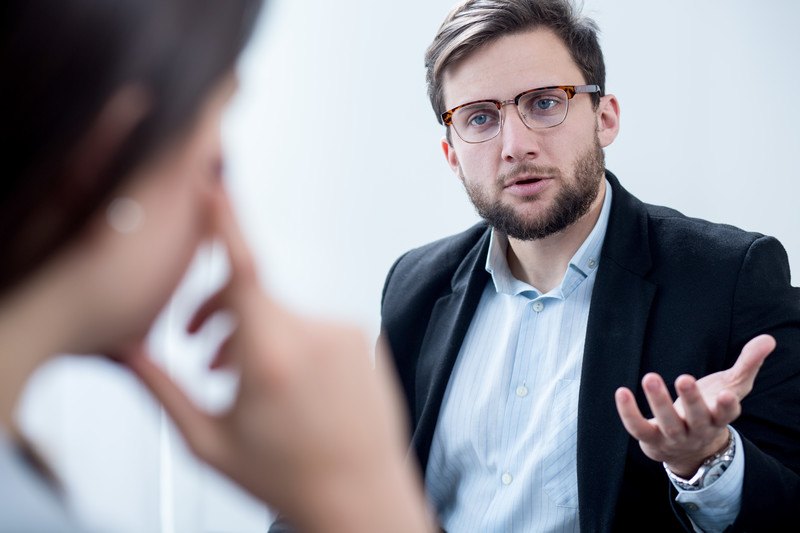 How To Choose A Good Blog Name
Most of the time, your blog name will reflect your site in some way. Perhaps it highlights the topic at hand or perhaps the name that you choose provides some sense of your personality. Whatever the case, thinking about your blog is the perfect place to start your blog name search.
Here's a good starting question – what type of advice will you focus on?
Many sites provide advice in some form or another, but only some of them would consider themselves an advice blog. For example, thesavvycouple.com is a financial blog that highlights how a family paid off $25,000 in debt in less than six months.
The site is packed full of financial advice. There are plenty of other styles too, such as blogs that provide advice on fashion, traveling, raising kids and much more. Some bloggers do specifically focus on advice, but these are much rarer.
If you have a specific theme in mind, like finances, including this somewhere in your blog name could work well. The site fitnancials.com does this, as does relationshipsreality.com.
For those who don't have a theme (or would rather keep their options open), focusing on yourself can be a good angle. This is what the site thebrunettediaries.com does, along with bosssinglemama.com.
Domain name tools are an easy place to get started. These include sites like Domain Wheel, Name Mesh and NameBoy. These make it easy to see the domains that are available, while also providing plenty of ideas and inspiration.
There's another part of the process for blog name searching too – thinking about blog names that you should avoid.
Just about any blog name will work, as long as you're not violating copyright, being derogatory or some other serious issue. But, some blog names do work better than others.
A good general rule is that you should avoid confusing your audience. This means making sure that your blog name makes sense and can be remembered.
Take the site luvemorleavem.com as an example. The domain name is a variation on the idea of 'love them or leave them', but the spelling makes the whole thing difficult to remember or to find again.
To make matters worse, that blog uses a common phrase. Imagine forgetting the domain name and trying to find the site using Google. That would be a nightmare.
Sticking to the correct spelling for words tends to make blogs easier to find. Avoiding numbers is another common approach, as many can be written out in full or as numerals.
If you're going to use numbers, stick to cases where the domain name is obvious, like the site lovein90days.com. Numbers like 90 are almost always written as numerals, so the blog name is obvious.
On the other hand, a site name like thepowerof1.com or thepowerof2.com is just plain confusing.
Another area is the domain name extension. A .com domain might seem boring – as there are so many other types out there. But, .com domains still rank the best. People tend to trust them more too.
The more obscure domain name extensions are just frustrating. They don't rank well and visitors may forget them. There's also the risk that you'll be competing against someone with the .com variation of your name.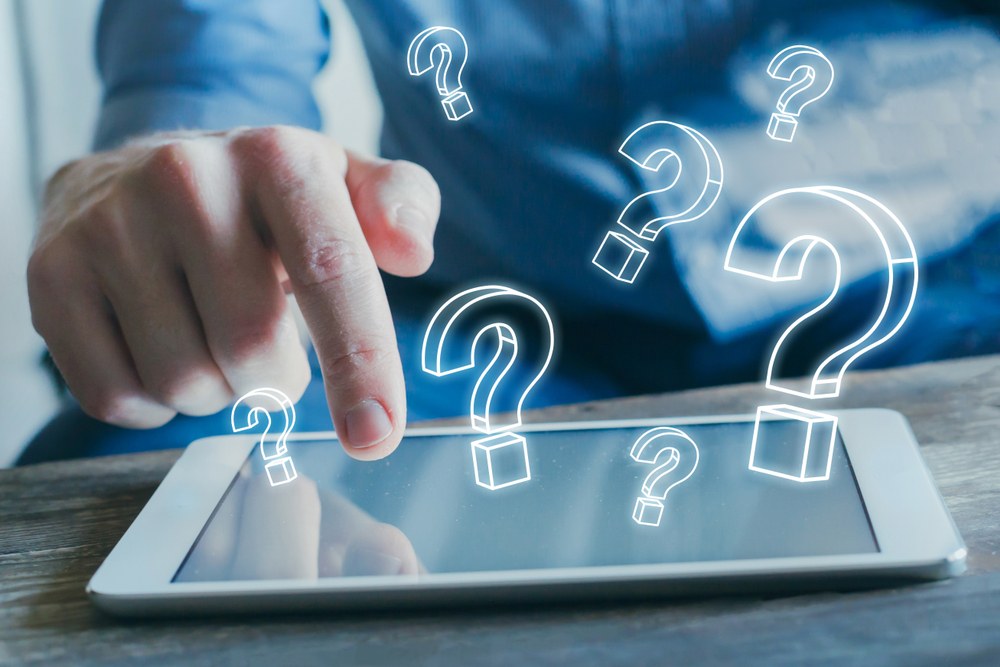 Keyword VS Branding
Blog names come in two general flavors – keyword-based and branded. Keyword-based names rely on a word or phrase that people use in search engines, such as the site simplerelationshipdatingtips.blogspot.com which focuses on the keyword 'simple relationship dating tips', and gives out dating advice.
Using keywords like this may help your site to rank better for that particular phrase. This approach is why many bloggers rely on keywords to increase traffic.
Keywords also act as a good way to frame your topic. They mean that visitors know what to expect as soon as they see your blog name.
One problem is that keyword-based blog names often sound similar. This style can also be limiting. Perhaps you don't want to define your site by a single theme.
A branded name gives you the chance to expand in whatever direction you choose. This time, the name isn't based on a keyword at all. Your blog name doesn't even need to be related to your topic.
The site susieandotto.com is one example. This is a relationship advice blog. It follows the common style of using the names of the author or authors.
A play on words is another branded style. This is what the site baggagereclaim.co.uk does. The site focuses on emotional baggage and relationships. Clever, right?
Branded names tend to be more popular in the advice field. Some examples for relationship advice include whoopcraze.com, thebrunettediaries.com and barroomgenius.com.
For most people, the hardest part will be knowing where to start. Branded blog names can be just about anything. Having that much flexibility can be frustrating at times.
Still, there are plenty of ideas to be found. Take some time to look at lists of blogs. See what patterns stand out to you and look for inspiration.
How To Buy A Domain Name
The techniques that we've talked about so far should help you to find a name that you're happy with. Don't worry if it doesn't seem perfect. Honestly. There's no such thing as a perfect blog name.
Once you have decided, it's time to move on and get a domain name. This can be done through domain name registrars.
These services allow you to purchase exclusive rights to a domain name for a specific period of time. You'll normally need to pay a yearly fee, often between $10 and $20.
Some services will offer cheaper domain names, but be sure that you read the terms and conditions carefully. The low price is often just for the first year. After that, the price may significantly increase.
Another problem is the upsells. Some places will try to push you into services that you don't need. Whenever possible, look for companies that are clear about what they are offering and why.
My personal recommendation is Namecheap. I've had good experiences with this domain name registrar. The interface is also very easy to use, even for complete beginners.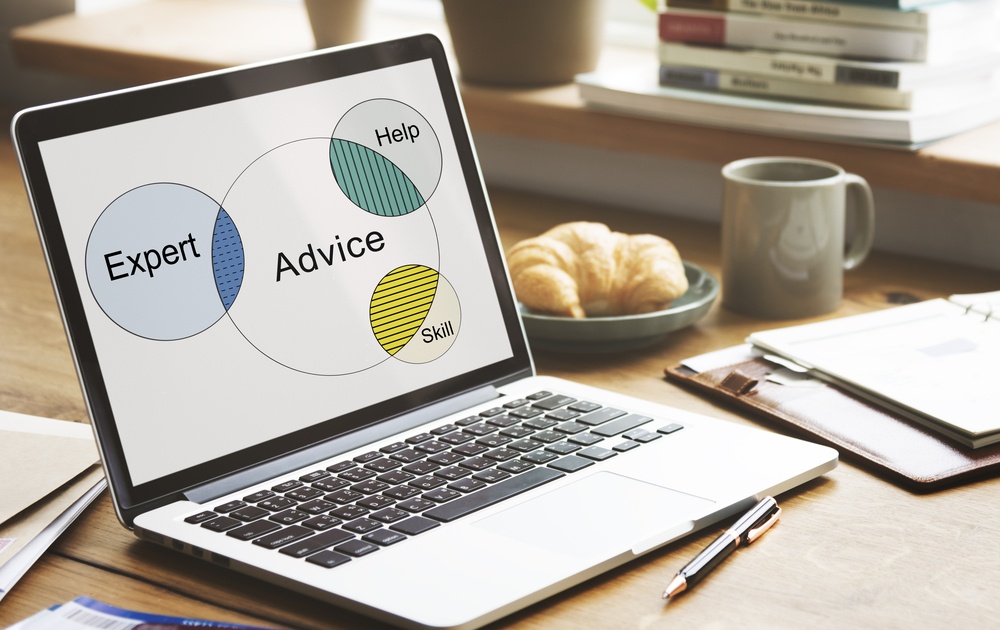 How To Build & Make Money From Your Advice Website
The next area that we're going to talk about is critical – where you build your website. We're not going to focus on the individual services here. Instead, we're going to talk about the type of service that you will use.
One option is called a website builder. Many companies offer these and each website builder is distinct. For example, Wix allows users to make countless adjustments to their site and control most aspects of your site's visual appearance. This flexibility is unusual, but it means that website building can take forever.
Some other website builders severely limit your options. This makes website building fast and easy. You can create some pretty stunning designs too.
While website builders can be useful in some situations, their restrictions make them a poor choice for most bloggers. This is especially true if you hope to make money online.
One problem is that website builders rarely give you complete control. You don't get access to the backend of your site and may not even be able to work with code. There are some integrations between website builders and other services (such as AWeber), but you'll often find that you need more options than are available.
To make matters worse, website builders are exclusive. Each builder is linked to the company that created it and your site is linked to that builder.
If you get sick of the restrictions from a given company or find a better option out there, your only real choice is to start again somewhere else. You might be able to copy some content manually, but there is no way to transfer your site across.
This brings us to the other option, a self-hosted WordPress site. WordPress isn't a content builder. It's a content management system.
As such, it isn't designed to do things for you. You have all the control and flexibility that you need to do those whatever you need yourself.
Don't worry though. WordPress isn't as difficult as you might think. The platform is widely used, so there are many guides and plugins to turn to.
Besides that, you don't need to learn everything about WordPress all at once. Many people start simple and learn how to do extra things as they need to. You can even follow a step-by-step tutorial to get started, like the one that I have created.
WordPress ends up being more powerful than any website builder and more flexible too. Building a good looking site does take longer, but site appearance isn't the most important thing.
The way that your site functions is ultimately much more important. This area is where WordPress shines.
WordPress is especially important if you hope to make money online. Display ads and affiliate links are two approaches that show up over and over again among blogs. They're both especially popular for beginners.
How Much Do Advice Bloggers Make?
One interesting website is Chick Pursuit. This is run by Maria and focuses on fashion advice, along with advice for bloggers. Her November 2019 income report showed an income of $7,015 from one month's worth of blogging.
More than $4,000 of this income was from affiliate marketing, with Amazon being the main program. She also earned more than $2,000 through display ads.
A second site is FITnancials, which is a financial advice blog. The August 2017 income report from this site showed an income of $5,047. Almost $3,000 of this came from sponsored posts. Interestingly, the site only earned around $570 from affiliate marketing and $431 from ads.
Display Ads
Display ads are a very common way to earn. They're popular because you simply need to set them up. You might work on optimizing the ads over time, but you don't need to think about them every time you write content.
Display ads are perfect for an advice blog. There are no sales pitches to work on and no products to review. You can simply focus on the advice that you want to give.
Display ads are linked to traffic. The more visitors your site gets, the more you will earn, it's as simple as that.
Unfortunately, you don't earn very much from each individual visitor. You need a large amount of traffic for display ads to really make a difference to your bank balance.
The challenge can seem overwhelming at the beginning, but don't despair. The online audience is huge and you only need a small fraction of this audience to earn well. You don't need to rely on just display ads either. Many blogs use multiple income streams.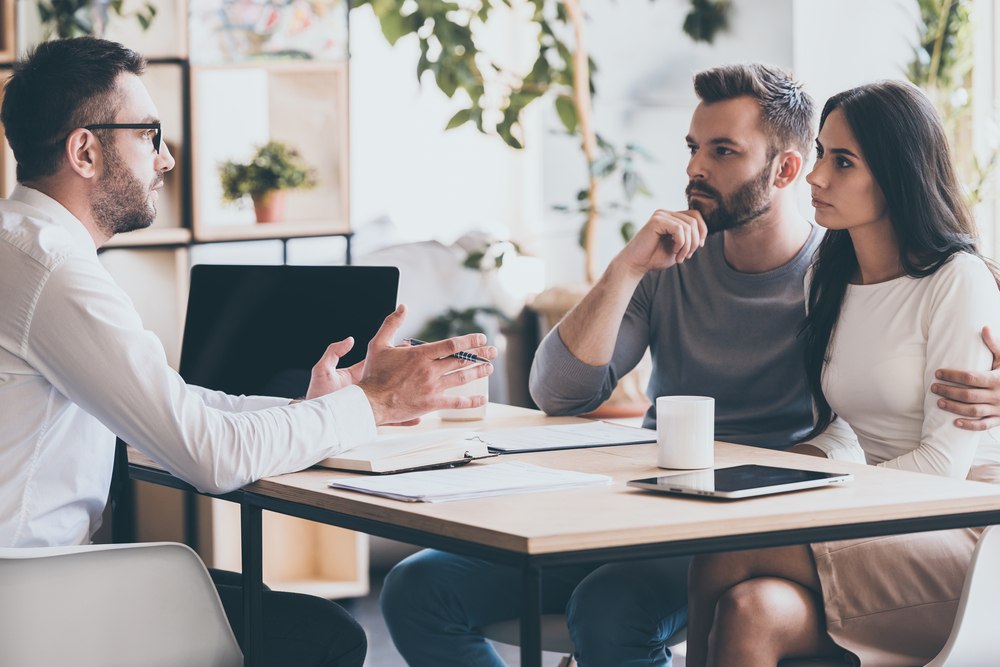 Affiliate Links
Affiliate links are effective on their own or at the same time as display ads. The idea is that you're using links to direct people to products (or services) that they might be interested in.
If someone makes a purchase through your link, then you earn a little money. The commission rate could be as low as 1% of the sales price or it could be quite a bit higher, like 200% as with the case of Shopify. The idea here is that they customer will ultimately be paying a recurring subscription to the company, so they are willing to pay you a fee for acquiring that customer.
Most affiliate programs will fall between 5% and 35% commission, or a flat rate fee per customer acquisition.
Affiliate links work well because they're scalable. You don't need to make a sales pitch to every new visitor. Instead, a product review that you write once could make hundreds of sales over time.
It does take time to work out the best affiliate approaches for your site. However, once you start to understand your audience, affiliate marketing can be a very profitable approach.
What type of affiliate programs you promote will definitely depend on your niche within the advice arena. There are plenty of dating, finance, or self help affiliate programs which would could be very profitable, but only if they are relevant to your audience!
Final Thoughts
While your blog name is one of the first decisions that you might make for your site, it certainly isn't the most significant. All of the areas that we've highlighted in this post are just as important.
More than anything, it is the content that you create that will define your success. If your content offers value to your visitors and engages them, then you're likely to go far – regardless of the blog name that you chose.
Should You Start Your Own Blog?
Honestly, the sad thing is that most people who want to start a blog get a domain name and a website set up, but never really do much beyond that. They are leaving a serious amount of money on the table!
If you want to actually make something of your site, and earn the kind of income that could allow you to quit your job and work full time online, then this members-only training site is what I recommend. If you're serious about making some moves, they're your best shot at building some fat traffic to your brand and profiting from your blog!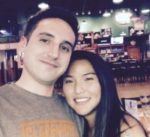 Nathaniell
What's up ladies and dudes! Great to finally meet you, and I hope you enjoyed this post. My name is Nathaniell and I'm the owner of One More Cup of Coffee. I started my first online business in 2010 promoting computer software and now I help newbies start their own businesses. Sign up for my #1 recommended training course and learn how to start your business for FREE!