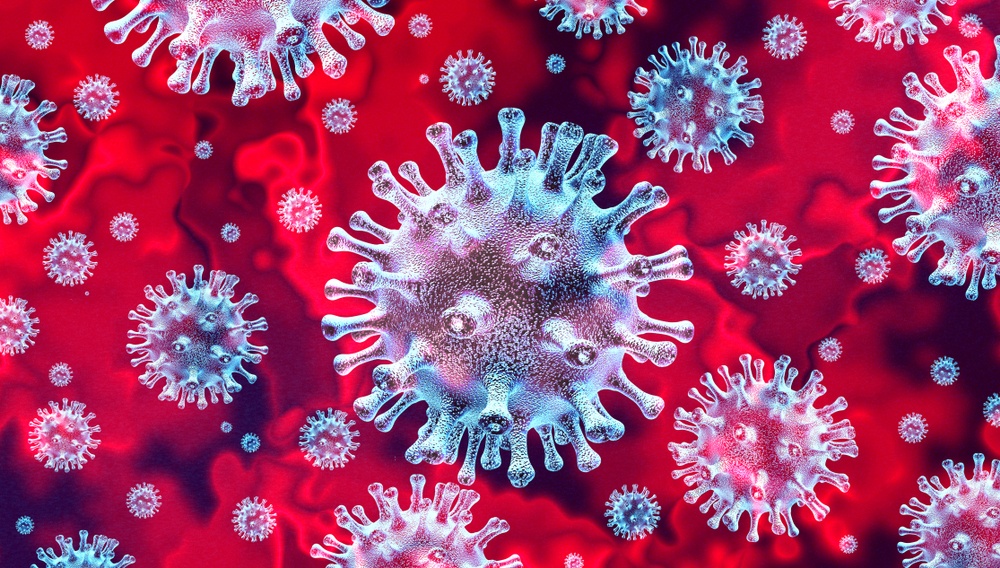 Coronavirus is here in the USA, and we've just begun to see the damage that will be done. I live in California, and so far, it looks like we're going to get hit pretty hard. We have three large metropolitan areas known for international travel (LA, San Diego, San Francisco), plus we have a dense population. Everything except essential services has closed down, and people have already begun losing their jobs.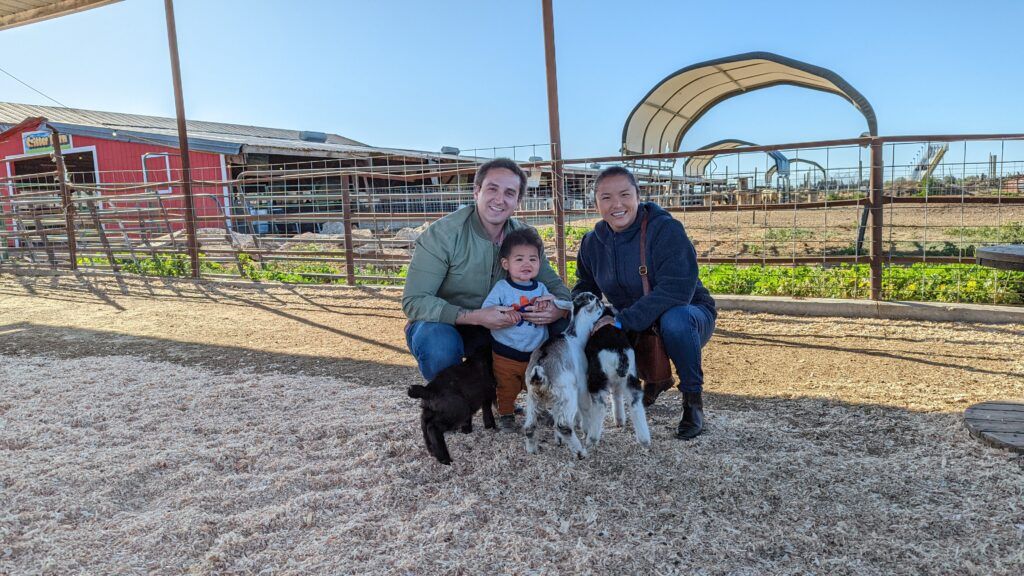 Are You Ready To Work Your Ass Off to Earn Your Lifestyle?
Are you tired of the daily grind? With a laptop and an internet connection I built a small website to generate income, and my life completely changed. Let me show you exactly how I've been doing it for more than 13 years.
What scares me, is that I think many more businesses will close in the near future as this situation drags on. People are saying that business could be forced to remain closed for 3-4 weeks, with some restrictions lasting for up to 18 months.
There's going to be a lot of job loss a as a result, and I can't even begin to imagine what unemployment is going to look like when all this is said and done. What will our economy look like? What will our daily lives look like? There are a lot of unanswered questions right now.
Within the chaos however, there's always opportunity. Even in the midst of a quarantine people still need to live, and there are some services which are still operating. There will absolutely be opportunity for (at the very least) part time employment for the time being. Here are all the part time jobs and side hustles I think would be good to look into during the coronavirus outbreak and its aftermath.
Traditional Economy Jobs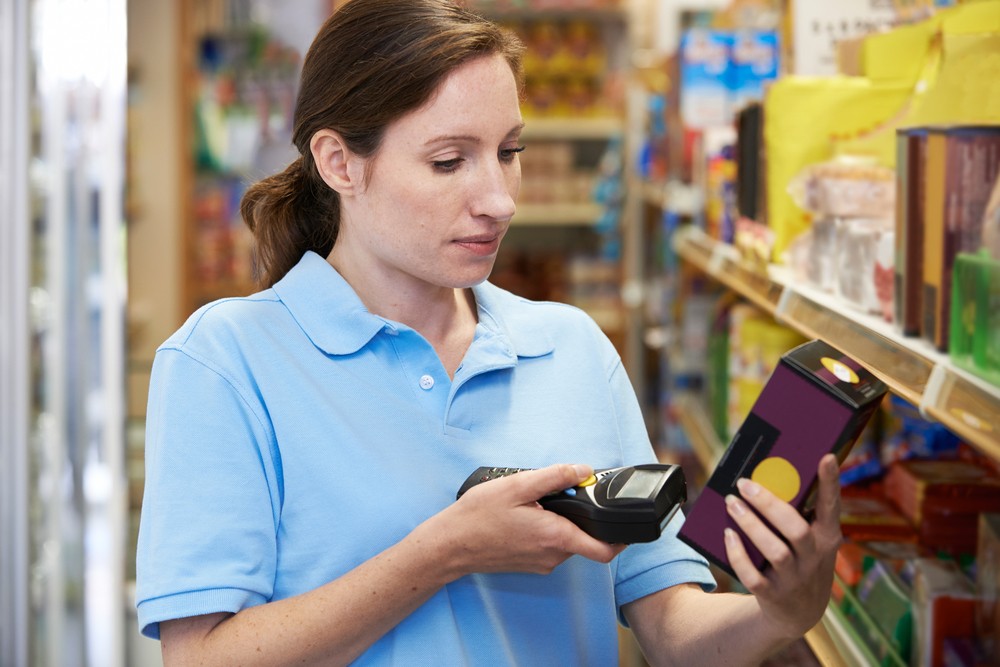 Here's a list of companies hiring right now in the Los Angeles area. Though it's focused on LA, look at the company names and call them for job openings in your local area, or try to spot the trend of what types of stores are hiring, and see what's in your town. For example, Costco is hiring, so Sam's Club and Winco is probably hiring too.
Package Delivery Driver
Nobody is shopping, but the stores are open. Though Amazon is currently prioritizing medical supplies, they are still delivering regular goods too. I got some face moisturizer and dog food delivered today. It took 5 days to get here instead of 1, but I'm thankful nonetheless!
Amazon was already on a hiring spree, but it looks like things are getting kicked up a notch. Check other big brand name stores like Walmart and Target as well.
Instead of working for a large company like that with specific hours, you could also set your own schedule with a company like Postmates.
Retail Stockperson
Though people are hoarding food, I'm still amazed at how full the grocery stores are. There were about 200 shiny apples of various colors all lined up in my local Save Mart. Just like normal. Sure, ground beef and potatoes are sold out, but there is so much food in the stores I can't imagine anyone going hungry. In fact, now that gyms are closed, I'll probably gain some weight during this whole ordeal.
Anyway, several retailers, including Costco have already announced they are doing massive hiring.
Grocery Delivery
I'm happy to do my own grocery shopping. I like to get out, and I'm pretty healthy so I'm not that worried about getting Coronavirus. However, some people have underlying health conditions, which makes going in any kind of public space a risk. Grocery delivery is a great way to help these folks and earn money at the same time.
Instacart is the big one in my area, and it's probably the most famous one nationwide. Here are more grocery delivery apps to try.
Uber/Lyft Driver
Though most people are not traveling much now that they're on quarantine, there's still some amount of traveling happening. Plus, I think a lot of out-of-work folks are going to have to piecemeal their side gigs and see what works for their area. For example, LA and SF are in lockdown, bordering on martial law right now. My area is pretty chill, and they've just shut down stuff like movie theaters, but restaurants are open for takeout, grocery stores are still operating, and I don't actually know anyone who lost their job due to the shutdown.
As you can see from the screenshot below, Lyft is still operating! It may be a little more competitive, but there's nothing wrong with leaving your Lyft app on, and trying another side gig like freelance writing while you wait for a ride to pop up.
Takeout Delivery Gigs
One of the more obvious ways to earn extra cash in this economy is delivering food. Pizza places are hiring like crazy. The Dominoes down the road from me has workers of all ages running in and out of the store, none of them with uniforms on. I know that being a pizza delivery person has a negative stigma as a "teenager job", but right now, it doesn't matter. Any work is good work until you find something more stable.
I don't know if you have to pass any kind of health test to get started, but there aren't enough COVID-19 test kits anyway, so I doubt it. Here are some popular takeout services:
BONUS: Truck Driver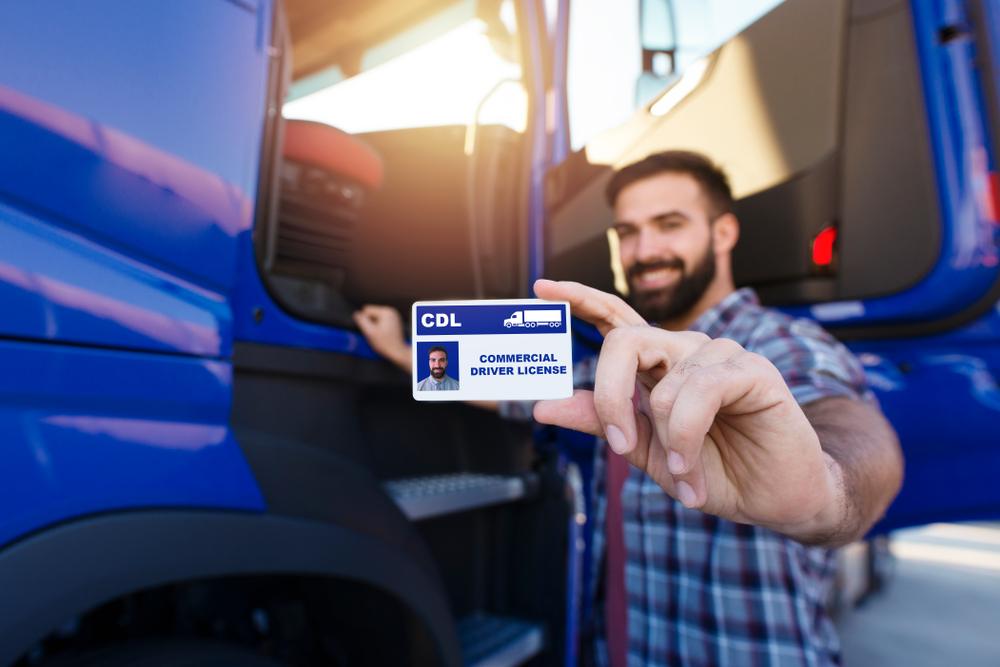 It takes time to train to be a truck driver, but demand for this work is not going to die in the next year or two. In fact, people are saying that the US economy could be hobbled for the next 18 months. Either way, if you get started NOW, some schools say you can get your CDL in 21 days in California.
You probably want a job right now, but a little time investment instead of rushing to the first job you can find might work out better for you long term. This is also not part time, but considering that some companies will actually pay you to get trained, this might be the new career you were looking for.
Virtual Economy Jobs
Freelance Writing
If running around delivering stuff or stocking shelves isn't for you, maybe you want to take this quarantine seriously and actually work from home. Personally, my favorite gig, and one that I actually do weekly is to write articles. People like me who run affiliate sites often start out writing our own articles but as our business grows and we start to manage multiple websites, we outsource a lot of the writing to freelance writers.
There are as many different types of writing gigs as there are types of websites out there. You can find gigs writing about HVAC installations, or how two grow weed in your backyard, or what's the best type of soccer drills for youth sports
I do all my hiring at Upwork.com. There are other sites out there too, but I find them to be too flooded with low-quality workers and I like the easy communication and payments of UpWork. Keep in mind, when you start out, unless you have some kind of specialty knowledge and land gigs related to that knowledge, you'll have to stick with low-paying work, or very short-term work until you build up a reliable profile. Still, any cash is good!
Virtual Assistant
Being a VA could entail all kinds of different kinds of work. I use a VA to edit articles, and another one to answer forum questions. Sometimes a VA could organize someones schedule, answer emails, or create a spreadsheet from data.
Virtual Assistants can take care of pretty much any kind of remote work, and now that everyone is working remotely, I think this type of job could really take off. If you have some secretarial or customer service work history, that could absolutely work in your favor, but in general, you have to start off doing grunt work to build up a profile of positive reviews, and then you can get picky about what type of work you want to take on.
Some interesting VA gigs could include:
growing an instagram influencer account
supply chain sales manager
paralegal work
telemarketer
real estate acquisition
product researcher
creating pinterest images
writing product descriptions for ecommerce store
facebook lead-gen
fundraising
translation & transcription services
job finder
Really, these could be anything. I just went down a list of recent job titles on UpWork.com in the VA freelance work section. More jobs are available when you actually create an account BTW, and you may find more gigs relevant to yourself if you search outside of "virtual assistant", like writer, manager, etc.
Fiverr Gigs
Doing anything for $5 sounds like it sucks, but it's not raelly that bad. There are actually a lot of gig son Fiverr that start at the $10 range and results can be produced in 30 minutes or less. That's like $20 per hour! They key is to plan your gig so you can automate most of the work. A project done in 5 minutes is a $60 per hour!
Even if you can't maximize your profits right now, if you can get a $10 gig going, and complete just one per day, that's an extra $300 you can put towards rent and food this month. You don't have to be a smashing success. You just have to get by.
Some basic Fiverr projects include:
voice over
graphic design
product spokesperson
small homemade items
advertise a brand on your social media channel
translations
adding subtitles
ghostwriting articles
animation
coding
Etsy Store
Etsy is an online marketplace where you can buy handmade goods. It's not all doilies and dog sweaters though. You can also buy greenhouse construction plans, handmade food or jewelry, custom beer glasses, art, or kits of various kinds.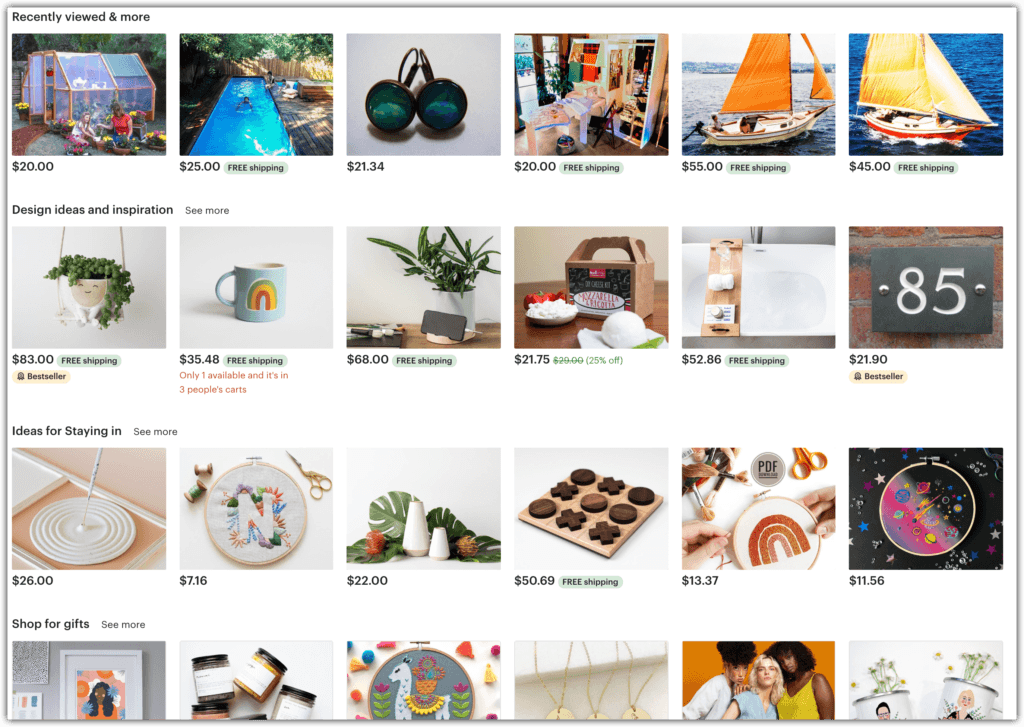 If you have a skill like woodworking or making anything at all, you could sell these things on Etsy and make some side cash!
Teach An Online Course
Udemy and Teachable are two of my favorite places to create online courses. Udemy is part of a "marketplace", where people can go and search for courses on topics from coding to gardening. Since it's a marketplace, you basically get free traffic to your store all day long. If you've got an interesting title and subject matter, it's not that hard to make sales. You just need to put in the ground work to actually make (usually video) the course.
Teachable is more independent, but also has much larger potential for profile. While Udemy courses typically for for $30-$200, with Teachable you can set a much higher price ($197 – $699+), as long as your product delivers that amount of value! You'll have to take care of the marketing yourself though, whether that be with a website, paid advertising, or leveraging any social media accounts you have.
Long Term Income For Long Term Quarantine
If you're quarantined, by choice or by force, you might not be able to leave your home for weeks. What is the US going to look like in 2, 3, or four months down the road. Will you be able to find a full time job to pay the mortgage? These are scary questions to think about, and they don't have clear answers.
What you need to be doing is making use of your time stuck in the home. Instead of spending hours on end watching Netflix and looking at COVID-19 memes, you can be taking steps to secure your financial future. What can start out as a small side hustle, can turn into a part time income, and even a full time income in a matter of months.
I'm talking about internet marketing, specifically affiliate marketing. This is what I do for income. While I can't predict the future, so far, there seems to be no immediate hit to my traffic or sales, and I am thankful for that.
What's even more interesting is that all this coronavirus stuff is going to create a massive opportunity for anyone willing to put in the work. Since people are on lockdown in many countries around the world, they're going to be shopping online. While some people looking for part time work are going the more traditional route and stocking shelves or driving goods from point A to point B, this is an opportunity to actually work from home and insert yourself earlier in the purchase process.
What happens when someone searches for something online?
Let's say you live in an area that's hard hit by people hoarding supplies and your grocery stores are completely empty. Even though you stocked up on some canned beans and pasta, you might start thinking, what if I don't have enough food to feed my family next month? So you hit up Google and start searching for how to grow your own vegetable garden.
Those websites you read are made by real people, and those links you click to buy fertilizer, growing pots, or small outdoor greenhouses help the website owners earn money.
Or maybe you aren't as concerned about food, but you still want to make sure that you have enough income coming in to pay the bills. You have a creative mind, and think you might be able to start an Etsy store making hand crafted items. So you look up something like "how to start an Etsy store", or "how to sell crafts online". Again, those websites and YouTube videos teaching you how to do this stuff are created by folks just like yourself and they earn money from views, clicks, and sales.
This is not a gig that pays right away. You have to lay the foundation for a couple months before you start seeing results.
Like any good "prepper", the best time to get prepared for emergency is before the emergency hits. If you are concerned about your source of income in the near future, NOW is the best time to start an affilaite website.
The best case scenario is that you don't need it. Everything goes back to normal and you have a hobby website you can tinker around with and earn some side cash. Worst case scenario is that you run into employment issues alongside millions of others Americans, but at the very least your affiliate income will help soften the blow, or maybe even be able to completely replace your income.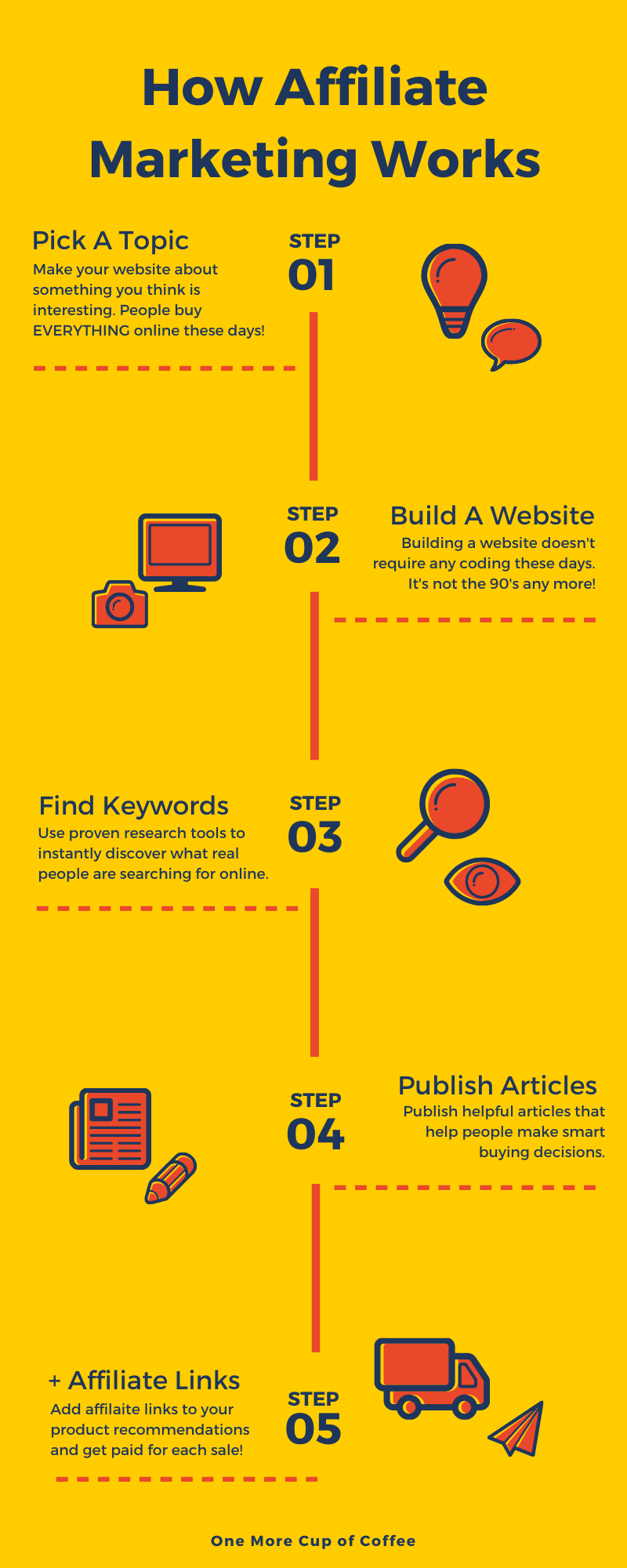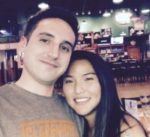 Nathaniell
What's up ladies and dudes! Great to finally meet you, and I hope you enjoyed this post. My name is Nathaniell and I'm the owner of One More Cup of Coffee. I started my first online business in 2010 promoting computer software and now I help newbies start their own businesses. Sign up for my #1 recommended training course and learn how to start your business for FREE!