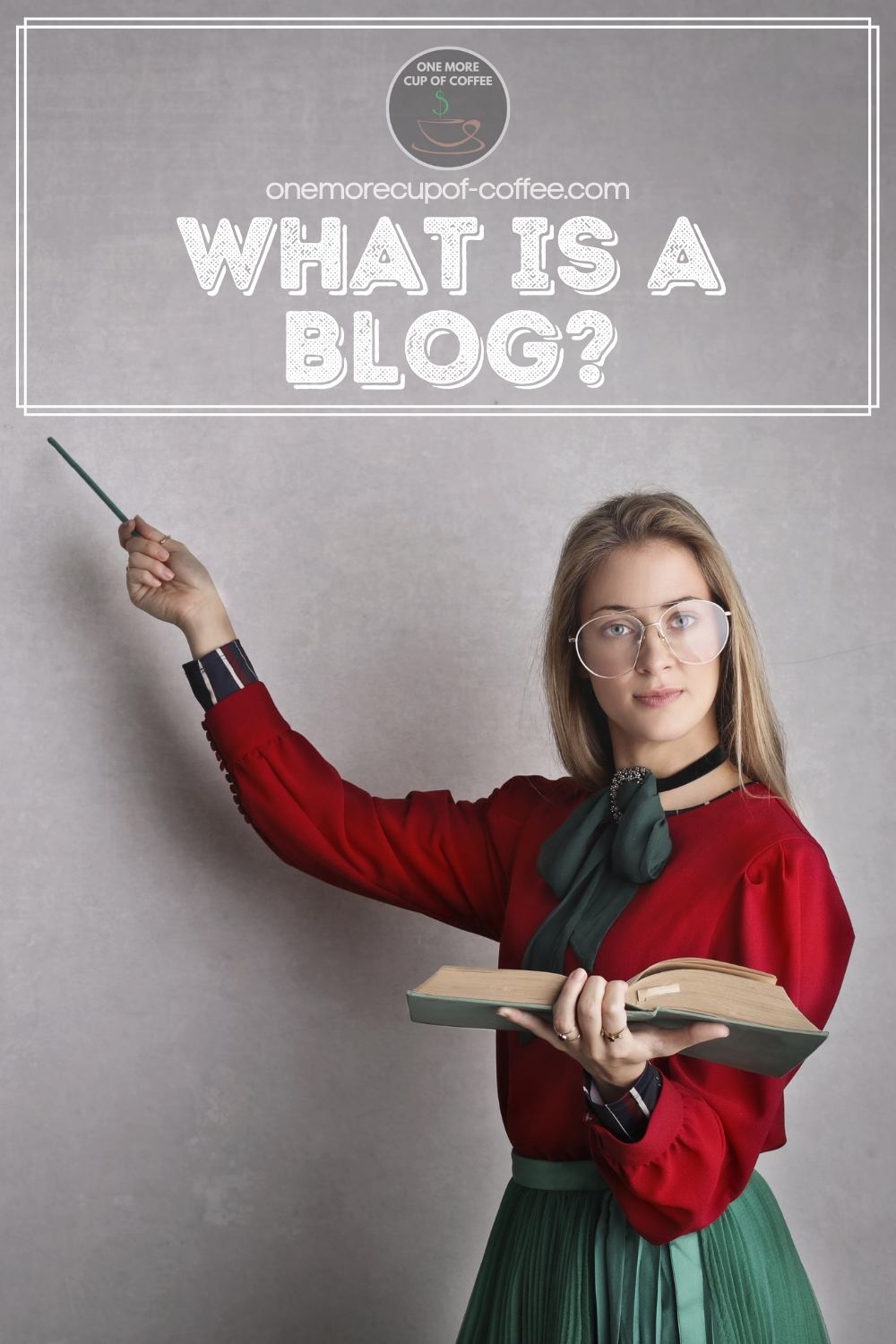 Have you ever wondered what a blog is? No, seriously. What exactly is a blog? Well, you're reading one right now. And you're on one right now, too! Does that make any sense? If not, keep reading.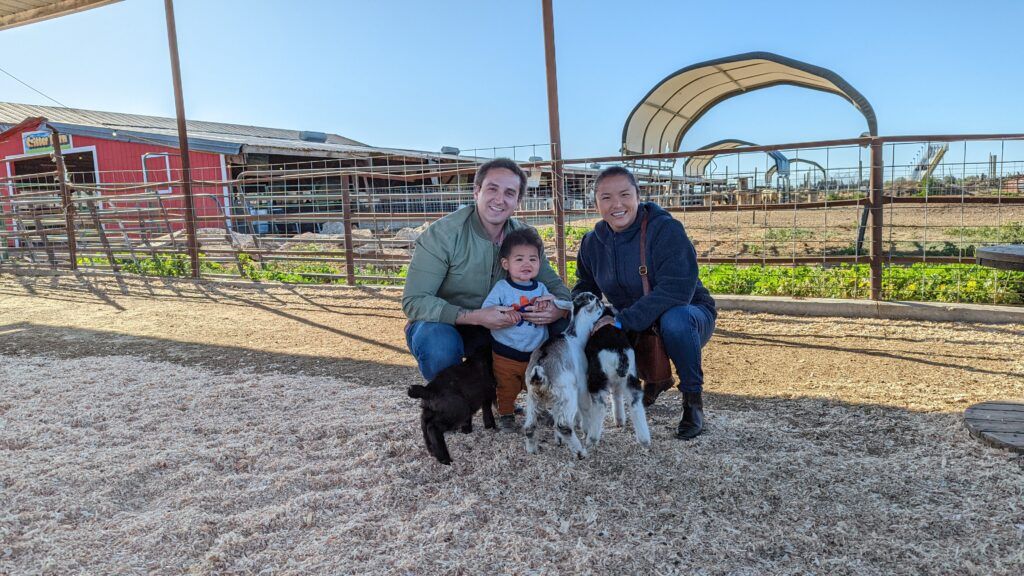 Are You Ready To Work Your Ass Off to Earn Your Lifestyle?
Are you tired of the daily grind? With a laptop and an internet connection I built a small website to generate income, and my life completely changed. Let me show you exactly how I've been doing it for more than 13 years.
There aren't thousands of different ways you can slice up the word blog. But depending on how it is used in context, it could have several definitions.
In this guide, we're taking a jab at the multiple meanings of "blog." What is a blog and how do you define all its variables? Let's find out below.
What Is A Blog?
To understand all that goes into a blog, let's look at how the word "blog" could mean more or less three things:
a blog meaning a website (can be personal or an online business)
a blog post or article as seen on a blog/website
to blog (verb), as in a hobby or profession
If you search for what a blog is on Google, you will often find a generic statement explaining that it's an informal "diary-style text entry."
While yes, blogs may have started out that way – and in many cases, blogging can still remain hobbyist in nature – blogs nowadays generally pertain to an online business, namely a website that is eligible for monetization. Just like the blog you are reading right now!
My blog isn't exactly what you would call a diary-style like a compilation of thoughts. It's rather a collection of resources that aim to help YOU that are both research and experience-based.
For example, my blog exists to guide you through the ins-and-outs of affiliate marketing and making money online. My blog is my business that inspires others while providing free guides, how-to's, and training.
All that said, a blog doesn't have to exist within a journal or diary-like context.
Blogs are essentially extremely valuable outlets of information, passed down from the author(s) to you for free. They became especially popular after the internet booted up as more and more people could get access to this infinite amount of knowledge right at their fingertips.
What sets personal blogs apart from professional blogs is that they set out to provide value. They seek to serve an audience.
For example, travel blogs seek to help others navigate travel and all its micro niches. Food blogs inspire your next meal or to cook healthier meals for your family. Fashion blogs help you find your style or pick out the best boots to go with your outfit.
There are many ways blogs help people and helping people is at the core of any blogging business. Here are 20 more blog examples to get inspired by.
What Is A Blog/Website?
A blog is essentially a website and vice versa. However, not all websites are blogs.
For example, an online eCommerce store isn't a blog more than it is a website, but it could have a blog section where blog posts show up in a feed. A blog could also feature a "shop" feature, enabled by third-party services and plugins like WooCommerce.
What's more, all three – blog, website, eCommerce store – all are online businesses.
A blog can be a business in and of itself encompassing hundreds of blog posts and branded social channels that can be monetized through ads, affiliate marketing, and sponsorships (like mine);
a website can be complementary to a business (brick-and-mortar style) or brand for increasing online awareness and communication;
and an eCommerce store can be an online business that incorporates a blog roll into its pages.
As you can see above, not all blogs (or websites) are created equal. Each one exists within a shared realm yet has different features, services, purposes, and capabilities.
To start a blog, one typically needs three things: a domain/URL (i.e. www.myblogname.com), a web hosting providers like Bluehost or Kinsta, and a website builder or content management system (CMS) like WordPress. You'll also need a blog topic!
Now let's move on to what is a blog post.
What Is A Blog Post?
A blog post is essentially a piece of written content compiling useful, entertaining, or educational information that lives on a blog or website.
Blog posts have many different facets. They can be long, short, complex, simple, funny, serious, helpful, useless. etc.
The essence of any particular blog post will also depend on the host blog or website. The purpose will mirror that of the blog itself.
If you are starting a personal blog, for example, it would be normal, even expected, of you to publish written content that mirrors your personal thoughts, opinions, and so on.
You would write in first-person, as the person you are writing for is more or less yourself. Others are welcome to read into your thoughts as they wish and take whatever lesson or value out of it as they intend.
On the other hand, you have professional or affiliate blogs, or at least blogs that intend to serve an audience.
Those blogs will typically write in the second person (i.e. writing to you) and will feature factual or experience-based information meant to educate, inform, and entertain. The value put into the blog post and the value taken from the blog are intended to be one and the same.
Let's take the example of travel blogs once again.
A travel destination guide (i.e. a travel blog post) provides you with useful insider-information about the destination, not for you to interpret it as you please but rather to aid you in traveling to that destination so that you may be better equipped to go there, explore around, and enjoy yourself without having to do all the legwork (research and experience) yourself.
There are many ways to create a successful blog post and never run out of stuff to write about.
You could create entertaining and shareable listicles (like this one: 50 Instagram Blog Name Ideas), in-depth how-to guides (like my guide on How To Start An Affiliate Blog), or helpful product/service comparison reviews (like this article about Wealthy Affiliate VS Authority Hacker).
The options are truly endless for how to create, structure, and polish a blog post!
Now that we know what a blog post is, let's break down what exactly a blogger is and does!
What Is A Blogger?
A blogger is someone who blogs personally or professionally, although nowadays when someone says they are a blogger you can assume that they mean it's their career and business.
"I like to blog" would indicate a hobby someone does, whereas "I blog" indicates someone who blogs frequently and likely professionally.
So at what point do you go from hobbyist to professional? In most cases, it's your audience, your blogging purpose, and even your blogging platform.
Audience
A serious or professional blogger is someone who knows exactly who their audience is. Meaning, who they are writing for and targeting with their blog posts.
A hobby blogger will just write for fun or leisure, and often invite their family or friends to read their blogs to keep up with their lives or daily happenings.
Purpose
When you want to become a blogger, you have to do so with purpose. Bloggers with no greater goal or purpose end up not becoming bloggers.
If you have a purpose to serve and to provide value, then you will consistently show up as a blogger and you will step naturally into that identity.
Platform
Another difference between hobby bloggers vs. pro bloggers comes down to the platform you use, as well.
For instance, someone who blogs routinely on Medium might be a budding writer trying to get their art seen by publicists.
Someone who blogs on Blogger is likely just doing so for fun and to engage with a small community made up of mostly intimate fans – aka friends and family.
But someone who blogs with purpose on platforms like WordPress does so in order to scale and grow their blog into a full-time business. Those people become the bloggers that most people think of nowadays when they hear, "I'm a blogger."
Lastly, bloggers blog. If you want to become a blogger, you know what you have to do.
Should You Start A Blog?
Now that you know what a blog – and all its various definitions – is, should you start a blog? To answer that question, here are a few questions for reflection:
Do you have a passion for writing?
For learning?
Can you see yourself writing for one year (without getting paid) to grow your blog into a potential six-figure business?
Do you want to get paid to blog?
Would you love to become your own boss?
If you want to write with no pressure of growing an audience, learning SEO, or monetizing your website, then you should consider starting a personal blog.
However, if you would love to earn money as a blogger, as in getting paid to write sponsored articles, earn passive income from display ads, and bank off affiliate commissions, then you should consider starting an affiliate blog or website that enables you to grow a blog into a legit business.
And if you need more convincing, you can check how much these top bloggers make from their blogs each month (the numbers will probably shock you).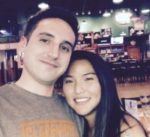 Nathaniell
What's up ladies and dudes! Great to finally meet you, and I hope you enjoyed this post. My name is Nathaniell and I'm the owner of One More Cup of Coffee. I started my first online business in 2010 promoting computer software and now I help newbies start their own businesses. Sign up for my #1 recommended training course and learn how to start your business for FREE!