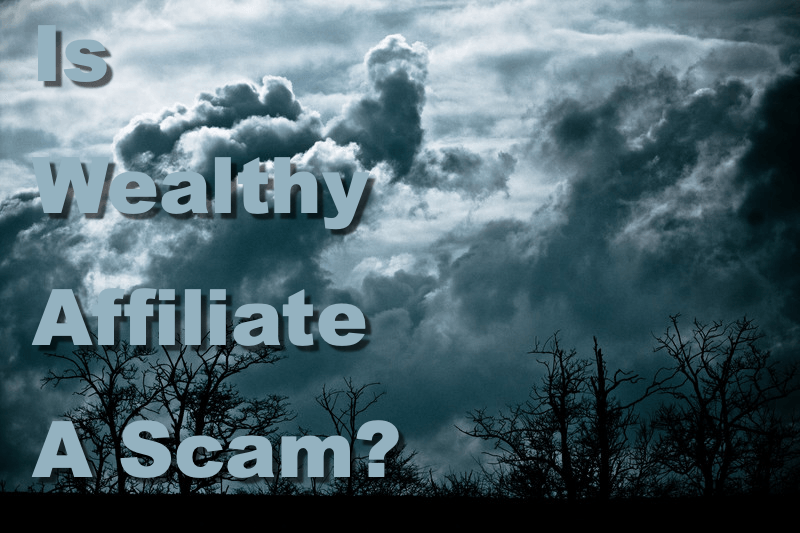 After 10 years doing affiliate marketing, and after purchasing over 500 products on how to make money online, I'm confident when I say that at least 50% of the products out there are scams. If they aren't scams, they are very low-value products, hyped up to sell you something useless, and just cheap enough that you won't bother with getting a refund.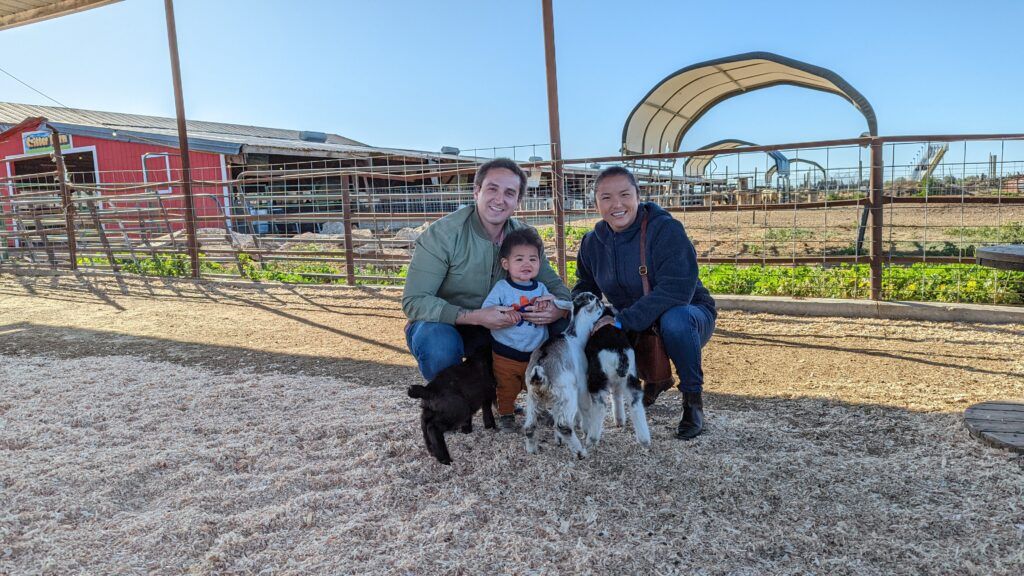 Are You Ready To Work Your Ass Off to Earn Your Lifestyle?
Are you tired of the daily grind? With a laptop and an internet connection I built a small website to generate income, and my life completely changed. Let me show you exactly how I've been doing it for more than 13 years.
Wealthy Affiliate is one of the longest running "how to make money online" companies out there, but is Wealthy Affiliate a scam too?
That's the question I'm going to answer here today, so you can decide for yourself.
Is Wealthy Affiliate A Scam?
1. How Much Does Wealthy Affiliate Cost?
There are two levels of membership at Wealthy Affiliate. The free membership is called the Starter Membership, and is, of course, free. In fact, they don't even take a credit card when you sign up, so there's no chance of accidental billing.
This free membership allows you to see inside the community, and access certain "premium" features like live chat, Q&A on the training modules, and contacting your personal coach, as well as the owners in the public forum.
The Premium Membership is $49/month. You can also opt to pre-pay at $359/year or a six month membership which I can't remember the cost at the moment. Doesn't matter. Assuming you follow the training, you'll also need a TLD (Top Level Domain), which will cost you $13.99 per year. This is flat-rate pricing, so the pricing won't change year to year like at Godaddy, which definitely rips people off IMO by selling a $0.99 domain name then charges $19.99 every year after.
This membership comes with no contract, so you can cancel any time.
Inside Wealthy Affiliate, you'll also be exposed to Jaaxy, their own keyword tool. You can use a free version of Jaaxy as long as you are a Premium member of Wealthy Affiliate. For extra features, you can upgrade Jaaxy to either a $19/month account (Pro), or $49/month account (Enterprise). This is an optional cost.
Overall, Wealthy Affiliate is very up front about their pricing. There are no fake discounts, no fake timers, and absolutely no crazy expensive upsells after you buy. The only thing which might annoy you is that after you upgrade to the Premium monthly account, you'll get some pitches to go Yearly. The Yearly account features are the same, you just get a discount by prepaying.
A lot of products in the MMO industry really piss me off because you'll buy a $19 product, then they'll sell you a $39 product, then a $197 product, then a $997 product, and so on. Many high ticket products out there cost a whopping $10,000, up to $25,000 or more. In those cases, I get the feeling they are just trying to see how much money they can squeeze out of you because they know you'll never buy anything from them again!
Is It A Scam? Considering that you can try it out for free and cancel any time, no, the cost of Wealthy Affiliate does not make it a scam.
2. What Do You Get For The Price?
With a Premium membership at Wealthy Affiliate, you get a lot of stuff. You can read all of the details inside my in-depth Wealthy Affiliate breakdown, but I'll give cover the important parts here.
The main attraction of of WA membership is the training. You get 50 lessons, divided into 5 Levels, with 10 lessons each. Inside each individual lesson are about 15-20 tasks you need to complete. Check off a box, and move to the next lesson. You can access any lesson at any time, but I definitely recommend doing them in order!
With your membership, you also get WordPress optimized hosting for your website, live chat with other members, and a weekly webinar on various internet marketing topics like web design, niche selection, keyword research, using plugins, changes in Google's algorithm, and many other topics that can help you grow your site outside of the main 50 lessons.
The webinars are a great reason to stay on after you complete the 50 lessons, and you'll also have 1,000+ member created tutorials which cover anything and everything. Members can create their own training and earn a small amount of money when they get views and likes.
You can host up to 25 websites on your account, although you'll need to purchase your own domain for each one of those! The hosting is quite good for the price you pay, since comparable hosting plans cost $50 for a single website, or $300+ for multiple websites. The hosting is much more powerful than most newbies will need. It's leaps and bounds better in terms of technology and support compared to shared hosting plans at Hostgator or Bluehost.
Is It A Scam? Wealthy Affiliate is a company, and charges money for a product. The product, in this case, is affiliate training and hosting for your website. Whether or not you see value in the product is one question, but their training a scam? No. Plus, the training really works.
3. What's The Refund Policy?
The refund policy is basically the biggest complaint about Wealthy Affiliate that I hear. The fact is, they do not issue refunds. Their policy is that they offer a 7-day trial without a credit card on file, and that should be enough for you to make a decision on whether or not their service is worth your money.
A "money back guarantee" is never mentioned in their advertising, and it's even outlined in their terms of service that refunds are not an option.
As an aside, you'll receive a discount on the first month of membership, so you pay just $19 for your first month of membership, instead of the normal price of $49/month. That's 37 days of membership for $19, or a total of $0.50 per day to test out their product.
That being said, if you are accidentally rebilled (forgot payment was coming up), they will refund if you are quick about asking for it. If you wait 10 days then ask, they will probably not refund your money.
This is a sticking issue for some people who are used to companies offering partial refunds. Companies are so afraid of bad reviews that they'll give a refund for any reason at all. Wealthy Affiliate is pretty consistent with sticking to its no refund policy. The same rules apply to the Yearly accounts BTW. They will not refund a partial year if you have buyers regret 3 months into your 12 month membership.
Is It A Scam? The 7 day free trial should be enough for you to assess whether or not you want to spend your money there. Plus, with the discounts, it means you pay about fifty cents per day for your first month of hosting, training, support for building a six-figure affiliate business, and you get a full view of what a Premium account is all about.
Asking for a refund after that point doesn't really make sense. A refund for what? They delivered exactly what they promised: hosting, training, and interaction with other affiliate marketers. You are perfectly OK to cancel your account to stop billing the next month, but asking for a refund just because you changed your mind doens't make it a scam.
4. Does The Training Actually Work?
Yes, the training does work.
Firstly, they taught me how to start an affiliate site. I earned my first $5 promoting VPNs, and eventually took that site to earn over $12,000 per month at one point. I eventually sold that website, but have also earned income from websites about homebrewing, home gym rehab, sprinklers, and a couple other secret topics I don't want to reveal.
On top of that, as a 9-year member, I see a lot of other members succeeding as well, and their success is very public.
Why does their training work? They teach very simple, long-term concepts. What I mean is that instead of focusing on trends of the year, they focus on building long term businesses. How does one create an affiliate website that will last for decades?
Look at it like this. Just three or four years ago, siloing was all the rage. Before that, it was PBNs. At one point is was content curation plugins and social media bots. This year? People are worried about EAT (Expertise, Authority, Trust). There are many changes in Google's algorithm, and the more you chase it, the further away you seem.
Instead, the WA training focuses on building a website that makes sense to humans, and actually helps people. Of course, that's tied in with specific steps you can take to get ranked in Google and convert visitors to buyers, but the core concept is a timeless principle.
Is It A Scam? No, not even close. Wealthy Affiliate been around for something like 15 years now, with many members being on board for multiple years, even 10 years or more.
5. What Happens If It Doesn't Work For Me?
Some people are just not into the training style, or they don't like the type of business model taught. When you join the community, there's a very specific goal in mind, and this goal is to build a blog-style website that makes money from affiliate marketing.
If you join Wealthy Affiliate, your goal is to build an affiliate website that gets traffic from Google by writing content. The articles you publish on your website will bring traffic to the site, and when people click your affiliate links in the articles, you earn commissions.
Some people may enjoy other business models more. There are many others, like drop shipping, Amazon FBA, ecommerce with Shopify, or selling their own digital products.
Some people may not like the video style, or the writing style of the lessons. That's totally fine. You can cancel your account any time, and either ditch your websites, or move them to a new host. Because the websites are built with WordPress, you can pick any host you want.
WA doesn't hold your content, your domain, or anything on your website hostage!
Also, if you just need to take a break, you can do that too. You have a 30 day grace period after canceling while your website will be live (even though your account is inactive). You can work on your website during this period, then come back to your same account and continue as normal. They also keep a backup for 6 months, so if you are OK with your sites going down temporarily, you can come back later when you have the time or money to continue.
Is It A Scam? You can cancel any time, and they have the most generous cancelation policy of any host I've ever heard of. No, it's not a scam.
6. Are You Required To Promote Wealthy Affiliate?
There is definitely some confusion here, since there's some misinformation on other blogs. No, you are not required to promote Wealthy Affiliate in order to make money.
Firstly, the main training teaches you to pick your own niche. That means you can make your website about whatever you want, and promote any products or companies you want. They do not earn anything from your earnings with those companies, and neither does your referrer.
Secondly, you are not required to get into the MMO industry (make money online). Some people do choose to go into this niche because it's very profitable, and also a very dynamic & interesting industry, but it's not required to do so.
In fact, even if you do MMO, you are not required to promote WA, or any specific company.
Is It A Scam? No. Each person decides what they want to promote, and how they want to promote it. If you see a lot of people promoting Wealthy Affiliate, that's probably because you're searching for a way to make money online, and WA members are effective with their SEO.
Final Thoughts: Is Wealthy Affiliate A Scam?
Based on what I've written above, I think it's pretty obvious that Wealthy Affiliate is not a scam. They charge a reasonable fee for an excellent product. They have many satisfied customers, including myself, and more than a decade of operating with a solid track record.
Of course, there will be plenty of haters out there who still have something to complain about. If you have an issue with WA, let's hear it in the comments!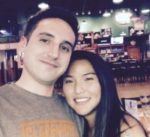 Nathaniell
What's up ladies and dudes! Great to finally meet you, and I hope you enjoyed this post. My name is Nathaniell and I'm the owner of One More Cup of Coffee. I started my first online business in 2010 promoting computer software and now I help newbies start their own businesses. Sign up for my #1 recommended training course and learn how to start your business for FREE!