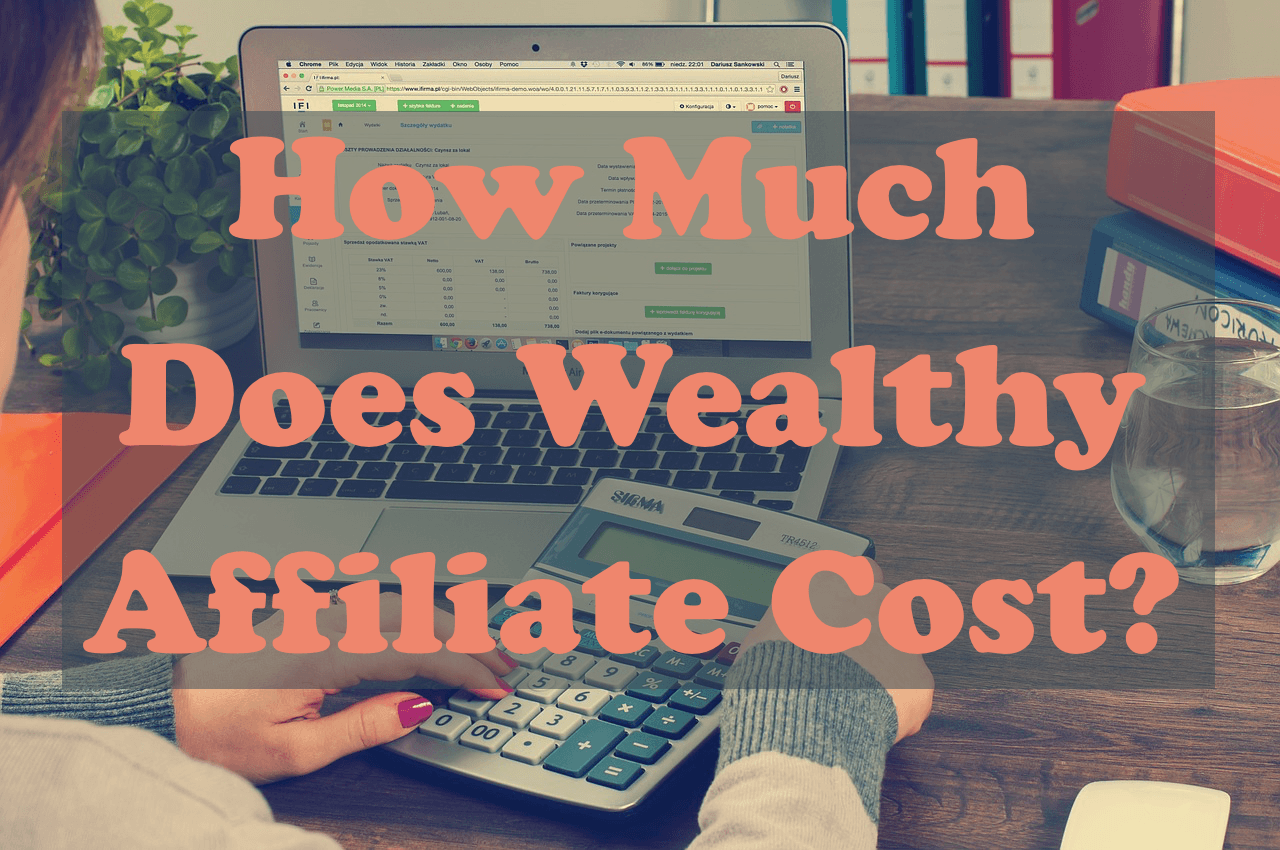 I could make things really simple and just say that Wealthy Affiliate costs $49/month, but it's a little more complicated than that. If you really want to know the full breakdown of costs involved with building an affiliate website, you're in the right place. As a current member of the community, I've got the inside scoop!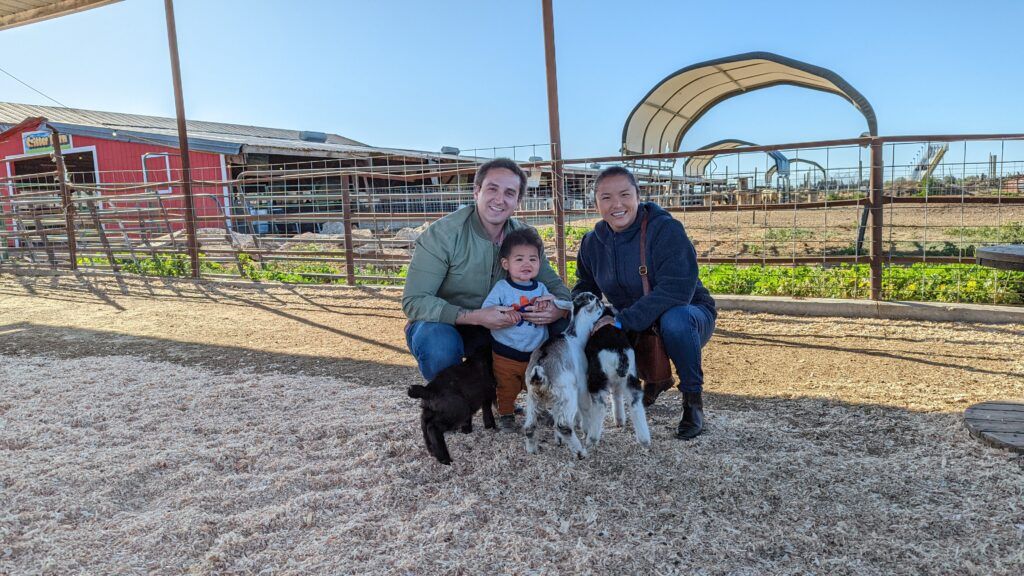 Are You Ready To Work Your Ass Off to Earn Your Lifestyle?
Are you tired of the daily grind? With a laptop and an internet connection I built a small website to generate income, and my life completely changed. Let me show you exactly how I've been doing it for more than 13 years.
Plus, I run my own successful affiliate websites (thanks to WA training), so I'll also let you know what other costs you might have to pay depending on how you want to grow your business.
Lastly, there are many ways to pay for Wealthy Affiliate, but I'll be breaking down the costs as a yearly expense. If you really want to make money online with a website, I sure hope you plan to commit to longer than a few months of trying. Being amazing takes time.
How Much Does Wealthy Affiliate Cost?
Free Starter Membership
Premium Membership
Cost Of Domains
Keyword Tool Cost
Optional Costs
Plugins
Themes
Email Marketing
Final Thoughts
Free Starter Membership
The Starter Membership is truly free. In fact, they don't even take a credit card number to sign up, so you won't get caught with accidental rebilling, which happens a lot with "free trials".
With the free membership, you can build two free websites, and access 10 lessons on the main training, which will cover how to build your website, how to write articles and publish them, how to do basic customization for your website, and of course, a broad overview of how to make money with your website.
Detailed steps on how to grow your website, get traffic to it, and monetize that traffic effectively are part of the paid membership, AKA Premium membership.
Total cost so far is $0. Sweet.
Premium Membership
The Premium membership is the main attraction at Wealthy Affiliate. The regular cost of membership is $49/month, but your first month will be discounted to $19. Nice deal. That's $0.63 per day to get full access to the community and see what's up. That's very low-risk IMO.
With your premium membership, you get a boatload of stuff. So much, it's going to bore you if I listed it all out. You can see it all here, but here are the main features worth knowing about, so you can decide if you want to join or not:
affiliate marketing lessons
weekly live webinars
live chat
Q&A, forum, and private messages
1-on-1 coaching from experienced affiliate
managed hosting for your websites
Total cost so far: $19, then $49/month
Yearly Membership
There's also an option to join the yearly payment plan to save on money, and commit to growing your biz for a full 12 months. The cost is $495/year, which is much cheaper than the $588 you would have paid if you went with the monthly payment plan.
Though a lot of people won't opt to go yearly right away, it really is the best deal, so I'm going to base my calculation of running your affiliate website for a year on this number. You get to make that commitment to yourself to actually do this online business thing for more than a few weeks, and you end up saving $229 on the first year of operation for your business.
Total cost so far: $495/year
Cost Of Domains
Domains at Wealthy Affiliate are cool because you get some free stuff with them, and the actual cost of the domains is pretty cheap. At Godaddy, you might pay $1.99 for a domain name, but then they get you on the back end by charging you $19.99 each year.
At Wealthy Affiliate, .com domain names are $13.99 per year, and .org/net domains are $14.99/year.
This is a relatively small cost, considering it's "digital real estate". Wealthy Affiliate will also cover how to find good domain names for your websites, and you can host up to 25 of your own websites on your Premium account. That's a very good deal, considering managed hosting like Kinsta or WPEngine will cost you $30-$60/month for ONE website.
Total cost so far: $14/year + $495/year = $509/year
Keyword Tool Cost
A keyword tool is super helpful when you start out as a way to generate ideas for your website. It'll tell you what people are searching for, and how many are searching for it. Plus, you can see which phrases are competitive and which are easier to rank for.
What's cool is that you get access to a 100% free keyword tool called Jaaxy along with your Premium membership. Normal price for this tool is $49/month for Pro and $99/month for Enterprise. Features vary based on the tier you pay for. WA members get discounts for each tier as well, so you'd pay $19 for Pro and $49 for Enterprise.
All that aside, you get to use the Lite version of Jaaxy for free as a Wealthy Affiliate member. Of course, some of the cool features Pro and Enterprise are stripped out in the Lite version (what else did you expect?), but it's still very useful. You'll get the data you need. I used the free version of Jaaxy for 2-3 years before I started paying for it, so I think you can doo.
Total cost so far: $0 + $14 + $495 = $509/year
Optional Costs
None of these costs are required, but as you start browsing other blogs about affiliate marketing, you'll notice a lot of them have cool things you want emulate. Costs vary from $10 to $500/year depending on what you buy, so I'll just list some common pricing, and assume you buy none of them because you really don't need them in your first year of operation.
Plugins
Plugins help modify your website. They might create a popup ad, or help you make a pricing chart, or rotate a side bar so you can test headlines and clicks. They can do cosmetic changes, help you create landing pages, or collect data so you can analyze to optimize your site.
Their functions really run the gamut, and so do the prices. A cheap plugin from CodeCanyon could cost you just $10 one-time fee. There are many great plugins you can get for under $50. Some of the more advanced plugins may cost $100/year or more. Recipe plugins and Amazon plugins are good examples of tools that need to pay developers to clear bugs, update security, and add features. Although they are more expensive, the can be worth the money if you need that functionality on your site.
Themes
A theme is what creates the design of your WordPress website. Having a Premium theme was never high on my list as a budding internet entrepreneur. I flipped around between freebies for many years. Nowadays, I wouldn't be caught using a free theme because Premium themes are faster, more secure, and better designed. I can afford it though!
I actually recommend you keep it free for a while so you can figure out what features and looks you like before you start spending money on stuff.
My favorite theme maker is StudioPress, and you'll pay between $60 – $130 one time fee for a professional theme. Elegant Themes has the option to pay yearly, and will cost you $89/year. Other places sell themes for as low as $10, but I'd hesitate to buy something so cheap. Go free until you can afford the good stuff.
Email Marketing
The saying goes, "the money is in the list", and that's been hammered into online marketers for decades now. Personally, I've never really cracked the code for "printing cash" from my email list, but I get that it's an effective tool for making money online.
Basically, most people who visit your website will leave and never come back. It's something like 80% or more. With a list, you have the chance to contact these interested parties over and over again. The longer someone stays on your list, the more chance they have of buying something from you because they trust you.
The trouble is, building a list can be expensive, and if you aren't making money from it, it's a drain. I've done it. I built an email list for TWO YEARS while I built up traffic to one of my blogs. By the end of it, I had a list of more than 5000 people who didn't know who the hell I was because they signed up so long ago.
My advice to newbies? Only build a list if you plan on actually focusing on monetizing it.
Also, how are you going to build a list with out traffic? Get traffic first, then list built.
Still some people are adamant that they want to follow the guru advice, and build a list. Expect to pay $10-$20/month for a very basic, small list, although MailChimp has a free plan to start with. As your list grows, so does expenses. Right now I'm paying $70/month for my list!
Total cost so far: $0 + $14 + $495 = $509/year
Final Thoughts: $509 Per Year Is Hardly "Expensive"
So it turns out you can run your entire affiliate website for less than four hundred dollars per year. Is that expensive? Go as a restaurant owner how much they borrowed from the bank to start their business.
I know there's a lot of folks out there who simply refuse to pay money for anything at all. "It's the internet, and everything should be free", is a pretty common mentality I see a lot. Unfortunately, that's just not gonna happen, so if you have that mindset, you need to change your way of thinking.
That being said, Wealthy Affiliate is unbelievably cheap in terms of what you get. The tools they provide can teach you how to earn hundreds of thousands of dollars per year, and it costs less than $400 to learn how.
If I said I'd trade you $500 for instructions on how to earn $100k, wouldn't you say that's a good deal?
"Well, everyone doesn't make it". Yeah. No duh. People quit. If you give up half way though, then the cost won't be worth it.
Improving yourself takes a certain amount of risk. Sometimes, that risk is money. If you can't invest $500-$600 into completely changing your life, what the hell do you expect is gonna happen? Things will be the same as they are now.
So are you ready to take a risk, invest in yourself, and start making money online?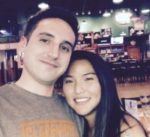 Nathaniell
What's up ladies and dudes! Great to finally meet you, and I hope you enjoyed this post. My name is Nathaniell and I'm the owner of One More Cup of Coffee. I started my first online business in 2010 promoting computer software and now I help newbies start their own businesses. Sign up for my #1 recommended training course and learn how to start your business for FREE!