So in this post I'd like to cover a few keyword generators that I've used. I'm still working through my long list of keyword search tools and will continue to update this page as I get through the others. For the most part, the best ones are done already. My favorite keyword tool is listed below (still the same after 8 years of online marketing), but my new favorite toy is this SEO suite tool, which you can read about briefly below.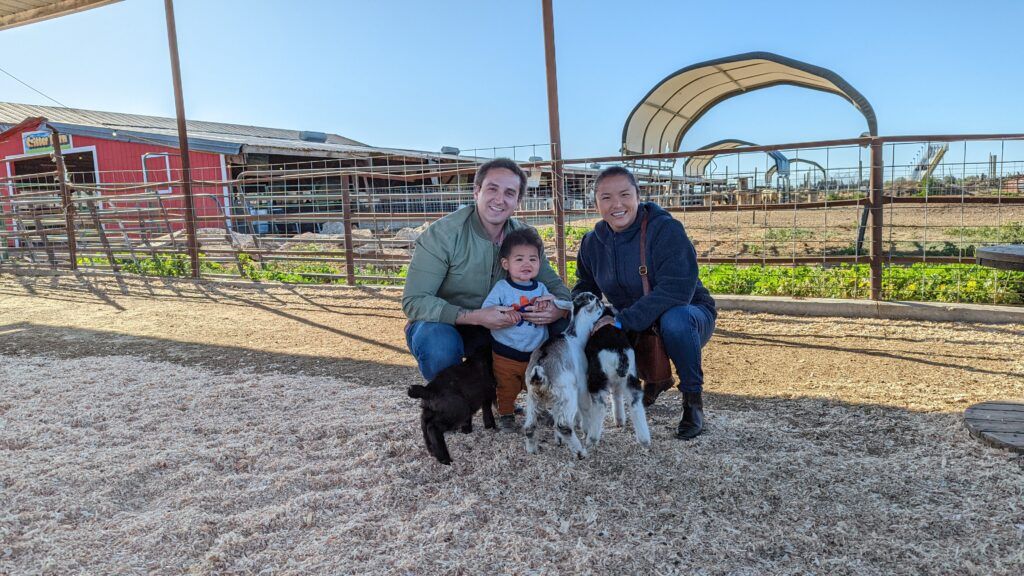 Are You Ready To Work Your Ass Off to Earn Your Lifestyle?
Are you tired of the daily grind? With a laptop and an internet connection I built a small website to generate income, and my life completely changed. Let me show you exactly how I've been doing it for more than 13 years.
The Keyword Generators
SEMRush
In the past ten years, SEMRush has become one of the top systems for SEO and search analytics. More than 2 million people worldwide use this product.
It's massive. You can search more than 130,000,000 web sites and 800,000,000 keywords. It includes a lot of tools. I've had the opportunity to try some of them and have plans to try more of them in the near future. There's a lot to like.
For researching ways to build up your websites, the domain analysis and keyword analysis are helpful features. There's also a backlink tool for helping you find and remove bad backlinks and a tool that helps you find keywords that your competition isn't using. There's a PPC keyword tool, too.
In April 2018, the company announced that it has raised $40 million to expand its reach into platforms it's not using now. These include Amazon, EBay, Quora, Hewlett Packard Enterprise, a French company called BNS Paribas and a Chinese company called Baidu.
There's a seven day free trial period, but the services aren't cheap. The starting package is $99.95 per month, or $999 per year. Because of the high cost, this might not be the best starting keyword tool for newbies. It's great for taking developed websites to the next level, though.
It's not perfect, but it's got a lot going for it.
Positives: massive database and a lot of powerful tools
Negatives: High prices, you have to sift through a lot of information, and page refreshes can be annoying.
AHREFS
The AHREFS keyword explorer is one of its strongest features. In my opinion, it gives you the most comprehensive list of keywords when compared to other keyword generation tools. Keyword lists are diverse, too, and the filters can be helpful if you know what you're doing.
For more keyword research, AHREFS' content explorer gives you ideas to work from, which can be helpful if you already have a membership. If not, you can generate the same kinds of ideas from Google, Facebook and Twitter.
The site explorer allows you to look at other websites and see what their search traffic and backlinks are like. Sometimes the data can be inaccurate, so keep that in mind when you're spying on your competition. The best way to use the site explorer is to get ideas for your website.
Like SEMRush, a basic membership at AHREFS costs about $99 per month and goes up from there. There isn't a free trial, but you can buy a trial membership for $7. Trial memberships last for seven days.
Positives: comprehensive and diverse keyword lists, powerful filters
Negatives: User interface can be difficult to understand, has a hefty price, data can be complicated for newbies
KWFinder
KWFinder is one of the friendliest keyword research tools for newbies, and it's not as expensive as some of the other systems are. If you buy a membership, you also get access to SERPWatcher and SERPChecker.
There's a free 24-hour version. After that, you can save 40 percent by buying an annual subscription rather than a monthly one, which brings the price-per-month for a basic subscription down from $49 to just under $30 per month.
However, if you can't pay for a year's subscription right away, even the $49 per month fee is still more affordable than some of the other keyword finding tools for new online internet marketers.
The keyword finder really is a great tool that allows both newbies and experienced website owners to search for exactly what they need. The filters are helpful, too.
The SERPChecker feature can be frustrating because the data is difficult to understand. SERPWatcher, which tracks keyword and page ranks, doesn't automatically update the page ranks, but it does allow you to track mobile and desktop rankings separately.
Positives: powerful keyword research, applies to both experienced and inexperienced users
Negatives: Challenging to read and understand SERPChecker
SECockpit
The value you can get out of SECockpit depends on the plan you buy and how experienced you are at interpreting the data. For the personal membership plan (which costs $40 and is the lowest in the pricing tier), you only get ten keyword searches a day.
Pro is the next step up. With Pro you get 50 keyword searchers per day, but you also double the price you pay. Unless your websites are already making money, coming up with $80 for a monthly membership fee isn't going to be easy.
One unique feature about SECockpit is that you can add or remove filters after you've searched for a keyword. This smooths and streamlines the process of weeding out high-traffic, low-competition keywords. There's also a good domain finder if you're interested in finding old domain names, building mini-niche sites and reselling them for a good price.
Another of SECockpit's strengths is that it allows you to include or exclude your search terms from Amazon, YouTube, AdSense and Google. I haven't yet found any other keyword research tool that does this. Still, I wasn't a huge fan of this product.
Positives: Powerful filters, ability to use search terms from Amazon and other platforms
Negatives: Stingy with the amount of keywords you can research in a day, confusing interface and complex data
Longtail Pro
With a yearly membership to Longtail Pro, you get access to Longtail University, where you can learn how to use the tool. Since there are so many features to learn about, this can be really helpful. They also have good customer support.
One of Longtail Pro's strengths is its precision. You can zero in on several statistics and restrict searches based on them, which can narrow your searches.
The level of detail in the competition analysis feature was really helpful. Besides narrowing keyword research, it can help you see why your site isn't ranking compared to other sites. Another plus: it includes pricing data from Google so you can plan ahead better when you're starting a new niche website.
You can also use the competition analysis feature to see how trustworthy a site is to Google.
There's a seven-day free trial for Longtail Pro. After that, the starter plan costs $37 per month, and the Pro plan costs $67 per month. You can save 33 percent by purchasing a yearly membership.
Positives: precise keyword searches, training to use the tool, detailed competition analysis
Negatives: Limited keyword search results, overwhelming amount of data for newbies, lacks keyword results, no reset feature for starting a new search
Market Samurai
I bought this a few years ago to keep track of my ranking and monitor campaigns. Then Google did some kind of change to its policies that no longer allowed this tool to access data it previously accessed.

There was a time when it was not available due to these updates, but they've since come back online. Unfortunately, I never continued using it after that.
MS is also a very complicated tool, and I never figured out how to use it properly. There are tons of features, but ended up using something else which I like better (see below). People used to swear by MS, but you hear about it less nowadays. It's a high quality tool, and ranks 2nd on my list.
Positives: Advanced tool with lots of features and quality support
Negatives: Haven't used it in a while, tough learning curve, limited to number of searches based on membership level
Google Keyword Tool
This is one of the most common free tools out there to help you find niches and keywords for your website, blog, etc. The numbers are pretty inaccurate, but with the recent redesign, I think it's not at all as bad as some marketers make it out to be.
If you're are looking just for stats, sure it's crap. If you are looking for ways to generate ideas for new niches, or related niches in your industry, then it's great. It gives you insight into what people are searching for, directly from the horse's (Google's) mouth. The downside is that nowadays (2018), you need an Adwords account to actually get access to the tool.
Positives: Simple to use, free, endorsed by Google
Negatives: Inaccurate numbers, no special features
Jaaxy (My #1 Favorite Niche Keyword Generator)
Jaaxy is awesome. There are so many cool features that you don't see on other KW tools, plus they're easy to figure out how to use them. KW searches are simple, generating more KWs from those initial searches is easy too. Also, you can spy on your competition, check your rank for specific keywords, store keyword lists, and more.
Before I go into 'full review mode', here's the link to a full page review of Jaaxy, plus a video where I show you what Jaaxy can do (and how to do it).
There's two negatives about Jaaxy I should mention though. One, it's a recurring fee. Don't get me wrong, you totally get what you pay for (an awesome tool), but I know that some of you will wince at the recurring payment.
Positives: Simple to use, free trial, many extra features
Negatives: Recurring fee, uses alternative competition metrics
More Keyword Generating Tools (Updated 2018)
The landscape of online marketing has changed a lot over the past 8 years that I've run One More Cup of Coffee. I've since tried a bunch of new keyword tools, and there are still more on my list to check out.
Please check out the links in the sections above to get full, detailed reviews on these products, because there's a lot more to share. The reviews will help you understand how these products work as well as give more information on pros, cons, and who the tools will be most useful to.
Meanwhile, I'm continuing to review other keyword generating tools. Watch for new reviews soon on the following products:
SpyFu
SERP Stat
Similar Web
MOZ
Majestic
Final Thoughts
I hope you found these mini-reviews useful. Please share your favorite keyword tool in the comment section below and why you like it. If you want to see more about my keyword research process and how I find niches to make money online, you can join my 5 Day Email Course.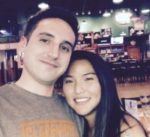 Nathaniell
What's up ladies and dudes! Great to finally meet you, and I hope you enjoyed this post. My name is Nathaniell and I'm the owner of One More Cup of Coffee. I started my first online business in 2010 promoting computer software and now I help newbies start their own businesses. Sign up for my #1 recommended training course and learn how to start your business for FREE!