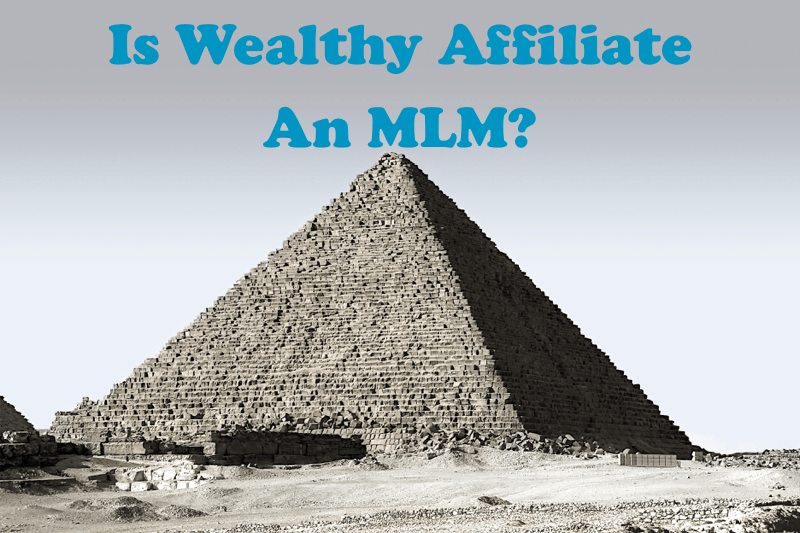 If you read enough reviews of Wealthy Affiliate, you'll probably run across one or two that claim Wealthy Affiliate is an MLM. This page digs in, to define what multi-level marketing is, how Wealthy Affiliate operates, and whether or not I'd consider Wealthy Affiliate an MLM.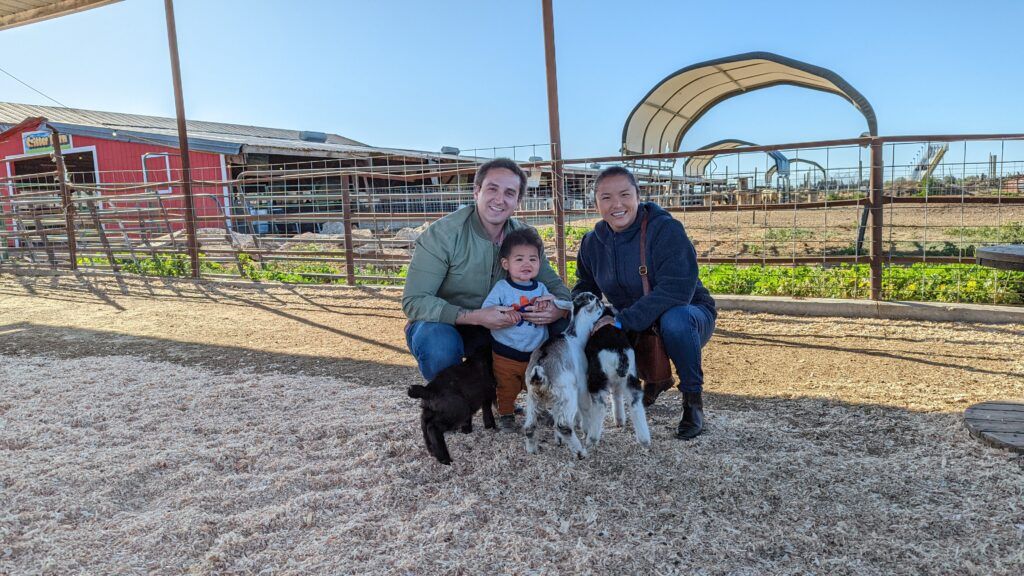 Are You Ready To Work Your Ass Off to Earn Your Lifestyle?
Are you tired of the daily grind? With a laptop and an internet connection I built a small website to generate income, and my life completely changed. Let me show you exactly how I've been doing it for more than 13 years.
Is Wealthy Affiliate An MLM?
MLM VS Network Marketing VS Direct Sales
MLM, network marketing, and direct sales are all the same thing. Why all the different names? A skeptic like myself would say that as one word becomes "dirty", this type of business needs to reinvent itself with a new look.
For example, this post tries to split hairs by saying that MLM is not the same as direct sales. On paper, that may be true. "Direct sales", simply means that distributors sell products directly to consumers with the multi-level recruitment aspect. In fact, the DSA Wikipedia page says that Tupperware doesn't have a recruitment aspect.
However, my own experience, and this Reddit thread (among other sources), say that the Tupperware company is in fact a multi-level marketing program, though they don't emphasize the recruitment aspect as much.
The network marketing moniker comes into play when you consider that you are essentially marketing products to your network of friends and family, or perhaps you are creating a network of sellers in your team.
Whatever you want to call it, the basic idea is that the products sold by the company are not available in stores, so the individual person is responsible finding channels to sell these products. This seller may be called an IBO (independent business operator), implying that they own the business.
Again, a skeptic like me would say that they have very little control over their business since the company they represent still controls the product creation/availability, and sets rules about how you are allowed to market their products. It's not uncommon to have a network marketer stripped of all commissions and rights to sell products if they violate terms and conditions.
How To Make Money In MLM
There are basically two ways to make money in MLM, one is through the selling of products (the direct sales part), and the other is through recruiting new members into the company to be sellers, and possibly build their own team.
MLM is advertised as a great way to make money, and you'll often hear that there are more millionaires created by MLM than any other industry (I couldn't find an actual source to prove this).
What that statement doesn't tell you is that ALL of those people who got rich on direct selling did so through building a large team. Selling products alone is not going to make a lot of money, no matter what you sell.
The recruiting aspect is so attractive because as you build your team, your "downline" starts to do more work for you, and you begin to earn passive income from their efforts. A percentage of each sale of your team (AKA downline) goes to you. On top of that, as your team recruits their own team, you receive a percentage of that lower level of IBOs, and you may even receive bonuses depending on how the compensation plan is structure.
Sounds pretty cool right? I agree. MLM is very attractive for making money because you can earn a lot of it, and success snowballs as your team grows.
My main issue, and the reason I don't do MLM, is that everything is a castle made of sand. It looks cool on the outside, and yes, there are a couple people getting rich but 90%-95% of IBOs end up losing money. It's just physically impossible for everyone to recruit a giant team of sellers, who, in turn, also have a giant team of sellers.
There are many other issues such as product quality, deceptive marketing, and more, but this post isn't about why MLM sucks. It's about whether or not Wealthy affiliate is an MLM or not, and we're getting to that soon.
MLMs VS Pyramid Schemes VS Product Based Pyramid Schemes
If the water wasn't muddy enough, many MLMs are accused of being pyramid schemes. Actually, folks like myself would say that MLMs are pyramid schemes by nature, and only by tossing a bit of word salad are you able to label one as such, and another as not.
Some MLM people will even go so far as to say there's a third option, called a product based pyramid scheme (as opposed to a regular pyramid scheme). The difference here is that, in a true pyramid scheme, only money is exchanged.
You give me $100. Then you find 5 people to give you $100, and you give me $10 from each person. I make $50 passive income by recruiting you. Then each of those 5 people get 5 people each to give them $100. They give $10 to you, and $2 to me. I now have $50 + $2x (25 people) = $100 passive income. Something like that. Eventually you run out of people to join the scheme, and it collapses.
With a product based pyramid scheme, the same system is used, except instead of giving money, you purchase a product. The product is severely overvalued, and basically just a front. So I buy a pencil for $100, then sell you and four other of my friends a pencil for $100, and so on.
Supposedly, "true" MLM is different than a pyramid scheme because you are selling valuable products like Herbalife, Tupperware, or Mary Kay.
There is some truth to this, and those brands have made a name for themselves over the years. However, if you look closely, you'll notice that VAST MAJORITY of MLMs do not have a brand name which could compete in terms of price and quality from other products. If you say Mary Kay products in Sephora, would you buy them? If you saw Herbalife in a GNC store or on Amazon, would you buy them? For most people, that's a no.
So these companies rely on misinformed IBOs leveraging relationships with friends and family, or using high pressure, deceptive tactics to sell the products.
Recruiting As An Incentive To Buy
On top of that, there's always the incentive to recruit and make money. Many MLM companies have a mandatory membership in order to sell their products. So while it may look like people are purchasing products, it's actually just the IBOs who are forced to buy the products in order to be a seller.
For example, you may be required to have $50 worth of product delivered to your home every month in order to remain an "active" IBO.
When these products are pitched, it may be accompanied by an opportunity pitch to make money. "Not only is this diet tea healthy, but if you can sell enough of it, you can win a Pink BMW and a free trip to Mexico". These outside incentives to sell and make money are what drive a lot of sales, and how people end up with a garage full of junk. This is so common, there's a phrase for it – garage qualified.

Wealthy Affiliate Commission Structure
Now that you're familiar with how MLMs work (and are clear that I'm not a fan of them), let's look at if Wealthy Affiliate is an MLM.
First off, is there a multi-level compensation plan? No. Wealthy Affiliate runs an affiliate program, meaning that you can earn a commission for each sale you make. This is quite common, and big brands you know like Apple, Walmart, Home Depot, Amazon, and Blue Apron all have affiliate programs.
Wealthy Affiliate pays a 25% commission rate on each sale, and for paying members of the community, that's bumped up to 50% commission. You are not required to be a paying member in order to promote their program, but it's common, considering you get access to various affiliate tools, hosting, and training as a member.
The key here is that once you make a sale, your compensation ends. You are not required, or even compensated, for finding new affiliates. There's no team building aspect to consider here.
You can read more about MLM vs Affiliate marketing, but my point is just that Wealthy Affiliate does not have a multi-level compensation structure. Since I'm an affiliate, I get paid to send people to their website, but I don't get paid based on anything those members do, regardless of which companies they choose to promote.
As a Wealthy Affiliate member, you are encourage to promote products you like, in a niche you find interesting. It's not required you promote their program.

Incentives To Join Wealthy Affiliate
So what exactly is Wealthy Affiliate then? Here's my full-length review of Wealthy Affiliate, but clocking in at 6,000+ words, I'll give you the short version here.
Wealthy Affiliate is a training center that teaches you how to build an affiliate website. You learn how to make a WordPress website based on a topic you find interesting, then learn how to write articles, and find products to promote.
Members earn money from the sales of products on their websites. You can choose to promote whatever you want, in any way you want, using your own voice and opinions. Wealthy Affiliate the company doesn't earn money based on profits you earn from your website, and neither do I, or any other people who choose to be an affiliate of Wealthy Affiliate.
For example, if I send someone to their training modules and they make a fitness website that earns $100,000 per year, I earn exactly $0 from their efforts.
The incentive for people to join Wealthy Affiliate is to learn how to build a successful affiliate website. Here are some successful members who have done that in recent years.
Are Wealthy Affiliate Super Affiliates The Same As Network Marketers?
Have you heard of the term "super affiliate"? This is a term used in the affiliate world to describe the top performing affiliates of a company. With some affiliatep programs, there may be incentives to be a top performer. For example, with some affiliate programs, if you hit a threshold of sales, you may get increase commission rates, or bonus payments.
Super affiliates of Wealthy Affiliate are those who make 300 sales or more, and are rewarded with free travel and accommodation at the yearly conference in Las Vegas.
Does this have any relationship to network marketing at all? No. Even super affiliates of Wealthy Affiliate are not rewarded by any kind of team building effort. There is no downline/upline structure.
What Is Affiliate Bootcamp?
Affiliate Bootcamp is the name of a separate training course which is included in every Premium Wealthy Affiliate membership. This training is completely optional, and something outside of the main training course, AKA the Online Entrepreneur Certification course.
"Bootcamp" as it's called within the community, is only for people who want to go into the "make money online" niche (also called MMO for short).
Bootcamp assumes that Wealthy Affiliate is the best training program out there (and I would agree), so includes tools for, and emphasizes promoting Wealthy Affiliate on your blog. Actually, you are free to promote any product you want, and most Bootcampers promote a wide variety of training programs that each Amazon FBA, drop shipping, ecommerce, and more styles of making money online. Some have even opted to pick other affiliate training as their top recommended product!
The reason I mention Affiliate Bootcamp at all is because some critics of WA have falsely stated that members are required to promote WA, or encouraged to join Bootcamp, or that the only way to actually make money. This is absolutely not true, so I just wanted to clear that up.

Bonus: Are All Corporations Actually MLM?
One side note I wanted to talk about real quick – when I rant about MLM, many network marketers will argue that all of corporate America is a pyramid scheme. They'll say things like the CEO makes the most money, and there is only one, so that's like the top of the pyramid. Then there's regional managers, office managers, and office workers, all increasing in numbers as they decrease in pay.
This is false, and easily proven so.
Just look at the job of the CEO versus the job of the office worker, or sales person. Do they do the same job, or a different job? If you look at IBOs however, they all do the same job. It doesn't matter if you have a larger or small downline, you all do the same work: sell and recruit.
Also, if you walk into the Apple Store, does the salesperson try to recruit you to be an Apple employee? What's their incentive to sell you a product? They want to get you the best product for your needs.
How would you feel if they made huge commissions on recruiting Apple employees? What if the recruitment commission was so much larger than the sales commission, that when you walked in to buy an Apple watch or iPhone, instead, you got a pitch about building your own team at an Apple store so you could get rich?
Yeah, it would be freakin' annoying. And that's pretty much what happens in MLM.

Final Thoughts
I hope it's clear now that Wealthy Affiliate is not an MLM company. There's no downline/upline structure. You can make money as a Wealthy Affiliate member without ever promoting their company. They have a high quality product which is able to compete with other similar products in their industry, and even without affiliates, they would be able to have a quality service that people would buy.
I could make a TON more money if Wealthy Affiliate was an MLM because I have a long history of promoting their service successfully. However, I'm glad that they have chosen to go with the affiliate model. I really enjoy introducing people to the community and training modules so they can learn how to build an affiliate website about something they care about.
I'd rather see 100 people with 100 different niche websites, rather than 10 people all with Wealthy Affiliate promo sites. Plus, who needs all that competition?!
Want to learn more about affiliate marketing? You can join this drip-fed newbie friendly email course, or you can dig into to full-on affiliate training modules here on my website (also totally free).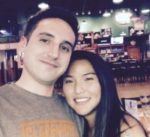 Nathaniell
What's up ladies and dudes! Great to finally meet you, and I hope you enjoyed this post. My name is Nathaniell and I'm the owner of One More Cup of Coffee. I started my first online business in 2010 promoting computer software and now I help newbies start their own businesses. Sign up for my #1 recommended training course and learn how to start your business for FREE!