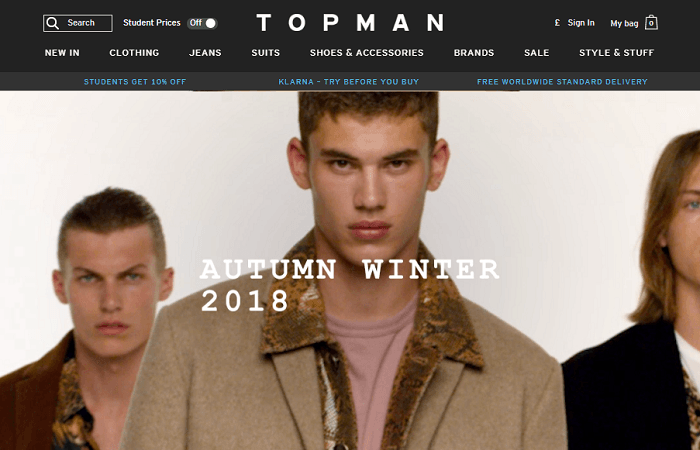 From its humble beginnings on British streets in 1978 to now being a worldwide known clothing brand. The clothing line is now in stores in over 20 countries across the Europe, the Americas and now also in Asia. You can find their flagship stores in the UK and their second largest store now on Fifth Avenue in New York.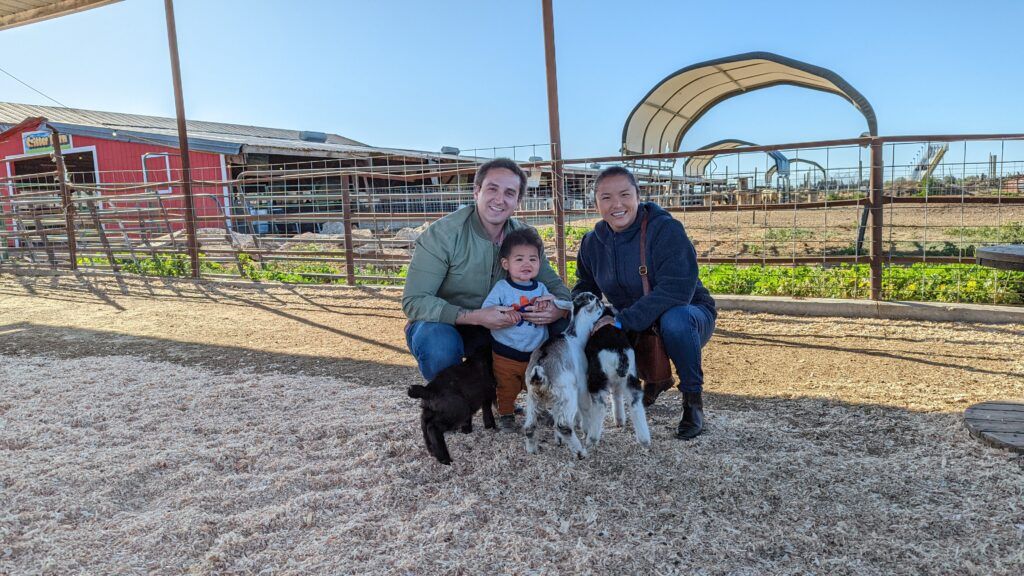 Are You Ready To Work Your Ass Off to Earn Your Lifestyle?
Are you tired of the daily grind? With a laptop and an internet connection I built a small website to generate income, and my life completely changed. Let me show you exactly how I've been doing it for more than 13 years.
It is a global brand to be reckoned with and sports some of the top designs in men casual and formal wear. With every clothing line, it's good to know if there's an affiliate program to back it up and Topman now has it's own affiliate program in partnership with Rakuten Marketing.
If you're familiar with the great men's fashion of Topman, but not with affiliate programs i'll break it down quickly for you. If you think of those door to door salesmen, every time they sell a product they get a small cut of the profits. Thats what an affiliate program is except it's online in the digital website/social marketing space.
If you choose to become a Topman affiliate partner, then you have the potential to gain a profit if users purchase products from Topman's website through your referral links and graphic banners.
Lets break everything down including what kind of products Topman has, whats the commission rate on their affiliate program, how you can make money using their affiliate program, and the pros/cons so you can make an informed decision before signing up.
What Type Of Products Are Featured?
Topman has some of the worlds best "modern male" trends in clothing ranging from tops to bottoms, shoes and stylish accessories. Every week Topman is releasing new articles of clothing online to keep up with the ever changing atmosphere of fashion.
Whether you prefer the preppy smart boy look, or the rugged outdoor type, they've got a great design to fit your specific style.
Here's an overview of Topman's different products
Blazers: One of the largest assortment of blazers ranging from skinny to relaxed fit with a multitude of great designs. They have solid colors, checkered, stripes and more patterns along with every color combination you could desire. Perfect to compliment any outfit to turn it into business casual.
T-Shirts and Vests: Partnering with many great brands like Levis they have a good selection of different t-shirts and vests to make your casual attire up-to-date.
Tracksuit: Whether you like tracksuits for outdoor jogging or just enjoy wearing them for their comfortability, there is a large selection of different solid and patterned tracksuits with matching jacket and pants.
Underwear and Socks: Anything from boxers, to trunks, to briefs, tube socks down to ankle socks they've got you covered. They even have those amazing design socks with your favorite cartoons on them – just for around the house of course 😉
Jeans: The amount of jean styles they have is impressive ranging from the original to skinny, stretch, slim, taper and colors from blues/blacks into the reds/yellows to make a color pop. They also offer both small and large waist sizes from 26-40.
Suits: For those of us who need to dress up with a higher level of sophistication, Topman offers many classic and modern style suits for every occasion. From the standard black for the formal event, or the red pin-stripes to make a scene, or if you want something that will stand out, go for the floral suit choice!
Shoes: While I typically would rather try on shoes in person, others dont mind getting shoes online. Topman has so many choices ranging from loafers, trainers, sandals, slippers, boots, monk shoes, leather boots, or dress shoes.
Accessories: One of the best parts about an outfit is the accessories, and Topman has some really great choices from jewelry to bags. Some of my personal favorites include their suspenders (which who knew they're still around!), cross body-bags, bow-ties, pocket squares, and many great leather belts.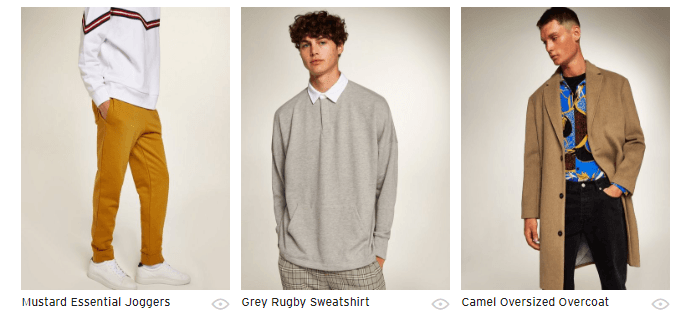 What Is The Commission Rate?
Lets change direction and now talk about the affiliate program's benefits to you including the commission rate. First off, you get the commission when you "refer" or direct website or social media visitors to their website. Once someone arrives on the Topman site from your affiliate links if they make a purchase, you'll get part of the cut of that sales.
While most affiliate programs don't offer a high percentage, it's important to learn the differences of each affiliate partner as some will be more worth it than others.
Becoming an affiliate partner of Topman gets you a flat 1% commission on any sale completed no matter how big or small the completed sale is. So that means for every $100 a customer spends, you get $1 of that. It's important to note that Topman offers a 10-day window for you to get credit for any sale completed by that customer you refer.

While Topman has really amazing clothing, I will honestly say that the commission rate of 1% is extremely low compared to other clothing lines which offer around a 5% average commission. I'll review some similar companies below so you can also compare their affiliate commissions.
Although Topman's commission may not be as high, it's important to keep your affiliates diversified but your focus should be on the highest paying affiliates for the best commission potential.
Alternative Affiliate Programs
While most of the time we tend to focus on one company affiliate program, it's extremely helpful to diversify your affiliates and have 2-3 different affiliates to increase your range of product choices on your site. Here are two alternative affiliate programs that you can also look into when thinking about working with Topman so you can diversify your affiliate group.
H&M Clothing: H&M has some of the best alternatives to Topman at a more affordable rate. While they may not have many of the more high-end designs and styles formal wear, they have great alternatives to the casual wear that you expect from Topman. Their affiliate program is managed by VigLink and offers around a 6% commision on sales made.
Express Clothing: The Express brand is known for it's formal dress shirts, blazers, and suits as well as their casual denim selection. Most of the modern male community looking to dress-up for their office setting heads to Express. Their affiliate program offers a 5% commission on sales made.
There are hundreds of other clothing affiliate programs to monetize your fashion blog that you can use so make sure to first pick what style of clothing you most want to portray on your site and then research each of the affiliate programs that relate to that one.
On top of clothing sites, you can easily pair shoe and watch company affiliate programs with Topman. While Topman has it's own selection of shoes and watches, these are two key areas that people are ok to blow large amounts of money on so your return might be really good in this area as well.

Website Ideas
If you're just getting started and need a few ideas on how you can use the Topman's affiliate program, here's a few different website ideas. Men's fashion as an industry is huge and fashion can mean something different to anyone. You can start a blog posting the latest men's fashion collections, or put out reviews on different trends, or maybe you want to highlight some of the lesser known brands. Let me break down each of these ideas below.
One of the most common men's fashion websites/blogs are those related to the latest trends. This means doing research and publishing content around whats hot, whats not, and what should people be focused on trying to get. This will include publishing outfit ideas for all of those clothing lines weekly/daily to attract your followers to know what they should wear.
One of the largest growing industry in men's fashion are the little guys and people are going crazy over those smaller boutique type fashion startups. Whether it's personalized hand-made leather shoes, bags made from old jeans, unique designed polo shirts that nobody else has, and so much more. These are the creative people who are coming up with the next big trend. Find them and give them your review and call out – it's both good for your traffic and that brand will gladly become a partner of yours in short time.
They may not run affiliate programs you can join, but you can still make money from display ads, or even help them through the process of joining an affiliate network so you can help them make more sales. You can also negotiate sponsored posts, or other one-off deals. You'll need some traffic and clout to prove your worth though!

Can You Make Money With The Topman Affiliate Program?
Every affiliate program has great potential as long as you have ambition to work hard and create amazing content for your readers. Consistency is always the key to success in the digital age – your viewers want to see more!
Before you start earning money you have to learn the tools available in the Topman affiliate program. To get signed up with their affiliate program you'll need to sign up with Rakuten Marketing who is a 3rd party affiliate manager that Topman uses. To sign up go to: https://rakutenmarketing.com/affiliate.
Once signed up simply search for Topman in the merchants search bar and sign up. Topman will manually approve you as long as your site is appropriate and related to clothing.
To begin using the affiliate tools, click on the "Link Types" button as seen in the screenshot below.

From here you'll see a list of all the different types of affiliate links that you can use. Affiliate links are either graphics, text, or interactive boxes that can be published on our website or social media account. Each of these have your unique affiliate ID embedded into them so if a customer clicks on them, you will receive credit for any sales achieved.
Here are the 3 different types of links that Topman has available for you:
Text/Email: The text/email links are those which bring you to the main areas of Topman's website like the home page, or the Men's shoes page, or Men's jeans page. You can use these on your site when you're discussing Topman in general terms.
Product Links: When you start publishing content which lays out specific outfits and styles, linking to those product directly is often the easiest way to achieve a sale. Topman has links to almost 3,000 of their products from their website. Typically you will hyperlink the text when you're writing about it, or you can embed the product link in the image as well.
Banners/Images: We've all scrolled through websites and seen those flashy banners, well this is how it's done. You can use one of Topman's designer banners to publish throughout your website whether that be in the header, through the body of the content, sidebar, or footer to attract attention to Topman's site and sales.
The use of these affiliate links/images is up to you, but be cautious not to overdo it with too much. An even balance of good content with a few affiliate links here and there is better.
Pros/Cons of Working With Topman
By now you're trying to decide if you should sign up for the Topman affiliate program or not. So let me break down everything we've discussed in a bit of pros and cons to help you in that decision.
Pros:
UK clothing company thats a very well known and respected brand around the world.
High-quality clothing with the latest designs and trends.
Easy to use affiliate tool online through Rakuten Marketing.
Discounts for students and deals published through affiliate portal.
Cons:
Low affiliate commission of 1% on sales made.
High competition in clothing market online. High quality style and trend analysis is a must have skill to succeed.
Let me know whats your favorite clothing related affiliate program as well in the comments below!
The Internet's #1 Affiliate Training
It sounds like you're pretty familiar with the basics of how affiliate marketing works. Awesome! But is your website profitable yet? Are you stuck spending hours wondering why you aren't seeing results yet?
You aren't alone. Most newbie affiliate marketers are a little lost, jumping from one "how to" guide to the next, hoping to learn the secret sauce of how to make money with affiliate marketing
I was able to turn my basic niche blog into a six-figure earner in 18 months following the training from this company. They focus on building a sustainable business that will earn for years, not just a website that will "game" search engines for temporary rankings. That's why 8 years later my websites are still earning and still growing.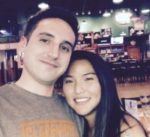 Nathaniell
What's up ladies and dudes! Great to finally meet you, and I hope you enjoyed this post. My name is Nathaniell and I'm the owner of One More Cup of Coffee. I started my first online business in 2010 promoting computer software and now I help newbies start their own businesses. Sign up for my #1 recommended training course and learn how to start your business for FREE!