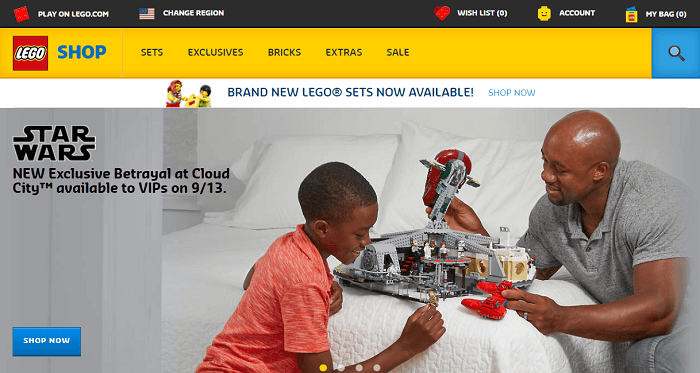 If there ever was an affiliate program that can bring out the inner kid inside all of us, there's none stronger than the Lego Affiliate program. Lego is one of the most nostalgic companies out there for adults, and one of the most exciting companies for kids to see. No matter if it's the famous Lego Harry Potter Castle, the Star Wars fighter jets, famous landmarks like the Taj Mahal, or even a Lego ferris wheel!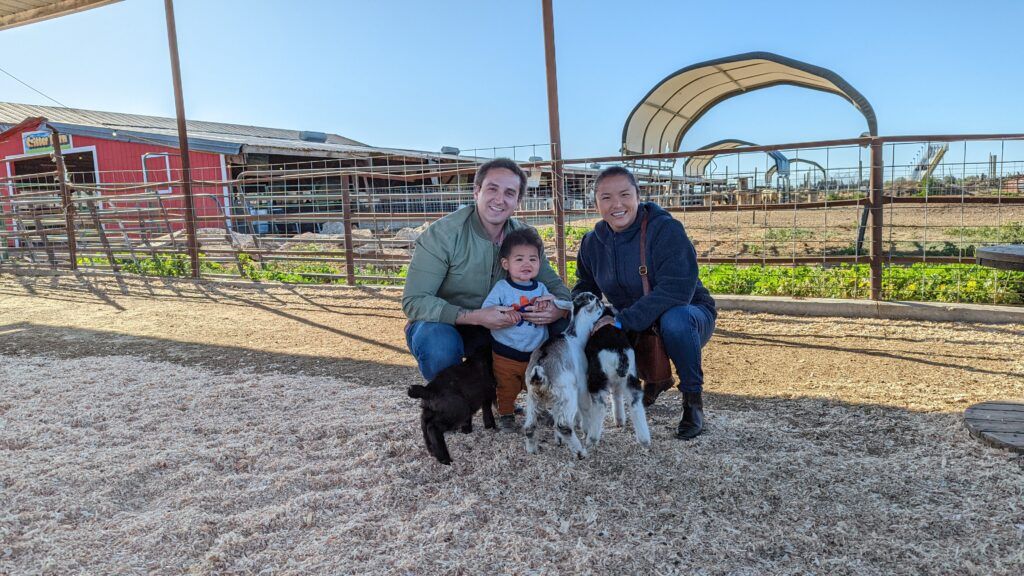 Are You Ready To Work Your Ass Off to Earn Your Lifestyle?
Are you tired of the daily grind? With a laptop and an internet connection I built a small website to generate income, and my life completely changed. Let me show you exactly how I've been doing it for more than 13 years.
We all know Lego for being famous for creating wonderful childhood memories and unleashing the inner creativity inside all of us. Legos not only is a fun activity for all children to take part in when growing up, but is also shown to improve young developing brains to be more successful problem solvers.
So when I got access to the Lego affiliate program, I had to give it a review and share it so more of you can get involved in it right away!
What is an affiliate program?
If you love Lego, but aren't familiar with affiliate programs i'll relate it to a traveling salesman. As they travel around and sell door to door they get a commission from the sales they make. With affiliate programs, it's so much easier because you can do it from the comfort of your own home and you dont have to try to actually sell anything. Simply utilize links to products/websites that have your unique affiliate partner ID embedded into it and if the customer makes any purchase, you get a cut.
Throughout this article i'll go through a bit of what Lego offers as a company, what the commission rate of their affiliate program is, what are Lego's affiliate competitors, and how you can make money from it.
What Type Of Products Are Featured?
Lego as a company has both kept the traditional Lego feel that we know and love for the past decades, but they've also kept up with the current trends.
Lego as a company has small interlocking hard plastic pieces that come in all different shapes and sizes that allow you to build all sorts of creations. I gave some examples earlier, but you can create many different types of miniature buildings, vehicles, landmarks, animals, and people from Legos.
Their products have been, and still are, super popular with kids and families. It would be a perfect affiliate program to monetize your mom or dad blog.
While you can purchase Legos in random assorted pieces, typically Legos are purchased in a specific grouping to make some specific type of object. Here's a bit of an overview of the Legos offerings:
Architecture and City
DC Comics and Heroes
Disney / Harry Potter
Ghostbusters / Jurrasic World
Star Wars / Batman
Minecraft / Powerpuff Girls
Marvel / Lego Ninjago

Beyond some of the above specific sets, they also offer box sets that have an assortment of many different random pieces. They also offer a replacement part ordering for those hard to find pieces that help make your set complete (for those little kids who lose the tiny little pieces.
What Is The Commission Rate?
When you join an affiliate program, one of the most important factors is the commission rate. Some companies offer incredibly great commissions and some offer ungodly low commissions. It's important to know the commission ahead of signing up so you can make an decision if it will be worth your time to invest time and effort into the company.
When working with the Lego affiliate program, you'll get 3% of the total sale in commission. That means that anytime someone goes to Lego's site after using the specific affiliate links from you, if it leads to them ordering that set of Legos or any other products from Lego's site, you'll get the commission from it!

It's also really important to understand that you not only get the commission on a sale from that day but you get commission from that person on any sales they make for the next 90 days after they click on your affiliate link.
Overall the toy affiliates I've found have averaged in commissions from 2-4% so Lego falls right into the right range for competitors affiliate commission percentage.
Alternative Affiliate Programs
While Lego is an amazing company to work with, there are tons of toy companies out there. Below are some of the top toy companies on the market to look at as alternative companies with great affiliate programs.
Mattel: One of the largest companies in the world for toy makers well known for toys like Barbie, Matchbox, and many more, they have a competitive affiliate program offering great toys and a decent affiliate commission between 3-4%.
Toys R Us: I want to talk about Toys R Us, but they are sadly out of business. I've added them here just to remember the end of an icon in the toy industry 🙂
Little Passports: This affiliate program is an incredible company that creates products designed to inspire children to learn about the world with a monthly subscription. Their affiliate program offers you 6% commission on any item purchased from their site.
Walmart: While you wouldn't at first think this is a toy company worthwhile to mention, the Walmart toy section not only has great prices, good deals, but it also has a very large selection of different toys for all ages and demographics. Their affiliate program commission depends on each product category but for Toys it's at 4% which is great!
While Lego is a great company, when you're looking to get into the toy niche you should definitely diversify and think about these other companies and how you can use them all together.

Website Ideas
Deciding on affiliate programs is really difficult, but the key is coming up with the right concept that both is trendy in nature and you also feel passionate about. If you're thinking of getting into the Lego affiliate program, then I have a few different ideas to get you started with for your niche website. If you're starting a blog two great ideas which come top of mind are movie trends and childhood nostalgia.
Toy trends is one of the easiest ways to get high amounts of traffic in short spurts. While you may not see each article continue to trend over time, you have the potential to make really easy high traffic content. To do this, sign up with a few different toy affiliate programs because you need to have a diverse range of toys that may overlap in topics. As new movies, shows, and trends happen across the world they always follow with great toys as well.
Review all of the toys that are released on a specific topic, for example a new Star Wars movie is released. Gather all of the Star Wars toys and discuss it in your blog posts. For awesome traffic you can name it something like "Top 10 2018 Star Wars Toys".
Another great topic that can keep people reliving their childhood is old toys that were re-made. This is happening not only in Legos but in all types of toys. While these may not be fast-high traffic articles, they will continually gain traffic month over month making it a great long-term area to blog in. Age-old toys like Light Bright, Sea Monkeys, Play-Doh, Gumby, Wooly-Willy, Trolls, and so many more! Seeing the pictures of these will bring back instant memories to anyone who's not a kid.
Both of these does require diversity and while you should definitely consider signing up with Lego and other toy manufacturers, Amazon is also a really great choice for those hard-to-find items.
Legos also fit into "dad blogs", YouTube toy channels, or anything related to teaching children critical thinking.
Can You Make Money With The Lego Affiliate Program?
Yes you can! Most kids love Legos and most parents grew up surrounded by Legos which is why you can find them in almost every household with kids. You cant say that about most toys, but you can about Legos!
If you've decided by this part that you're definitely on board to use the Lego affiliate program, then you can sign up using the Rakuten Marketing at: https://rakutenmarketing.com/. Lego utilizes the Rakuten system to manage and operate their affiliate program. Once you're signed up with Rakuten you can search for Lego in the advertisers search box and request to join.
As soon as Lego approves your application, you're ready to start earning money! To start using the Lego affiliate tools, search for Lego in the Advertisers search bar and you'll be taken to the overview of Lego's affiliate program as seen in the photo above. From there click on the "Links" drop-down on the left and you'll be taken to all of the affiliate tools.

Here's an overview of the affiliate tools and what their uses are:
Text/Email: These are standard hyperlinks which lead to different areas of Lego's website like the home page, or the collections, etc. You can use these when creating graphics, banners, or when hyperlinking text to take users to Lego's website.
Product Links: If you're showcasing or discussing a specific product that Lego has, utilizing the product links is the best way to get a visitor directly to the product in question so they can check it out and purchase it.
Each of these links above have your unique Logo affiliate partner ID embedded into them so if someone clicks them and makes a purchase, you'll receive credit for it.
Pros/Cons of Working With Lego
Finding the perfect affiliate program is a chore, but through reviews and other user's experiences you can learn which one is earning you money. At the end of the day, everything has potential to earn from, you just need to know how to market it properly.
Here's a quick run down of the pros and cons of the Lego Affiliate Program to help you in that decision.
Pros:
Decent commission of 3% of all sales achieved within 90 days.
Globally well known toy brand thats trusted and highly purchased.
Highly purchased children toys year after year.
Brand continually adjusts to current trends and new releases.
Cons:
Target audience is young kids which is difficult to market online to.
Small product listing and limited to only Legos. You will need to diversify with other affiliate programs to be highly profitable.
There aren't too many toy related affiliate programs that can compete with Lego, so if you have an awesome one that's been earning you big time, let me know in the comments below!
The Internet's #1 Affiliate Training
It sounds like you're pretty familiar with the basics of how affiliate marketing works. Awesome! But is your website profitable yet? Are you stuck spending hours wondering why you aren't seeing results yet?
You aren't alone. Most newbie affiliate marketers are a little lost, jumping from one "how to" guide to the next, hoping to learn the secret sauce of how to make money with affiliate marketing
I was able to turn my basic niche blog into a six-figure earner in 18 months following the training from this company. They focus on building a sustainable business that will earn for years, not just a website that will "game" search engines for temporary rankings. That's why 8 years later my websites are still earning and still growing.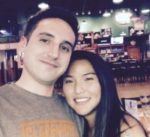 Nathaniell
What's up ladies and dudes! Great to finally meet you, and I hope you enjoyed this post. My name is Nathaniell and I'm the owner of One More Cup of Coffee. I started my first online business in 2010 promoting computer software and now I help newbies start their own businesses. Sign up for my #1 recommended training course and learn how to start your business for FREE!