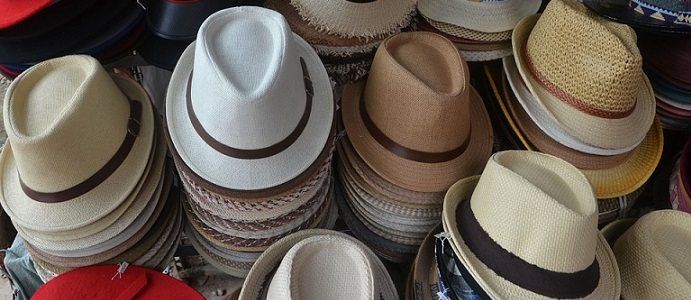 Affiliate Programs, Keyword Lists, and Niche Research for Fashion
The fashion niche is extremely huge and the possibilities for carving out a slice of the big money pie is just as big. Fashion is so diverse, and these days I am sure you would be surprised at just what is considered fashion. Basically everything you wear, even underwear, jewelry and sunglasses are fashion items.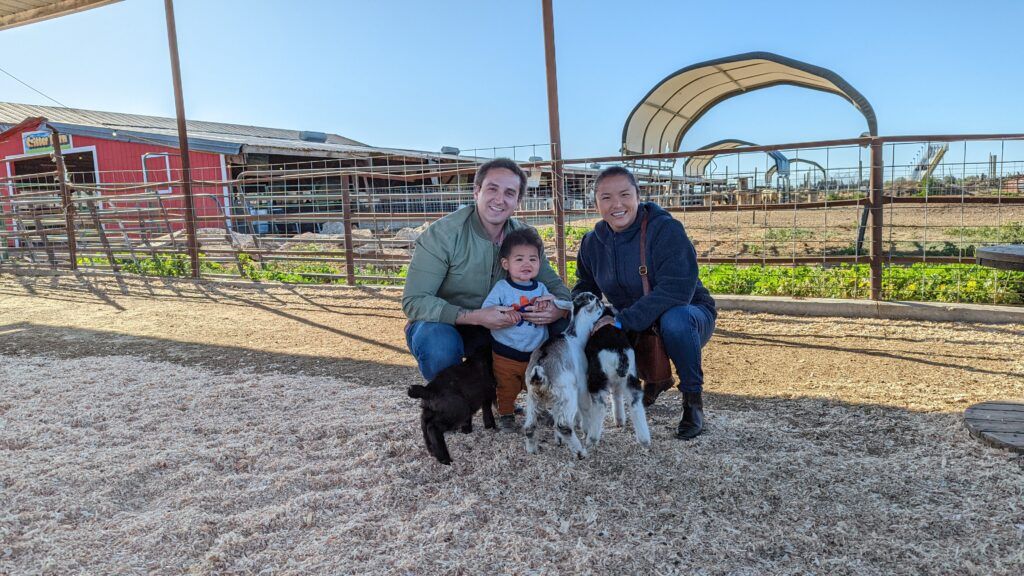 Are You Ready To Work Your Ass Off to Earn Your Lifestyle?
Are you tired of the daily grind? With a laptop and an internet connection I built a small website to generate income, and my life completely changed. Let me show you exactly how I've been doing it for more than 13 years.
It's getting easier and easier to start up small companies then sell stuff online, so there are way more 'boutiques' of unique items to find online that you can use to monetize your site.
Finding high traffic and low competition keywords should not be a problem. The only problem I see for this niche is choosing a more targeted audience that you can relate to. Too many people, in my experience, want to promote "budget fashion" since that's what they like. They shop at target and other low/mid-range big-box stores, but that's just not going to cut it!
You need to find an audience. You need to find a type of person to talk to, and help them with their fashion choices.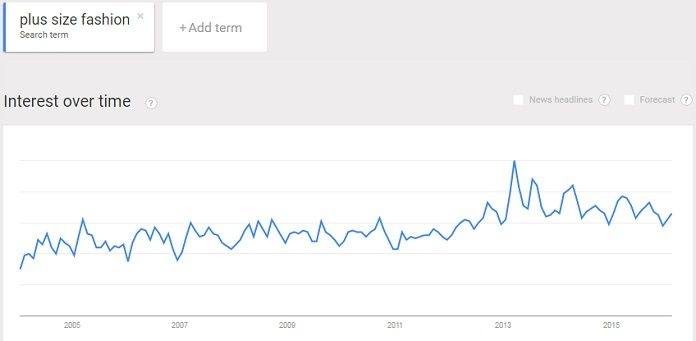 With the weight epidemic in the US, I would have thought this would be a sure choice. If you can relate to this topic, go for it! However, it's just not something that I can say is a very exciting opportunity to jump into.
Even choosing a popular clothing line that is worn by famous people like First Lady Michelle Obama or model/actress Kendall Jenner, isn't always a sure bet for a growing fashion trend.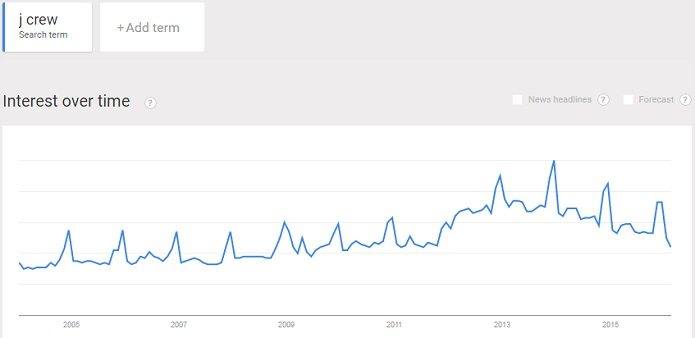 But when you dig down deeper into fashion accessories, trending items of interest are there to be tapped into if you can just look past the basics of clothing like tops and bottoms. One popular trend that took off in 2012 and is still trending high is that of Hermès belts with their iconic H buckle and reversible all leather belt construction.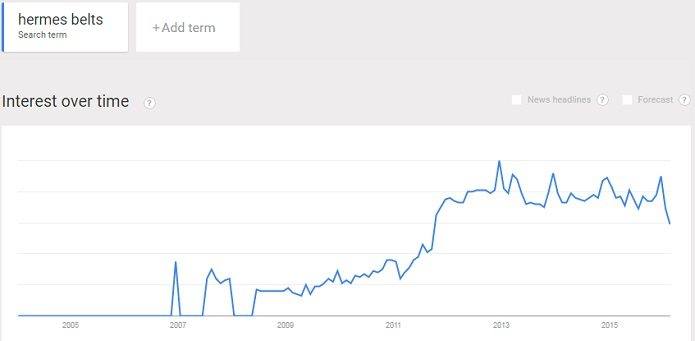 Then there are those times when a certain fashion manufacturer can put their name on a very common clothing accessory and make it a steadily growing trend for the past six years. No I am not talking about Nike, it is the clothing company Under Armour whose hats are on a steady rise in interest. UA has started to become very popular, at least in my circle of friends.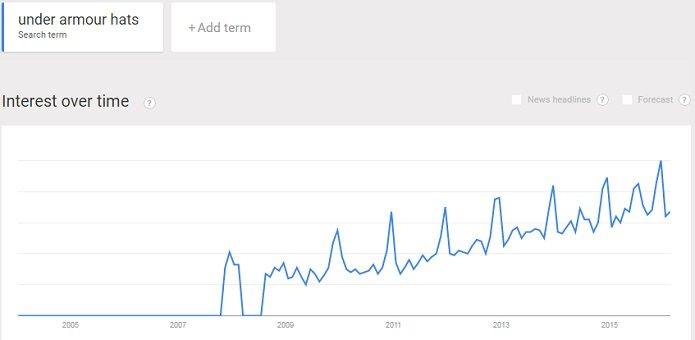 But another area of fashion that shouldn't be overlooked is that of ethnic and religious origins. One specific area that has been on a steady climb in the more open and free climate in western countries is that of the hijab. Fashion supporting religion and religious beliefs has been around thousands of years.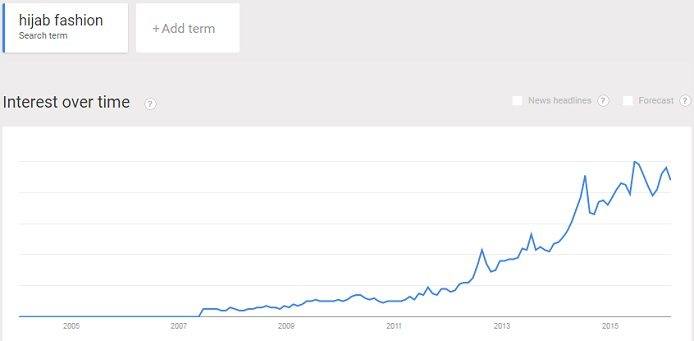 With so many options available to you in this very diverse and broad niche it can be very easy to not narrow down your niche to a more focused sub niche. Though I gave you a few examples above with the trending graphs, let me touch on some more.
Big and tall pants for men
Wedding dresses and gowns
Online fashion games for girls
Leather handbags for women
Sunglasses
Basketball shoes (big opportunity here!)
Scarf and glove sets
Ski and snowboarding boots
Silk ties
Lingerie and/or sleepwear
Swimwear for women or men
Smart watches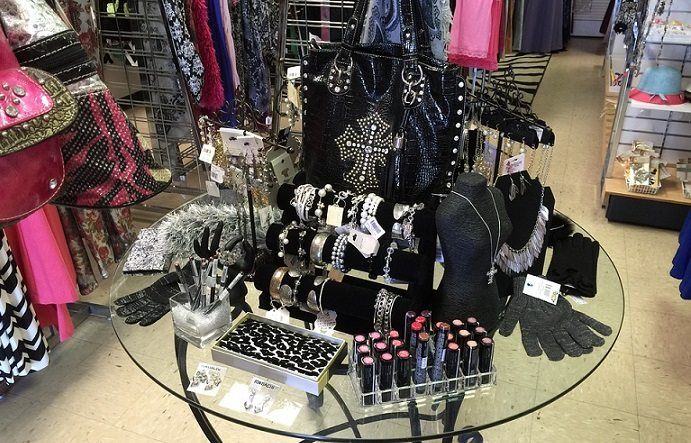 Top 3 Affiliate Programs
My Thoughts
In doing my research in the fashion niche I found so many affiliate programs offering many of the same items of clothing and accessories. So what I did, especially with my top three selections, was to choose programs that had a unique quality to themselves in addition to above average commissions and referral cookies.
As I normally do I also looked at their websites to see just how easy it is to navigate and most importantly, how easy it is to find affiliate program information. Knowing that practically any store or retail outlet that sells clothing, shoes, accessories and jewelry are dealing with the fashion niche, I tried to choose the remaining seven programs based on what they offered.
But I just want to say that I am very impressed with my number one selection below. Their unique approach to their affiliate marketing program has even made me want to get involved in the fashion niche, and my personal kind of fashion style is jeans and a t-shirt or a hoodie when it gets cooler. Regular and casual is my speed, but with this first program, I am looking to join.
Cityblis
Comments: Cityblis is my number 1 selection because of the uniqueness of their affiliate program and the different ways to earn a commission with them. How are they different? Well for one thing, you can earn a commission from them without even having a website, which is practically unheard of in online affiliate marketing.
For example, you can share any picture, video, or review on the Cityblis website on social media, Pinterest and Instagram would be perfect destinations, and when someone clicks on them and goes on to buy, you earn a commission. Of course if you have a website writing reviews about certain fashions as well as placing banners in your side bar areas, can also earn you money.
Cityblis is highly unique in that it is more than an online outlet of various designer fashions for men and women, it pays you based on what the designer has agreed to Cityblis to pay affiliates who drive traffic to their brand. If someone you refer goes on to buy a $300 pair of boots, the designer could get 80% and you get 20%. With a broad commission range, 30-day cookie, and unique program, I am really liking Cityblis.
DAWGS
Signup URL:
Focus: Is a high-quality and value-priced footwear, athletics, boots, sandals, flats, flip flops, slippers, clogs, apparel for women, men & kids
Commissions: 20% Sales & 10% Referrals
Comments: The DAWGS Brand is a rapidly growing manufacturer and distributor specializing in high-quality and value-priced footwear. Their strengths include the ability to design, manufacture and deliver EVA-based footwear that has mass market appeal. Their brand of footwear and the DAWGS label quickly became a leader in the shoe industry's evolution towards new comfort.
With approximately 80 stores in 35 states all across the country, they have grown to more than just recognized footwear in the casual fashion market. DAWGS now sells other apparel too such as athletic wear, casual tops and bottoms for men and women. They are my number 2 selection for their above average commission, 60-day cookie, and easy to navigate visually pleasing website.
OWNONLY
Signup URL: ownonly.com
Focus: Two-piece & three-piece suits, blazers, shirts, coats, pants, vests, shoes, jeans, accessories for men
Commissions: 15% on products & 10% on sales of referrals
Comments: OWNONLY is an online custom tailored menswear retailer. Their goal is to give each of their male customer the access to a wide variety of modern men's clothing, while also providing the service of having each piece tailored individually to them at the lowest price possible from their team of experienced designers and tailors.
Though one might think this service is only available to walk-in traffic, OWNONLY provides this to their website customers, which places them ahead of their competitors. Their website if full of information and their customer service is world-wide with offices in the U.S., the Netherlands, Russia, Japan, and China. Because of this online innovation and their 90-day cookie they are my number 3 choice.
Other Affiliate Programs
Forzieri
8%
Clothing, shoes, bags, jewelry, accessories, travel & business for men and women
Jewel Toned
shopjeweltoned.com
10%
Intimate garments for women of all shapes and sizes
Figleaves
8%
Lingerie, swimwear, nightwear, erotique for women and briefs, boxers, sleepwear for men
SHOEBACCA.com
6% to 11%
Shoes, boots, sandals, slippers, athletic, clogs, loafers, for adults and kids
Pink Queen
18% to 22%
Daily wears, dress, leggings, sexy costumes, tops, bottoms, evening dresses, swimwear, lingerie, accessories
Wool and the Gang
10%
shirts, jackets, skirts, shorts, vests, scarves, jumpers, capes, bags, snoods, hats, accessories and more for women and men
REVOLVE
5%
Clothing, shoes, bags, & accessories for men and women
Fashion Keywords Breakdown
10 Low Competition Keywords (Searches/QSR)
petite plus size clothing for women – 285/14
fubu online store – 160/16
michael kors rose gold watches for women – 136/19
fashion bug maternity clothes 138/27
our fall fashion must haves – 3000/32
fashion nova coupon code – 394/35
best online fashion shops – 152/49
ralph lauren factory store online – 1192/86
j crew gift card – 430/90
max mara handbags – 245/92
What's QSR
10 High Traffic Keywords (Searches/QSR)
michael kors outlet – 58749/222
plus size fashion – 42830/231
fashion nova – 41950/204
victoria secret fashion show – 34957/163
big and tall clothing for men – 10268/219
fashion police – 9676/222
women fashion jewelry – 9673/201
business casual for men – 8195/202
polo ralph lauren outlet online – 7510/133
fashion games for girls – 5582/187
Why Is This Different From Google's Number?
Though Google's Keyword Tool has improved in recent years, it still gives inflated (inaccurate) traffic numbers. The keyword tool I use takes data from a variety of search engines, not just Google. Remember that Bing + Yahoo own 30% of the search market.
Other Great Keywords (high traffic, low competition)
spring fashion trends 2016
men business casual fashion
vintage bulova accutron watches
mens dress suits
fashion for girls
what is sustainable fashion
calvin klein for women
plus size clothing for women
fashion accessories for men
male fashion models
ann taylor factory store
louis vuitton clothing
fashion nova clothing
stylish maternity clothes
authentic louis vuitton handbags
celebrity fashion trends
fashion show mall las vegas
plus size fashion clothing
dress up games for girls who love fashion
best online fashion shopping sites
fashion for petite women
business clothing for women
j crew bridal
plus size sleepwear
fashion dress up games
wholesale fashion shoes
calvin klein boxers
business attire for women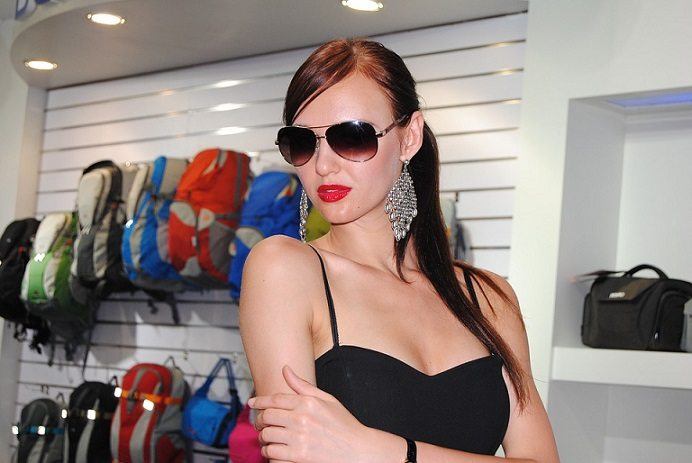 Affiliate Marketing Action Plan For Fashion
OK, so how would I start a website about fashion? Well there are a couple of approaches you can take. First if you like any kind of fashion, select a specific aspect such as fitted baseball caps, dress suits for boys, or even casual/dress watches. Look for anything you wear that you really like or even would like to wear.
Another approach can be to do a simple search in Google and look for the current hottest fashion craze and select a particular sub niche within that category that looks like it is something you would like to investigate and promote or maybe it is something you enjoy yourself. Look what happened when I started to type the word "fashion" into Google.

After typing just three letters, Google Instant provided me with "fashion nova" and as a top selection too! So I knew it must be a pretty big search term so I clicked on it and found a chain of stores in Southern California that cater to the trendiest fashion for women who want to be a "Nova Star" and stand out with their hip style. They also ship world-wide through their website.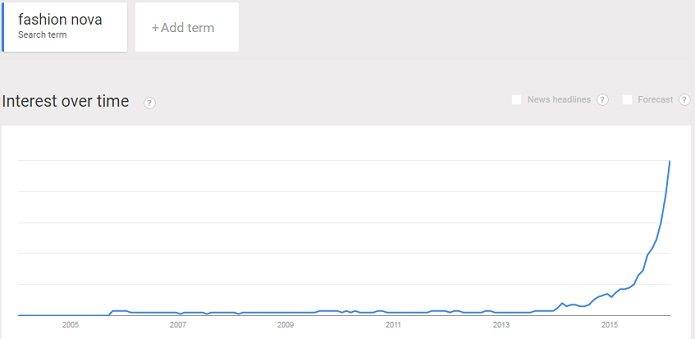 As you can see above, 2016 is the year of Fashion Nova. When you look at their website it was obvious to me that a majority of their customers would be models, actresses and young women everywhere that wants to wear what the stylish women in entertainment are wearing. After all, many fashion trends are started and fueled by what someone famous was wearing on TV.
Though they don't have an affiliate program, I might try to find similar items online that did allow me to affiliate. This is just an idea to get you started though.
Personally, I'd choose something that I was personally interested, like mens fashion. That's not specific enough though! So I would go with something like "mid-range style for men 25-40". Basically, something like you'd see on the fashion channel Alpha M. Still, it's kind of hard to define that audience.
A much easier website idea for a beginner would be something like mens dress shoes. These are really fun to research, and I personally know that wearing a slick pair of shoes or boots can make you feel really good about yourself. There's plenty of history, tips, and other topics to talk about, and an endless number of ways to make money promoting styles of shoes, matching accessories, and other mens fashion things when you have the time.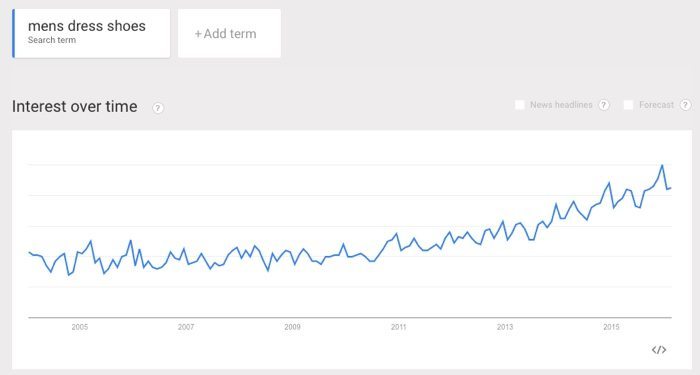 Here's a picture of a pair of chukka boots I bought from Thursday Boots recently. They cost me just $199, which, in the world of mens boots, is a great deal. As a buyer, getting a $500 pair of shoes hurts. As an affiliate, just imagine those commissions!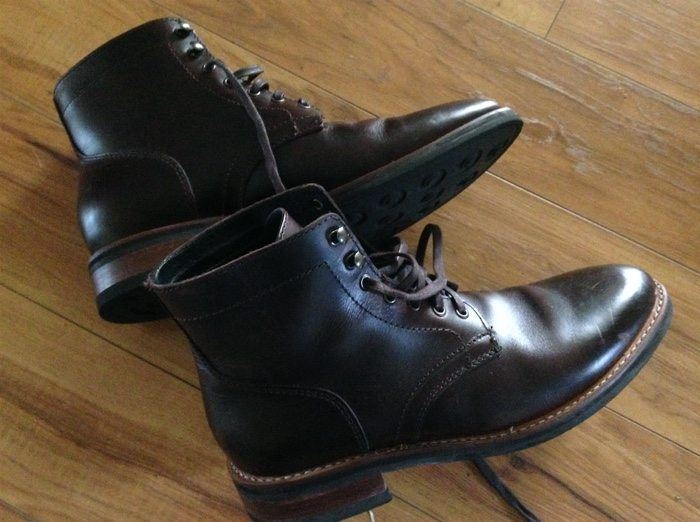 Those are wonderful boots btw, and I highly recommend the company. You could even do an awesome site just on boots IMO. There are work boots, dress boots, hiking boots, cowboy boots, and more you could talk about.
Need Extra Help?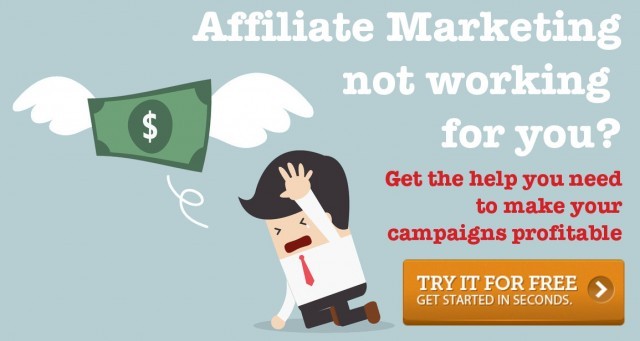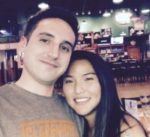 Nathaniell
What's up ladies and dudes! Great to finally meet you, and I hope you enjoyed this post. My name is Nathaniell and I'm the owner of One More Cup of Coffee. I started my first online business in 2010 promoting computer software and now I help newbies start their own businesses. Sign up for my #1 recommended training course and learn how to start your business for FREE!