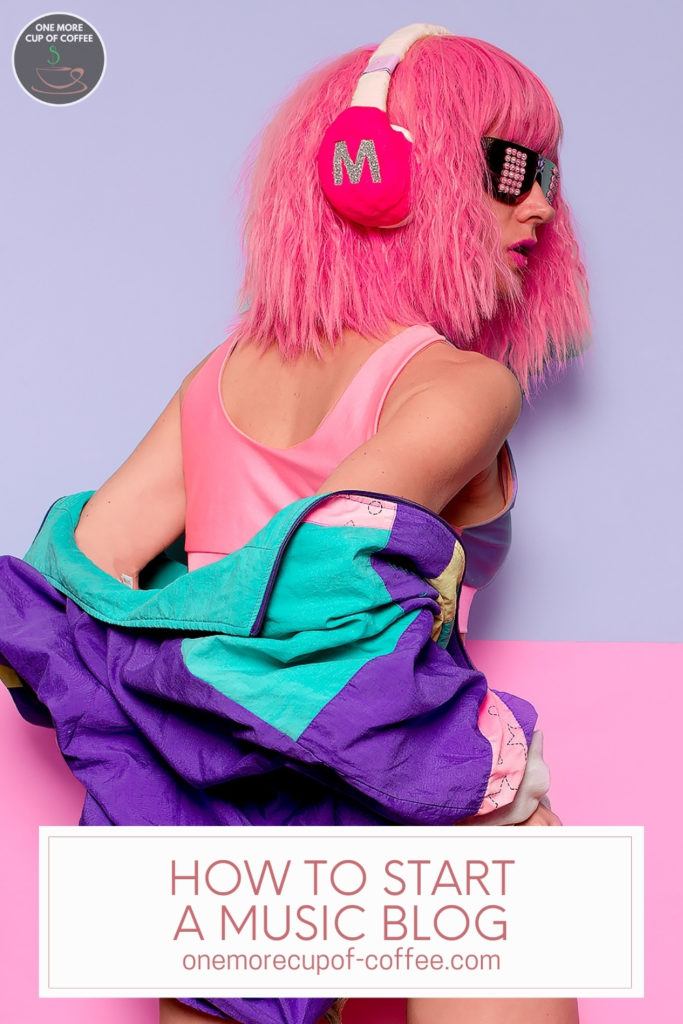 If you have an ear for good music and are a talented wordsmith, why not combine the two to start a music blog? Music is its own extraordinary language. And music aficionados, while they enjoy listening to music, they also love reading about it. That's where a music blogger steps in.
With so much information about music out there – from rising artists, theory, and the latest news – comes a huge opportunity for bloggers. Just like other blogging industries, people want to soak up the music world as much as they can. As a music blogger, you can help people filter through the good, bad, and even the ugly to deliver quality written content about music. Whether you choose to blog about your favorite instruments, local artists, or song lyrics, you can do that. A music blog can be as varied and dynamic as the music itself.
Plus, where there is interest, there is also money. So don't think that you'll be a starving artist trying to make it on the street as a blogger. Music blogging can earn you a living just like any other blogging industry. Of course, not every music blog will rise to stardom or be a record-breaking hit. But if you're patient, consistent, and dedicated enough to starting and growing a music blog, you can most definitely find a way to monetize it and earn a living from your passion for blogging and music.
In this article on how to start a music blog, you'll learn how to create a music blog and then how to promote and grow it crescendo-style.
How To Start A Profitable Music Blog Business
Pick A Brand & Domain Name For Your Music Blog
How you want to be identified as a music blogger is similar to being a musician. What goal, style, and personality do you have? When starting a music blog, you need to pick a brand and domain name that will grow with you. It's important to choose something unique, identifiable, and simple. Something that won't go out of date, like a good 'ole Beatle's tune.
There are tons of music blog name ideas to choose from, but you want something memorable. You can use the genre of music or instrument for inspiration, or find a snazzy name by combining initial rhymes together (i.e. "Bust A Beat"). Better yet, draw upon what it is that you hope to accomplish with your music website. That way, your domain and brand name will align with the vision and overall goal of your blog. By doing so, you'll be able to solidify a brand name and blog style that has consistency and purpose.
One of the best ways to do this is to consider your music niche. A big mistake of many music bloggers is trying to appeal to a large audience. But rather than performing for 10,000 at a huge concert venue, try to consider your audience as the two dozen people inside a local indie bar on a side alley in a busy city. That's a niche. When you cater to too large of a group, you attract no one. Instead, pick a niche in the music industry that you can easily write about. Choosing something that interests you personally will set you up for success. Like in music, landing a big gig is often the result of having performed 1,000 small gigs.
A great example of a music blog niche is The Crafty Musician run by singer and songwriter Anitra Jay. She started her music blog to share tips and advice for fellow indie artists on how to self-promote, develop, and establish a fanbase. Anitra shares her personal experience as a musician as well as helps others find their groove and do the same.
Build The Blog
A vital step for any blog is the actual building process. Your music blog needs to have these three pillars to start:
Domain
Hosting
CMS (Website Builder)
Although not an absolute requirement, your domain should reflect your brand name. It should look something like this mymusicblog.com. Domains can be bought through a third-party service (i.e. GoDaddy), or through your hosting provider.
Hosting providers are who will store your music website files and data. They are an essential part of building a blog. There are dozens of hosting options to choose from, but to set yourself up for success you should consider either Bluehost or Kinsta based on your budget. Bluehost is a low-cost hosting provider for WordPress.org websites. They offer shared server plans for a cheap monthly fee. While this is good for beginners starting out, it's not ideal for growing as a professional blogger.
That's where Kinsta, a managed WordPress hosting provider, comes in. In contrast with Bluehost, Kinsta offers premium monthly rates (starting at $30/month) but the service and results make it worthwhile. The biggest difference you'll see is that your site will load much quicker with Kinsta than with Bluehost. If you want to please the Google gods, you should optimize your music blog for site speed from the start.
If your goal is to start an affiliate blog in the music niche, you should consider every optimization opportunity as much as possible, even if it's minor.
As for the website builder, there's nothing that currently rivals WordPress.org for blogs. It's hands-down the best when it comes to customization, growth, and monetization. I explain more in detail why WordPress is the best affiliate blog builder on the market in the below video:
How To Grow Your Music Blog
Every musician (or blogger) will tell you it takes some time to step into your style. But once you do, and once you know which strategies work and which don't, growth becomes attainable. Growing a music blog is like any other blog. That is, you'll need to learn the ins-and-outs of SEO, keyword research, and how to put it all together to create a compelling piece of content.
There are a few ways to grow a music blog. The first way is to do keyword research to get free traffic from search engines for sustainable long-term growth year after year. This method will require patience and fine-tuning your articles over time to make them rank better, and faster, in SERPS. Writing and publishing consistently is the only way to really grow a blog substantially. More content = more traffic.
The second way is to promote yourself across social networks and spread the word about your brand. No blog, or music blog for that matter, should go without a social presence. Especially music blogs, which rely upon constant news updates, visuals, and audio, need to be present on popular platforms that match the criteria. YouTube, TikTok, and Instagram are all great choices for music blogs.
If you are a songwriter or musician, TikTok is specifically one of the best platforms for going viral at the moment, although that may change in the future. But for now, so many young (and older) artists are getting discovered (even landing record labels) simply by sharing vibey videos or short song covers. Plus, if you grow a loyal fanbase, you can even monetize TikTok by doing live videos. Instagram Reels is also great for growing a social following but doesn't have that virality factor as much as TikTok does.
No matter which social network you choose, just make sure to use it authentically and consistently. Any social views will translate to blog visits since all platforms have a link in bio option where you can refer to your music website.
How To Make Money From Your Music Blog
When it comes to making money with your music blog, you should realize first and foremost that, yes, it's really possible! And no, I'm not talking about making money by listening to music. When you have a blog, you can monetize it in three ways by:
Linking to music affiliate programs that earn you commissions.
Enabling ads on your music website and earning passive income from ad clicks.
Teaming up with brands and businesses in the music industry for sponsorships.
Affiliate Marketing
The music blogging industry already has tons of affiliate programs that you can link to in your articles. These programs cover all types of niches, so there's a high chance you'll find one that's right for your audience. When readers trust your insight or advice on a product (i.e. a review article for the best clarinet mouthpiece), then they can click through and purchase that product.
Each affiliate program will track the referral back to your music blog and will pay you according to their payout structure. Most programs pay in percentages (i.e. 4% per purchase) but can offer a whole $ amount per referral. Affiliate marketing isn't just for review articles, either. You can naturally insert an affiliate link here or there in any type of article whether it's an in-depth how-to guide or a top 10 listicle.
Display Ads
Putting ads on your site might feel counterintuitive, because who wants to read with ads everywhere? Well, readers are used to ads. And it's simply the best way to monetize a music blog once you're getting enough traffic each month.
My advice is to not put ads on your blog too early. Wait until you have a decent amount of unique visits per month. This is what ad management services are looking for. Once you join a network, they will do all the work for you. All you got to do is sit back and watch the money roll in each month! You can learn more about earnings and setting up ads in my Mediavine income report.
Sponsored Content
There's a lot of creative space for music blogs to earn from partnerships. Sponsorships won't come readily at first, but once you build up a name for yourself in the music blogging community, you will most likely get approached by businesses or even artists looking to promote themselves on your blog.
In exchange for accessing your readers, you can charge a fixed or flexible fee. Sometimes this might look like a 1x sponsored written post ("music review") or a series of social media posts about the band or artist. There is no current norm for what to charge for a music review. But as Jason Grishkoff's music blog story shows, there's room for creativity on how to leverage your traffic and get paid for it. The music industry is also unique because, depending on your music niche, you could also land sweet deals like VIP invitations to concerts or music events.
Why Music Blogging Is An Evergreen Business Opportunity
While physical sales of music are declining, the music industry globally is far from shrinking. According to this Variety article, music streaming revenue grew 22.9% while the music industry at large grew over 8% reaching $20.2 billion.
In short, music is only growing in popularity, which means more people are searching for the best music news, trends, albums, gear, and more. Blogging today is one of the best and most trusted ways to give people updated, helpful information. Music blogs are no different.
The demand for unique video and audio is apparent and will only continue to dominate people's hobbies and interests. Whether you are a music artist yourself or just enjoy writing about it, blogging is one of the best ways to establish an online presence, grow your own brand, and monetize to fund your musical talents.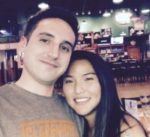 Nathaniell
What's up ladies and dudes! Great to finally meet you, and I hope you enjoyed this post. My name is Nathaniell and I'm the owner of One More Cup of Coffee. I started my first online business in 2010 promoting computer software and now I help newbies start their own businesses. Sign up for my #1 recommended training course and learn how to start your business for FREE!