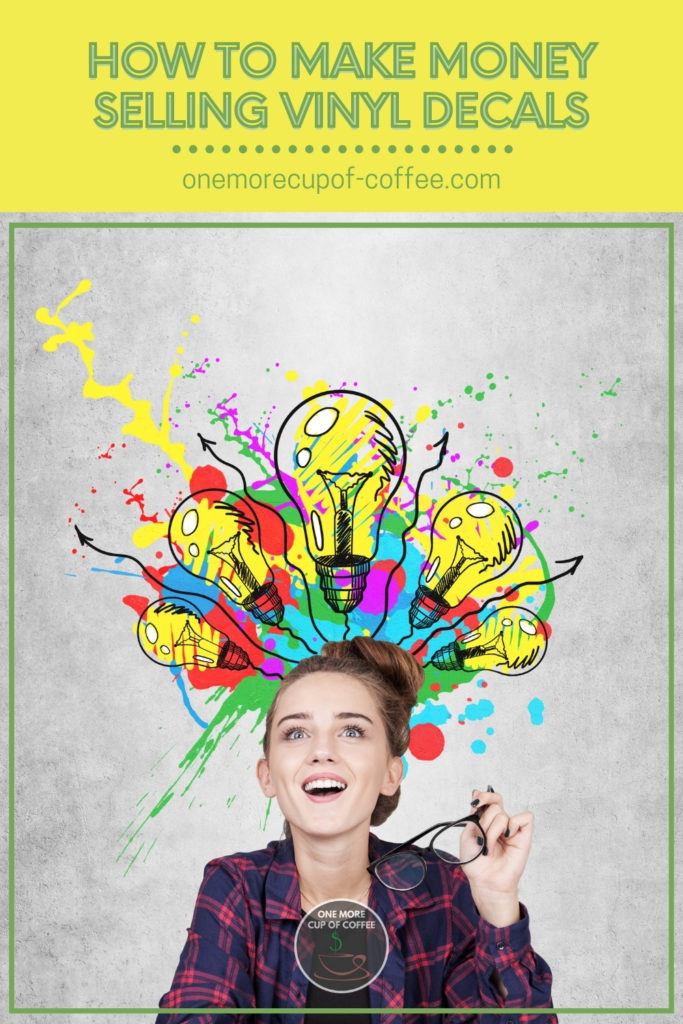 There is something about vinyl decals and stickers that people love. They just can't get enough! Whether it's a baby Yoda decal for your morning coffee mug or a cut-out of your pet stuck to your back shield window, decals come in many sizes, shapes, and forms to cater to people's diverse hobbies and interests. If you're someone who enjoys art, design, and craft-making, then you could potentially make money selling vinyl decals either online or in-person.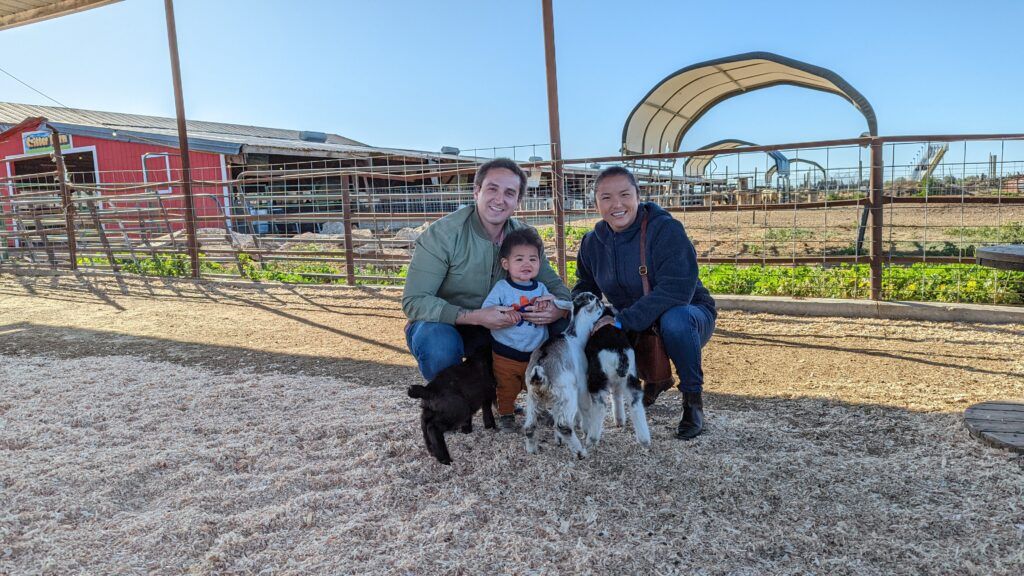 Are You Ready To Work Your Ass Off to Earn Your Lifestyle?
Are you tired of the daily grind? With a laptop and an internet connection I built a small website to generate income, and my life completely changed. Let me show you exactly how I've been doing it for more than 13 years.
Starting a home business selling vinyl decals can seem daunting at first. How will you make money? Who will you sell to? Will people want to buy your art? It's normal to worry. But luckily, there is little risk with starting a vinyl decal business from home. The upfront cost is minimal (at least in comparison to most start-ups) and the creation process is fairly straight-forward.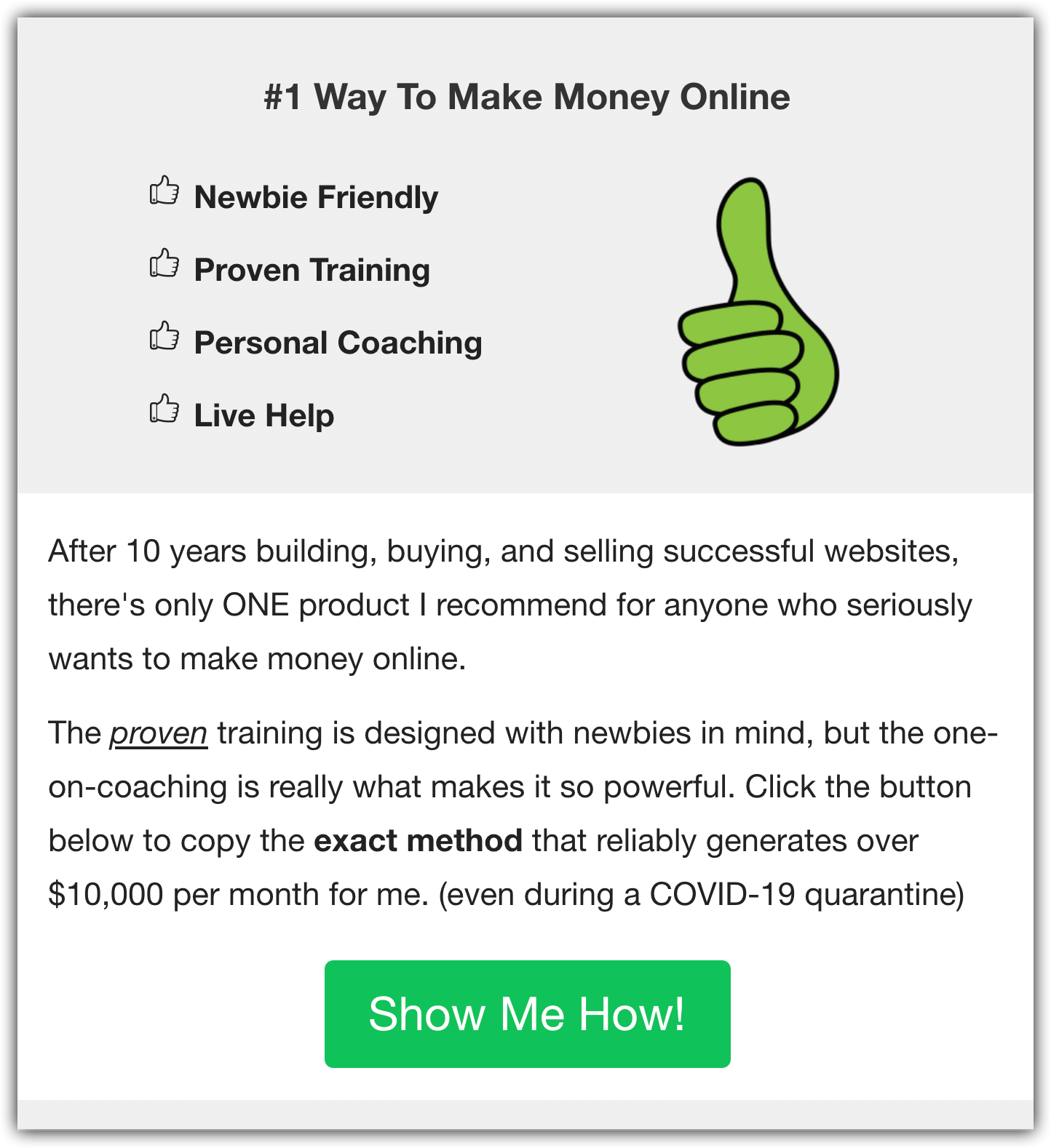 This guide details how to start a profitable business selling vinyl decals. In it, you'll learn what you need to get started, how to promote your decals, and how to turn a profit!
Here's how to make money selling vinyl decals and stickers.
How To Start A Business Selling Vinyl Decals
Getting started selling vinyl decals takes a few steps.
First, you'll need to map out a vision board for your business goals. On it should include your target audience, your overall mission and aim, your style and personality, and what brand name you want to sell under.
Second, you'll gather your tools to create the art, cut it out, and apply it to the sticker base.
Third, it's marketing time. Once your product is ready, all that's left is to promote it and start earning that money.
As for how much money you can make selling vinyl decals, that depends. It will only cost a few cents per decal to make, so your profit margin is fairly large. Even if your vinyl decal costs $1-2 to make and you sell it at $12, that's a $10+ profit per product. You can also sell larger vinyl decals, such as wall decals, that are larger and can be priced higher (i.e. $25).
Also, how much you make depends on how many vinyl decals you actually make. Then, of course, it depends on how much you promote yourself and make a sell. If you work hard though, it's definitely feasible to say you can earn at least $1,000-$3,000 per month just from selling vinyl decals after 6 months or so.
If you manage to create a name for yourself in the industry or happen to blow up your small business on TikTok, you could earn much more from just selling vinyl decals.
Whether you aim to do it to earn money part-time from home or to replace a full-time income, you can definitely scale a vinyl decal business to reliably earn you money.
Tools Needed To Make Vinyl Decals
The upfront costs of starting a vinyl decal business are usually less than or around $700-$1,000. Here are the basic tools you need to get started.
Laptop/Desktop Computer
Vinyl Cutter & Blades
Vinyl Rolls & Cutting Mat
Heat Press
Transfer/Application Tape
Packing/Shipping Supplies
Squeegee
Hobby Knife, Tweezers, Weeder, Scraper
When investing in your vinyl decal business, the vinyl cutter is what's going to cost you the most. So make it worth it. Beginners usually start out purchasing either the high-quality Silhouette Cameo 3 and the Cricut Explore Air 2 vinyl cutters. Both are available on Amazon in the $200-300 price range. Also, each vinyl cutter comes with its own vector and cut software. But you can also create artwork in programs like Canva or Adobe Illustrator for free.
Most, if not all, cutters will come with their own set-up guide and user's manual so you can get started making vinyl decals quickly. But that's not all you can make with a cutter!
Things You Can Make With Vinyl Decals
A vinyl cutter can be used to make all sorts of products. So if you start out selling vinyl decals, you could eventually broaden your products to include your art on any blank product. Think t-shirts, cups, hats, buttons, pins, badges, stickers, tumblers, pillows – even fun wine glasses customized for bridal parties or wedding engagements. There is no limit to your creativity when it comes to what you can make with vinyl designs.
Ways To Make Money Selling Vinyl Decals
Once you have your idea for your vinyl art, tools, and supplies, you should start seeking out which way to sell is best for you. There are a few ways to approach selling your designs. What works for someone else might not work for you.
Create An Online Shop
Starting a vinyl decal store online is one of the best ways to get your designs in front of customers. You also have a few options when it comes to selling online.
Marketplaces like Etsy or Amazon Handmade are great choices for beginners with little marketing experience because both of these platforms do most of the store-front work for you. If you have the budget, you could also go the route of opening your own personal shop, such as a Shopify store, but this means your products won't get seen by a large audience unless you rely heavily on ads and promotion via social media.
Many small business owners jump on the Shopify bandwagon without realizing how much work it takes to make the shop standalone successful. In this regard, opening up a store on a marketplace already known for selling such crafts is best. You will face more competition with already-existing stores with great reviews, but there's always room for one more! Especially if you have a unique style and designs that will catch new customers' attention.
Print-On-Demand
If you don't necessarily want to open up your own shop but you still want to make your vinyl decals available for purchase online, then consider selling via print-on-demand. Print on demand is a great alternative to online stores because you don't have to foot a monthly bill or micro-manage your orders. Instead, the print-on-demand services handle all the printing and shipping for you.
This way of making money with vinyl decals offers a more hands-off approach. You simply upload your designs to sell, then earn a commission whenever a user buys your design or a combination of your design + a blank product. In return, you receive a commission on the final sale price. If you are aiming to grow a profitable, long-term vinyl decal business, you might find this method limiting. If you're extremely successful with this route, you should consider opening up your own shop anyway because that means your designs are highly popular and sell well.
Sell Locally
An alternative way to make money selling vinyl decals is to sell locally to friends, family, and people in your community. This route requires less ad spend and social media presence, but with that often comes less reach. But oftentimes, selling locally results in the best conversion rates.
Word to mouth promotion is just as effective (or even more so) than online promotion. You can create flyers, hand out your business card, or volunteer to create a few designs for businesses in exchange for referrals. Don't forget your community gatherings either! Places of worship, town events, and associations are also great places to find potential buyers in your local vicinity.
Wholesale
If you live in a crafty town or city then reach out to a few of the brick-and-mortar shops where you could sell your vinyl designs. Small business owners are often willing to accept new products for a slice of the profit in exchange for the promotion of your product in their shop. You could also seek out wholesale options online if your art style matches a particular shop.
Craft Shows & Fundraisers
Craft fairs, fundraisers, school events… These too are places that you could get involved and promote your vinyl decal business. If a particular event needs printed tees or stickers, you could offer your services in bulk for a discount. Such opportunities are great ways to secure income again and again by forming long-lasting partnerships.
Renting out a booth at a craft fair or show is another great way to make money selling your vinyl designs. Most often, the end-of-day total sales exceed the investment of renting a table.
Even if you were to lose a few dollars, visibility is sometimes more important for growth than short-term sales.
Can You Really Make Money Selling Vinyl Decals?
Selling vinyl decals is definitely a lucrative small business idea for those looking to work from home or earn money as a side hustle. Once you get your supplies and set everything up, the creation process is fairly straight-forward and easy. Making good money is possible but it also depends on several factors such as business goals, pricing, and how you choose to sell. The hard part is to promote yourself and find the best sales channels suitable for you and your target customer.
Right now, many vinyl start-ups are seeing major success by sharing short and entertaining TikTok videos offering insight and behind the scenes of independent artists. If you aren't interested in the social or online opportunities to sell your vinyl decals, don't underestimate the power of selling locally in person.
Either way, vinyl decals are in constant high demand. There's also a lot of competition, so any and all creativity is encouraged when making new designs. If you enjoy crafts then you'll enjoy the process of creating and selling vinyl decals for money!
There are thousands of different side hustles you could do to earn some extra money on the side, and which one "clicks" for you depends on your personality and goals. However, there's one side hustle that makes an insane amount of money and works for anyone.
Starting an affiliate website is an incredible way to earn extra money because you can do it from your home on a laptop, and work on your business in the evenings and on weekends. The income potential is huge, and it's easy to scale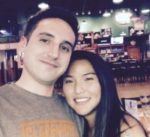 Nathaniell
What's up ladies and dudes! Great to finally meet you, and I hope you enjoyed this post. My name is Nathaniell and I'm the owner of One More Cup of Coffee. I started my first online business in 2010 promoting computer software and now I help newbies start their own businesses. Sign up for my #1 recommended training course and learn how to start your business for FREE!