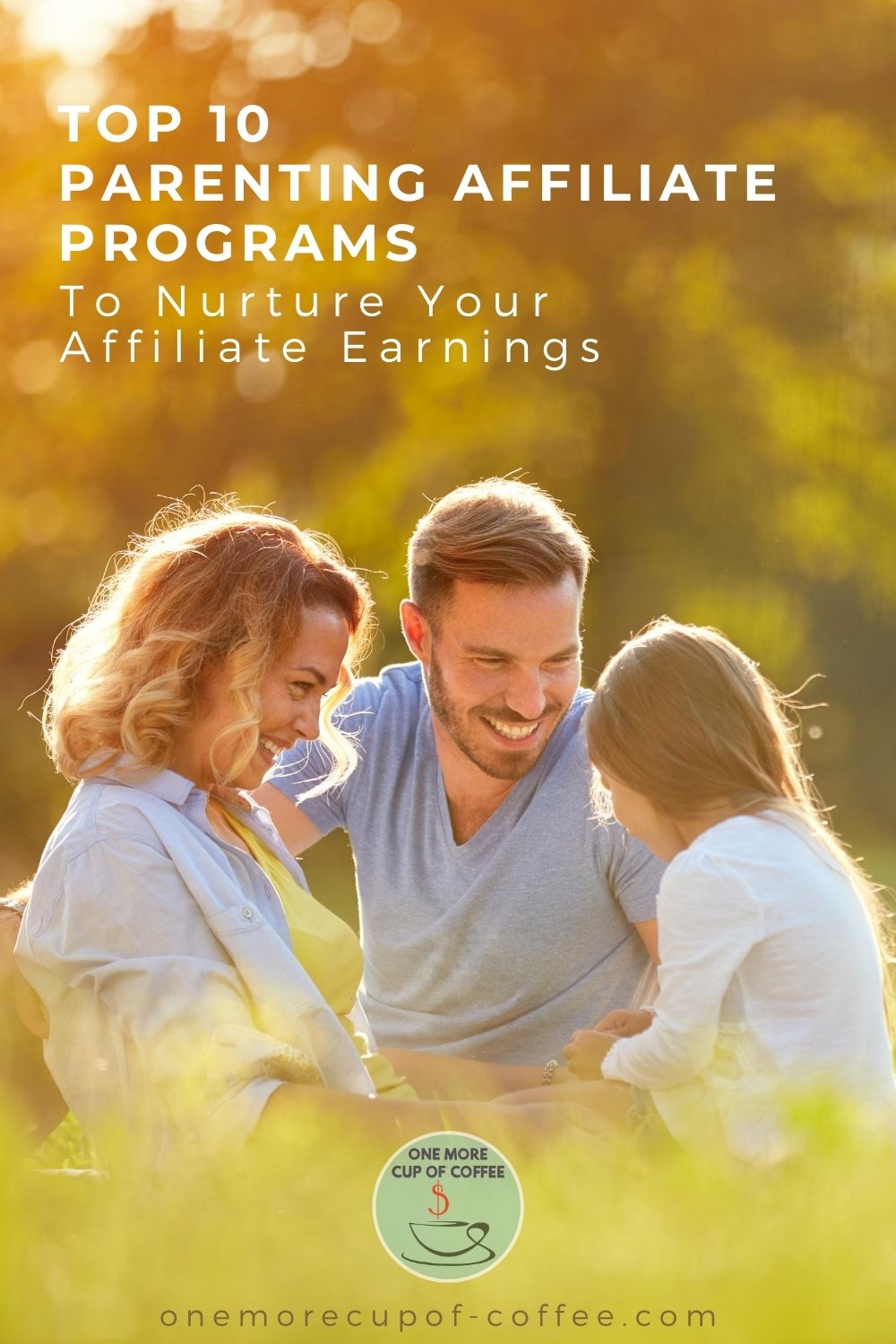 In 2017, moms in the US spent an average of 211 minutes each day online. The internet has been an important tool and resource for parents to look up information and get advice to help them become better parents. Don't forget about dads too. Fathers are an important part of the traditional family as well, and guess what – they like to spend money online just as much as moms.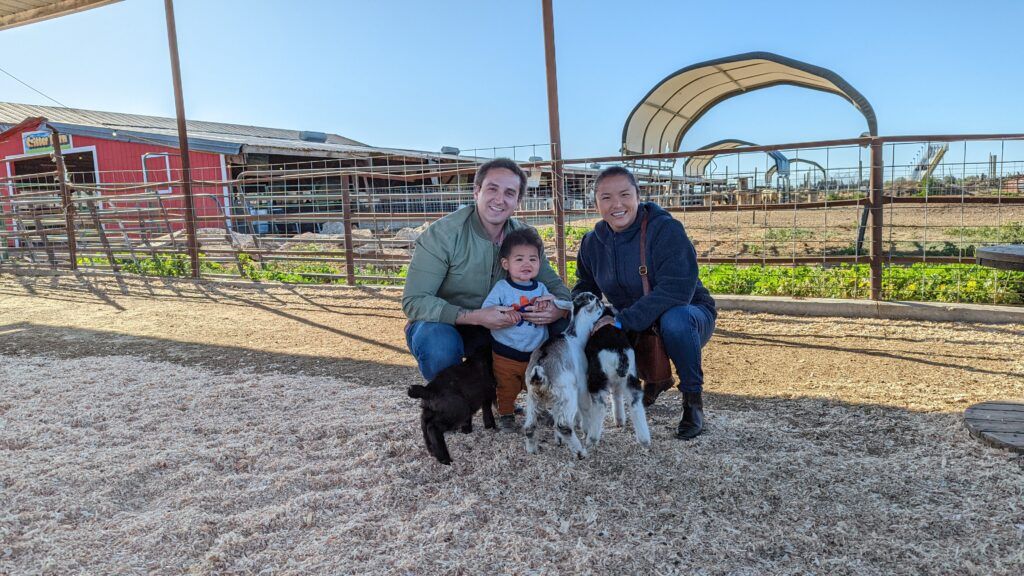 Are You Ready To Work Your Ass Off to Earn Your Lifestyle?
Are you tired of the daily grind? With a laptop and an internet connection I built a small website to generate income, and my life completely changed. Let me show you exactly how I've been doing it for more than 13 years.
A mom blog or a dad blog would be a great content medium to promote these parenting affiliate programs, and of course we've got a list of kids affiliate programs too.
Parenting Affiliate Programs
Care
Positive Parenting Solutions
OurFamilyWizard
1-2-3-Magic Parenting
Urban Sitter
Net Nanny
Snotty Noses
Lully
Bouncie
Revelae Kids
Care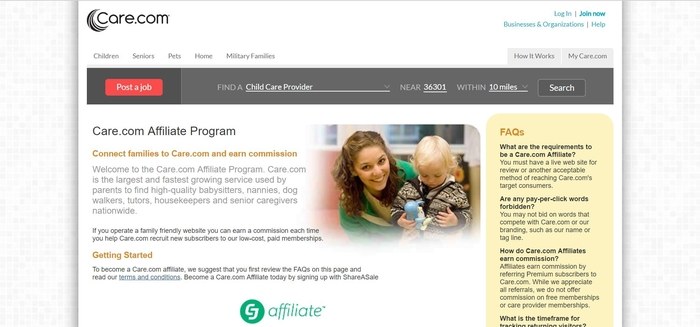 Commission: $15 per sale, $1 per lead (free membership sign-up)
Cookie: 30 days
Care.com is the largest online marketplace for families to find and manage care providers including nannies, babysitters, housekeepers, tutors, dog walkers, and more. Premium memberships gain access to references, background checks, and reviews that help make better hiring choices.
Family-friendly websites are welcome to sign up for the Care.com affiliate program. They use Commission Junction to provide their affiliates with access to monthly updated creatives and tracking tools. Customized bonuses are available for top-performing affiliates.
Why Should You Promote Care: Well known care provider service, higher payouts for 3 and 12-month sales, affiliate bonuses
It's important to note they do not offer commissions on their free memberships or care provider memberships.
Positive Parenting Solutions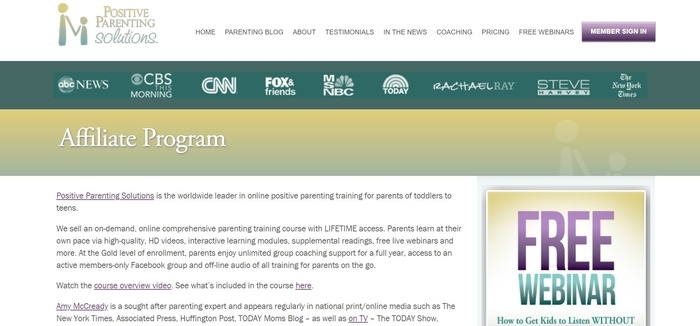 Commission: 25%
Cookie: 180 days
Positive Parenting Solutions is a leader in online positive parenting training. They sell online comprehensive parenting training courses with lifetime access. They have helped over 60,000 parents transform their homes and raise independent respectful children.
Their national media exposure helps earn them credibility and confidence. They have a proven sales funnel with special discounts with complimentary upgrades and have a less than 1% return rate. Positive Parenting Solutions provides their affiliates with banner ads and reporting tools to track sales.
Why Should You Promote Positive Parenting Solutions: National media exposure, special discounts, very long cookie life
Affiliates have half a year to convert leads and earn 25% commissions with a product list price of $299.
OurFamilyWizard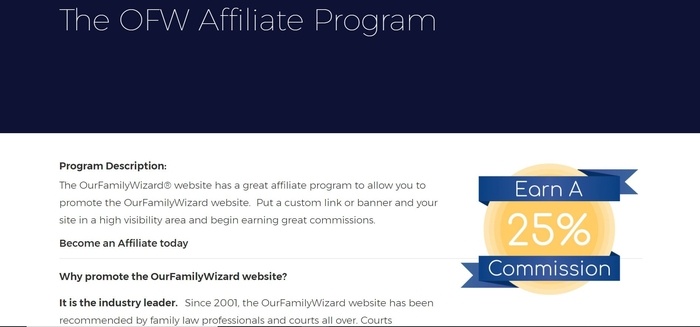 Commission: 25%
Cookie: 120 days
OurFamilyWizard helps parents who are separated or divorced parents work together to manage parenting schedules, activities, expenses, communication, and other important information. They are an industry leader that has been recommended by courts and family law professionals since 2001.
They offer their customers a 30-day money-back guarantee and have a less than 2% return rate. OurFamilyWizard uses ShareASale to manage their affiliate program. They provide their affiliates with great analytics, reporting, and tools like payout information, top referring URLs, trend reports, and raw click data.
Why Should You Promote OurFamilyWizard: Court approved co-parenting app, industry leader, low return rates
OurFamilyWizard offers their affiliates a very generous 25% commission rate with very low return rates so you get to keep more of your hard-earned commissions.
1-2-3-Magic Parenting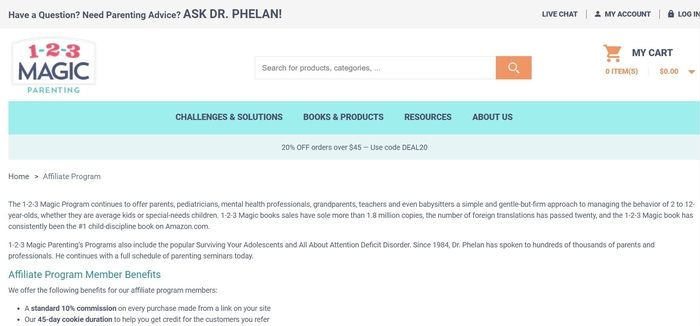 Commission: 10%
Cookie: 45 days
1-2-3 Magic Parenting is dedicated to helping parents raise well behaved, happy children, and overcome the stress of parenting. They offer parents, grandparents, pediatricians, mental health professionals, and babysitters a gentle but firm approach to manage children's behavior. The 1-2-3 Magic books have sold over 1.8 million copies and have been translated into more than 20 languages.
They offer their affiliates a new publisher offer to help get you to get started and earn more for the first 45 days. 1-2-3 Magic Parenting partnered with ShareASale to manage their affiliate program. Affiliates receive special promotions and offers, product giveaways, and more to help increase conversion rates.
Why Should You Promote 1-2-3 Magic Parenting: Top child behavior books, new publisher offer, special promotions and giveaways
VIP affiliates can qualify for exclusive commission rates based on monthly sales.
Urban Sitter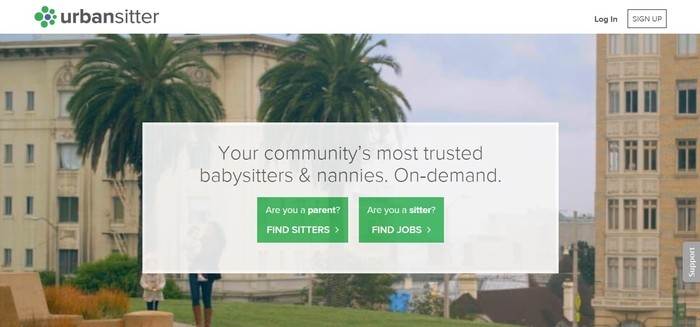 Commission: $30
Cookie: 45 days
UrbanSitter leverages social networks and online booking technology to show you sitters reviewed and rated by parents you know. They are available in over 60 cities with over 150,000 caregivers. Their app makes it easy to book and pay sitters even last minute.
Affiliates can sign up for UrbanSitter's affiliate program with ShareASale. They provide affiliates with banner ads, text links, tracking, and reporting tools, and issue monthly commission payouts.
Why Should You Promote UrbanSitter: Book and pay sitters on demand, personal recommendations from local parents, high subscriber commission
UrbanSitter is only available in select cities so it limits your audience base. It's probably best to supplement it by joining a few other affiliate programs.
Net Nanny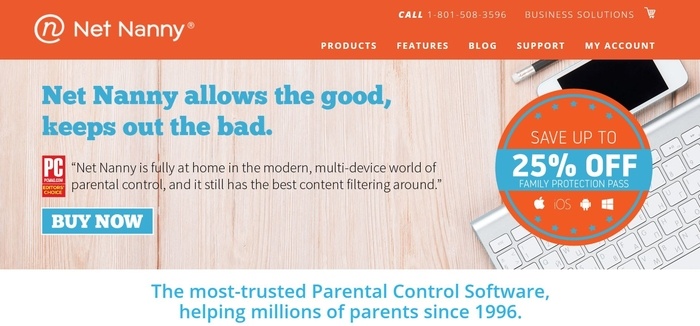 URL:
Commission: 25%
Cookie: 60 days
Before the age of 11, 82% of children are exposed to inappropriate content online. Net Nanny is the most trusted parental control software that keeps kids safe online. It filters out inappropriate content, manages online time, and protects children from predators. Parents can buy passes per device and save 20% to 25% for multiple devices.
Affiliates can join their affiliate program by searching for them on Pepperjam. Net Nanny provides their affiliates with banner ads, text links, suggested keywords, and tracking tools. They allow direct links, PPC and search traffic (not trademark bidding), and email marketing.
Why Should You Promote Net Nanny: Keep kids safe online, trusted software, lots of affiliate tools
Net Nanny has been featured on shows like Good Morning America and Doctor Oz. Affiliate can use their brand recognition to help convert leads.
Snotty Noses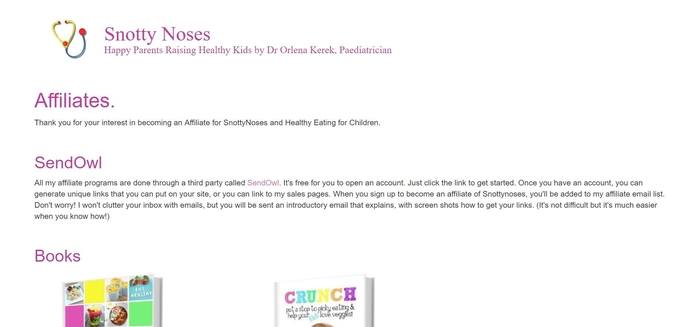 Commission: 10% for personal coaching, 30% for online video courses. 50% for books
Cookie: 90 days
Snotty Noses has tools to help parents improve their children's diets. Dr. Orlena Kerek has helped 3520 parents feed their toddlers healthier foods. She believes teaching your kids healthy eating habits can be pain-free. She offers personal coaching, online video courses, and 2 ebooks to help parents.
Their affiliate program is perfect for parenting blogs and websites that help parents with everyday problems. Snotty Noses uses SendOwl to run their affiliate program and provide affiliates with access to unique links. They offer their affiliates lots of resources and tips on how to maximize sales.
Why Should You Promote Snotty Nose: Tools to help picky eaters, very high commission rates, lots of ways to earn commissions
Dr. Orlena Kerek is happy to help her affiliates by writing guest posts and hosting free webinars for your viewers to increase conversion rates.
Lully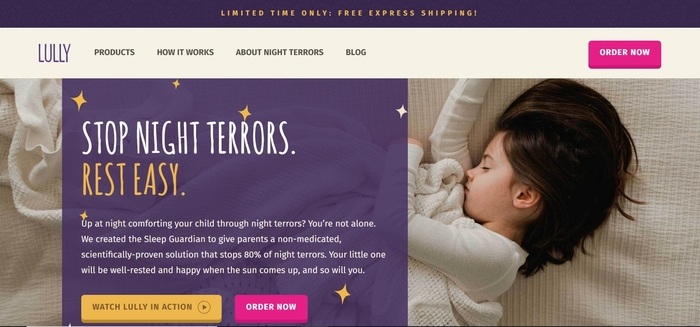 Commission: 20%
Cookie: 30 days
Night terrors affect 1 out of every 5 families in the US. The Lully Sleep Guardian was created by physicians with kids who suffered from night terrors. It is the first non-medication solution to stop night terrors. In over 10,000 nights of testing, it stopped 8 out of 10-night terrors.
Their average order value is $130. Lully uses ShareASale to run their affiliate program. They provide their affiliates with marketing, tracking tools, email updates with contests, seasonal updates, and sales opportunities.
Why Should You Promote Lully: Tool to help children sleep better, high average orders, lots of marketing materials
Lully sleep products start at $129 so affiliates earn high commissions on all sales.
Bouncie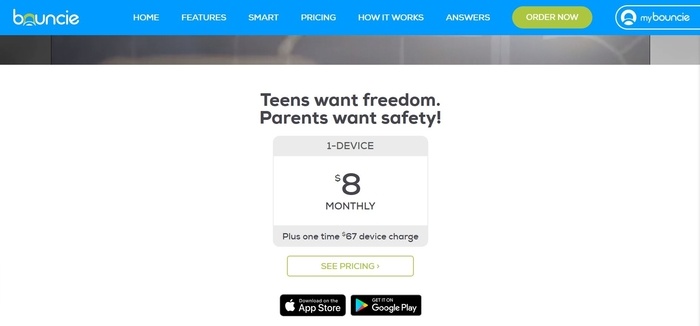 Commission: 20%
Cookie: 30 days
Bouncie is a tracking device that plugs into almost any car and allows users to monitor the car in real-time. Users can track locations, speeds, and driving habits. It's a perfect tool for parents of teen drivers who want to give them some freedom while still being able to check-in for safety.
Around 40% of their orders are for multiple devices which greatly increases order amounts. Bouncie also gives their affiliate bonus for large orders of $100 or more depending on order size. They use ShareASale to let affiliates set up ads and track sales.
Why Should You Promote Bouncie: Teen driving safety tool, high commission rate, affiliate bonuses
Affiliates can earn high commissions on orders with multiple devices along with bonuses on large orders.
Revelae Kids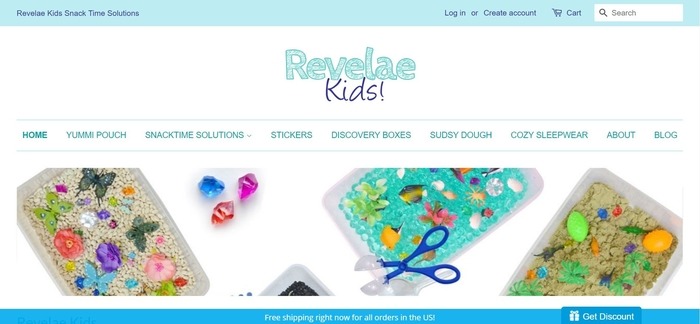 Commission: 20%
Cookie: 30 days
Revelae Kids offers parents innovative play and snack time solutions that encourage healthy active lifestyles. They design products to make play, snack, nap, and bath time easier and fun. Their Discovery Boxes and Sudsy Dough moldable soap aid in motor skill development and encourage imaginative play. Their reusable food storage solutions make it easy to take healthy snacks on the go.
They have partnered with Refersion to run their affiliate program. Revelae Kids supply their affiliates with banner ads and other creatives to help promote their products. Affiliates can share coupons and discount codes with their viewers to increase conversion rates.
Why Should You Promote Revelae Kids: Play and snack time solutions, help develop motor skills, coupons and discount codes
Affiliates can earn great commissions while promoting Revelae Kid's innovative snack and playtime solutions to help kids live active healthy lifestyles.
Affiliate Website Ideas
Now that you've read about 10 great parenting affiliate programs, it's time to pick a niche. You could focus on parenting training courses. Positive Parenting Solution is a leader in online parenting training. They give their affiliate 25% commissions for a very long 180 days.
Tips about daycare and babysitting great niche for parents looking for affordable and reliable child care. These days, there's a lot to talk about with regards to finding babysitters, doing out-of-home care, school programs, apps, and all that. Care.com is the largest online caregiving marketplace and offers $15 per sale and $1 per lead. This program could also work into a website about maintaining a healthy marriage (where date-night is important) or even a website for single parents who have a busy entrepreneurial or business lifestyle.
Another idea is parental control software to monitor online activity. Net Nanny keeps kids safe online and protects them from inappropriate content and predators. Affiliates receive 25% commissions on all sales. Home electronic safety stuff would also fit well into a home security system or antivirus software website.
Boost Your Affiliate Earnings
These 10 affiliate programs are just the beginning of what's possible. There are hundreds of ways to earn affiliate commissions with your website, including product reviews, top 10 lists, how-to guides, and more
But what about traffic and conversions? How do you make sure your affiliate links get clicked?
I used the affiliate training here to turn my brand new website into a six-figure income generator in less than two years. Build a business, not just a pocket-money side project!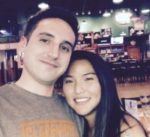 Nathaniell
What's up ladies and dudes! Great to finally meet you, and I hope you enjoyed this post. My name is Nathaniell and I'm the owner of One More Cup of Coffee. I started my first online business in 2010 promoting computer software and now I help newbies start their own businesses. Sign up for my #1 recommended training course and learn how to start your business for FREE!