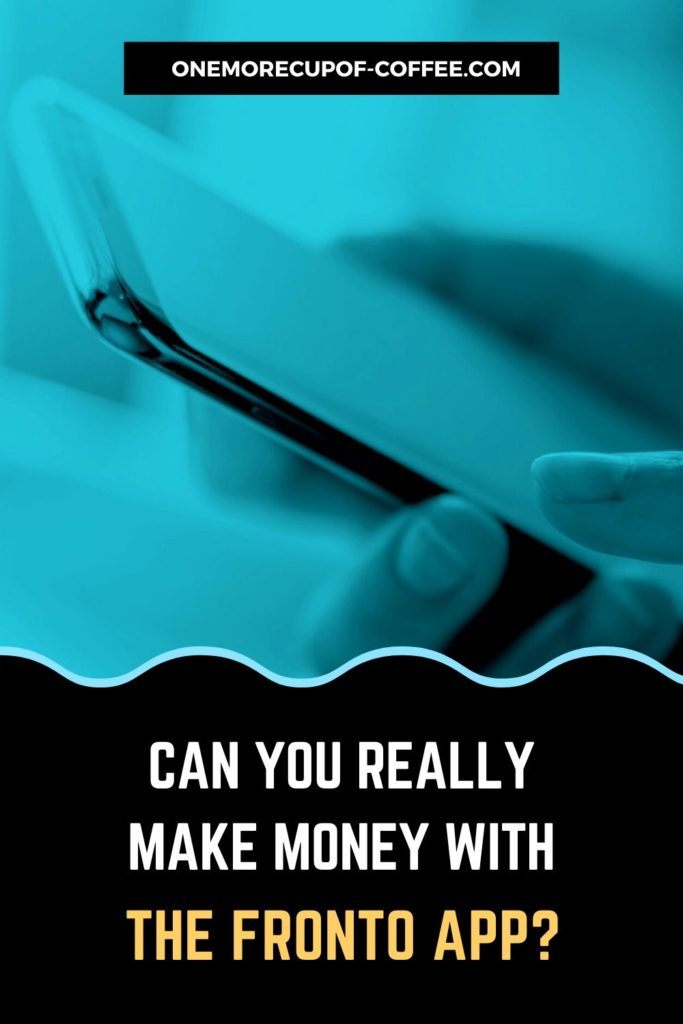 I've reviewed several screen locks in the past, and was excited to do the same with this one when it caught my eye. But can you really make money with the Fronto app?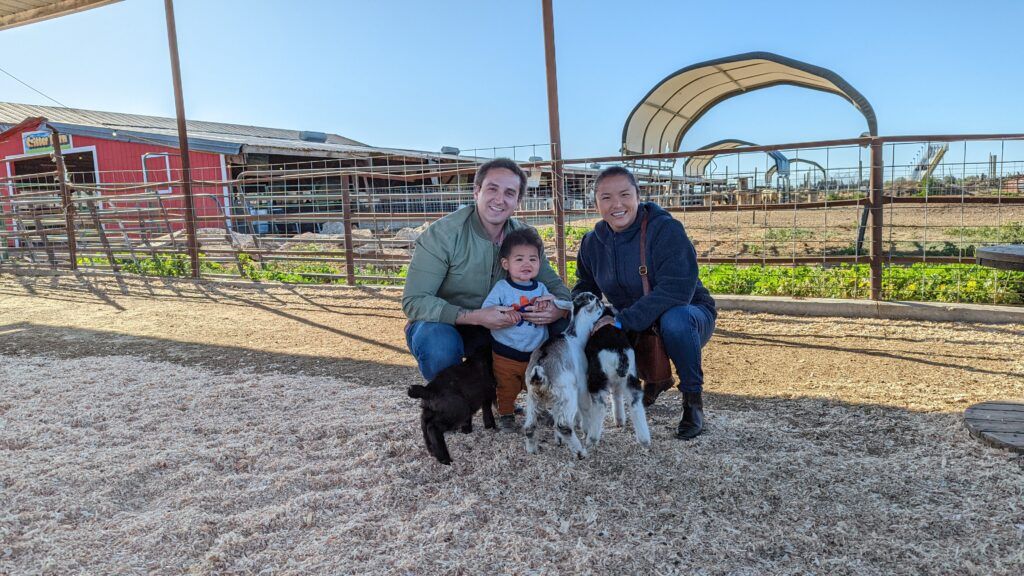 Are You Ready To Work Your Ass Off to Earn Your Lifestyle?
Are you tired of the daily grind? With a laptop and an internet connection I built a small website to generate income, and my life completely changed. Let me show you exactly how I've been doing it for more than 13 years.
This is what I was dedicated to finding out as I looked it up on the Google Play Store. Here's what I found when I did.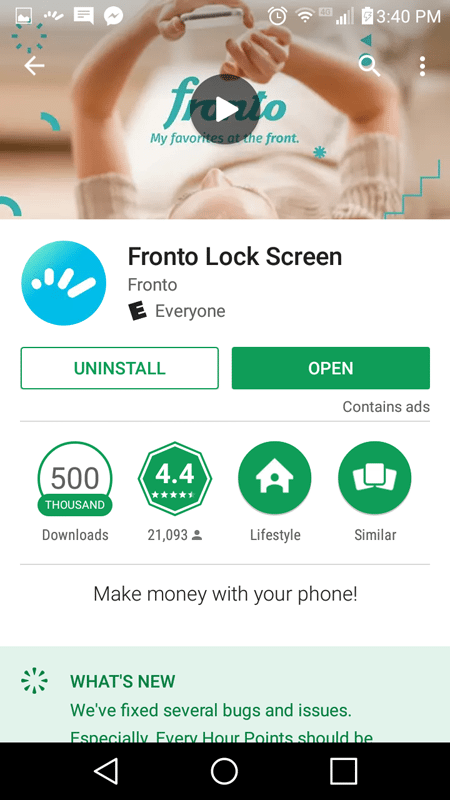 Fronto has 500 thousand downloads and a 4.4 star rating on Google Play. The tagline read as follows…
"Make money with your phone!"
Obviously, I was pretty into this idea… so I continued onward.
Here's a small quote from the Read More section that helped to further describe the app…
"Fronto lock screen lets you earn rewards just for using your phone normally. That's it! With Fronto Lock Screen, you will discover interesting articles, deals, and promos on your lock screen."
This seemed simple and straightforward enough. I've reviewed similar apps in the past, and I was pretty interested in what this one would look like.
Making Money With The Fronto App
My first step in reviewing the app was to download it and try it out for myself. Doing so is always much more effective than reading other people's reviews.
Opening Up Fronto For The First Time
When I first opened the Fronto App, I was greeted with three scrolling screens that said the following…
Unlock Your Phone
Earn Points
Let's Get Started
Here, we found the log in/sign up screen. I chose to sign in using Facebook, which was very simple… and was then taken to this screen, where I was told that I had earned 500 Points, just for checking in.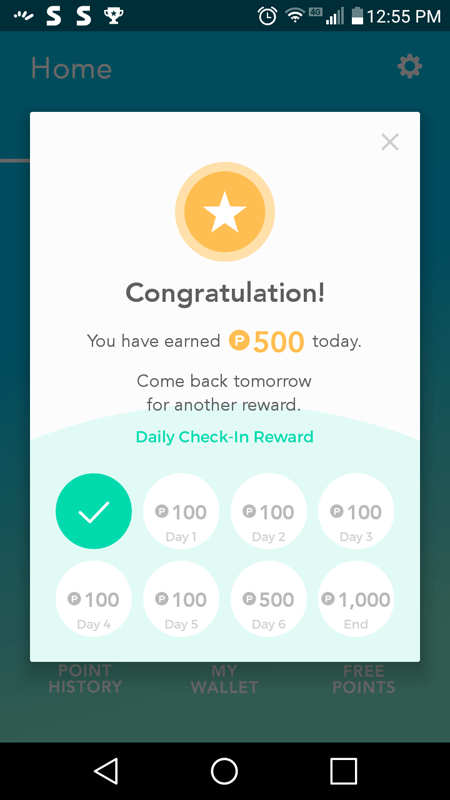 Now, as I was trying to get out of this screen, my phone turned off. So I clicked the button to turn it back on, and I realized that there was like a screen-lock on it. It looked like this…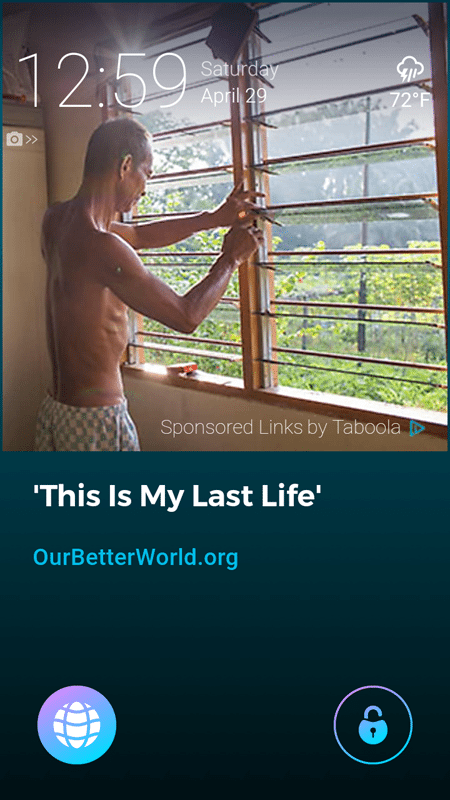 I tried swiping every way I could think of, and could not figure out how to get my phone opened! I'm not sure if I just wasn't thinking straight, or if I overlooked it or what, but as it turns out, you have to swipe the little globe on the bottom left over toward the lock on the bottom right to open it… but I had a heck of a time trying to figure this out, and almost panicked when I imagined that I might be locked out of my phone for good.
At any rate, I quickly realized that it was a pretty simple oversight on my part, easily remedied by using the unlock feature as it was intended.
But… I did notice that doing this would open my browser to whatever URL the advertisement on that screen was linking to before I could get to my desktop… and that was a bit of a pain.
This didn't eat up more than a few seconds, but I still found it highly annoying. I mean, this is obviously how Fronto makes its money, and it really isn't that big of a deal, to be fair—but it's still a bit of a nuisance.
The lock screen cycles through a range of links to articles, most of them pointing at pretty major news and content sources, like BuzzFeed, Mashable, TIME, and Taboola. They were interesting enough, I guess—but not really enough to hold my interest.
Anyway, after figuring all of this out, I got started.
Getting Started With Fronto
At this point, after unlocking the screen a few times to earn points, this is where I ended up.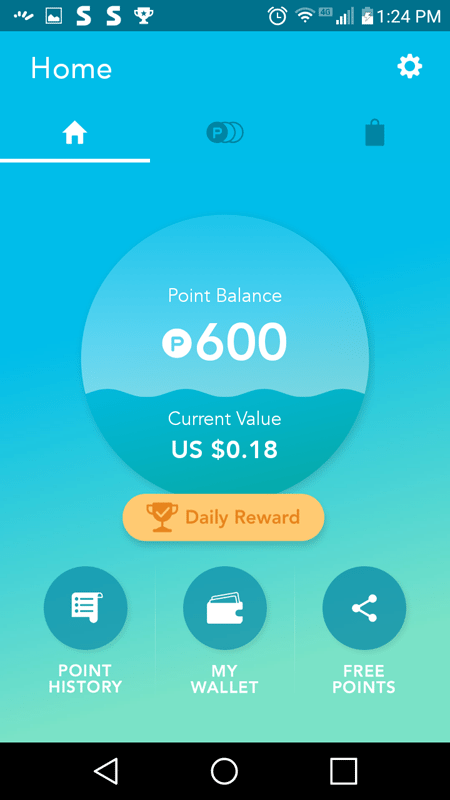 Now, as you can see, I had earned 600 points by now—and I hadn't even been using the app for that long. I got a 500 point sign-up bonus, but the other 100 came from me swiping on the screen and doing some other little things. Actually, I started to notice a correlation between screen openings and the number of points I earned.
I found that almost every time I unlocked my screen, I would get like 20 to 30 points—which would give me about $0.01 in real-world currency inside the app. A penny for unlocking my screen? I was intrigued by that idea. I mean, I check my phone A LOT—so it seems like that could be a viable money maker.
But, on the other hand, the lock screen is a bit of a pain.
I needed to find out more about it, so I decided to do a little bit more looking around within the app.
Taking A Closer Look At Fronto
I opened up what seemed to have been the 'Reward' section of the site, and found out how many points it takes to add up to actual rewards. I found out that you basically need 3,250P to equal $1 in Amazon Gift Card Credit. Redeeming your rewards is pretty easy with Fronto, but you need to earn the points first—which is obviously the more difficult part.
I also began to realize that I didn't necessarily get points every time I used the lock screen—which took away from my enthusiasm a bit. But, about the time I began to notice this, I earned another 30 points by unlocking the lock screen one more time—so the app was definitely giving me opportunities every-so many-swipes to earn points.
At this point, I thought it best to calculate how many points I figured that I could earn in a day, and figure out how long it would take me to earn a gift card worth spending.
I roughly threw the numbers together, and figured up that, using my phone with a normal frequency, I could probably earn, on average, about 300 points a day—give or take a few, depending on how many other ways I utilized to earn points.
At this rate, it would take me about 50 days, give or take, to earn a $5 Amazon gift card. That's a little over a month and a half.
Normally, $5 doesn't seem like much… but this app is a little bit different, and the way you actually earn points is a bit different as well.
At this point, I figured out that I knew enough to weigh in with my official opinion on Fronto.
Is Fronto Worth The Time?
Actually, my opinion of Fronto was better than my opinions about most other lock-screen type apps (such as S'more and SlideJoy). Yes, I do feel that Fronto is worth the time—and here is why.
First of all, the screen lock is pretty easy to use. Yes, it is a bit of a pain to have to close a browser window every time you open your phone—but this takes less than 10 seconds, and in the grand scheme of things, doesn't really seem like that big of a deal.
Also, the amount of points that you get with Fronto is actually pretty good for the amount of time that you're spending on it. No annoying surveys, no trips to local stores, or anything like that.
In fact, my assessment of the amount of points that I feel could be earned with Fronto (given above) was actually pretty conservative. I feel that most people would probably earn a lot more than I am estimating.
Heck… even I would probably earn more than that on most days!
Do I plan on leaving the app installed on my phone?
Actually, I do… for two main reasons.
First of all, it can earn me points that I can redeem for an Amazon Gift Card. And secondly, because it makes redeeming points really easy. The work that you need to do (unlock the screen, close the browser window) is really mindless work—which is good for me.
My day to day work requires me to concentrate on things, create, and solve problems… and all of these things take brain-power (and trust me… my brainpower is too limited as it is!).
So apps like this, that reward me for a minimal amount of mindless work, are pretty attractive to me. They give me the ability to earn some extra cash without really thinking about it—and for me, that's invaluable.
I am required to do a lot of serious thinking throughout my work day as it is. The last thing I want to do is earn pennies on the dollar thinking seriously about some sort of app on my phone—and this app does not require any serious thought to use.
It also just seems to give you more points than most other screen lock apps that I've reviewed—which makes it even better.
So, with that being said, my official stance on Fronto is that I like it! Two thumbs up, and I seriously feel that I will be keeping this one installed!
Our Final Thoughts About The Fronto App
Should you download it and use it on your phone?
The Fronto App Review
Honestly, there are tons of various apps that claim to help you "make money", but really there are two facts to consider. 1) Most of them don't actually work. 2) If you can make money, it's not going be very much. If I'm going to spend any amount of time working online, I want to be working for myself by building my own profitable website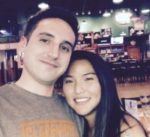 Nathaniell
What's up ladies and dudes! Great to finally meet you, and I hope you enjoyed this post. My name is Nathaniell and I'm the owner of One More Cup of Coffee. I started my first online business in 2010 promoting computer software and now I help newbies start their own businesses. Sign up for my #1 recommended training course and learn how to start your business for FREE!