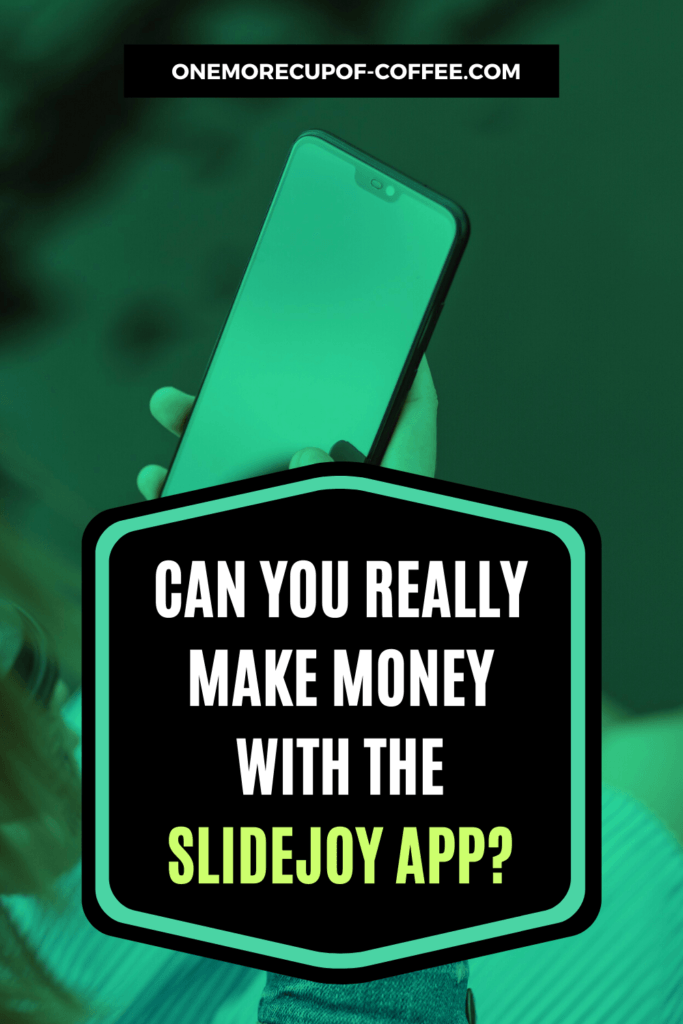 Slidejoy is an app that you can download for free from the Google Play Store. On the download screen, you can watch a cool video that explains the concept… but can you really make money with the Slidejoy App? That's what we were determined to find out.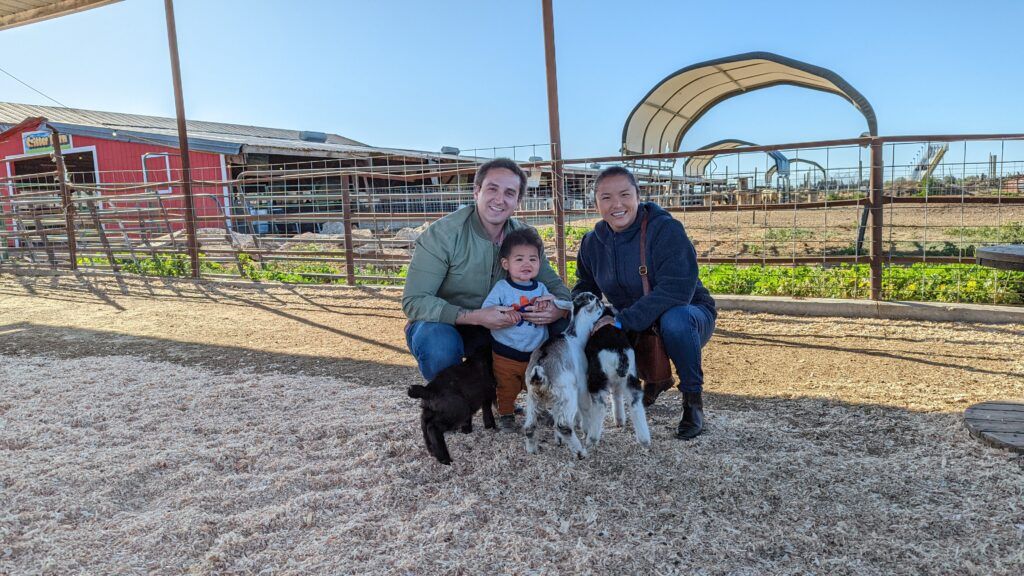 Are You Ready To Work Your Ass Off to Earn Your Lifestyle?
Are you tired of the daily grind? With a laptop and an internet connection I built a small website to generate income, and my life completely changed. Let me show you exactly how I've been doing it for more than 13 years.
So we downloaded it ourselves, and decided to try it.
Here's what we learned.
Making Money With The Slidejoy App
As always, our first step was to look at the app itself and see what it had to offer.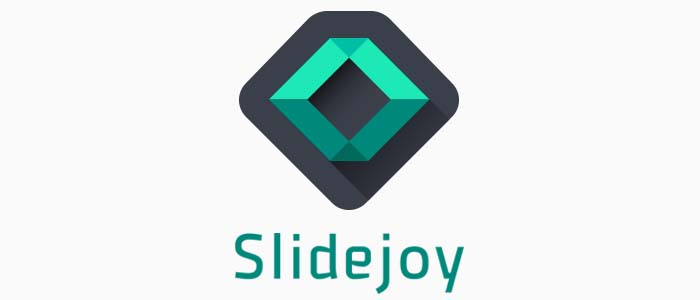 The Basics: A Look At Slidejoy
Slidejoy is basically a lock-screen that you can download for your phone. In theory, you earn money just for using it… and can cash it in for gift cards from a number of notable online retailers, or deposit it directly into your PayPal account.
A small blurb about the app found just below the basic information page for it on the Google Play Store says this about it…
Money making lock screen! Get paid in cash to check news on your lock screen.
It's been reviewed on the Google Play Store over 66,000 times—and most of the reviews for it are 5 stars.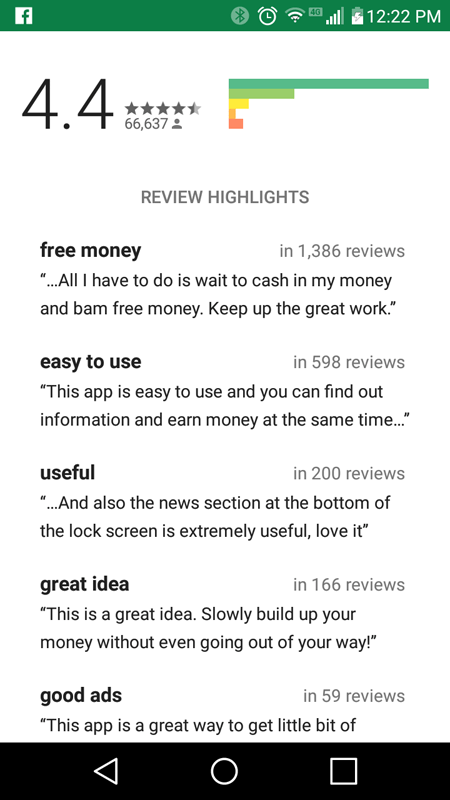 We also did some research online, and found that some people claim to earn as much as $10 per month with the app, all just for having the lock-screen installed on their phone (You need to swipe through the lock screen to open your phone, which usually has an advertisement or a news story on it. This seems to be how the app generates income.).
If this claim is accurate, then Slidejoy is better than most competing apps, like SurveyCow Lockscreen, S'more and Fronto.
But we were interested in more than just the reviews. We wanted to know if this app can really earn you extra cash. And if so, how much?
Is it worth the time to download Slidejoy and use it, or is it more of a gimmicky waste of space on your phone?
This is what our experience with it was like.
Getting Started With Slidejoy
Downloading the app was easy and hassle-free, and took less than a minute to complete.
Once you download and open it, you'll be taken to a sign-in screen.
I chose the 'Sign in with Facebook' option, as that usually tends to be the easiest way to sign into things. This took me to a general disclaimer screen where the app told me that it would receive my public profile, friend list, email address, and so on.
I had the option to edit these options, but opted to leave them as they were, and clicked 'continue' to get to the next part of the process.
Next, I had to choose a 'mode.' There were two options… Hero Mode, and Normal Mode.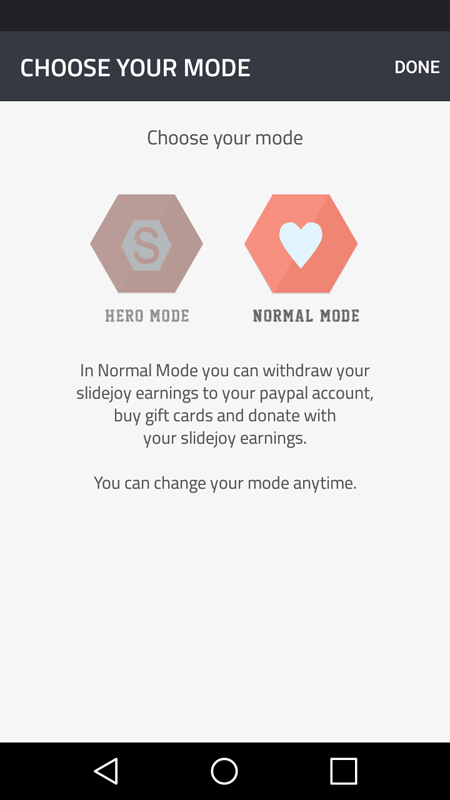 This screen listed some information about the Normal Mode, and told me that I could change my mode at any time… so I chose Normal and clicked 'DONE' in the top right corner to move on.
This completed the process… and I was taken to my Account Screen.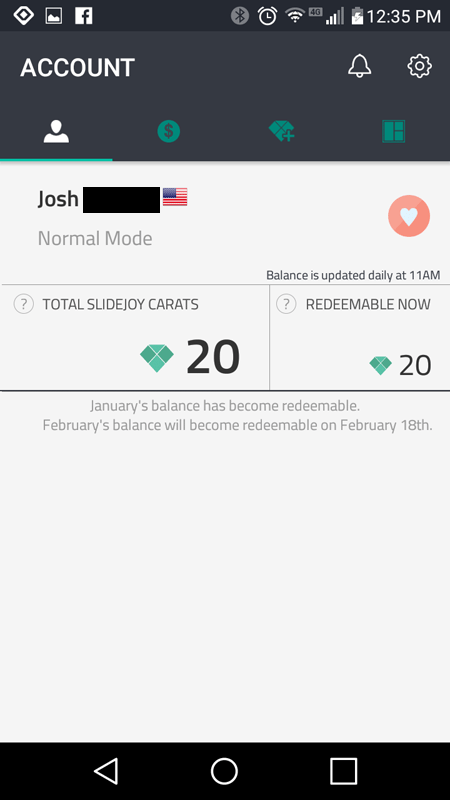 At this point, I also noticed that when my phone turned off, it had a new lock on it.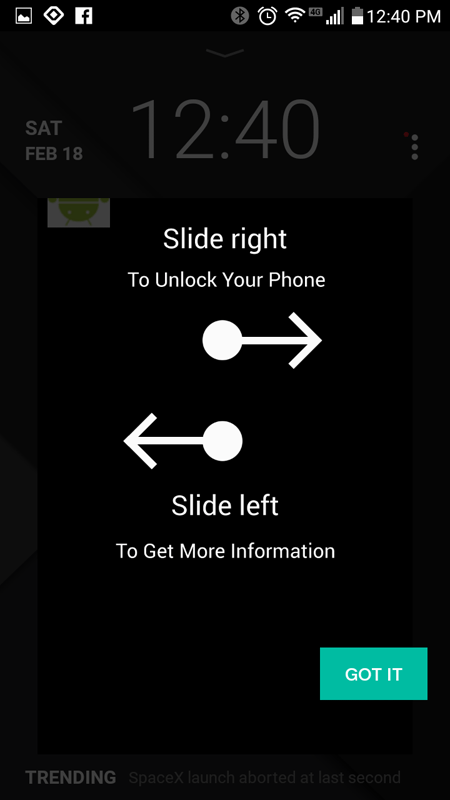 This 'lock' first displayed simple instructions for use. But after being used for the first time, it switched to a screen with an advertisement or a news story.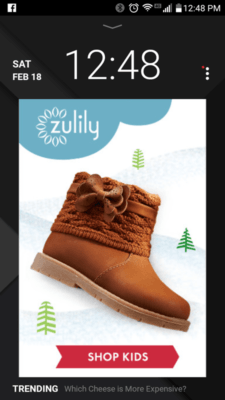 I could scroll down for trending news in pretty much all of the expected niches, or to the right to unlock my phone. It was super easy to use the news feed, and I actually found it quite entertaining.
Personally, I like to read the news… so this was a neat little feature of the app that was unexpectedly positive for me. The news stories and trending topics, along with the easy interfacing that allowed me to slide and browse to different pages and stories, were almost good enough to get this app a positive review from me on their own!
My Slidejoy Account
I got 20 Slidejoy Carats just for signing up, which was pretty cool—but I didn't understand exactly what these 'Carats' amounted to in terms of real-world currency. So I started to dig around, and eventually learned that 1,000 of them equaled 1 USD.
I will admit that I was a bit disheartened at this fact. Getting 20 free Carats just for signing on seemed almost like a joke when I looked at how many more I would need to get just a $5 gift card to Steam!
But, as I continued to dig around, I realized that there are a lot of things that you can do to earn extra Carats in Slidejoy… so that is what I decided to look into next.
Earning More Slidejoy Carats
When you open the Slidejoy app, there are basically four different sections that you can slide to.
There is an Account section where you can see personal information about your account and check your balance.
There is an Exchange section where you can redeem your Carats for gift cards or a cash transfer to your PayPal.
There is an Offers section where you can earn more Carats by taking part in various different types of activities.
And there is the Feed section, which is pretty much like a social-media type page where you can see how well other people are doing on the app, who the top performers are, what people are redeeming Carats for, and so on.
To figure out how to earn more Carats at a faster pace, I visited the Offers section of the app and took a look around. I found a few different ways to increase my Carat holdings—including Scratch Offers, Referrals (you can refer friends and family members to earn Carats), and Games.
Referrals would obviously not be a long-term, sustainable approach to building Carats up in my account, at least by my reckoning—as I only knew a few people who would possibly be interested in such an app.
So I headed for the Scratch Offers first.
Slidejoy Scratch Offers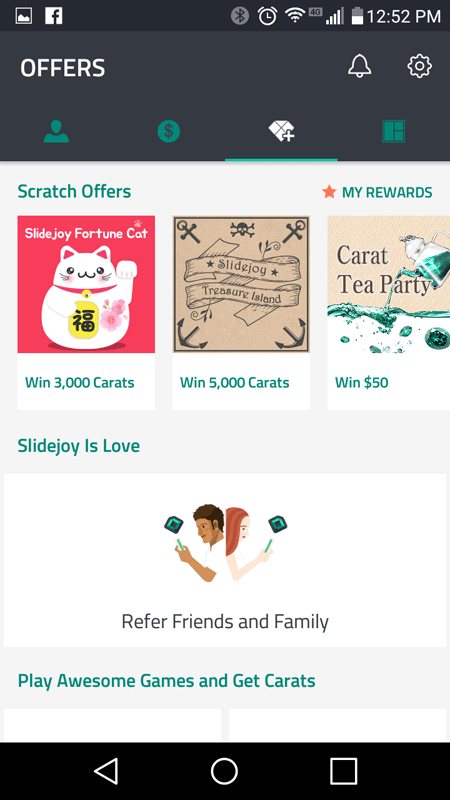 I clicked on the best-looking Scratch Offer that I saw, and opened it up… only to get a black screen!!!
I tried to get it to load—but despite my best efforts, all I could get was a blank page. So I closed out the app and went back in—only to find that that scratcher had expired!
This was a little bit frustrating, but there were plenty of others to choose from. So I loaded another one. It was very much like a virtual version of an actual scratcher lottery ticket, where you use your finger to 'scratch it off' to see if you win any Carats. I won 1 Carat on the first scratcher I played (not the best start)!
But there were more scratchers available, with potential prize pools ranging from $50 to $10,000. I assumed that you only got so many every day to use, so I decided to try them all, just to see what I ended up with.
I quickly realized that I needed to watch a video advertisement before each one—which got quite monotonous.
But I was determined to win as many Carats as I could. So I kept at it.
I did like 6 more scratchers before I realized that I wasn't interested in watching any more video ads, and gave it up. Scratchers might win some people some serious Carats in this app… but I decided that I was not interested in doing any more of them myself. Call me a pessimist—but I felt like I was wasting my time.
Slidejoy Games
Next, I decided to try one of the games. I chose one called 'Super Sonic,' and opened it. It wasn't so much a game as an array of challenges that I could tackle to earn Carats. One of them was to install this other app-game to earn 265 Carats, one of them was to take a survey to earn 256 Carats… and the list went on and on.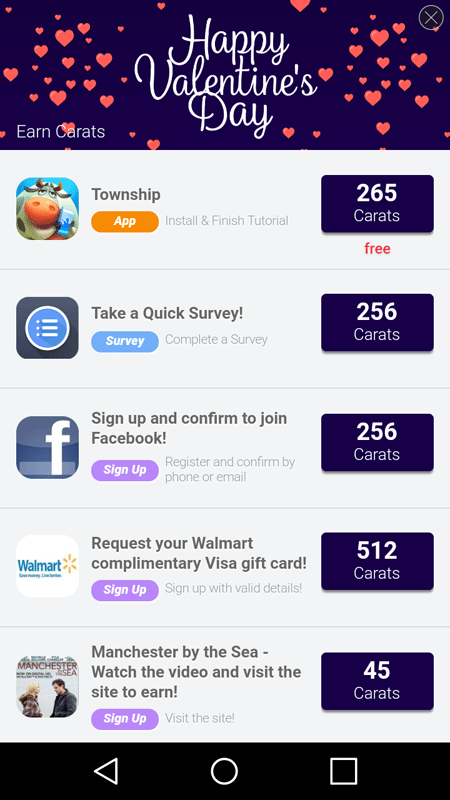 I decided to try to take a survey to see what I could win… and was taken to a screen that told me to answer 15 quick questions so that I could unlock surveys to take!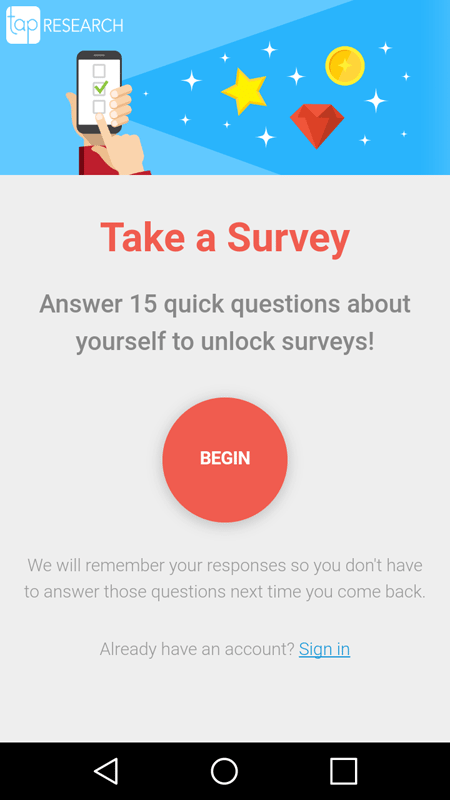 This, in my opinion, was getting to the point of ridiculous—so I just exited out and decided that I would have to settle for earning Carats the old-fashioned way.
Earning Slidejoy Carats Through App Usage
Thankfully, you can earn Carats just by having the lock screen installed on your phone. I installed the app at 1:00 pm on a Saturday. I then used my phone as I normally would (as per the app instructions) throughout the rest of Saturday and on into Sunday, to see how many Carats I could earn through the screen-lock-feature alone.
This ended up being the most profitable earning-method yet. Just by using the app lock screen on my phone, I earned close to 200 additional Carats by 11:00 AM on Sunday morning, which is when the daily balance updates.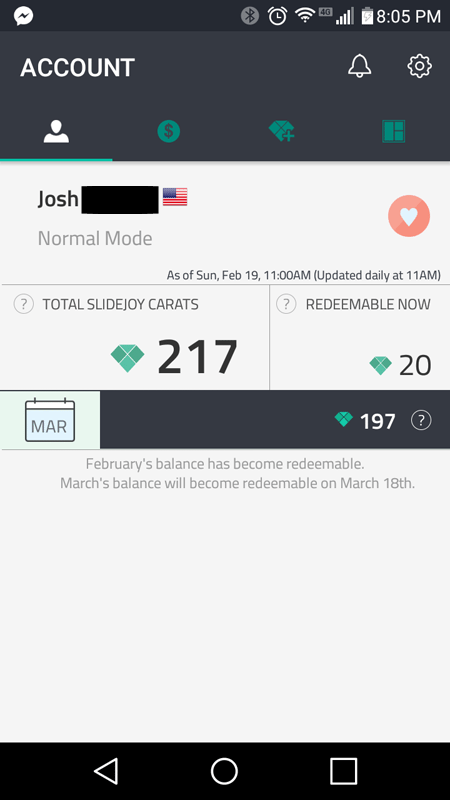 I felt a lot better about the usefulness and potential of the app after realizing how much I had earned through the lock screen… but I was still a bit skeptical about how much you could really hope to 'gain' through the use of the app long-term.
My Earnings Calculations
Judging by the fact that I had earned about 200 Carats in one day by just using the lock screen on the phone, it was pretty easy to conclude that I could expect to earn, on average, about 1,400 Carats per week with this app at this rate… which would add up to about 5,600 Carats per month.
This would equal just over $5.50 in real-world currency.
Granted, the screen doesn't take a ton of time to use, and it really doesn't hinder your phone's usefulness—but that's not a lot of money, either.
Is Slidejoy Worth The Money You Earn?
If I added up all of these numbers over the course of a year, it would seem that I could earn enough Carats to add up to about $67.
That's one new Xbox One game on the Xbox Live Marketplace.
Using the app like I was using it, I could easily grab a $70 gift card to one of my favorite stores or drop the money into Paypal once per year. It's free money, I will give it that… but aside from that, the earnings potential isn't that impressive to me.
It's easy, it's free, and it works well. If you're looking to cash in on a gift card once in a while and don't mind navigating a lock screen for it, then this might be an app for you.
You could easily get some free, low-cost Steam games out of it. You could also get some Google Play credit, or even a gift card for Xbox Live that you could use to download an expansion or something like that.
But aside from that, I wouldn't expect too much of it.
Should You Download This App? Here Are Our Final Thoughts…
The Slidejoy App Review
Honestly, there are tons of various apps that claim to help you "make money", but really there are two facts to consider. 1) Most of them don't actually work. 2) If you can make money, it's not going be very much. If I'm going to spend any amount of time working online, I want to be working for myself by building my own profitable website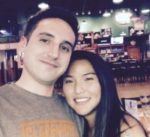 Nathaniell
What's up ladies and dudes! Great to finally meet you, and I hope you enjoyed this post. My name is Nathaniell and I'm the owner of One More Cup of Coffee. I started my first online business in 2010 promoting computer software and now I help newbies start their own businesses. Sign up for my #1 recommended training course and learn how to start your business for FREE!