If you're stuck trying to decide on the best travel affiliate, then you have to check out Kiwi.com's program. With the highest commission percentage on airfare, it's definitely one to keep in your toolbox for your travel nice site.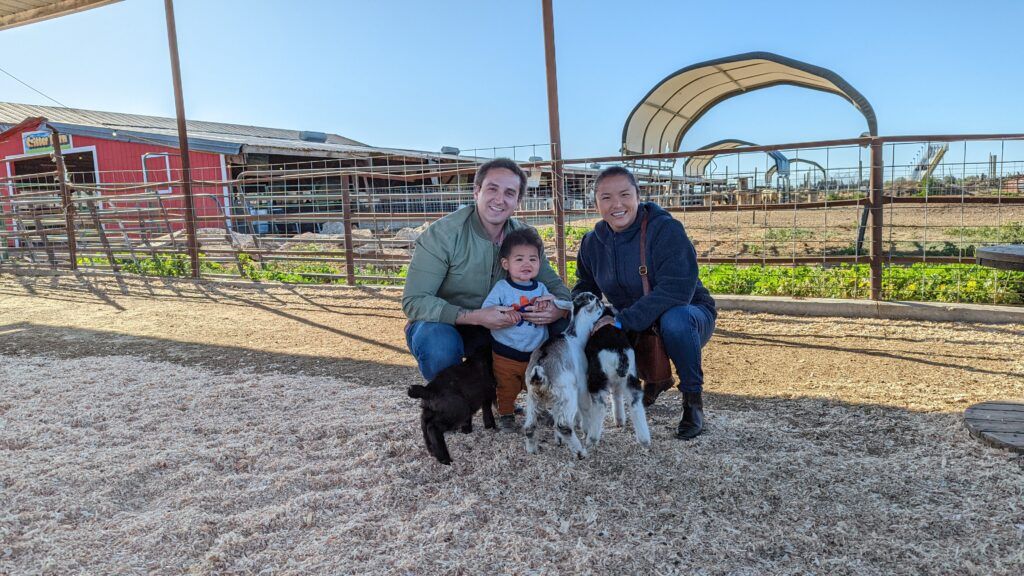 Are You Ready To Work Your Ass Off to Earn Your Lifestyle?
Are you tired of the daily grind? With a laptop and an internet connection I built a small website to generate income, and my life completely changed. Let me show you exactly how I've been doing it for more than 13 years.
Not only does it offer great commissions on airfare but it also offers it's customers great all-in travel packages including flights, hotels, meals, etc. It's one of my personal favorites to use when deciding where to travel to next no matter where I am in the world.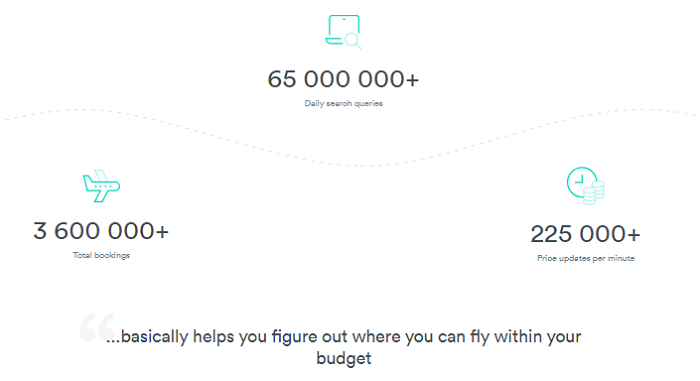 For those of you who are not familiar with affiliate programs, let me just throw out the basics for you. Affiliate programs are a way for you to advertise a company's products and services and in return they give you a percentage of commission on any sales that are achieved from those customers. There are many more flight booking affiliate programs other than Kiwi.com as well.
How does it work? Those companies have tools which create trackable links which give you the credit for sales within a certain time-frame.
In the rest of this article I'll focus on Kiwi.com's products, affiliate program, ideas for great websites, and some alternative companies which you can also check out.
What Type Of Products Are Featured?
Kiwi.com offers everything travel related to help you in planning your next trip. They cover an international market including countries all around the world making it an easy one-stop-shop for you. What I really like about Kiwi.com's site is that they allow you to tell them your budget and they will show you all of the destinations around the world that match that budget.
Here's a quick summary of the different offerings that Kiwi.com has:
Flights: Kiwi.com has plenty of flight paths around the world whether you're headed on a one-way ticket or round trip. One of their amazing new tools is the "Nomad" feature which is great for those planning to do multi-country tours. Just enter each of your destinations and the lengths of stay and Kiwi.com will let you book it all in one go saving you so much time and effort. Ready to book your Asia tour?
Rooms: Book your room all in one go with your flight as well using their combined booking features. Kiwi.com is partnered with Booking.com so you get a great range of hotels available to you with price comparisons across multiple sites.
Cars: They have a comparison of prices from over 900 companies in over 53,000 locations around the globe and are partnered with Rentalcars.com to give you the best prices. Although in today's world most of us utilize Uber when traveling, but it's still nice to have a car when planning out of town side-trips.
Holidays: For my favorite feature on Kiwi.com, the Holiday tab gives you access to their holiday packages which combines flights, hotels, cars, and food all in one. Just enter Where you're starting point is and where you want to go, then let Kiwi.com make the best suggestions for you. You can change your flights and hotels as you like.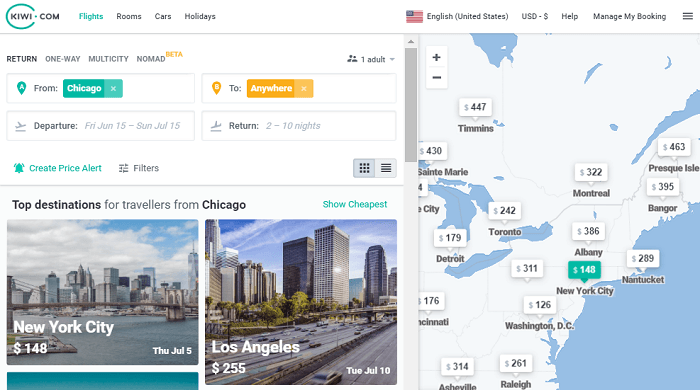 What Is The Commission Rate?
Kiwi.com has a good commission rate for travel affiliate programs with a flat 3% on all completed sales. That means any customer who navigates to Kiwi.com by clicking one of your affiliate links will generate income for you. Kiwi does have a 30 day cookie refresh time-frame though so the moment they click your affiliate link, any transaction will count towards your commission. After 30 days, you will no longer receive commissions unless they click your affiliate links again.
Another great thing about Kiwi.com is that they have a monthly bonus in place. For every 25 sales completed within a given month, you will receive a $25 bonus. This as well stacks so if you complete 100 sales in a given month, you'll get $100.
In comparison to some of the other companies, the 3% commission is standard although there are some companies offering between 2-5%.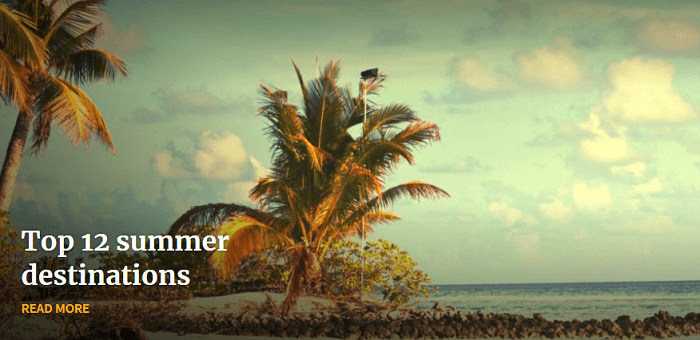 Alternative Affiliate Programs
There are many different affiliate programs for travel companies offering similar services to Kiwi.com. The top well known globally are Priceline and Booking.com. It's important to keep your travel affiliates diversified, but make sure not to utilize too many of these and when selecting them keep in mind your earning potential from each.
Here is an overview of two travel affiliate programs:
Priceline: They offer travel packages on hotels, cars, flights, and cruises all in one place. While many sites offer the standard travel options, having cruises included is a really big plus. They also have a flat 5% commission on hotel bookings and $4 commission on flights.
Booking.com: While Kiwi.com and Booking.com utilize the same system for their hotel bookings, they have a different commission structure which is interesting to check out. Booking.com offers you a % of commission of the profits that they make. With the entry level commission of 25% increasing with the number of bookings completed up to 40%. This is not a percentage commission on the overall sale, but only a commission on their profit.
While these are both good programs, I highly suggest to supplement your travel program with a tour site affiliate program. My personal favorite is Viator which offers activities and tours around the world. This way you can help others get around the world and see the best attractions those places have to offer.
Website Ideas
Without a doubt, travel blogs are one of the best websites to use as an affiliate partner to Kiwi.com. Since they have hotels, flights, and car deals for around the world you'll find plenty of ways to advertise with them.
Lets say for example you want to start a blog to traveling all 50 US states, you'll need car and hotel services to pair with that journey. On each step of the way through the states you can find the best hotels in each of the cities you stop through and give them as suggestions to your readers so they can travel in your footsteps on the way.
Maybe you're more into the luxury lifestyle, you can research the best luxury hotels across Asia and review each of them. You can then give your readers the top 5 or 10 luxury hotels in every city across Asia. By creating summaries of each of those best luxury hotels it takes most of the leg work out of doing the research and gives the readers a comprehensive and easy to follow overview of luxury hotels. Each of those hotels you can use your affiliate links for so you get credit if they book them.
Can You Make Money With The Kiwi.com Affiliate Program?
There's plenty of ways to make money with Kiwi.com, but before you get started you have to sign up for their program. Kiwi.com enlisted the help of the CJ.com affiliate network, who's a 3rd party company that manages their affiliate program.
As soon as your CJ Affiliate account is opened, you can navigate to the "Advertisers" tab and search for Kiwi.com. This will allow you to apply for Kiwi.com's affiliate program. once Kiwi.com has approved you then you're ready to start advertising.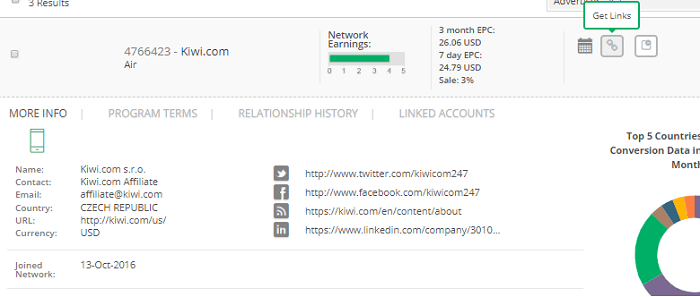 Upon approval you'll see Kiwi.com now listed under your approved advertisers. Clicking on Kiwi.com will open the program's description and terms. Simply click on the "Get Links" button on the right side and you're ready to start using their tools to advertise on your site.
Banners: Under the "get links" tab you'll see many banners that Kiwi.com has created for you to easily advertise their products, services, and promotions. . The system that CJ Affiliate has is easy to use simply select on the banner you want to put on your site and then click the "get code" button to copy the HTML code to place on your site. The banner will automatically include your affiliate partner code which will ensure you get credit for any customer who clicked it.
Text Links: You can also use your specific affiliate partner URL for Kiwi.com as well for creating hyperlinks to their home page. Unfortunately Kiwi.com does offer specific hyperlinking to exact hotels, but it will require you to install an add on to your browser which enables "deep linking". This is a bit more of an advanced tool but you can easily find a detailed guide by going in the top of the CJ Affiliate portal and under the "Links" drop down select "Link Tools".
Pros/Cons of Working With Kiwi.com
While there are many different travel affiliate companies out there, the one biggest pro of working with Kiwi.com is that their commission % on flights is definitely the highest I've seen on all companies. I also felt their website offered customers some really great tools for planning their trips including the Nomad feature which allows them to book many flights for a multi-country/city tour.
On the downside, the biggest problem with travel affiliate programs is that the market is really too saturated now that it becomes difficult to make a substantial amount of money. It doesn't hurt to keep trying though 🙂
Keep traveling and looking for the best affiliate programs out there. If you have suggestions on other affiliate programs in the travel niche let me know in the comments below!
The Internet's #1 Affiliate Training
It sounds like you're pretty familiar with the basics of how affiliate marketing works. Awesome! But is your website profitable yet? Are you stuck spending hours wondering why you aren't seeing results yet?
You aren't alone. Most newbie affiliate marketers are a little lost, jumping from one "how to" guide to the next, hoping to learn the secret sauce of how to make money with affiliate marketing
I was able to turn my basic niche blog into a six-figure earner in 18 months following the training from this company. They focus on building a sustainable business that will earn for years, not just a website that will "game" search engines for temporary rankings. That's why 8 years later my websites are still earning and still growing.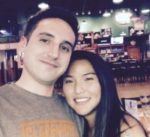 Nathaniell
What's up ladies and dudes! Great to finally meet you, and I hope you enjoyed this post. My name is Nathaniell and I'm the owner of One More Cup of Coffee. I started my first online business in 2010 promoting computer software and now I help newbies start their own businesses. Sign up for my #1 recommended training course and learn how to start your business for FREE!