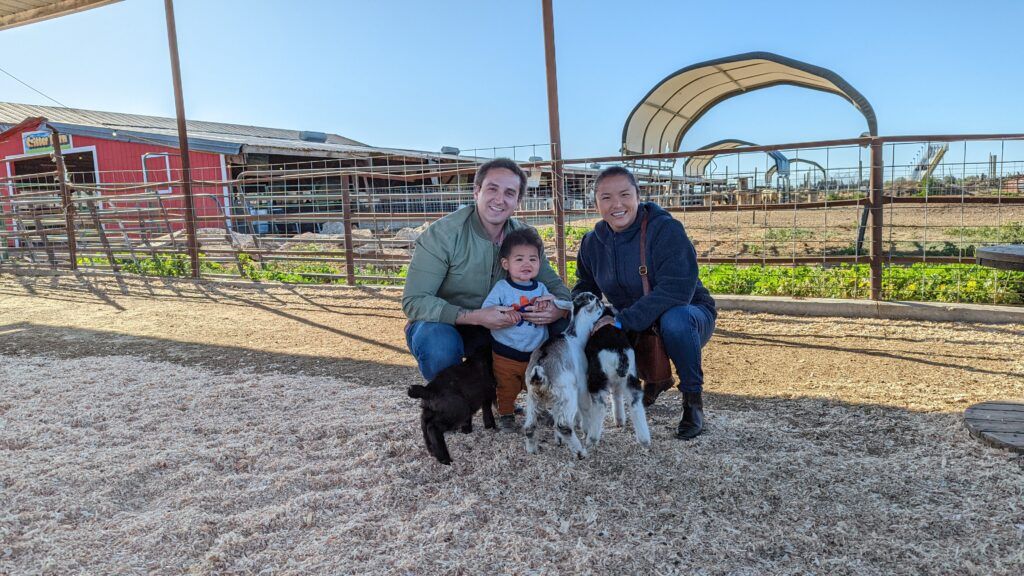 Are You Ready To Work Your Ass Off to Earn Your Lifestyle?
Are you tired of the daily grind? With a laptop and an internet connection I built a small website to generate income, and my life completely changed. Let me show you exactly how I've been doing it for more than 13 years.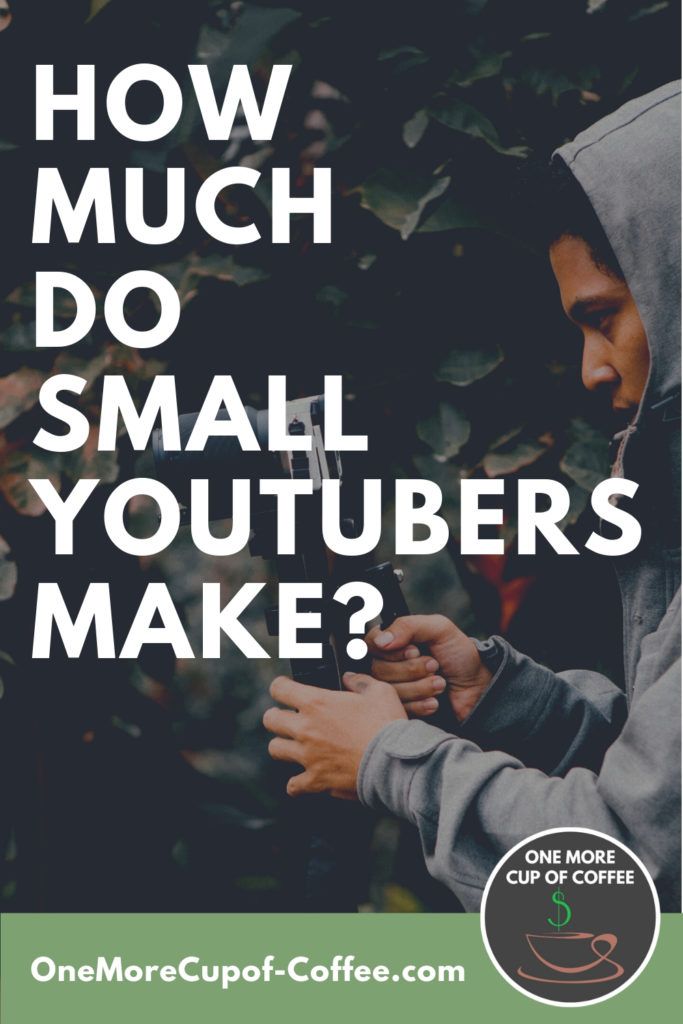 When people hear about YouTubers, their first reaction is usually something similar to the effect of, "Oh, you must be rich!"
This happens because people imagine YouTube, in all its glory with 30 million visitors per day, and assume YouTubers must be making bank from all of that viewership. (I mean there are legitimate millionaire YouTubers out there truly earning solely from YouTube.)
But in reality, small YouTubers, or those just starting out, don't typically make a lot of money from their channel. But they can. How much exactly?
In this article, we're taking a look at how much small YouTubers can earn as they watch their subscribers and video count steadily climb.
How Much Do Small YouTubers Make?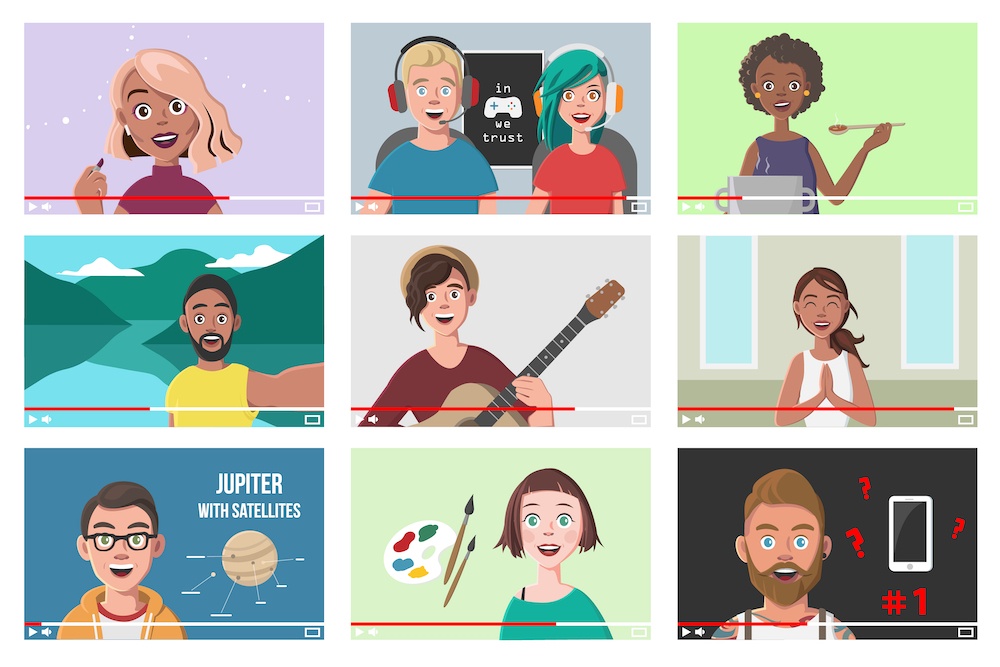 First off, per YouTube's monetization regulations, you can't start earning from a YouTube channel unless you've got a minimum of 1,000 subscribers with over 4,000 hours of video watch time combined. If that seems pretty strict, it's just YouTube's way of trimming away at who is and isn't serious about using their platform consistently and ensuring only higher-quality videos get approved for monetization.
As for actually how much YouTubers can make once they do unlock that threshold, it depends.
No two YouTube channels are the same so earnings can have huge variations, even if two channels have similar content and statistics.
One Youtuber with 10,000 subscribers could be earning less than someone with 5,000 subscribers. Growth on YouTube doesn't necessarily mean more money when you're on the smaller end of YouTube.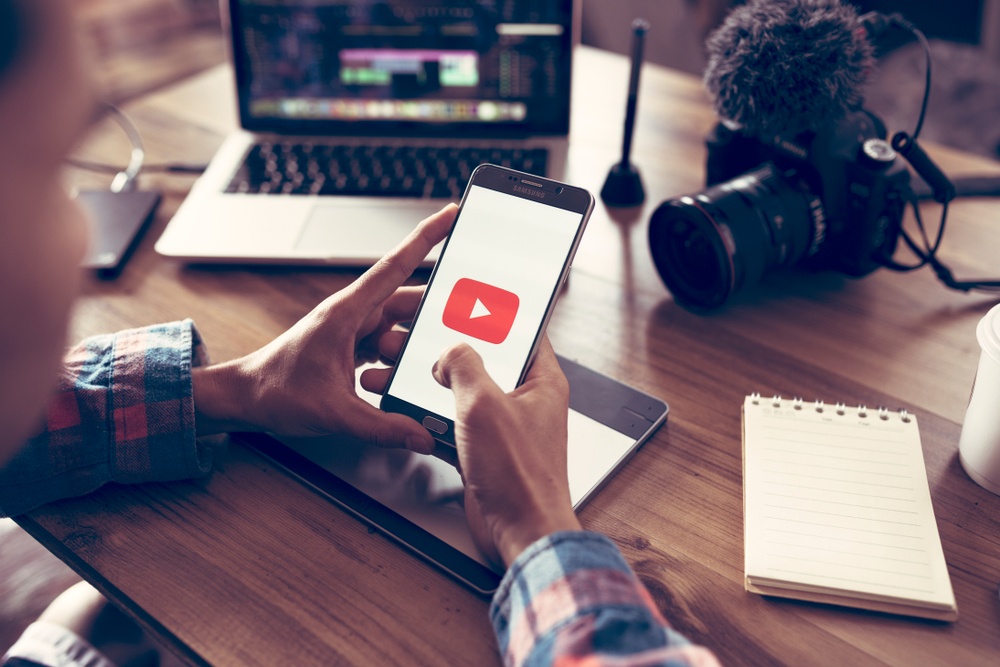 On average, YouTube ads, which are paid by Google Adsense (more on Adsense earnings below), earn YouTubers between $1-10 per one thousand impressions – commonly known as CPM or cost per mille. But for small YouTubers, one can expect to earn roughly $4 or less for a video with 1,000 views.
So even if you got 50,000 views on one video (which sounds pretty nice to newbie YouTubers), you would only earn around $200. $400 for 100,000 views, and so on. But again, that isn't a fixed CPM rate and is only an example.
Also, that doesn't mean small YouTubers can't make a living wage from growing a Youtube channel. It's just not likely for those starting out.
How Much Do Small YouTubers Earn with Adsense?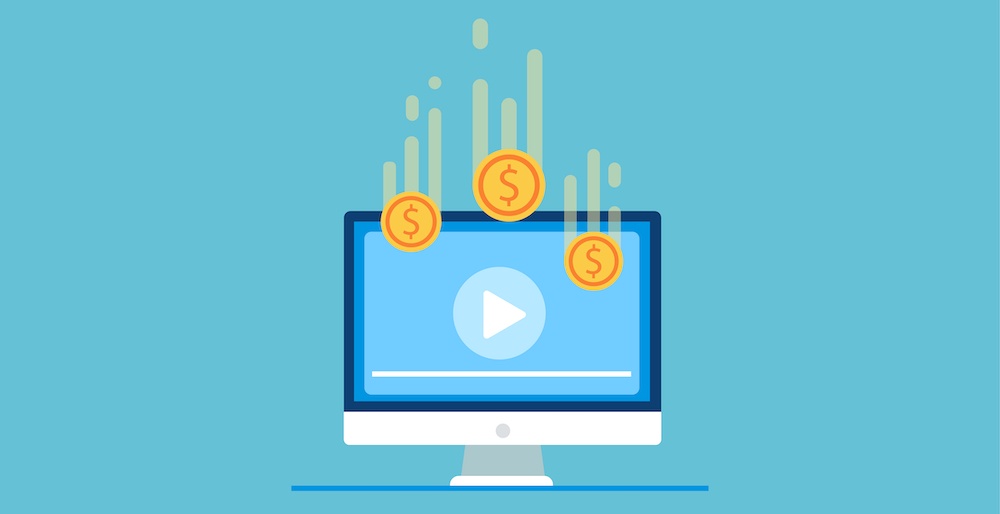 As you're probably aware of by now, YouTubers make money through Google Adsense. So it's Adsense that pays you, not YouTube. Anyone, doing any topic can make money with YouTube Adsense earnings, but I think this option is most powerful for niches where it's not easy to make product recommendations. For example, with travel bloggers, you can't exactly recommend flights and luggage to buy in every video. It gets repetitive!
However, you CAN post beautiful videos from around the world and that never gets old. Each view earns you a bit of money, regardless of whether you're "selling" anything or not.
To illustrate just how much YouTubers with small channels can make, let's take a look at the three case studies below.
Example 1: How Much Small YouTubers Can Make (With 3.3K Subscribers)
For example, Seth Fowley in the below video shares his YouTube earnings back in 2016.
Within seven months of uploading videos 3x per week, he managed to rank up 3,300 subscribers. So a fairly small-sized YouTube channel with a typical subscriber growth rate.
But despite having over 112,000 total video views in just one month – which isn't bad for any other platform other than YouTube – he only earned an underwhelming $97.42. That means his CPM was quite low at less than a dollar, $0.86.
If you take a look at his account today, all that consistency must have paid off because he now has over 337K subscribers.
He's no longer what you'd consider a "small YouTuber."
However, his video from his YouTube childhood still gives a great overview of the reality for most small YouTubers just starting out. That is, it can take months or even years to grow a YouTube channel that's profitable enough to replace a day job.
Example 2: How Much Small YouTubers Can Make (With 7.8K subscribers)
To compare, check out the below video by Marissa Lyda from The Budgeting Wife. Marissa started uploading consistency in February 2018.
It was only until months later in June or July when her channel was approved to be monetized. The video shows her earnings six months later for December 2018, when she had approximately 61,000 views for the month which earned her $415.37.
Her Adsense earnings were therefore around $6.80 / 1,000 views.
Example 3: How Much Small YouTubers Can Make (With <10K Subscribers)
Now, this next example shows quite a different story.
Gemini Connect is a small YouTube channel run by a couple who are professional photographers based out of Seattle.
Within one year, they realized their "sweet spot" for earning from their videos was in most part thanks to their niche – cameras and camera gear! As professional photographers, this makes sense.
In just under one year, they were able to earn over $5,000 from YouTube Adsense. They started earning CPMS under $10 but you can see in the screenshots they share that their CPMs often jumped up above $12.50, even reaching $35.
How Much Do Small YouTubers Make Affiliate Sales?
In the Gemini Connect video, Suzi and Martin also reveal how they are able to earn from affiliate marketing. They use it both on their YouTube videos by linking their recommended camera gear and products in the descriptions just below the videos.
Just like with affiliate marketing on blogs, disclosing the fact that the links are affiliate links is a must.
Other than that, affiliate sales work the same! So even if a YouTube channel is relatively small like theirs was, it can still earn a decent amount through affiliate sales, if not through Adsense.
That's what's so great about affiliate marketing in the first place. It doesn't cost the reader or viewer any extra to purchase a product from affiliate links and it can be used across all platforms – a blog, YouTube channel, or social media.
By doing this, they were able to earn over $9,700 from affiliate sales. But since they used both affiliate links on their blog and YouTube videos, it's unclear where most of that money came from.
In any case, it goes to show that YouTubers with small channels can still earn a decent amount of money. Any small Youtuber can do the same. As long as they have a great plan in place, with a target niche, and are engaging consistently with their audience.
Having these characteristics will also help in growing a YouTube channel even beyond 10K subscribers. Personally, I think affiliate marketing lends itself to certain niches better than others, but there's always opportunities. For example, I think personal finance bloggers or fashion bloggers could make a lot by helping people with their content, then making product recommendations within the video, including affiliate links in the video descriptions!
How Do Small Youtubers Make Money From Sponsorships?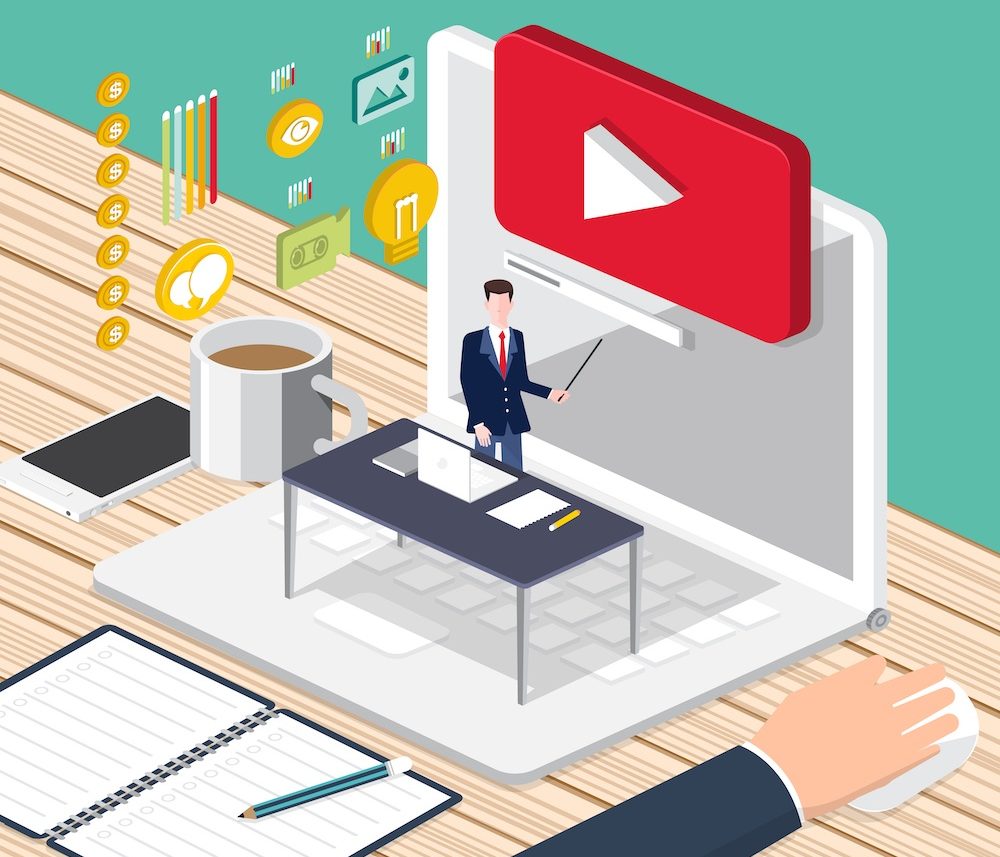 Another big way that a small YouTuber (or any size Youtuber for that matter) can earn from their channel is through paid sponsorships. Even if your channel is small, landing a partnership is doable. It's not just for the giant channels.
Plus, more and more, brands and businesses are investing in "micro-influencers" who have a following of less than 50K. It's no longer far-fetched to see even an Instagrammer or YouTuber with less than 10K getting paid to promote a product. Having a smaller yet targeted audience often can convert more than some of the larger influencers even.
So how do small YouTubers get sponsorships? Check out this video by Latasha James, a small YouTuber and freelancer, who gives us the run-down of how to land sponsorships. To optimize your chances, she suggests preparing the following:
An updated media kit or Rate card
Know your audience demographic
What are your deliverables (what will you deliver)?
Avoid underselling yourself
Decide whether you will do integration vs. dedication reviews
Try to get your engagement rate above 3%
Decide on whether you receive payment or in-kind payment (free product, ticket, etc.)
As with most online businesses, you should avoid making sponsorships your number one priority. Why? Relying on sponsorships isn't a wise move because of how they vary from one to the next.
While this might not be the case for mega-influencers who earn $15 grand just from one sponsored video or Instagram post, it is the reality for most small YouTubers. Sponsorships just aren't very reliable sources of income. (Again, for most).
Other Ways To Make Money As A Small YouTuber
Now other than affiliate, Adsense, and sponsorship earnings, how can you earn money from a YouTube channel?
Selling A Youtube Channel
Can you sell a YouTube channel like a blog? The answer is both yes and no, depending on who you ask.
According to YouTube's policies, selling a YouTube channel isn't allowed. But a quick search in Google and you'll find tons of marketplaces attesting to their "partnership" with YouTube in the acquisition and selling of channels.
For example, the guys over at Trustiu wrote a great article about buying and selling YouTube channels, how to do it, and what to consider. It's quite convincing and from the examples they show, it IS possible to sell a YouTube channel.
But it's risky!
If Google finds out, the channel could be demonetized and removed entirely. That also means you could suddenly be added to Adsense's "blacklist" so to speak, hurting your chances to earn through other means. (Like from Mediavine ads which require good standing with Adsense).
The top 100 YouTube channels are selling for millions of dollars. So is it really illegal or just "not recommended"? While not as popular or lucrative, small channels on YouTube have also been bought and sold through networks and marketplaces like Trustiu, Fameswap, Accs-Market, and Epic NPC.
In sum, there are large multi-channel networks or "MCNs" who turn a profit by acquiring and reselling YouTube channels. There are a dozen factors that play into just how much a channel is worth, though, such as:
Is the channel monetized?
Are the earnings decreasing, stable, or increasing?
Number of subscribers and video views
Earnings across the last year (and more importantly, the last 3 months)
Is the channel in good standing (with 0 strikes)?
Is the channel highly personalized and reliable on the creator?
And more!
The answers to questions like these will determine how much a channel is worth.
So when do you sell a Youtube channel? They say to sell it once you lose passion for making new videos.
To grow a channel effectively on YouTube, you need to upload consistently. Once you slow down, so does your engagement. Soon enough, all that hard work you put into growing it begins to dwindle. Then before you know it, you might have missed out on the chance to sell while the stats still looked nice!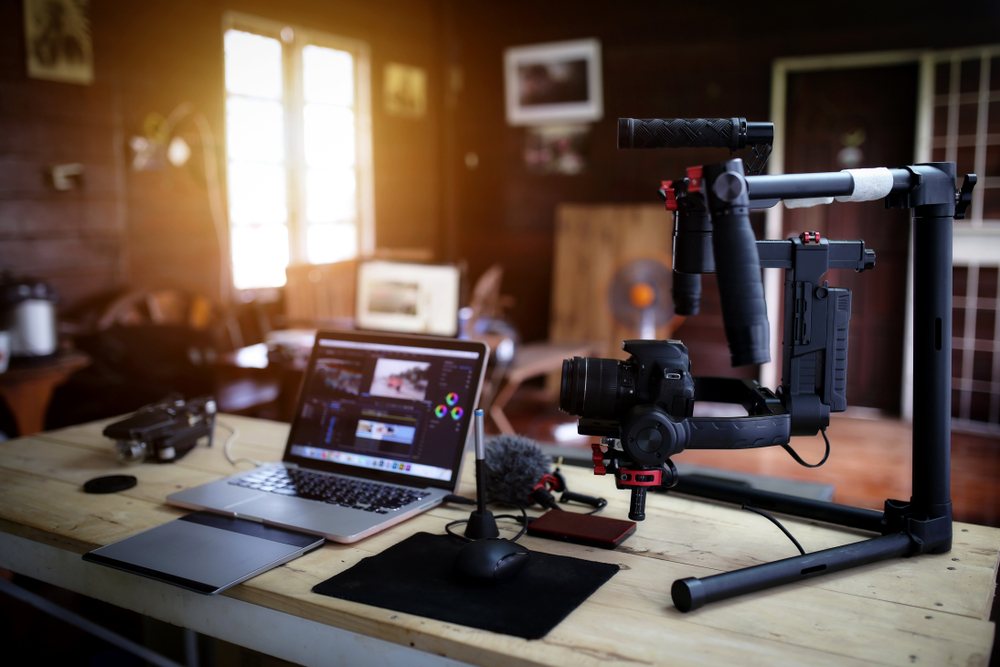 Selling a YouTube channel for profit is much like selling a blog. The sale price is usually estimated at around 3x the annual profits (or 36x the monthly earnings). So a YouTube channel earning $1,000/month could potentially sell for $36,000.
The choice then would be, would you rather continue growing a channel for three years and earn the same or potentially more than what you could earn with one lump sum from the sale? And is it even worth the risk?
Licensing Viral Videos
Last, but not least, you can license viral videos to services such as Jukin Media. So how does it work? First, they search the market for the best and latest user-generated videos. Second, they contact the owners, negotiate a price, and then finally, they license the videos for third-party use.
The videos available on Jukin Media are available for brands and companies to use. The videos have already been hand-selected and cleared for licensing. The site currently has over 30,000 viral videos licensed and ready to re-use.
The video below offers a great overview of how it works when someone posts a viral video:
But how much are viral videos worth?
That all depends on its virality. But in general, once a video hits that viral sweet spot, you can earn above and beyond $10,000. Even $150,000 like this father made after going viral by sharing his son's funny moments after a visit to the dentist's office.
Another popular licensing company is Viral Hog, which answers a bunch of interesting FAQs about licensing viral videos.
Want To Start A Profitable YouTube Channel?
There's no secret to getting started with a YouTube channel. Just remember, to monetize a channel you'll first need 4,000 hours of video watch time within 12 months and a minimum of 1,000 subscribers. Right now you're probably excited to start your channel, but also frustrated that you have to do so much before you earn a dime.
Try to look at it as a practice run. Learn how to shoot, edit, upload, and engage. Take the time to improve your craft. You won't be an overnight success, no matter how funny or smart you are. It takes time. You gotta grind. Here's my favorite Gary V. video on the topic.
Once you start posting, keep it up, and stay consistent as much as possible. No one wants to watch a channel go stagnate!
Though I'm not a YouTube or video expert by any stretch, I do know a lot about Video SEO, and know that if your SEO game is on point, you can scream past a lot of beginner YouTubers and at least get ranked for your intended terms.
Another bit of advice – don't make YouTube your whole game plan. Ultimately, YouTube can take down your channel at any time, for any reason. Having your own website can also help diversify your traffic, increase affiliate/ad revenue, and give you a backup plan if something happens to your channel. You can also use a website to collect emails to communicate with your fans (and send out promotions), plus you have a lot more design control!
Even small YouTubers can make good money online, but if you want to run a reliable online business, your own website is essential.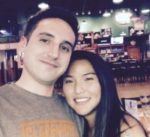 Nathaniell
What's up ladies and dudes! Great to finally meet you, and I hope you enjoyed this post. My name is Nathaniell and I'm the owner of One More Cup of Coffee. I started my first online business in 2010 promoting computer software and now I help newbies start their own businesses. Sign up for my #1 recommended training course and learn how to start your business for FREE!