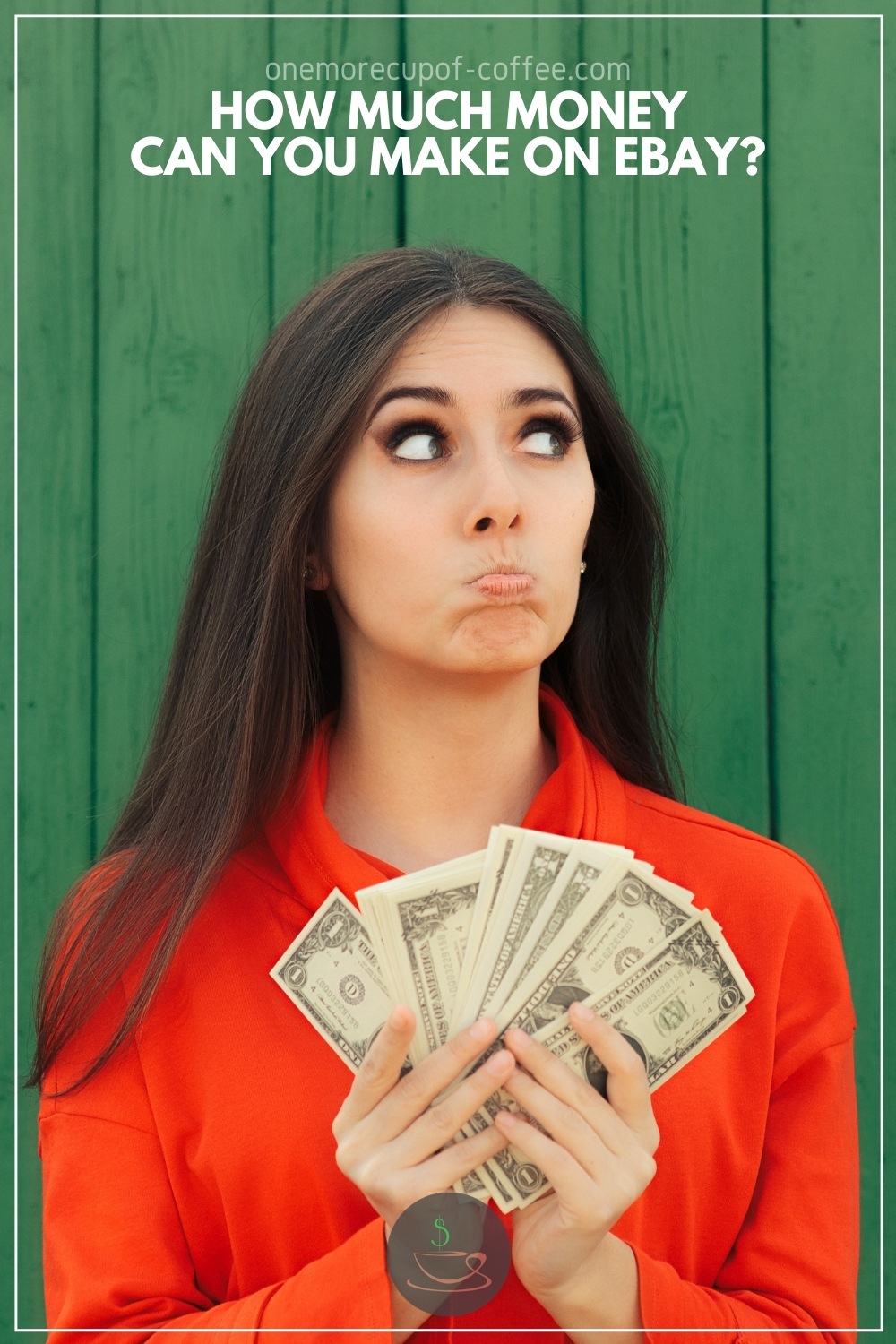 eBay is one of the best places to make money online, with nearly 2 billion transactions per day. That's a heck of a lot of buying and selling going on! But how much money can you make on eBay realistically? The answer, it seems, depends on a whole lot of "ifs" and a bit of calculated luck.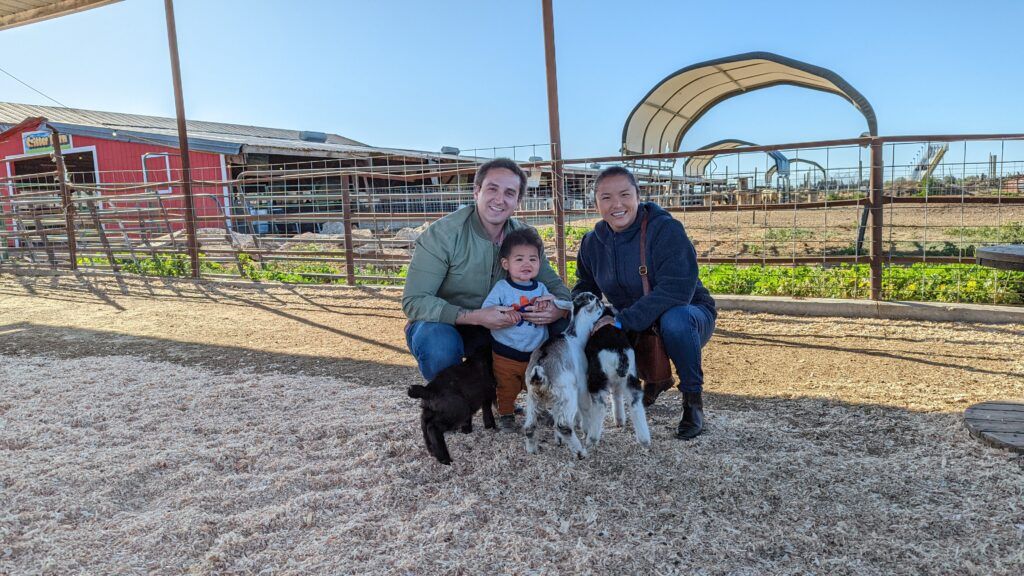 Are You Ready To Work Your Ass Off to Earn Your Lifestyle?
Are you tired of the daily grind? With a laptop and an internet connection I built a small website to generate income, and my life completely changed. Let me show you exactly how I've been doing it for more than 13 years.
I see a lot of questions asking if eBay is the right place to make money in 2021 and beyond. With the other lucrative alternatives like Etsy, Shopify, and Amazon, many people are wondering what's the real attraction to eBay and if it can make you good money. But, despite eBay being (and feeling) ancient these days, thousands of online entrepreneurs still depend on it to make their full-time income.
That's the thing with eBay as opposed to some of the other eCommerce marketplaces. eBay is a "smorgasbord" of opportunity. You can make money flipping all sorts of stuff, create a weekend side hustle reselling sports cards or sneakers, or completely create your own business from scratch and have your seller profile climb in the ranks over time. The money-making potential is up for grabs with eBay.
In this article, you'll learn just how much money you can make on eBay selling via these common methods mentioned above. And while it's almost impossible to guarantee how much profit you could make, you'll be able to take away eBay seller income averages and which items make the most profit that you should consider selling when starting your own eBay business.
How Much Money Can You Make With An eBay Business
There is no single-digit or range of numbers that will 100% tell you how much money you can make on eBay. Truth is, there are dozens of ways to "rise to the top". While some people dropship, others simply flip items like watches, phones, or even gift cards.
As many eBay sellers would tell you, it's not about quantity or even quality. Simply listing 500-1,000 products doesn't mean you'd make any decent money. Instead, the most valuable way to both start and keep making money is by integrating customer feedback into your process.
That said, typically the bigger sellers will have a higher amount of listings. But each item is sold with purpose (it isn't just junk). That's because everything you list needs to have a listing, photos of the product, and good customer ratings.
What's certain is that what works for one seller may or may not work for you. The trick to making money on eBay is to keep testing and trying new things.
Here are a few eBay earnings income reports from bloggers and YouTubers who sell part or full-time on eBay:
As you can see above, there are many different ways to sell on eBay and make a profit. Whether you do it full-time or part-time or want to limit it to eBay auctions on weekends, you can make great money on eBay with as much or as little effort and investment as you like.
If you're not sure about going all-in and stocking up on your own inventory, you could consider dropshipping or testing out the eBay waters by selling stuff you have in your garage or closets and making a quick profit.
As the below video summarizes, you get out of eBay what you put in.
How Much Do eBay Sellers Make On Average?
eBay sellers are making anywhere from $50 USD per day up to $25k per day. That's right – the amount of money you can make on eBay is truly limitless.
But on average, how much does a typical eBay seller make (barring the top earners)? You could realistically make between $1-5k per month working full-time in your first year (and much more if you can manage to scale it). But it really comes down to how much time you're willing to dedicate to this endeavor.
As for how much you earn on average with eBay will depend on a few main factors:
Product quality
Quantity of listings
Your niche
Profit margin
Shipping costs
eBay fees
It's important to remember that even though you could earn $100k in revenue per year, the actual profits will be much less than that – maybe half. Similar to ProDuoFlipper who grossed $125k in one year with hundreds of listings but only profited about $55k after costs for inventory, shipping, and of course, taxes.
To sum it up, there are thousands of eBay sellers who are earning $10,000 or more per month but it's not easy to get to that level.
It's safer to expect to earn between $1-5k per month, the median of which would still be a much better salary than the minimum hourly wage for a 1 or 2-person household.
How Much Does It Cost To Sell On eBay?
With the enormous size audience that you have access to on eBay, it's only fair that the eCommerce platform takes its fair share of the pie (fair is debatable, but you get the drift). That said, you can't sell on eBay and get away with zero fees somewhere down the line.
The question is: Is eBay still worth it despite the fees?
Here are the associated fees whenever you sell on eBay that will inevitably take a chunk out of your total profits:
Listing (Ad Serving) Fees: Free up to 50/month, after which it costs $0.35 per ad serving. You can also pay to have listing upgrades, which unlocks features like additional ad limits, international visibility, and larger photos).
Seller Fees: 10% of the total sale amount of the ordered item.
Category Fees: There are some extra fees depending on the category in which you sell (i.e. motor vehicles and real estate).
Many users say that eBay has one of the highest fees of all the marketplaces while others' testimonials say it's reasonable. Ultimately that is up for you, the seller, to decide.
In any case, you will have similar fees with other popular marketplaces. Etsy and Shopify are not that much better. If you're wanting a virtually free marketplace to sell your stuff, try to sell on Facebook Marketplace or Craigslist.
Best Things To Sell On eBay To Make Money
One of the ways to scale your earnings on eBay is to narrow down your product categories into profitable niches so you have mostly high-converting items.
To make the most profit on eBay you'll also want to consider how to downsize your overall costs – that could mean selling extremely low-cost products (like jewelry supplies) that allow you to reap over 90% of the profits.
There are many ways to strategize and capitalize on profits when selling on eBay. But it's good to know that the top-selling niches are usually common, everyday products.
High-ticket items on eBay come and go with the rise and fall of trends, but the below product categories are always in constant demand (thus resulting in high conversion rates):
Beauty & Cosmetics
Furniture
Baby Clothing & Accessories
Toys & Games
Tools & Autoparts
Fitness & Exercise Equipment
Vintage Items & Collectibles
Sports Cards & Gift Cards
Sneakers & Shoes
Mugs & T-Shirts
Musical Equipment
Trending Products
Another strategy to make $50-100 or more per item is to sell merchandise and "oddball items" that are discontinued or no longer available for purchase, such as cinnamon gum or soda flavors. When they go out of business, the item's value skyrockets and can be resold on eBay for a huge profit.
There is really no limit to what you can sell on eBay. If you have something unique to sell or even something common, then eBay is the best place to sell it to make a profit. Keep the handmade artsy stuff and digital products for Etsy and the highly-brandable and trending products for Shopify.
Everything else, like discounted gum or flipped furniture, is fair game on eBay (and maybe even Craigslist).
Is eBay Worth It?
With over 182 million active eBay buyers worldwide, it's reasonable to say that selling on eBay is highly lucrative with the potential to scale your earnings and make it worth your while.
Also, since eBay is mostly trustworthy (apart from a few petty scams), there's no shortage of buyers out there looking for the next best product. It's not like you have to start a brand from scratch (like with a Shopify store).
But like selling on other eCommerce alternatives, it's only really worth it if you dedicate your time and give it a real chance.
As we saw above, you could make just a few hundred bucks each month selling items on eBay as a side hustle. But with more time investment, you could potentially blow up those earnings into a full-time profitable business.
If selling your own stuff on eBay proves to not really be your gig, then you could also opt to be an eBay affiliate, making money promoting other people's stuff and earning a commission.
Finally, remember that there's no one-way to the top of the eBay listings. In many cases, it's all about getting started and keeping at it!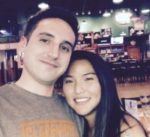 Nathaniell
What's up ladies and dudes! Great to finally meet you, and I hope you enjoyed this post. My name is Nathaniell and I'm the owner of One More Cup of Coffee. I started my first online business in 2010 promoting computer software and now I help newbies start their own businesses. Sign up for my #1 recommended training course and learn how to start your business for FREE!