Chances are you've already searched through the listings on Craiglist when you were interested in buying something. But have you ever considered being on the other side of the screen? You know, the one actually making money by flipping on Craigslist?
Becoming a seller, instead of or in addition to a regular buyer, gives you the opportunity to make some extra cash on items you no longer use or want. Better yet, you could buy and resell items on Craigslist and turn what once used to be just a fun flipping project into a legit money-making business!
While there are several places to sell online, Craigslist is perhaps one of the best if you want to make money flipping – no matter what it is you wish to sell. Cars, second-hand furniture, vintage electronics… There are dozens of items you can flip on Craigslist to turn a handsome profit. Sounds easy enough, right?
If that seems like a side hustle you would be interested in pursuing, keep reading below. In this comprehensive guide to flipping on Craigslist, I will teach you everything you need to know to make your first successful sell on the platform (and then some!).
How To Make Money Flipping Stuff on Craigslist
What Is Craigslist Flipping?
Craigslist flipping is a way to generate income by buying in-demand items at a discount and then upselling them for a profit. It is a generally straight-forward way to make money and can eventually turn into a steady stream of passive income.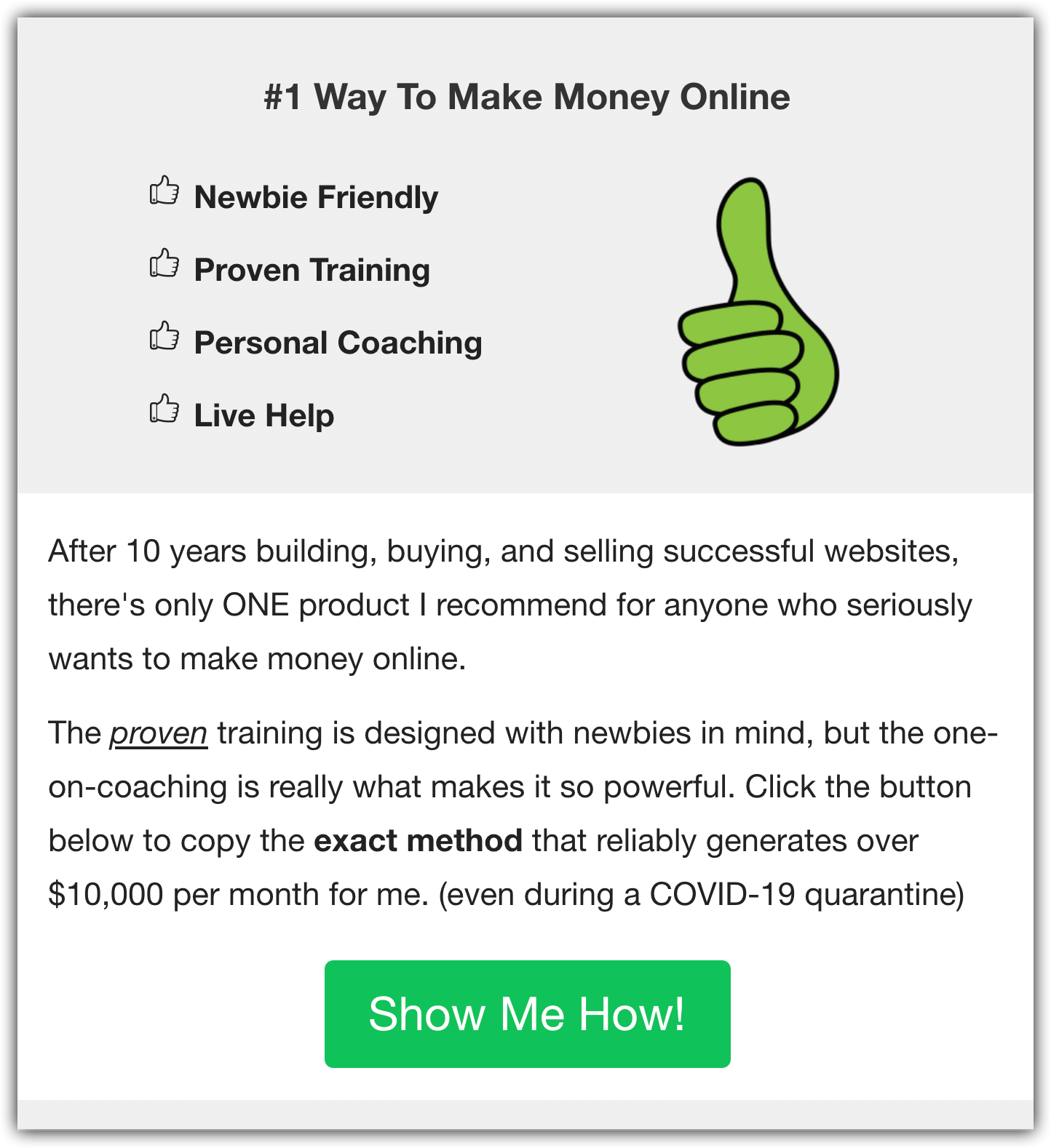 The art of flipping consists of buying under market value and then selling after that value increases. The more the value goes up, so does your profit margin.
What's great about flipping on Craigslist is you have control over how much money you want to make. Do you want to just hustle on weekends for a few extra hundred a month? Or could you see yourself finding bargains, maybe doing a bit of handiwork to fix the item(s) up, and reselling frequently to generate full-time income?
No matter how much investment (both time and money) you wish to dedicate to flipping on Craigslist, it's a lucrative business opportunity that passes the test of time.
Best Items To Flip On Craigslist
So you've decided to start flipping on Craigslist, but there's just one problem. What the heck do you actually flip? What sells well on Craiglist vs what doesn't?
According to expert sellers, the best items to flip on Craigslist for profit are:
Furniture: High-end, vintage, or classic pieces always sell fast.
Home Appliances: Kitchen gadgets and electronics, second-hand washers and dryers, fridges… There's always someone in need of a newer, better replacement.
Cell Phones: Phones are always in surplus and those who can't afford the latest version often hunt for the best second-hand deals on Craigslist.
Cars: Yes, you can even flip cars on Craigslist!
Electronics: Electronics in general will always sell well on marketplaces like Craigslist. Whether it's a vintage video game console or a modern DVD player.
Of course, the list of what you can buy and flip on Craigslist is practically endless. Bikes, cookware, clothing, power tools… All of those can also be bought and sold on Craigslist for profit.
But if you haven't noticed, the items mentioned above tend to be high-ticket. Meaning, selling those items will be better worth your time rather than low-end stuff that would require double or triple the amount of sales to match the same amount of profits.
You also want to consider what sells fast on the platform, and that tends to be things like phones, furniture, electronics – even cars. Things that people want more of, or at least a better version of.
Also, remember that flipping is not the same as investing, so you want to target quick turn arounds in order to generate the most profit and have a decent cash flow.
Where To Find Items To Resell
Once you have the items in mind that you wish to sell, where do you actually find them at a low price? Maybe even for free?
Online Marketplaces
One of the best places to find stuff to flip is the same as where to sell it – on Craigslist! As a buyer and seller, you have the advantage of sorting through listings with potential.
Sometimes flipping can be as simple as – can I bring more value to the listing and earn a profit that way? For example, simply cleaning up or lightly ameliorating the product and posting it with better, higher-quality photos can result in you selling the product for more than what you paid for it (with minimal work involved).
But beyond the platform, where else can you find stuff to sell?
Another way to do is to search on alternative marketplaces. Think eBay or Facebook Marketplace. Simply selling on another platform, where the perceived value may be higher, can be a strategy to find items to sell.
Local vs Global Markets
You could also take this strategy to the next level and find items to sell in a different country, where again the perceived value may be higher.
For example, Apple products are cheaper in the USA compared to Europe or Latin America, as this is where the distribution is widest. You could buy new or lightly used in one country and sell "for a discount" in another, yet still profit a few hundred bucks from the transaction.
Of course, the logistics would be a bit more complicated, with shipping and all, but it's still feasible.
Yard Sales
Yard or garage sales are often gold mines for finding items at a low price that you can upsell after giving them a makeover.
More often than not, items are way underpriced at yard sales because the owner simply wants to get rid of them without tossing them into the trash.
If you have the chance to scour yard sales in your neighborhood, don't pass up the opportunity.
Pawn Shops
Pawn shops are another option for finding items to flip on Craigslist, especially so if you want to sell classic or vintage-style things (i.e. jewelry, furniture, etc.,).
In fact, picking a niche for your seller profile on Craigslist is a brilliant way to attract a certain audience and increase sales (and profits).
Flea Markets
Flea markets are another way to mine for second-hand gems. These items are usually on sale with huge discounts because they usually need small repairs or fixes to make them redeemable for reselling on Craigslist.
How To Flip On Craigslist For Profit
Now you have your seller account set up and the items you wish to flip ready to roll. The next step is to make your first successful sale!
Here are some tips for getting started flipping on Craigslist.
Take high-quality photos: You'd be surprised at how much more money you can make flipping by just posting attractive photos of the product. The highest bidders want quality and the first impression one has on Craigslist is via the featured photos.
Reply to customers ASAP: Flipping requires that you sell rather quickly. And in order to do that, you need to reply to interested buyers as soon as possible. The faster you are to respond, the more trustworthy and authoritative your listing will seem.
Price it higher than your willing to sell it for: If you've ever purchased something online, then you know that you always try to negotiate for a better price. Buyers on Craigslist will do the same, so anticipate this by pricing your product higher than what your target sale price is. That way, you can offer a slight "discount" and make your customer happy.
Detect scams: The best sellers on Craigslist are those who can smell a BS offer from a mile away. Don't meet up in sketchy places (and make sure it's always somewhere public) make sure to receive the payment upfront.
Pros & Cons Of Flipping On Craigslist
While flipping on Craigslist is a great way to make money, it's not without its own faults.
Pros:
Flipping on Craigslist is a proven business model that works (better chances of success if you can copy successful sellers).
Flexible working hours; you can work as much or as little as you like.
Big market opportunity with lots of room for improvement.
Can become a way to generate passive income once the process is set up.
Offers financial-freedom and opportunity to make money on your own terms.
Cons:
There are a lot of "fluff" offers and scams to detect and avoid.
Sales can fall through or buyers don't show up.
Requires knowledge of your product and basic marketing skills.
May require reupholstering, repainting, or outsourcing a professional to upgrade the item before you can resell it for profit.
Storage may become an issue, depending on what it is you want to resell (i.e. furniture takes up a lot of space).
Can You Really Make A Living Selling On Craigslist?
Yes, there's definitely potential to make money selling on Craigslist. The question is not "if" but rather "how much". To answer that question, you will need to figure out what it is you want to sell; if it matches your budget and profit margin target; and how much time you'd like to invest in the project.
You can flip on Craigslist a few days a month and earn a couple of extra grand, or you can pursue this full-time. Either or, selling on Craigslist is a lucrative business opportunity because the platform remains one of the most used sites in the world for buying and selling things.
If you aren't a seller on Craigslist yet, there's not much risk in trying it out. Sure, there are a few scams and risks. But with experience comes wiser buying and selling choices and that means more income. Perhaps even passive income if you're willing to outsource the bulk of the work.
Have you ever thought about selling on Craigslist to make money? If so, what's held you back thus far?
There are thousands of different side hustles you could do to earn some extra money on the side, and which one "clicks" for you depends on your personality and goals. However, there's one side hustle that makes an insane amount of money and works for anyone.
Starting an affiliate website is an incredible way to earn extra money because you can do it from your home on a laptop, and work on your business in the evenings and on weekends. The income potential is huge, and it's easy to scale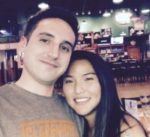 Nathaniell
What's up ladies and dudes! Great to finally meet you, and I hope you enjoyed this post. My name is Nathaniell and I'm the owner of One More Cup of Coffee. I started my first online business in 2010 promoting computer software and now I help newbies start their own businesses. Sign up for my #1 recommended training course and learn how to start your business for FREE!