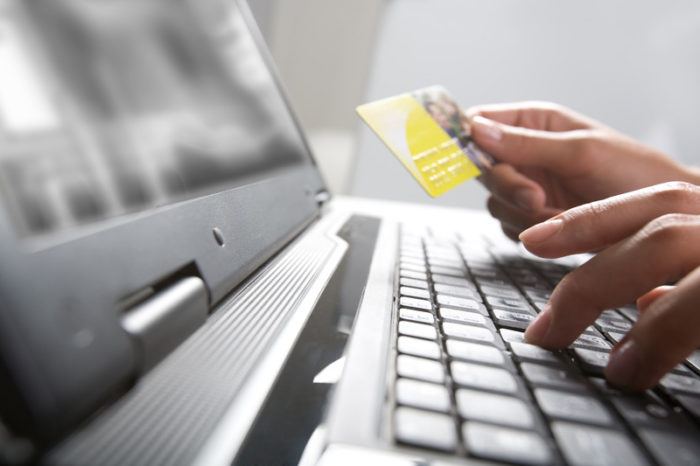 eBay is a fantastic way to buy and sell items. While there are many great deals to be had, there are also risks. eBay scams are a particularly significant problem. These scams often mean that you lose money, items or both. In some cases, you might even be committing a criminal offense.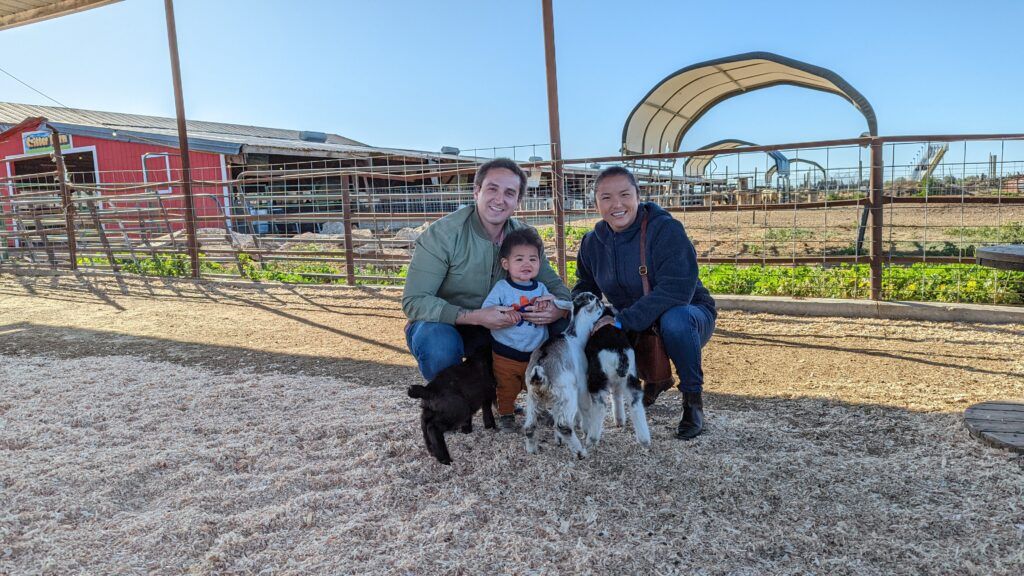 Are You Ready To Work Your Ass Off to Earn Your Lifestyle?
Are you tired of the daily grind? With a laptop and an internet connection I built a small website to generate income, and my life completely changed. Let me show you exactly how I've been doing it for more than 13 years.
I was almost a victim of an eBay scam myself. I ordered a leather computer case from China. It was a "great deal" of course. I waited two weeks, until the date it was supposed to arrive passed. I checked the sellers account to message the person, and the account was deleted. Scammed!
Luckily eBay returned my money after I contacted them, so I wasn't unhappy with the results. However, it was a wakeup call: The scam finder can still be scammed!
Even if you're fairly confident in your online abilities, it's important to be aware of the different scam types. Some scams are well hidden and you might not realize what is occurring until it is too late. This is particularly true for sellers. While eBay has started to add more seller protections into its platform, the current policies do still strongly favor buyers over sellers.
Regardless of whether you're a buyer or a seller on eBay, take a moment to look through these eBay scams. Knowing what to look out for can help to keep you safe and ensure a better online experience.
Scams That Target Buyers
eBay has extensive rules that help to protect buyers on eBay, but you're still not entirely safe. Some eBay scams specifically target buyers, often using sneaky tricks to gain your confidence.

1. The Seller Asks You To Email First
The strength of eBay is the protection that they provide you. If you're interacting with a seller outside of eBay's rules, you're not going to be protected. You should never engage with any sellers that ask you to do this. Simply put, there's no good reason a seller will ask this. If they want to interact outside of eBay, they're not to be trusted.

2. The Auction Disappears
This scam is a variation of the previous example. In this case, the auction that you're bidding on disappears entirely. You're then emailed by the seller, who will tell you that there was a problem or perhaps that you've won the auction. Regardless of the script, the seller is aiming to get you to complete the transaction away from eBay.
Don't take them up on the offer, even if they offer an incentive. Transactions outside of eBay don't have the same guarantees. You'll have little chance of getting any money back if the process goes wrong and it almost certainly will.

3. Second Chance Auctions
eBay does have second chance auctions. These happen when an auction you were bidding on (or perhaps watching) closes without a winner. When the process is through eBay, you'll get an email and a message on your eBay account. Any links will lead back to eBay.
Scammers take advantage of this pattern to create fake second chance emails. These often ask you to send money via wire transfer. Some may send you to a phishing site instead or do something different again. Any second chance offer that doesn't take you back to eBay is a scam.
For that matter, it's better to just ignore the email entirely and check your eBay messages. If the offer is legitimate, it will be there too. You can also check with the seller through eBay to find out whether they did create a second chance offer.

4. Payment By Wire
Some sellers will ask you to pay by wire transfer or bank check. Both approaches are scams. eBay focuses on credit cards and PayPal because these methods offer security. Payments made by wire transfer are difficult to trace and reverse. If anything goes wrong, you'll have lost money and will have no way to recover it.
For that matter, you should ignore any request for an alternative payment method. Most approaches that people suggest will be difficult for you to get money back from. Even if they have a convincing story, stick to the payment methods that PayPal promotes.

5. Payment Via An Agent
In a similar way, some scammers will ask you to do payment through an agent. The request will often sound professional and may involve them providing you with a phone number to call. Don't believe this one for a second. eBay will never have you interact with a seller this way.

6. You Never Get The Item
eBay normally protects buyers if the seller never sends you the item, but that protection doesn't apply to every single product. Some categories are excluded from the guarantee, including real estate, vehicles, services, and specific types of business equipment. Most of the time the product in question is expensive, so if you get caught in one of these scams, the cost will be significant.
Aside from avoiding these categories, there's no way to be 100% confident that you won't get scammed. Despite this, you can improve your odds by paying close attention to the seller's feedback. Don't just look at their rating either, as this doesn't tell you much. Consider how many items the person has sold, particularly how many high-value items.
The same scam can occur in other categories too. In those cases, you should get a refund from eBay. Even then, it's worth paying attention to the seller. It will take time before you get the refund, which could be frustrating if you urgently need the item.

7. Vehicle Scams
This is another case where you never get the item, but it deserves a special mention. Because vehicles are such a significant investment, many sellers on eBay ask for some of the total upfront (perhaps 25% or 50%). Buyers are often willing to go along with this, feeling that there is little risk, as the seller will want the rest of their money.
That argument assumes there is a car to begin with. Some eBay sellers find suitable photos online and write a believable description for the vehicle. They might even steal all of the details from another online listing. They can then simply pocket whatever deposit you pay.
Even if there is a vehicle, there's no guarantee that the seller will follow through. Perhaps they found someone else who would pay more or they changed their mind. No matter how much you love the vehicle, always insist that you'll only pay upon delivery.

8. Untested Or As-Is Items
There are legitimate reasons for selling items untested or as-is. Many sellers will do this just to keep themselves safe, especially if the product has been used. Even so, you need to be very careful about listings like this. Many sellers will use this classification as a way to sell junk products at a high price.
With this type of sale, think about how you'd feel if the product didn't work. Is the price low enough to make the risk worth it? Could you use the parts if the item itself was no good? If you answer no to both of those questions, the sale probably isn't worth the risk.

9. The Item Is Very Cheap
While there are some fantastic deals on eBay, you still need to pay close attention to anything that is dramatically underpriced. This is particularly true for brand-name products that much lower than their regular price. The sale might be legitimate in some cases, but most of the time you're going to get a low-quality knockoff product (if you receive anything at all).
This also occurs with items that are easily counterfeited, such as software and DVDs. There's no way to be certain that you're getting the real deal, but the price and the seller's feedback will provide you with some insight.

10. An Incorrect Name Is Used
Some sellers will ship the item that you purchased but use an incorrect name. This may mean that you return the package, as it isn't addressed to you. When you do so, the seller gets the item back. To make matters worse, the item is considered 'returned', which means you're no longer guaranteed under eBay's regulations.
The main way around this is to open any packages that you receive, if the timing, address and tracking matches. Of course, that approach is debatable from a legal and ethical standpoint.

11. The Seller Sends A Box
Some sellers get crafty with their listings, especially if it is for a product that's in high demand. Some sellers will strongly imply that they're selling the item when they're actually just selling the box. There are other variations too, where the listing is actually for a photograph of the item, rather than the item itself.
You may be able to dispute the sale, if the marketing is misleading and you'd have a good chance of winning. Just be careful. Some sellers rely on you rushing to buy and hope you don't read the text properly. Others are very careful in their wording. If the listing does state that they're selling the box or a photograph only, you might not be able to get your money back.
Scams That Target Sellers
eBay tends to support buyers over sellers. As a result, sellers need to be very careful about any listings they make and be sure to document everything, even if it seems silly. While many buyers are legitimate, there are plenty of scam artists out there, so do your due diligence.

12. The Buyer Claims You Sent A Box
Sellers also get targeted by the empty box idea. With this scam, the buyer claims that they received an empty box, even if you shipped the product. This is easy to prove from their end, they simply take the item out of the box and then take a photo. If eBay makes them return it, they ship the box back and keep the product.
Due to eBay's rules, you have to prove that you did send the item and not just the box. This typically requires photographic proof (or even a video) showing that you did send the item. You'll never know ahead of time which sales are going to be problematic, so you'll need to keep this type of evidence for every sale that you make.

13. Claims That You Sent Nothing
In a similar way, some buyers will claim that you didn't send anything at all. This one is easier to prove. Once again, make sure you have proof that you sent it, along with delivery confirmation.
If the item is worth more than $250 and was paid for through PayPal, confirmation of delivery won't be enough. Due to PayPal's policies, there needs to be signature confirmation. When the confirmation isn't present, PayPal can choose to simply take the funds from you and give them back to the buyer.

14. Claims That The Product Was Damaged
Another issue is cases where buyers claim you sent a damaged item or one that doesn't work. To do this, the scammer ensures they have a duplicate damaged item beforehand and simply switches the two around.
The easiest way to protect yourself is to keep records of any unique features that can be used to identify the item, especially a serial number. You can even include the information in the listing itself. Having the information there will deter scammers, as they know they can't make a switch.
You'll also want to have proof that the item wasn't damaged when you sent it. This protects you if the buyer accidentally breaks the product after they get it and tries to blame you.

15. Credit Card Chargeback
The ability to use credit cards through PayPal gives buyers the ability to initiate a chargeback on their card. This chargeback will only affect sellers if they're ineligible for PayPal's policy for seller protection. To be eligible, you need to only sell to people who have confirmed their shipping address with PayPal. Not surprisingly, many buyers on eBay haven't.
A good balance is to insist that all buyers of expensive items have their shipping address verified. This type of buyer is the most likely to cause problems and expensive sales are where you're risking the most. For smaller items, insisting on verification probably isn't worth the hassle.

16. Send It To Another Address
In some situations, buyers will want the item sent to a different address than the PayPal account holder. This is a tricky one, as there are many legitimate reasons for this request, especially as the verification process takes time. The problem is for sellers is that the shipping address needs to be PayPal verified for you to be protected.
For inexpensive items, sending to another address may be fine. Otherwise, you'll want to ship to the address that's verified with PayPal only. That way you're not risking a chargeback on your card.

17. Send It To Another Country
Sometimes you'll find that buyers want to pay you more so that you can send the item to another country. Nigeria is a common choice, but other countries have been used as well. The buyer often asks for your PayPal email too, claiming that this is needed to provide you with the extra money.
The next step is that you're contacted by someone who is apparently from PayPal, wanting more details. This is the concerning part. Needless to say, the person contacting you isn't associated with PayPal. Other scams may also be associated with the idea as well.
There are legitimate buyers who want items shipped to another country, but most of them will contact you before purchasing the product, not afterward. After all, who wants to buy an item and then find out that it can't be shipped to them?

18. Pick Up In Person
Another scam happens when you've successfully sold a product online (including postage), then the seller contacts and asks you to pick it up instead. They've already paid through PayPal, so there seems no reason to refuse the request.
The problem arises later, as the buyer is then able to request a refund, claiming that they didn't get the item. Because the item was meant to be sent by mail, you won't have the proof that is needed. You'll be forced to give them their money back, despite the fact that the buyer did receive the item.

19. Feedback Extortion
A seller's success heavily depends on their rating and some buyers know this. To take advantages of this, buyers will sometimes threaten to leave negative feedback unless you do what they want. This may require giving them a refund or even paying them money.
eBay has a policy that specifically addresses feedback extortion, so they're on your side with this one. If you can prove that someone tried to extort you, you can get any negative feedback removed from your account.
Just remember that eBay needs to view the buyer's actions as extortion. If their wording isn't clear or if you egg them on in any way, your chances of getting any feedback removed are lower. This is one reason why it is always important to be courteous and professional in interactions with sellers, even if they're not doing the same.

20. Shipping Before Payment
In some cases, buyers will try to make the seller ship the item before payment has been made. This is often achieved by the scammer arranging for a shipping company to pick up the item from the seller. If the seller hasn't been closely watching their bank account, they may provide the item before realizing that there has been no payment.
This scam is a particular problem for professional sellers on eBay. If you're dealing with many sales at the same time or have multiple people working with the account, it's easy to see how confusion might occur.

21. Drop Shipping Scam
With this scam, sellers receive an email that claims they have been chosen as an 'exclusive seller' of some items. The seller is meant to list the item on their site. When a sale is made, the seller then sends a portion on to the scammer and keeps the rest. The scammer is then meant to send the product to the customer. Except, of course, they never do.
Instead, the seller is on the line and ends up needing to give the money back. Avoiding this scam is simple. Just delete any unsolicited drop shipping emails, regardless of how good they sound. Drop shipping can be a challenging business model at the best of times, you certainly don't want to be taking on 'opportunities' out of the blue.
Scams That Target Everyone
22. Phishing Scam
This scam doesn't occur on eBay itself but does target anyone who uses the service. You'll receive an email of some type that claims to be from eBay. The email will direct you to click on a link, which takes you to a fake version of the eBay login page. If you enter your credentials, scammers will then have the information they need to access your account.
One common type of phishing email will claim that there has been suspicious activity on your account and that you need to sign in and verify your identity. Alternatively, you might get an email that states there has been a policy change that requires verification. Regardless of the claim, the email doesn't come from eBay itself.
Phishing emails are normally easy to spot. Look for emails that come from unusual email addresses and ones with spelling errors. It's rare to find a phishing email that looks entirely legitimate, most scammers don't put enough effort into it.
Even if the email does look entirely legitimate, you should never click on an email link. They're too easy to fake. Most companies won't send you login links via email anyway, for that exact reason.
Avoiding Scams
With so many different scams, eBay might seem like a horrible site. But then again, so are Craigslist and Facebook.
In reality, most of the sales that take place are genuine and there are a small minority of jerks out there.
You can also avoid most scams by using common sense and some basic rules. Above all else, make sure you're operating within the requirements of eBay and PayPal. This means that if something does go wrong, you can probably get your money back.
Pay attention to the buyers or sellers that you're interacting with too. Their feedback rating is an important factor, but look beyond this too. Consider the pattern of their feedback and the items that they've been buying or selling.
For example, it would be concerning if a seller had good feedback from selling small items under $10 and then suddenly started selling $3,000 laptops. Alternatively, you might find an account that previously sold children's products now starts to sell TVs. Sudden shifts in product choice can be an indication that the account has been hacked, especially if there is a period of dormancy in the middle.
Sellers can also set rules for who they're willing to sell to. You can even block specific buyers if you want to. Having rules like this can help reduce your risk further. It's even easier for buyers, just do your due diligence before you place a bid, regardless of how good the price seems.
Have you been scammed on eBay? Tell us your story in the comments.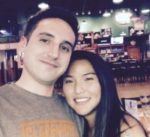 Nathaniell
What's up ladies and dudes! Great to finally meet you, and I hope you enjoyed this post. My name is Nathaniell and I'm the owner of One More Cup of Coffee. I started my first online business in 2010 promoting computer software and now I help newbies start their own businesses. Sign up for my #1 recommended training course and learn how to start your business for FREE!