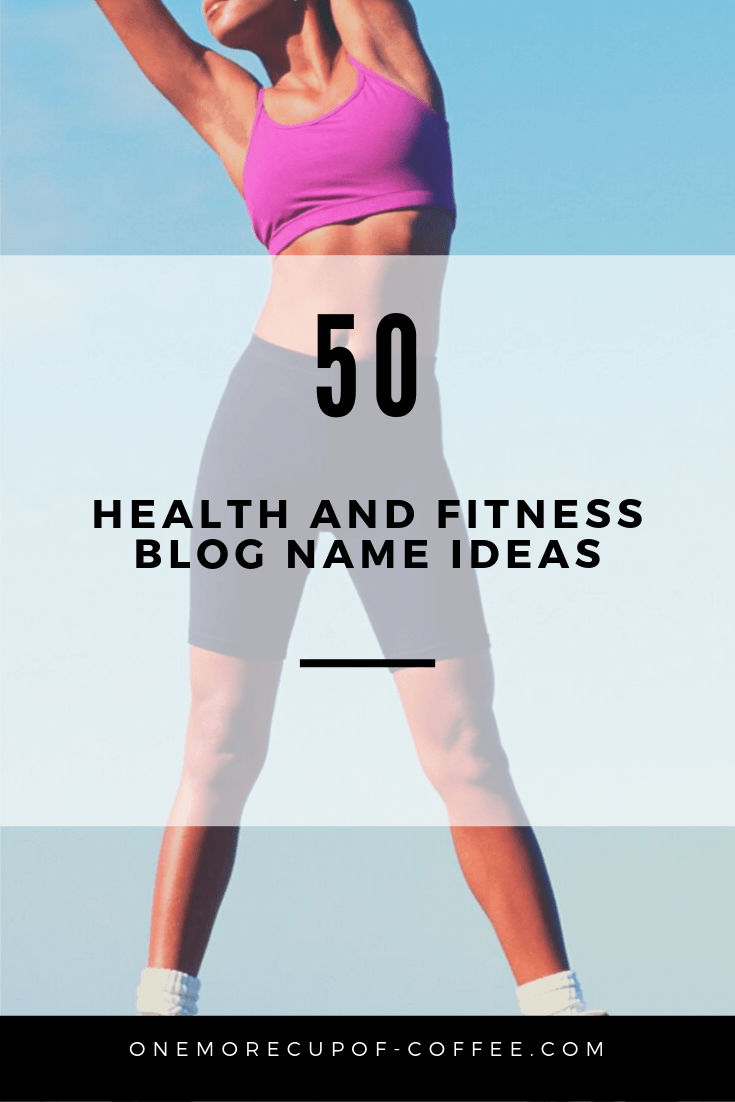 With so many people looking to improve their lifestyle and their health, there's plenty of advantages to building a health and fitness blog. Despite the appeal of the idea, it's far to easy to get stuck on the first step – finding health and fitness blog name ideas.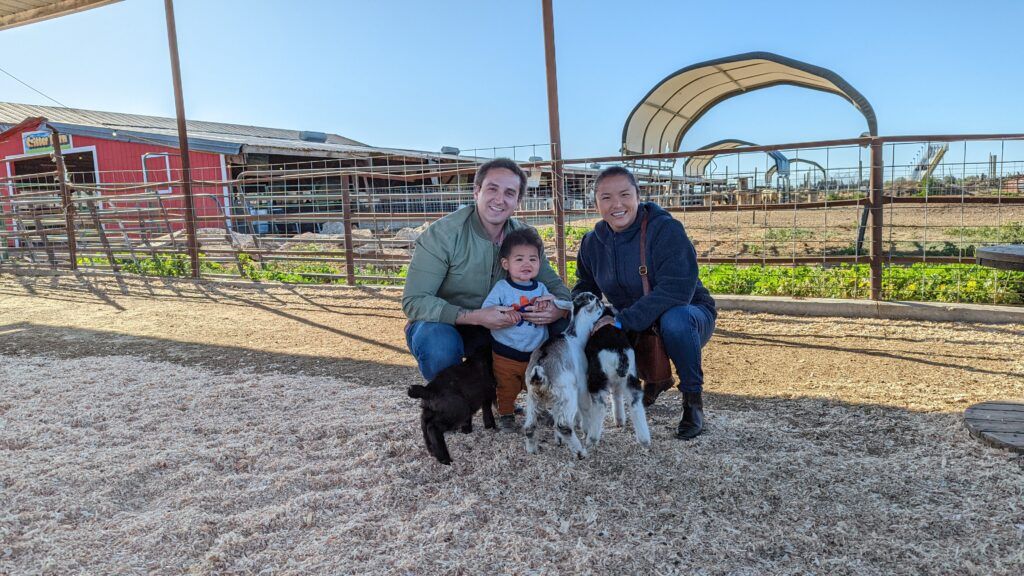 Are You Ready To Work Your Ass Off to Earn Your Lifestyle?
Are you tired of the daily grind? With a laptop and an internet connection I built a small website to generate income, and my life completely changed. Let me show you exactly how I've been doing it for more than 13 years.
It can often feel like there are simply too many options out there. Trying to find the perfect name out of literally millions of alternatives, well, that's a pretty overwhelming task.
The good news is that you don't actually need to. The perfect blog name simply doesn't exist. How could it? The online world is constantly changing and new sites are being published every day.
The name of your blog doesn't matter as much as you might expect either. It is just a single factor in the ultimate success of your site and is far from the most significant one. Your content is much more important, as is your own personal style.
50 Health and Fitness Blog Name Ideas
Fit for Stars
Fit and Wonderful
The Fit Problem
Fitness and Living
Fitness Fantastic
Health and Fitness Problems
Fit for Results
Keto Living Academy
Natural Health Space
Fit Without Limit
Health on the Road
Health and Fitness Help
Fit and Simply Chic
Get Moving and More
Fit Eating Hub
Sports Fitness Goals
Ultimate Fit Lifestyle
Fit Mom Home
The Fit Moments
Elementary Vigor
Holistic Fitness 101
Healthy Heart
Fast Fitness Training
Live Your Fitness Life
Fit Well Wise
Well and Wholesome
Fit and Healthy Lifestyle
The Fitness Scene
Get Fitness Results
New Fit Mom
Youth Fitness and Health
Active Training Fitness
Healthiest Body and Mind
Elite Fitness Society
Lean Fitness Now
Holistic Nutrition Fitness
Easy Fast Fitness
Personal Fitness Exposed
Fast Fitness for You
Your Fit Moment
Holistic Living Fitness
Get Fit and Chic
Exercise and Life
New Personal Fitness
Science of Health
Simple Body Fitness
The Lion Fitness
Fit and Healthy Solutions
Remain Fit and Healthy
Youth Body Fitness
When making this list, I aimed to provide names that are available and aren't too similar to current blogs. Even so, the names are best viewed as a source of inspiration and some may be in use by the time you read the post. Here are more fitness blog name ideas too.
Here's the thing though – none of these names are incredibly unusual. Some are interesting, sure, but they're not going to create a standout blog on their own. Regardless of the name that you choose, your content and personal style will be what makes your site stand out.
How To Choose A Good Blog Name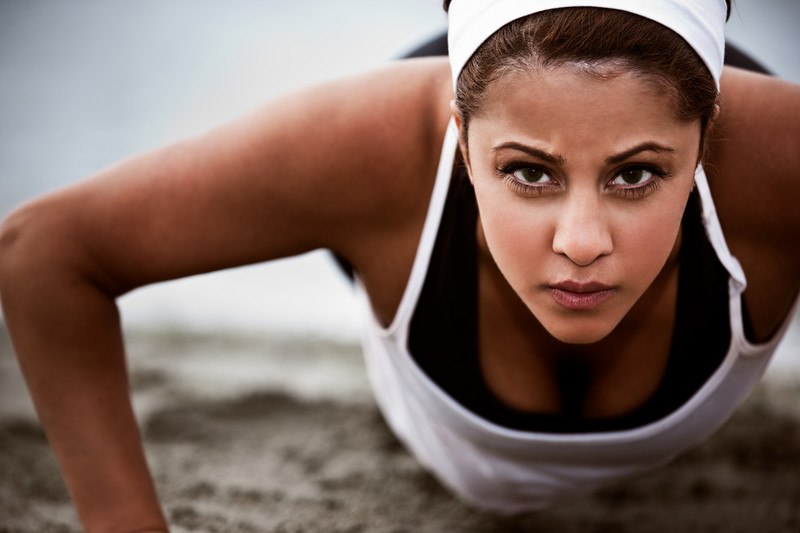 A good place to begin your search is to think about your blog itself. Your audience, your inspiration, the topics that you plan to cover… These can all offer a starting place for a blog name.
Don't worry if doing so doesn't give you a blog name off the bat. A second step that I often use is to plug interesting terms into a domain name generator. Doing so will often give you ideas that you wouldn't have found yourself. You'll even get a sense of what domain names are available.
I particularly like the generator Domain Wheel. This tool uses AI, so you don't just end up with variations on the exact terms that you put in.
For example, inputting "health and fitness" provides an array of results, including shapeandstrength.net and toneandhealthonline.com. I don't like either of those particularly, but they are interesting and could be a starting point for further searches.
There are also some general rules to consider when choosing a blog name. The first is to avoid copyrighted brands. It's generally best to steer clear of any branded product or service that visitors will be familiar with.
Even if you don't get in any trouble for using the name, there's a risk that you'll confuse your audience. Besides, piggybacking off someone else's success isn't very helpful in the long-term. Building your own brand is a much more powerful approach.
Another 'rule' is to avoid confusing your audience. This involves trying not to use dashes, numbers or odd spellings in your domain name. The rule isn't hard and fast, of course, just look at my site name onemorecupof-coffee.com.
Still, the less you can confuse people the better. You want your site to be easy for people to remember. If you start a food blog called the-best-f00d.com, you'd have to explain all those dashes, then let people know those are zeros, not O's in the name. Frustrating!
Keyword VS Branding
As a general rule, blog names can be broken down into two styles – keyword-focused and branded. While there is a lot of overlap between the two areas, the concepts can be useful as you're thinking about what to call your website.
A keyword website name is exactly what it sounds like, a name that uses a keyword or keyword phrase. Keywords are useful tools for ranking a website. You may already have a few in mind, especially if you've conducted some basic keyword research.
You'll sometimes hear about exact match domains. These are times where the domain name precisely matches the keyword being targeted. A site called cheapfitnessgear.com is one example.
Domain names like this once ranked extremely well and were used as a way to game the system. While exact match domains have lost much of their power, they can still rank well and they can be a good fit for some websites.
A website name could also just contain a single keyword. For example, the site nerdfitness.com uses fitness as part of the website name, but the phrase "nerd fitness" isn't likely to have been a targeted keyword.
In fact, nerdfitness.com is a great example of a branded website name. This type of name focuses on creating a memorable title. Some great branded names evoke images while others are simply hard to forget.
Branded names can be tricky to find, as the options are endless. You also need to build an association between the name and your blog. Doing so is entirely possible, but it can take time, especially if your blog name has very little to do with the topic that you're focusing on.
How To Buy A Domain Name
Once you've found a website name that you want, the next step is a domain name. This can be purchased from any number of domain name registrars, including services like domains.com, GoDaddy and Namecheap. Hosting companies will often provide the ability to purchase domain names too.
While the actual domain name that you get is the same regardless of the company that you go through, choosing a good company is still important. One reason is the price. Some companies charge more for their domain names or charge high fees for additional services.
User experience is another area to consider. It's best to find a service that is easy to use, especially if you're a beginner. Life is much simpler if you can make any changes that you need to on your own without hassle.
I personally recommend Namecheap. I love the balance between price and service, especially as the company doesn't have hidden fees. The interface is simple too, which I love.
How To Build & Make Money From Your Health and Fitness Website
Where you build your website and how you make money from it are two closely related decisions. This is because some services will complement earning money online better than others.
If you plan to make money from your website (or hope to at some point), then finding the right place to build your website is critical. I always recommend using a self-hosted WordPress website – even if you're a complete beginner.
WordPress isn't as user-friendly or pretty as many of the website builders out there, which can make it seem a little unnerving. But, WordPress offers much more control over your site. This is essential for your long-term success.
WordPress is also getting better at being user-friendly, so it's becoming easier to use over time. In fact, building a website through WordPress isn't difficult at all. You can check out my tutorial for all the information that you need.
The main alternative to WordPress is a website builder, like Weebly. Many of these have a free plan and can create stunning sites. The problem is that they severely limit what you can do, even on a paid plan.
These limitations aren't obvious at first, but they become increasingly frustrating as your site grows and you are trying to achieve specific outcomes. You're a bit stuck if this happens, as you cannot simply transfer from one website builder to another.
On the other hand, a WordPress site is much more powerful. One of the main differences is that WordPress allows you to use third-party plugins and themes. This allows you to make your site look and behave as you want it to.
Many of the third-party tools are designed for making money online, which is an added advantage.
As for earning through your site, there are plenty of options out there. Some people sell their own products or even create online courses. Approaches like those work best when you already have a decent reputation and traffic coming to your site.
Beginners are better off focusing on the fields of affiliate marketing and display ads. These approaches aren't just relevant for new sites, they can also be used in most niches.
How Much Do Health and Fitness Bloggers Make?
One of the most significant examples of health and fitness success is Nerd Fitness. This is an unusual fitness niche site, as it targets an audience that regular fitness sites don't normally serve.
An article in Forbes mentions that Nerd Fitness currently employs nine people and makes seven figures per year. It's an impressive outcome, especially for a site that started off small and is in a competitive field.
Another example is the site Vigor it Out. The site could be considered a lifestyle blog, a mom blog or a fitness blog, but either way, it is a success.
An income report from May 2018 highlights an income of $1,900. This result was achieved after the blog had been live for less than a year. Imagine how successful the site will be in a few years if it follows the current pattern.
Display Ads
While there are many ways to earn online, display ads remain one of the most popular. The reason is simple – display ads are easy to use. There is even the option of just setting them up and letting them be.
I've never been a huge fan of display ads, as your income is directly linked to the traffic that visits your site. You need a large amount of traffic to even make half decent income from a blog.
I've softened my approach over time, as display ads do have their place in an online income strategy. I've also found that some display ad networks earn users more than others. While many people start with Google AdSense, you may find that you need to try out other services as your website grows.
One of the best things about display ads is that they don't need to be linked to your content in any way. This allows you to write about whatever fitness and health topics that you want to, without the need to discuss products or services.
This is great for health blogs because what you write becomes more "authentic", and you won't get as much hate mail accusing you of promoting products just for a commission. Imagine promoting a weight loss program that really worked for you, then have a Twitter mob accuse you of being a shill. It sucks!
Affiliate Links
Affiliate marketing is the other business model to consider. While affiliate marketing does still have a link between income and traffic, the relationship isn't as strong. You can end up earning much more with an affiliate marketing site than a display ads site, even if the affiliate marketing one gets less traffic.
With affiliate marketing, you're linking your visitors to various products and services. How you do this is up to you. Product review posts are one style to consider, as are top 10 posts. Some bloggers simply choose to mention products in their content instead.
Regardless of how you promote the links, the underlying concept remains the same. You earn a commission for any sales that occur through your link (the commission is normally a percentage of the sales price). The price doesn't change for the customer at all.
Affiliate marketing works well because everyone benefits. The company gets marketing and a sale, while you earn money. The customer may also learn valuable information on your website.
There are plenty of different affiliate programs to choose from, including those that focus on fitness equipment, ones that look at brain supplements and healthy eating options.
Final Thoughts
Finding a good blog name for your health website doesn't need to be a source of stress. The name of your site will never define whether you are successful or not. It is simply one factor of many.
The best thing that you can do is to take the time to work through the steps of building your site. Think through what you are hoping to achieve and the best ways of doing so.
Don't be afraid of getting things wrong the first time you build a fitness blog! Every person who successfully earns money online made their share of mistakes along the way.
Should You Start Your Own Blog?
Honestly, the sad thing is that most people who want to start a blog get a domain name and a website set up, but never really do much beyond that. They are leaving a serious amount of money on the table!
If you want to actually make something of your site, and earn the kind of income that could allow you to quit your job and work full time online, then this members-only training site is what I recommend. If you're serious about making some moves, they're your best shot at building some fat traffic to your brand and profiting from your blog!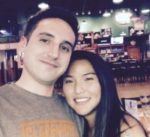 Nathaniell
What's up ladies and dudes! Great to finally meet you, and I hope you enjoyed this post. My name is Nathaniell and I'm the owner of One More Cup of Coffee. I started my first online business in 2010 promoting computer software and now I help newbies start their own businesses. Sign up for my #1 recommended training course and learn how to start your business for FREE!