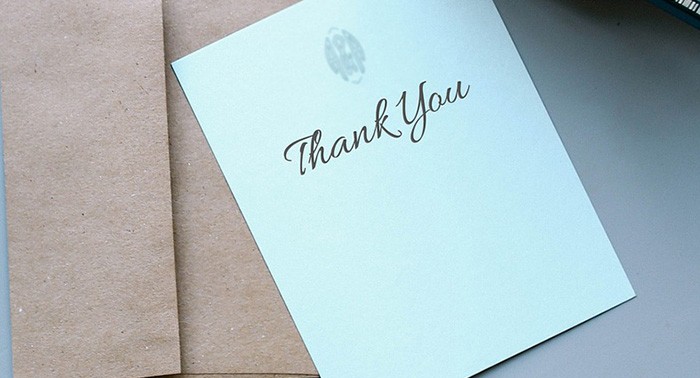 Have you ever wondered what to write on thank you notes? You need to create something that gets the sentiment across, without being confusing or too cliché. As it turns out, many people struggle to do so. That's why you can actually get paid to write thank you notes.
The field isn't even difficult to get into. So, you don't need to be an expert or an amazing writer. You simply need some good ideas.
Getting Paid For Your Submissions
There are many different greeting card companies in the United States – and many of them offer thank you cards and notes as well. These companies must come up with new phrasing regularly, which creates an opportunity for you. With these companies, you could focus just on thank you notes or you might try pitching other types of cards as well.
Some of these companies are easy to submit to, while others take a bit more work. Others, like Hallmark, don't accept outside work at all. But, let's take a look at some of the ones that do.
American Greetings
This is a big player in the card market and you can contact them here. On that page, the company details their process for accepting ideas. Jumping through their hoops will take time but the end result may be worth it.
Smart Alex
Smart Alex is a humor-based greeting card company – with cards designed for an adult audience. You can actually submit photographs, illustrations or wording to them, depending on your area of expertise (the submission information is here).
As with most places, you'll only get paid if they accept the work. And, you'll probably need to give them exclusive rights if they do want your piece.
Avanti
Like the other brands, Avanti offers many different types of cards. In this case, there is a strong focus on photography, particularly humorous images. But, you can submit wording as well.
The company tends to hire writers for repeat submissions, so there isn't always work available. Still, you can keep an eye on their page for when they do hire again.
Blue Mountain Arts
With Blue Mountain Arts you can earn $300 if your work is published on products like greeting cards, or $50 if it is published once in a book.
However, there are comprehensive guidelines about submissions and the company only wants specific types of work. They also receive a large number of applications. So, make sure what you offer is unusual before you get started.
P.S. Greetings
P.S. Greetings is a little old-fashioned in that it only accepts submissions by mail. They pay a one-time fee for any material they use. However, the amount is person-specific and there is no information about what you can expect.
If you send with a stamped self-addressed envelope, then you will get the submission back if they don't want it. Still, it's best to keep a backup, just in case.
Oatmeal Studios
This is another interesting company to look at, with easy to understand submission guidelines. They include thank you cards in their list of categories, along with a range of other types.
The company also mentions that you can create a card that relies on visuals, even if you're no artist. Instead, you can describe what the visual should be. If your work does get accepted, the company would produce a suitable visual to go along with it.
Unfortunately, there is no information about what the company pays for successful submissions.
Other Ways To Make Money
Getting paid for submissions is appealing but it's a tough business. Companies will often get hundreds or thousands of submissions and they're only looking for the best of the best. You're likely to face considerable rejection along the way – and be left with many thank you notes that no one wants.
For all of these companies, thank you notes are only a subsection of the work they produce. This means they won't need all that many new ideas, which decreases your chance of success further.
That aside, the income potential is limited. After all, you're getting a single payment for your work – regardless of what the company does with it. That payment could be anywhere from $25 to $300. Even at the high end, that's not a lot of money, especially when you consider the rejections you have to go through first.
What's the alternative?
With thank you notes, many people aren't interested in a physical card at all. Instead, their focus is on the wording. A handwritten thank you note tends to be more personal and creates a better impression.
To tap into this field, you could offer advice or notes that people could use.
Using A Personal Website
One idea is to build your own website. This could be a place to talk about the etiquette of note writing, along with other things people need to consider. You might also provide examples of thank you notes or phrases that people can combine. Shutterfly has a good example of doing so on their site and there are other variations out there too.
With a website, you don't make money from your writing directly. Instead, your income is indirect. For example, you might promote products through affiliate marketing or you could run ads.
Affiliate marketing works well with the thank you note field. For example, you could link people to blank cards they could use or high-quality stationary for creating the perfect thank you note. There are also many listings for complete thank you notes and greeting cards, which you could focus on too. You could look at Etsy and eBay for products to promote, as both sites have an affiliate program.
You also have the chance to write reviews about the products that you select. That's another type of content and a good way to build out your site.
If you wanted to, you could sell products you create through the site as well. For example, you might build an eBook that teaches people how to write amazing thank you notes. It would be easy to publish that on Amazon and then promote it through your own site.
If you created your own thank you notes (physically or digitally), you could sell those through your site as well.
Selling Actual Cards And Notes
An alternative option is to create your own physical thank you notes or cards. Here, the initial costs would be higher. There is also more work involved and you have to build some cards before you can start to make sales.
But, you do have the chance to be creative with your wording and with the appearance of your thank you notes. The style is perfect for anyone who is artistic and there are so many different styles that you can try out.
For physical cards, Etsy is a good place to make sales. The site works well for creative products and many people shop there. There are other locations that you could consider too, including Amazon and eBay, along with smaller sites.
If you plan to sell cards like this, you need to make them stand out. For example, you might pick an unusual visual style, one that isn't common.
Alternatively, you could consider a specific theme, like Harry Potter or Star Wars. Themes like that have a more limited audience but there is less competition too. Besides, many topics like this attract passionate audiences. Being able to do that is always good for sales.
You can also sell digital versions of thank you cards or notes. These would be ones that people print out themselves. With digital cards, the cost is lower and you can sell the same card time and time again. The catch is that you have to get more creative about marketing, as there are fewer locations to sell products like this.
Promoting A Service
One final approach is to sell thank you notes as a service, not a product. This lets people order a note (or card) that perfectly suits their needs. That's perfect for a specific situation and cases where a generic thank you note simply won't work.
The best place to sell this type of service would be Fiverr. In fact, this may be a powerful option, because there aren't all that many high-quality sellers that offer this service.
With this idea, you might be providing a digital file that people can use or you might be offering a physical hand-written note. The choice is yours. If nothing else, it's another direction to consider and an interesting one.
Making Money With Thank You Notes
As you can see, thank you notes is a surprisingly popular field. Despite all the greeting card companies out there, many people are still looking for more individual and personal thank you notes.
This means you can make money by creating entire cards or by just selling the written component. Either way, be sure that what you produce is high-quality.
As a writer, you have an in-demand talent that can be used to earn you TONS of money online. You can earn money freelance writing, for sure, but it's still just trading dollars for hours. Personally, I recommend starting your own website! Information is the currency of the internet, so why not leverage your talents to build yourself a serious online income! Learn how to create your own blog-style website and make money through advertising.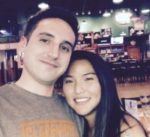 Nathaniell
What's up ladies and dudes! Great to finally meet you, and I hope you enjoyed this post. My name is Nathaniell and I'm the owner of One More Cup of Coffee. I started my first online business in 2010 promoting computer software and now I help newbies start their own businesses. Sign up for my #1 recommended training course and learn how to start your business for FREE!
Reader Interactions