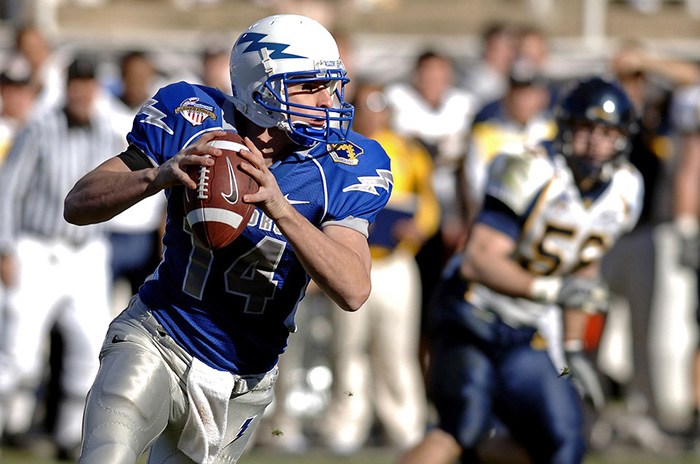 If you're interested in sports, writing for ESPN might sound like a dream come true. The industry giant is an incredibly popular source of sports news and entertainment, so why not work for them? In this post, I'll highlight what you need to get a job writing for ESPN, along with how to go about it.
Working For ESPN
There are many sites where you can get paid for submitting articles (such as in the wrestling field) but ESPN isn't of them. Instead, they hire staff writers who are responsible for creating the content. This means you can't simply submit content and hope to get it published. You need to get a job with the company.
Competition for such positions is high and they're in high demand. ESPN also has a strong focus on excellence. So, they're not going to just hire anyone. To work for ESPN you have to stand out and you're going to need the relevant qualifications.
Finding positions is the easy part. ESPN has a careers page that includes information about all their current openings. These are broken down into key departments.
For writers, the relevant area is Cross-Platform Media & Content. This includes multiple individual departments, one of which is Digital and Print Media. You can also simply search key terms, like sports writer.
At the time of this post, there aren't many opportunities – and most are for editors, not for writers. Availability will change over time, so you can keep checking back until there is something that fits you.
Because ESPN has a dedicated careers section, you're unlikely to find positions listed anywhere else. Plus, with their search feature, it's easy to see all of the options. So, you can find the jobs easy enough. Actually getting one is where the process gets complicated.
Being Successful
In some ways, it doesn't matter whether there is a job available right now. ESPN is a large company with high standards. To be successful, you're going to need skills and experience. For writers, this will be in journalism.
Most writing roles don't require education at all. You can be a freelancer or a staff writer for countless different sites even if you've never been to college. For example, there are many such options in the technology field or in gaming.
But, for companies like ESPN, a degree is normally required. At the very least, having a degree gives you a serious advantage – and teaches you about the industry that you're entering into.
As well as a degree, you're going to need experience. This may include related clubs, especially ones that get you involved as a journalist. You might need some formal writing jobs or even volunteer writing gigs before you can be a serious candidate for ESPN.
Basically, anything that makes you look good as a sports writer is a bonus. That includes any writing experiences you can get, along with things that highlight your passion for sports.
Have A Steady Job
This is true for most competitive positions. If you want to be taken seriously as an applicant, you need to show that you're reliable. Maintaining a steady job is a critical component of this.
So, if you've held five jobs in the last two years (for example), you're not going to look very trustworthy. Even if there was a legitimate reason for the pattern, it's not going to do you any favors.
In some cases, this may mean you have to stick with a job you hate while you gain the skills and experience needed to be taken seriously at ESPN.
Be Knowledgeable
ESPN is all about sports and the more you know the better. You want to immerse yourself in the world of sports and make sure that you stay up-to-date with important information and events as they occur.
People often specialize with sports, picking their favorite areas and focusing entirely on them. That's fine for your own goals but it won't help you much with ESPN. Instead, you're going to need good general knowledge. After all, you don't know what they'll have you writing about. You don't even know what position you'll be applying for.
One good way to do this is with your own website. A site gives you the chance to regularly write and post about sports. Simply doing that is a powerful way to stay engaged with sports and to learn more. For that matter, you can even earn money from the site, which is another reason to give it a go.
A site also acts as a portfolio of your work. It gives potential employers the chance to see your writing and your passion. This is incredibly powerful, especially when you are competing against other applicants.
In some cases, a site could lead to a job opportunity. For example, one of your posts might catch the eye of a key person in ESPN or in another company. The odds increase as your site becomes more popular. Such recognition could potentially lead to a job offer or the chance for paid articles.
Of course, that doesn't happen all the time. Many bloggers write for years on the topic and never get noticed by their industry. Still, there's a chance. When you combine that with the other benefits of having a site, it's easy to see how the idea can work well.
Make Connections
You can get work at ESPN with skills and experience alone. But, making connections always helps. After all, it's not what you know, it's who you know – especially in large industries.
There are many little ways to do this. For example, some people leverage the networking site LinkedIn and try to connect with as many people in the field as possible. You can also watch out for connections in your social circle, such as a friend of a friend who has a family member in sports journalism.
More than anything, making connections is about keeping your eyes open. See a networking event? Go to it. Find a related Facebook group? Join it. Follow sports journalists you admire on social media. Comment on their work and share it. Every little thing has potential, even if it doesn't seem like it.
ESPN Internships
Internships are powerful in many industries, including sports writing. They give you the chance to make connections in the field and to impress people. For ESPN, internships can be found on the ESPN careers page under the college section.
The internships are available in fall, spring and summer and they do pay. They are location specific and the most prominent opportunities are in New York City, Los Angeles, Charlotte, Austin and Bristol.
As such, you need to be a college student and living in the right area to get involved with the internships. But, this applies to you, then the internships are a powerful tool. Plus, you may decide to start a related degree to get work at ESPN – so the two areas work hand-in-hand.
If you are interested in this direction, relevant experience or education may help. For example, if your degree is related to ESPN in some way, your chances of getting accepted may be higher. The same is true if you have any extra-curricular experience, including sports writing.
As with ESPN careers, competition for internships can be high. This suggests that you should start finding ways to stand out now, even if you want to be involved with ESPN in the future.
Polish Your Resume and Cover Letter
You can have all the right qualifications and skills – but you still need to get noticed. When positions are available, there will often be dozens (or more) applicants.
To have a chance, your cover letter and resume must be perfect. For a position this important, it may be worth getting an expert opinion on your resume or even using a professional service to create it. You could also look for examples within the industry and figure out what information you should be included.
Important areas to consider include the visual appearance, the use of keywords, spelling, grammar and which skills you highlight.
Final Thoughts About ESPN
If you can get a position, ESPN is a powerful job. There is likely to be considerable growth potential, especially if you can impress your bosses. But, as you can see, getting to that point is no easy task. Even when jobs are available the competition for them is fierce and the requirements will typically be high.
Thankfully, the same skills, education and experience needed for ESPN apply to many other positions as well. If you're targeting ESPN, you may end up finding a good role at a smaller company in the process. This can be a good stepping stone and might get you more connections in the industry. Who knows? You may even find that this job is better for you in the long run.
And, if nothing else, you can keep trying. ESPN is a large company and positions will become available regularly. Even if you don't succeed the first time, you can always try again.
As a writer, you have an in-demand talent that can be used to earn you TONS of money online. You can earn money freelance writing, for sure, but it's still just trading dollars for hours. Personally, I recommend starting your own website! Information is the currency of the internet, so why not leverage your talents to build yourself a serious online income! Learn how to create your own blog-style website and make money through advertising.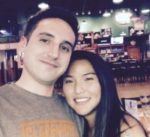 Nathaniell
What's up ladies and dudes! Great to finally meet you, and I hope you enjoyed this post. My name is Nathaniell and I'm the owner of One More Cup of Coffee. I started my first online business in 2010 promoting computer software and now I help newbies start their own businesses. Sign up for my #1 recommended training course and learn how to start your business for FREE!
Reader Interactions