Do you have your own business and often enlist local businesses to support you? Or have you jumped on the bandwagon and enlist online freelancers instead to help you do many of your business needs? If you're the later then you've probably heard of companies like Fiverr.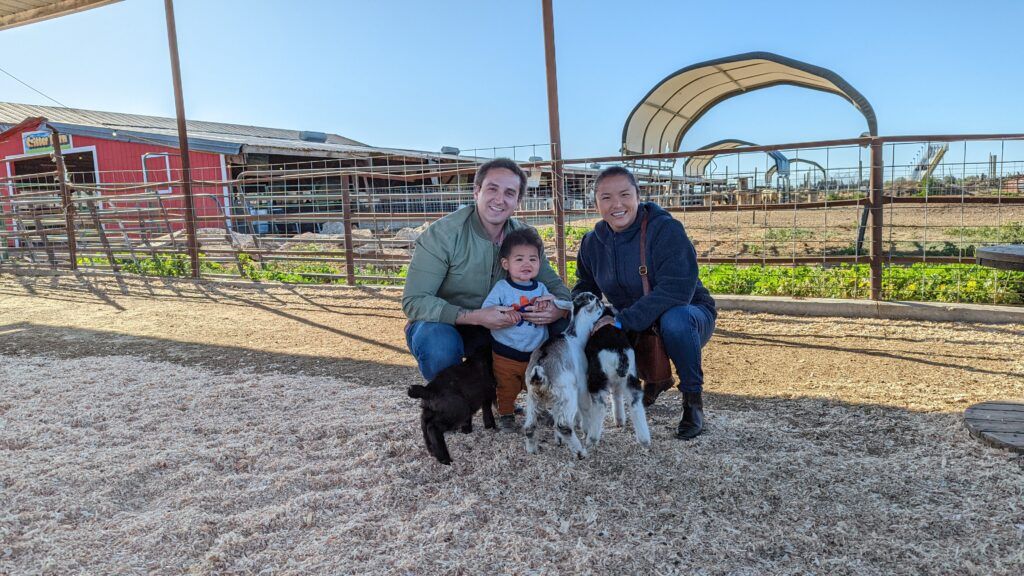 Are You Ready To Work Your Ass Off to Earn Your Lifestyle?
Are you tired of the daily grind? With a laptop and an internet connection I built a small website to generate income, and my life completely changed. Let me show you exactly how I've been doing it for more than 13 years.
Fiverr is one of the largest online "freelance on demand" services in the market and it's becoming one of the biggest go-to places to get stuff done. Whether you're looking for graphic artists, IT tech help, article writing, video editing, and much more, it's the place to go!
This is why it comes at no surprise that Fiverr has also introduced a great affiliate program to help promote the company and its services.
What is an affiliate program?
If you're familiar with freelance services but not with affiliate programs, then let me fill you in on the basics. If you use Fiverr already, then you probably love the services and often share it with your friends and other business owners. When you refer those people to Fiverr you probably don't get anything in return from that except their gratitude for helping them.
With the Fiverr affiliate program you can refer others to Fiverr and get a bonus for doing that. It's as simple as sending them a link to Fiverr which will track if they make an order for one of their services and the system automatically recognizes it as your referral giving you a bit of $$$ for advertising Fiverr's services.
Why Fiverr Is Like An Affiliate Network
Before we get into Fiverr's affiliate program too much, let's talk about what Fiverr has to offer first. Fiverr is an online freelance site which brings together freelancers from around the world who either full time or in their free time work on projects for clients from around the world.
Fiverr is kind of like an affiliate network because you sign up to one portal and simultaneously get access to thousands of different products and services to promote. My personal favorite networks are Impact, Shareasale, CJ.com and Flexoffers!
Fiverr attracts either two types of users: Clients and Freelancers.
Clients: If you are someone who needs work done and need to find a freelancer to do it for you then you would sign up as a client. At that point you would be able to post jobs for freelancers to apply for. As a client, the products can be hit and miss, but it depends on what you're looking for, and what level of quality you desire.
Freelancers: If you have a specific skill and are looking for some part-time or full-time work to do, you would sign up as a freelancer.
The types of services that Fiverr support is extremely wide. Here is a high-level overview of their services that you can either work or hire freelancers for:
Graphics and Design
Digital Marketing
Writing and Translation
Video and Animation
Music and Audio
Programming and Tech
Business
Fun and Lifestyle

No matter what you need help with, Fiverr will have some options available for you. You can also look at their guides to help get you pointed in the right direction to get your business started and going in the right direction including building your logo, building your website, improving your social media presence, etc.
Fiverr gigs tend to be low cost, hence the name "Five"-rr. Low cost items could still make you money, but it's much more efficient to promote high ticket items to your traffic.
What Is The Commission Structure?
Fiverr's commission for affiliates is a flat rate CPA (Commission Per Action) structure meaning that when a customer does a specific action, you receive commission. This means when you suggest Fiverr's services to new customers, you will receive a one-time payment as soon as they complete their purchase for that service.
For example, you have a WordPress site, but one of your friends wants one as well for their home repair business. If you suggest they sign up on Fiverr using your affiliate link, as soon as they purchase a WordPress service you'll get $25 in credit for their first time. You can see the below chart for the commissions based on each category of Fiverr's services: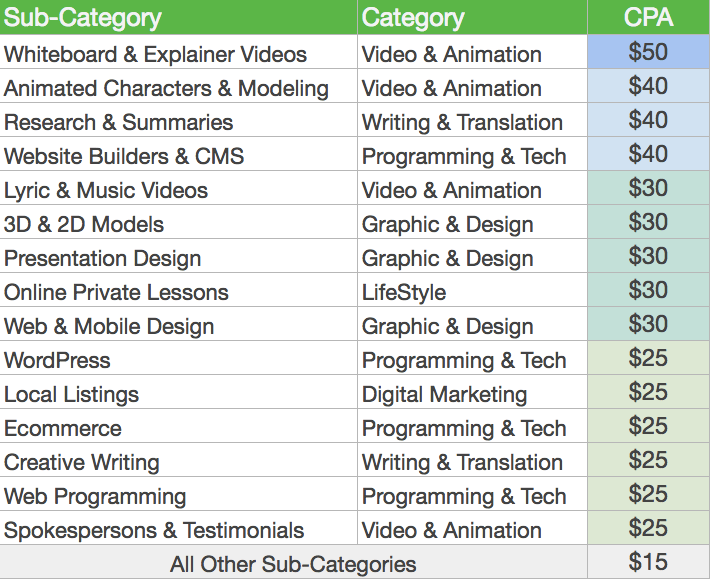 This is a one-time commission only for new customers and is not repeatable for any customer. It also does not apply to users who have already made prior Fiverr purchases.
In comparison to other freelancer services, this is a great commission structure. Other big freelancer sites that I have researched have no commission structure like in the case of UpWork. While Upwork's services are great, they have no referral commission structure for their customers.
Alternative Affiliate Programs
There are many different freelancer sites out there, however, not many of them have affiliate programs. For example, Freelancer.com and Upwork are two of the worlds largest, but they both do not offer any affiliate program for referring new clients or freelancers.
I did find one freelance site called Envato Studio which offers the same type of services that Fiverr does, but their affiliate program works on a % commission basis in that you will receive 30% commission the customer's first purchase using Envato Studio. While I had not heard of Envato prior, their overall site structure and their affiliate program are quite well developed and worth looking into in the future. They also provide you with many great logos, banners, text links, and analytics to utilize their program effectively.
Since there's really not a lot to compare to Fiverr, check out our list of affiliate networks, and you can simultaneously browse thousands of other affiliate programs available to marketers for options to monetize your website.
What else can you pair with Freelance Affiliates?
Freelance sites are great, but as I eluded to above, it is difficult to find ones which great affiliate programs. When selecting affiliate programs you have to ensure you think of the big picture of what will make you effective as an online marketer of services. This means you need to ensure you diversify your affiliate programs and utilize 2-3 different services.
This is why I suggest for you to have a secondary affiliate program.
Udemy is a great alternative affiliate program which you can both use and also pair with Fiverr to create a complete package. Udemy offers different classes by real people to learn real things. Whether you want to improve your WordPress skills, or become a graphic artist and learn Photoshop better.
Having a company like Udemy in your arsenal will ensure you can both sell Freelance services but also sell to freelancers ways to improve their current knowledge and services to become a better freelancer. At the same time, you can also utilize Udemy to either improve your own skills or sell your own class to make additional income.
Website Ideas
There are many ways to make money by referring Fiverr's services, but the best way to make money using these is by sticking with what you're good at. If you're a good photographer then get started with your photography niche blog site. If you're into video creation and animation then show off to the world how you do it and your skill on your website. In each of these two areas share with your readers what you can do, how you do it, and how they can do it.
Not everyone wants to know how to do it themselves though, which is why you can refer people to Fiverr if they want to enlist the help of a freelancer to do things like photo and video editing for them.

Another angle to approach this and promote Fiverr's services is by showing others how they can create their own online business. Start with the basics of creating the concept, then making their business plan, designing their logo, building their social media influence, managing the company and products, etc. At each stage you can refer back to Fiverr if that person needs any support with any of the steps.
Lets say for example they dont have any idea how to create a WordPress website and they want support. They can simply find a freelancer on Fiverr to build the website for them and then teach them after how to manage it and publish content to it. Saving them time, but in turn costing them a bit of cash. You'll receive commission from it.
While these are only a few examples, there are hundreds of different routes you can take to utilize Fiverr on your websites.
How to Make Money With The Fiverr Affiliate Program?
Above we talked about the ways you can advertise for Fiverr's products, however, how do you actually do it? First you have to sign up for the Fiverr affiliate program by going to fiverr.com. At the bottom of the page you'll see a link for "Affiliates" which will allow you to sign up.
There are not any requirements to sign up, however, you will need to go through a verification process of your email. You can also sign up through cj.com.
Once signed up you'll be able to then get into the Affiliate Portal. While I want to tell you that Fiverr's Affiliate Portal is a really comprehensive tool, I have to say it's extremely basic and doesn't offer many resources.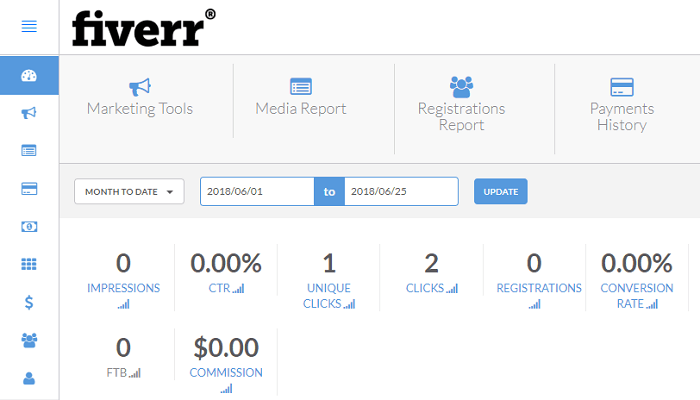 On the landing page of the portal you can see the analytics which will show you how many impression, clicks, and conversions you have had within specific time-frames (which you can set). This is quite standard and great to have so you know how much money you've made.
By clicking on "Marketing Tools" you'll be taken to the text link which is specific to your Fiverr affiliate account. You'll see on this screen a URL which has your account # with Fiver. This link is what you as an affiliate will use when advertising Fiverr's freelance services.
Unfortunately this is the only tool that Fiverr has for its affiliates. If you are looking for Banners or specific URLs which showcase Fiverr's services, you will need to create these yourself (maybe with the help of a Fiverr Freelancer!)
Pros/Cons of Working With Fiverr
Benefits: Freelancing is becoming a large industry in which people are working in now as opposed to the typical "office" or brick and mortar setting so it's a perfect affiliate market to get into. Fiverr is well known globally already so getting viewers buy in will not be very difficult.
Limitations: While I like Fiverr's services, I typically like programs which have a way to receive recurring commission for better ways to receive long-term income earners. I also felt Fiverr's affiliate portal lacked tools like customized URLs and banners to help show off Fiverr's services.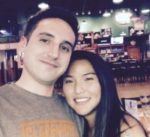 Nathaniell
What's up ladies and dudes! Great to finally meet you, and I hope you enjoyed this post. My name is Nathaniell and I'm the owner of One More Cup of Coffee. I started my first online business in 2010 promoting computer software and now I help newbies start their own businesses. Sign up for my #1 recommended training course and learn how to start your business for FREE!