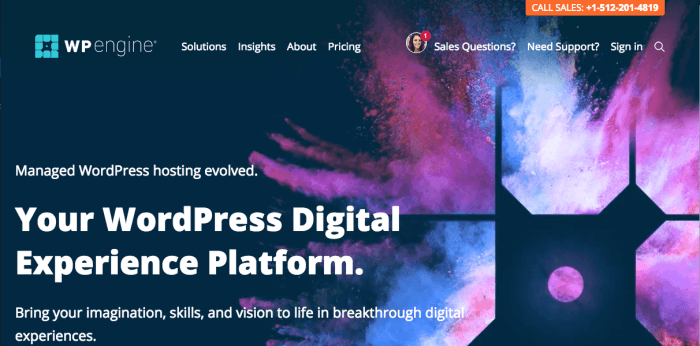 There are millions of websites on the web, but if you didn't know that 28% of them are made using WordPress then you should definitely check it out! It's one of the fastest growing platforms in the world and with every great new trend comes amazing companies to help support it.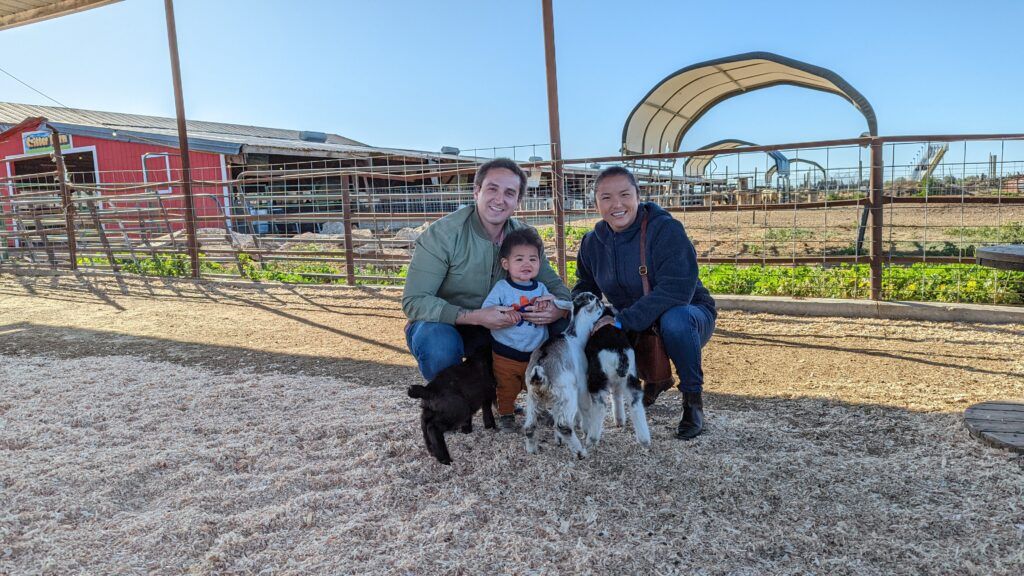 Are You Ready To Work Your Ass Off to Earn Your Lifestyle?
Are you tired of the daily grind? With a laptop and an internet connection I built a small website to generate income, and my life completely changed. Let me show you exactly how I've been doing it for more than 13 years.
WP Engine is one of those incredible companies who jump in to make the process of creation and management of those WordPress sites an enjoyable experience. It's also not a surprise that they have an awesome affiliate program to help expand it's visibility and influence as a WordPress support tool.
What is WP Engine?
It's a company built 100% around the WordPress platform that helps you create, build and maintain your WordPress site through focused optimization of their program and services. Their expert engineers built the platform with the perfect themes, addons, and support team to ensure you have everything you need to startup your website.
What is an Affiliate Program?
If you are not familiar with affiliate programs, this article will be a great introduction for you on how this one works including the structure, commission, and pros/cons. Most affiliate programs are setup similarly in that you as the partner will advertise a specific companies products/services and in return that company will give you a commission if any of those customers you referred actually made a purchase.
Check out the rest of this article to see the specifics on how it works with WP Engine.
What Type of Products/Services Does WP Engine Offer?
WP Engine provides you with an arsenal of tools to create your dream website whether it's a simple blog site to as complex as a bustling eCommerce store for those looking to get their online business up and running. They have some of the worlds best WordPress developers who help keep your content safe and running in perfect condition daily.
Here is a highlight of their services as a company:
Performance: As one of the worlds leading WordPress operators, their cloud provider is optimized to provide both scale and speed with the needed security that you deserve.
Technology: They operate on an open source platform which helps to inspire innovation and creativity as opposed to closed systems. They have integrated services as well with Google and other companies including GeoTarget, Multisite, and Grit integration to help you build and manage your pages easily.
Service: No matter what day of the year, they have WordPress experts available 24x7x365 for you. Whether it's a simple question or some more complex coding service you need, they will do everything they can to support you.
Online Resources: They have an endless supply of documentation at your disposal to help you from simple WP integrations down to complex coding webinars. As long as you're a WP Engine member, you have access!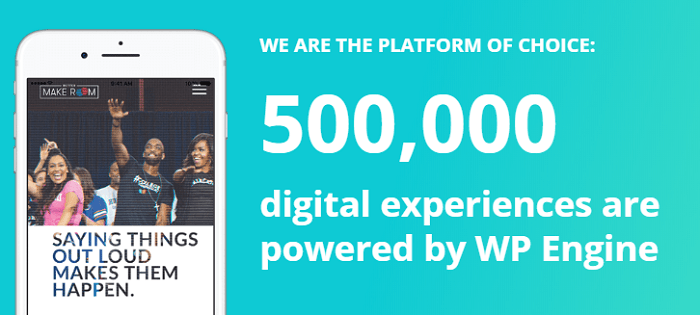 They offer 4 different plans which you can sign up for, each depend on what your long-term plans are. Here is an overview of each:
Startup: Perfect plan for starting up your own personal blog or website. You get 1 website, approximately 25k visits per month, 50gb bandwidth, free migration, and page performance tools that ever WP Engine site deserves.
Growth: This plan is targeted to those looking to start an online business and includes up to 5 websites, 100k visits/month, 200gb bandwidth, and the same enhancements as the Startup package.
Scale: For those looking to grow big, the Scale package is perfect for you with up to 15 websites available, 400k approximate visitors per month, 400gb of bandwidth, and all of the great enhancements as the last two.
Custom: Each custom package is different, but these are for large corporations looking for a specific setup and need an added touch whether it be extremely critical migrations, sensitive content, or large scale projects. For these, a sales specialist will review the requirements and work collectively with you to come up with a plan thats right for you.
Each come with their own price but they all have a risk free trial for the first 60 days or your money back. You can see their plans here: https://wpengine.com/plans/
What Is The Commission Rate?
Now that you know the basics of WP Engine, it's time to get into some of the specifics of their Affiliate Program. If you start advertising WP Engine's platform to the world, whats in it for you?
I'm happy to say that WP Engine has one of the highest paying affiliate programs out of everything on the market!
When a new customer signs up for a WP Engine plan, you get either $200 or 100% of their first monthly payment (Whichever is higher)! This type of high paying offer is rare, but not unheard of. Many times companies with recurring sales are confident enough they can convince the customer to stick around for six months or more, so don't mind paying you 200% of the first months sale rather than pay you a recurring commission (I prefer recurring).
While it may not be the easiest thing to locate customers who are searching to sign up for a new website, when you do find them the profits that come back to you are huge.
A few things to know:
Those who you referred, if they refer others, you will also receive $50 for any of their referrals too!
Suggest others to join the WP Engine Affiliate program and you'll also receive $50 for every referral they do as well.
Incentive bonuses will also come into play once you start making 5+ sales per month.
The fact that WP Engine is a two-tier affiliate program makes it a very attractive choice as a main product to promote for your affiliate website. You can find details at the Shareasale Affiliate Network. Need help getting started with Shareasale? We've got you covered:
Alternative Affiliate Programs
There are many different WordPress hosting sites on the internet today and many of them have great affiliate programs attached. Here are two of my favorite sites which offer similar hosting services to that of WP Engine:
Flywheel: Without a doubt, Flywheel is most known for it's beautiful themes that you can utilize on your WordPress site. They also offer hosting services, performance boosters, and great addons to keep you going. If you're a member of their affiliate program for each successful referral you will receive 3x their monthly payment amount if they sign up for a year plan. This is a one-time payment you receive.
Bluehost: Bluehost is one of the #1 hosting platforms on the web and support not only a great WordPress program but also other platforms. Their plans come at very affordable rates and include email addresses as part of their package. Their commission structure is a flat rate of $65 for any new user who signs up for a website package (1 year plan).
While Bluehost and Flywheel both have lower commissions, the cost of their plans for services are also lower. The added cost of the WP Engine rate is no doubt a reflection of the superior service that they offer with engineers available to help you 24/7 and a solid platform full of extremely useful tools and performance boosters.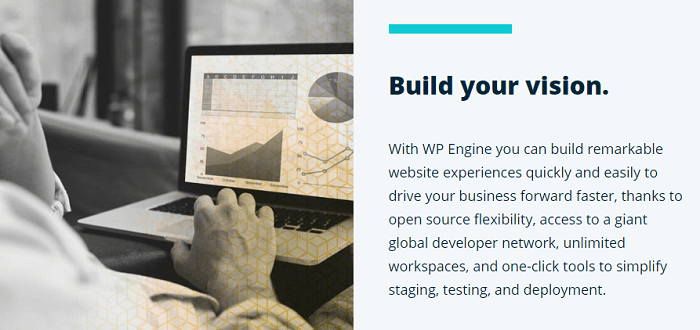 Website Ideas
There are many different ideas for websites as WordPress powers almost 1/4 of all websites around the world already and the capabilities and offerings that WP Engine gives you makes it limitless. Here are a few ideas of websites that can get you started.
Lets say you're an adrenaline junkie and you are always searching for the next big thing that will get your heart racing. You could easily startup your own blog site with WP Engine. Adrenaline hobbies are also extremely engaging because people are often shocked with the crazy things humans do. Simply create your site on WP Engine, select a nice theme, and get to work posting about all of the places you've already been to, the places you want to go to, and the newest thrills out there!
Share your excitement, joys, and journeys with the world.
If you're into less terrifying activities, you could instead focus on your workout routines. Whether you're in perfect shape, or on your way there it doesn't matter. The world wants to know how to get there whether you did it already or not. The great thing about fitness websites is there are a few areas you can explore in including: food and diet, fitness routines, group class exercises (yoga, dance, boxing), personal trainer insights, and supplements.
No matter what you select as your website, you can use WP Engine to back it up. This is where you can then utilize the WP Engine affiliate program. When you create a website everyone is interested in the topic, but many people want to follow in your footsteps. Dont forget to show people how you created your site and what steps you did so it can save them time. Use your affiliate links (check more info below) to ensure they know where to go and you get credit for sending them there.
Can You Make Money With The WP Engine Affiliate Program?

You can absolutely make money with the WP Engine affiliate program, and if you work hard to attract great viewers, you can make quite a bit of money at $200 per sale. High ticket affiliate programs are well known among the best affiliate marketers in the world because it's a lot easier to make one sale of $200 than 200 sales of $1. Of course, you can take this to the extreme and promote some $10,000+ products, but many times those items get a bit scammy, especially when you enter the digital marketing space. There are some legit offers though, like yachts or private jets, but very often those offers are pretty exclusive.
Anyway, I just mean to say that $200 per sale is a huge chunk of money and worth fighting for! Lets talk about the tools that WP Engine offers you in order to get to that point.
Within the WP Engine affiliate portal, the main page will tell you an overview of the program including the average sales, conversion rate, etc. If you click the "Get Links" button you'll be taken to their banners and text links.
Banners: There are over 60 different banners showcasing WP Engine's incredible services each in different sizes to ensure you can fit it into the right place on your website. These are great to add to your sidebar, or throughout the text of your postings where it seems applicable. Make sure you dont add too many banners so it doesn't take away from the actual website page. See examples below:

Text Links: Within the portal under the Text Links you'll see plenty of different URLs that you can add to your website. These are great when you want to create text hyperlinks. They have almost 40 unique text links each taking you to different areas of the WP Engine website depending on the topic you're discussing.
No matter which of the two tools above you use, each of them have your affiliate ID embedded into them so if a website visitor or someone from your social media site click on the banner or text link, for the next 180 days if that person purchases a package on WP Engine, you will recieve the $200 credit for referring them.
For reference, 180 days is a long time compared to other sites which offer between 1 week and 1 month only.
Pros/Cons of Working With WP Engine
In the case of WP Engine, the pros are definitely going to outweigh the cons. Lets review some of them below:

Benefits: WP Engine has one of the most solid platforms for WordPress to be hosted on. Not only is it one of the most secure, it's one of the fastest – and with Google utilizing speed as a factor when ranking them, it's very important. WP Engine also has incredible themes which are free to use so you can focus on building great content for your visitors. The last reason of course being the huge payout at $200 per successful referral.
Drawbacks: The only drawback to WP Engine is the monthly cost of their packages. While we can definitely argue that the WP Engine platform is one of the best on the market, their lowest package starts at $35 which to some can be too much for hobbyist.
We have done a few different reviews on the best WordPress platform affiliate programs. If you have one that you're using that we haven't reviewed yet, let me know in the comments below so we can take a look!
The Internet's #1 Affiliate Training
It sounds like you're pretty familiar with the basics of how affiliate marketing works. Awesome! But is your website profitable yet? Are you stuck spending hours wondering why you aren't seeing results yet?
You aren't alone. Most newbie affiliate marketers are a little lost, jumping from one "how to" guide to the next, hoping to learn the secret sauce of how to make money with affiliate marketing
I was able to turn my basic niche blog into a six-figure earner in 18 months following the training from this company. They focus on building a sustainable business that will earn for years, not just a website that will "game" search engines for temporary rankings. That's why 8 years later my websites are still earning and still growing.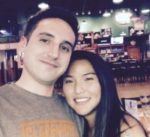 Nathaniell
What's up ladies and dudes! Great to finally meet you, and I hope you enjoyed this post. My name is Nathaniell and I'm the owner of One More Cup of Coffee. I started my first online business in 2010 promoting computer software and now I help newbies start their own businesses. Sign up for my #1 recommended training course and learn how to start your business for FREE!