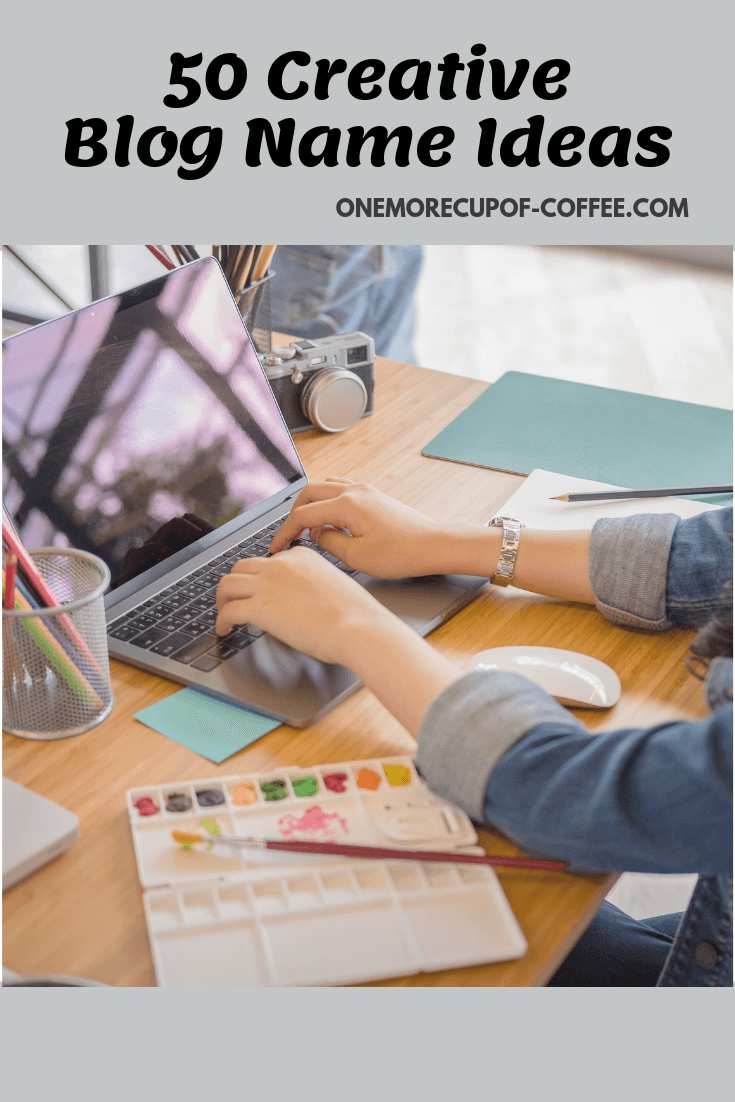 The online world is an amazing place for creatives. There are just so many options about what you can do and the people that you can reach. Making your own blog is one of the most powerful approaches, which means that you'll need some creative blog name ideas.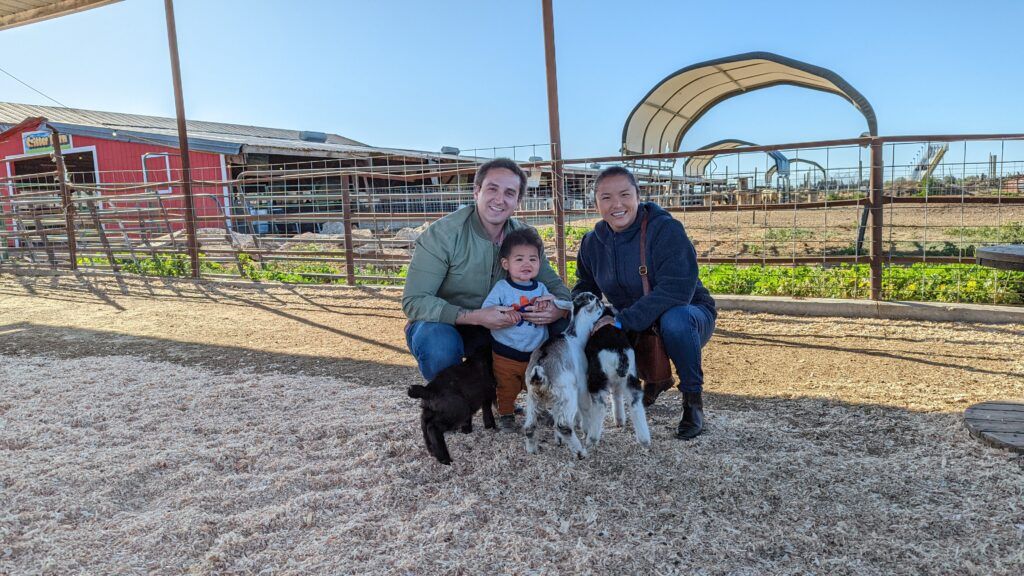 Are You Ready To Work Your Ass Off to Earn Your Lifestyle?
Are you tired of the daily grind? With a laptop and an internet connection I built a small website to generate income, and my life completely changed. Let me show you exactly how I've been doing it for more than 13 years.
Finding a good blog name can often seem challenging. It's where many people get stuck. Part of the problem is that there are so many different options. You might find that none of them seem quite right, which creates an almost endless search.
There's good news – the name of your site isn't as important as you might think. It ends up having very little impact on the final success of your site. Some people have even created highly successful websites with names that are mediocre at best.
It's silly to spend a lot of time on something that just won't matter. There are many more important areas to consider. That's why this post offers a selection of blog names for inspiration and then talks about other key areas, like the types of names to look for and how you can make money from your site.
50 Creative Blog Name Ideas
Innovative Flame
My Poet's Life
Dreams and Such
Creative New Horizons
Original Creative Spark
The Poet's Soul
Spirit of the Wanderlust
Beyond the New Horizon
Our Hidden Depths
Journey to Inspiration
Our Creative Roots
Beyond the Curious
Absent Creative
The Other Ordinary
Creative Dream Life
Hidden Glow
Creating with Meaning
The Everyman Creative
Studio Musings
Our Creative Dream
Creative Living Life
The Story of Moments
New Creative Paradox
Find Life in Art
Visual Creative Writing
New Day Creativity
The Creative Savvy
The Untrod Ground
Artisans in the City
In Light and Paint
Dance in the Night
My Creative Dreamer
The Stories in Moments
My Poet's Heart
Create Art and More
The Spirit Inspired
The Creative Whisper
Our Creative Legacies
Modern Creative History
Invisible Depths
Becoming a Creative
Writing a Moment
Daily Creativity Space
The Creative Dream Now
Beyond the Age
My Creative Musing
Wild Purple Sky
Touch and Paint
The Creative Reverie
Of Fire and Color
These blog names are just the tip of the iceberg. You could generate many more by using the names here as inspiration, but no name is ever going to be perfect or revolutionary. The name of your site really just ends up being a tool and it will never define your success.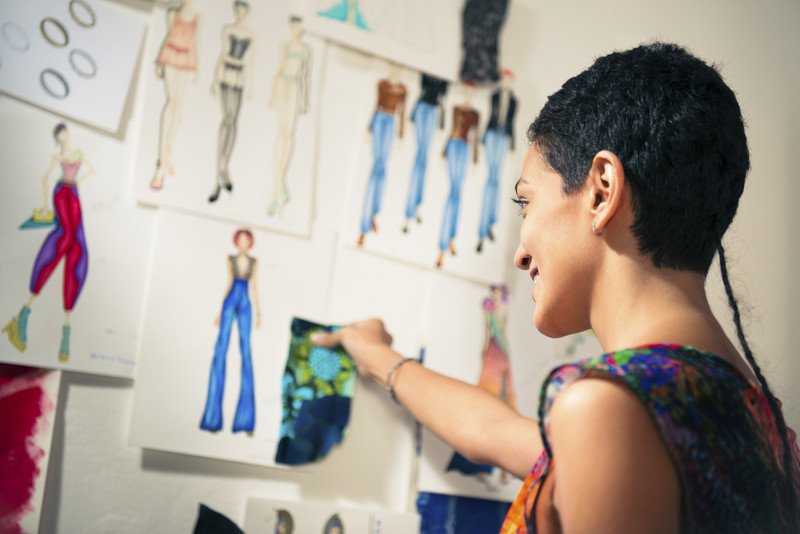 How To Choose A Good Blog Name
Of course, saying that you can pick whatever blog name you like isn't very helpful. The concept isn't entirely accurate either. You still want to pick something that people will remember, while also avoiding common pitfalls.
Most potential issues involve confusing your audience in some way.
For example, you don't want a website name that is too similar to a site that's already out there (or to a product or a copyrighted brand!). You could easily lose traffic due to such similarity.
The words you use can be confusing too. As a general rule, it's best to avoid anything that you would need to explain. This includes using numbers or dashes in your domain name. Misspellings are another area to be wary of. They can make your blog memorable, but be prepared to explain the spelling time and time again.
The domain extension is relevant too. Most people will assume that your site has a .com extension, regardless of whether it does or not. Common extensions like .net and .org have some appeal, but they're still a little confusing.
I personally recommend focusing on .com whenever possible. There are still many good .com domain names out there. If you feel like you need a different extension, look for one that is relatively common. Obscure options like .xyz won't help you at all.
Keyword VS Branding
There are two general approaches that you can take when looking at a blog name. One is to focus on including a keyword or keyword phrase in the name, while the other follows a branded style instead.
A branded domain name can have little or nothing to do with the topic of your blog (like the name Nike for a sports company). Branded names can be short and snappy, making them memorable.
It can also be easier to find an available short domain name for a brand than if you're looking for one that contains a keyword or two. Of course, you first need to figure out a word or phrase to use as a brandable name, which can be tricky.
The alternative is a blog name that focuses on a keyword. This approach can help search engines to find your site. It also means that people easily know what your site focuses on just from the name.
One key problem is the potential for similarity. You're likely to find that many other blogs in your field target the same keyword. Even if you can find a unique site name that you like, it might end up being confusingly similar to other ones that are out there. If you're starting a fitness blog, there's probably 100 blogs out there already called "Get Fit And Healthy" or some variation. A recipe blog named "Tasty Treat" or something similar simply won't stand out.
In the end, there's no right or wrong style. Many site names end up following both styles to some degree. Your main goal is to find something that you're happy with that isn't likely to confuse your audience.
How To Buy A Domain Name
Buying a domain name is a simple process. A variety of sites sell domain names now, including GoDaddy, OnlyDomains, HostGator and Namecheap. Some of these companies offer domain names only, while others also sell hosting.
If you're after a .com domain name, you should be able to choose whichever domain name registrar that you want. They all offer similar services. Even so, there are some differences.
One issue is the amount of upsells. Some services will try and get you to pay for extra services that you don't really need. Alternatively, they might sell you services that other places provide for free.
Another area to watch is the pricing. Some sites offer very cheap domains for the first year (to draw people in). The price jumps dramatically for each year after that. In contrast, services like Namecheap keep their pricing consistent right from the beginning.
How To Build & Make Money From Your Creative Website
Whether you want to make a full-time income or a little extra money, a website is a powerful tool. Being online allows you to connect with a global audience, providing visitors with information that they're looking for.
Making money through a site isn't just possible, it's a very common practice. Website owners can earn in many different ways. Some sell their own products or services, while others may create sponsored content or have companies pay for individual advertising spots. You can even use a website to drive sales to a physical business.
Despite the various ways to earn, most beginners take advantage of affiliate links and/or display ads. The two strategies tend to be easy to implement and don't require a large amount of traffic. This makes them a perfect place to get started.
Before we get to making money we have to talk about building your site.
Many people choose to start with a website builder, like Wix, Squarespace or Weebly. Builders allow you to create stunning websites very quickly. They are highly visual and most of the processes are intuitive.
As such, you don't need any background in the field to make a site look completely amazing. Many website builders also have a free plan. The free plans are typically restrictive and you often can't make money while using one. Still, they're a great way to try out what the service has to offer before spending any money.
It's easy to get drawn to the appearance and ease-of-use that comes with these builders, but you sacrifice control in the process. For example, your access to backend coding is limited (if you have any at all). You often can't rely on plugins to create the effects that you want either.
To make matters worse, you're stuck with whatever hosting the company offers. If you don't like that (or anything else), you have to give up your site. As a general rule, a website created in one website builder cannot be transferred anywhere else.
The alternative is to focus on a self-hosted WordPress site. This type of site can seem confusing and complicated, but the processes are surprisingly easy to learn.
You end up with much more control over your site, including the ability to change hosting services as you wish. This amount of control might not seem relevant when you initially create your site, but it becomes critical later on.
How Much Do Creative Bloggers Make?
One example of a creative blog is Ashleigh from Sewrella. Her blog focuses on crochet and knitting. Her February 2018 income report showed a profit of $9,600.
Most of this income came from display ads, with AdThrive being the main contributor. Ashleigh also earned more than $1,000 that month from pattern sales on Etsy and a similar amount for writing sponsored content.
A second creative blog is While She Naps, created by Abby Glassenberg. Her blog focuses on sewing and designing stuffed animals, which is a pretty cool area.
While Abby doesn't publish income reports often, she did offer one that covered the last quarter of 2014. Her gross revenue was around $9,500 at that time. That income largely came from selling patterns, along with eBooks and reselling items.
Her expenses were significant too, leading to revenue of around $6,500 for the quarter. The end result isn't as impressive as the previous example, but it is still pretty amazing. Abby's success also shows that there are many different angles that one can take with a craft blog.
Display Ads
Display ads are often an interesting way to get started with making money online. You won't make much money off the bat, but they are a fairly passive way to make earn.
This style involves hosting ads on your site and earning money based on their exposure. Doing so creates an income stream that is strongly linked to your traffic. The more traffic you have, the higher the potential to earn.
There are positive and negative aspects of this process.
The most appealing part is that your content doesn't need to be related to the ads in any way. This is fantastic for creative bloggers, as you can follow your inspiration. There's no need to think of products to promote or anything like this. Some creatives may find this a more authentic way to make money, one that allows them to focus on their craft.
This style also allows you to take full advantage of any traffic spikes you get, such as from a viral social media post.
One problem is that your traffic needs to be high to promote decent income. This means that you won't earn much at all in the beginning and that success can take time.
Display ads can also be a bit confusing. Google AdSense is a classic example of this. The service remains one of the most popular choices for display ads, but their limited support means that many people struggle to initially set up the ads. They also have strict rules about what you can and cannot do, making it easy to get blacklisted from the service.
Thankfully, there are other display ad networks to choose from. Regardless of what you choose, it's important to read the documentation carefully and make sure that you're following all of their rules.
Affiliate Links
Affiliate links are a completely different approach to earning money. The process is more active, as you need to apply for affiliate programs, choose products and place the links yourself.
You also need to have some association between the content you're writing and what you're promoting. There are various ways to do this, such as writing product review posts, top 10 lists or just mentioning products in passing. Many bloggers will also have boxes during or after their posts that direct users to specific products.
You don't need to link to products with every single post either. The approaches that you take are entirely up to you. The processes of affiliate marketing take a little time to learn, but they become second nature before too long.
Affiliate marketing still relies on traffic, but you don't need a high amount of traffic to make money. This makes the style especially good if you're targeting a specific type of visitor or if you plan to develop your site slowly.
Final Thoughts
Finding a good name for your creative blog isn't nearly as difficult or critical as it seems. The processes of building and making money from a site don't rely on the site name very much at all. You could choose almost any name and still end up with a highly successful site.
While it's still worth spending time to find something you like, don't waste all of your energy in getting something perfect. Instead, use your creative energy on the next steps in the process.
Should You Start Your Own Blog?
Honestly, the sad thing is that most people who want to start a blog get a domain name and a website set up, but never really do much beyond that. They are leaving a serious amount of money on the table!
If you want to actually make something of your site, and earn the kind of income that could allow you to quit your job and work full time online, then this members-only training site is what I recommend. If you're serious about making some moves, they're your best shot at building some fat traffic to your brand and profiting from your blog!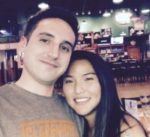 Nathaniell
What's up ladies and dudes! Great to finally meet you, and I hope you enjoyed this post. My name is Nathaniell and I'm the owner of One More Cup of Coffee. I started my first online business in 2010 promoting computer software and now I help newbies start their own businesses. Sign up for my #1 recommended training course and learn how to start your business for FREE!