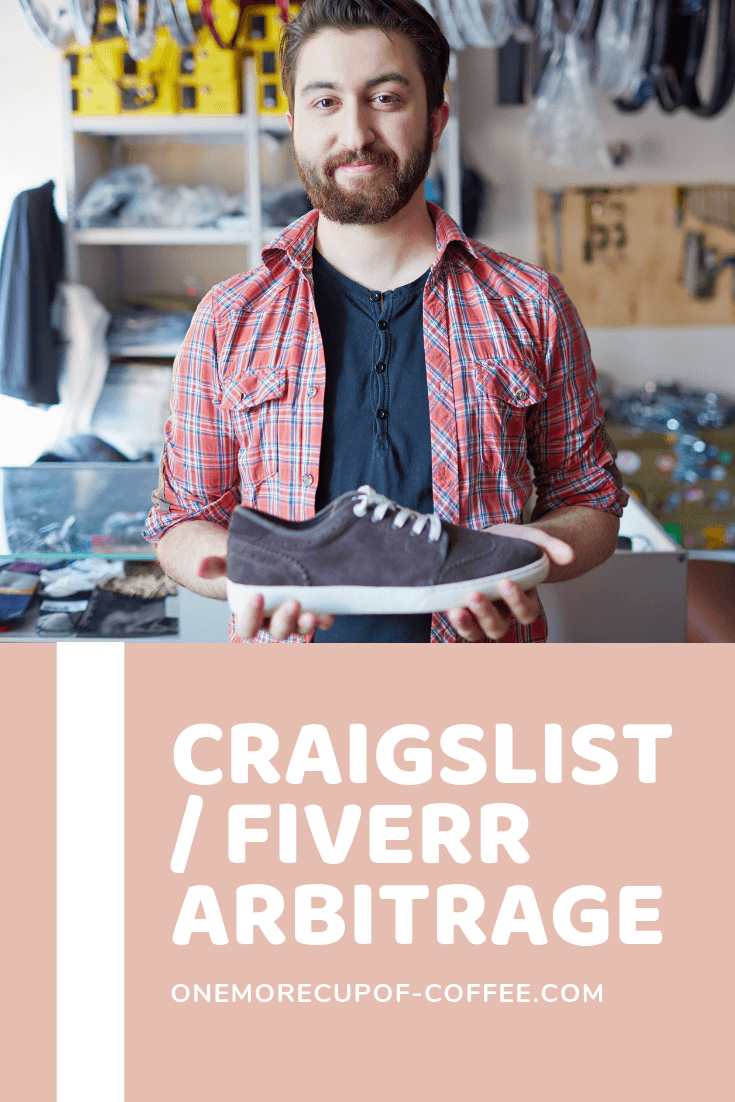 Arbitrage is a popular phrase because it sounds easy. Just buy it from one place, then sell it at another place. Easy money, right?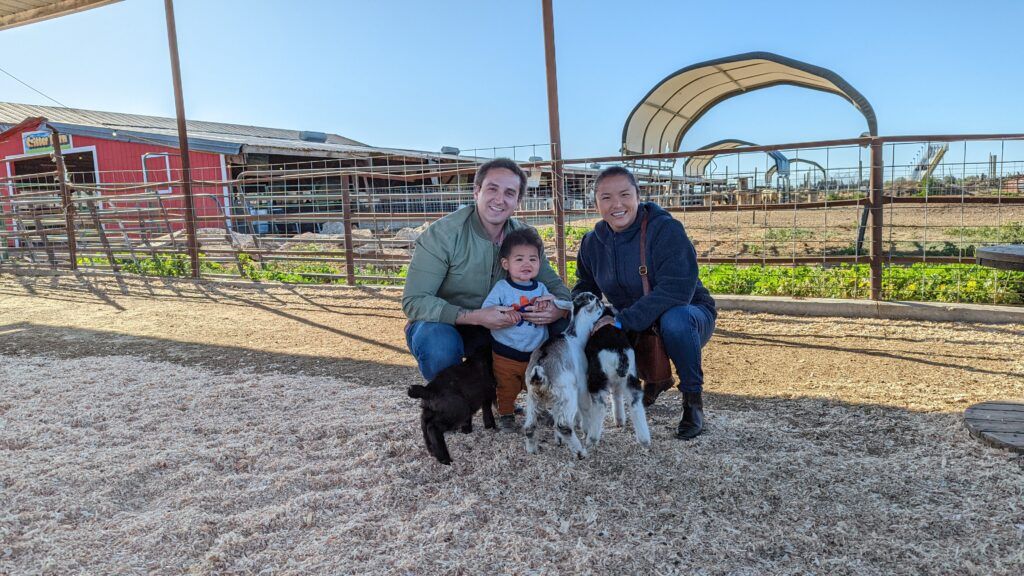 Are You Ready To Work Your Ass Off to Earn Your Lifestyle?
Are you tired of the daily grind? With a laptop and an internet connection I built a small website to generate income, and my life completely changed. Let me show you exactly how I've been doing it for more than 13 years.
Rarely.
But the idea is still attractive, so online "gurus" get away with selling hype rather than reality, and I've seen a lot of digital info products that claim Craigslist Fiverr arbitrage is going to be your path to quick and easy riches.
Well, I've done my own investigations into how this might work. Yes, you can make money doing buying on Fiverr and reselling on Craigslist, but there are planty of catches and pitfalls to watch out for.
How Does Arbitrage Work?
In a nutshell, what you're doing is purchasing a service for one price, then selling it for another price. Buy low, sell high.
Fiverr is the first part of the equation. Fiverr is a website where you can buy online goods (or sometimes IRL stuff) for $5. Nowadays, there are a variety of pricing for the "gigs", but the increments are always in $5. So you may see some gigs for $10 or $15.
Gigs range from custom logos, to voiceovers, to little trinkets you can get mailed to you. Most of the stuff is digital goods because they are cheap to make and fast to deliver.
In the case with Craigslist Fiverr arbitrage, you'd buy something on Fiverr, then resell it on Craigslist. The best example of how this might work is buying and selling custom logos.
You'd get a contract for a custom logo on Craigslist, then go find a gig on Fiverr that will make you the logo. Charge the Craigslist order $100 for the product, and you might pay only $5-$10 to the seller on Fiverr.
My Personal Experience With Both Websites
About Fiverr
Let's first look at the Fiverr side of things. $5 isn't a whole lot of money these day, so as you might expect, a lot of what's available is low quality stuff.
If someone could churn out 2 items per hour, that's $10 an hour, so you could probably expect 30 minutes of work to be put into the project if you're dealing with the wester world
You may get more time dedicated to your project from a person living in the developing world, who doesn't mind making $5 per hour, but not always. Once issue I run into a lot is things like copyright infringement, especially from audio and graphic design stuff.
Speaking specifically about logos, a lot of them are ripped off from other companies.
About Craigslist
I go to Craigslist when I want to buy something in my home town. I'm talking used furniture, used tools, or specialty items that I could probably find on Ebay but I just want to see in person before I buy.
I typically don't go to Craigslist for "services", but some people do. I've seen ads for real estate deals, gardening services, and odd jobs.
These are all physical and local jobs though. I don't see a lot of things like graphic designer or voiceover artist, although it's conceivable that you could list this kind of gig.
That's the basic premise of how the arbitrage between Fiverr and Craigslist works. You offer a digital service and advertise it on Craigslist, then you subcontract out the work to Fiverr.
Here are some examples of services that could work.
Services To Arbitrage
Search Engine Optimization
A very popular gig on Fiverr is having someone do an SEO audit of your website. As someone that actually runs my own online business and takes care of the SEO on my website, I'm pretty confident that these guys on Fiverr do not not really know what they're doing.
At the very least, I'm sure you can believe that they don't give a rip about your business. Anyone that is actually good at SEO will not be selling their services for five bucks.
You could potentially sell SEO services on Craigslist. I hate to knock it before I try it, but I just don't see a lot of activity there, which makes me think that it's a dead market. Here's your competition:

Maybe it's a huge untapped market, but oftentimes no competition means there's no money to be made. And with the limitations of a Craigslist listing versus using a traditional website or landing page, I'm not convinced that selling SEO services on CL is a business I would get into.
Content Creation Services
Searching Craigslist, one problem I ran into was actually finding the proper listings for jobs people were offering. After searching around a bit, I did find two interesting things related to content creation that could potentially be interesting.


To my surprise, there are requests for digital services! These types of requests could definitely fit into your arbitrage game. However, a new problem comes up! How are you going to actually get someone to do these services for cheaper than you charge the client?
Making a Facebook page certainly takes more than an hour, especially when you consider it may be a one-off gig where you need to communicate job expectations and alteration requests in addition to the work itself.
It's very possible you could find someone to do that for $40, then charge your client $100. It's not always going to turn out like that though. Your client on CL might be savvy and just go find someone to do the work for $50 instead of your $100 bid.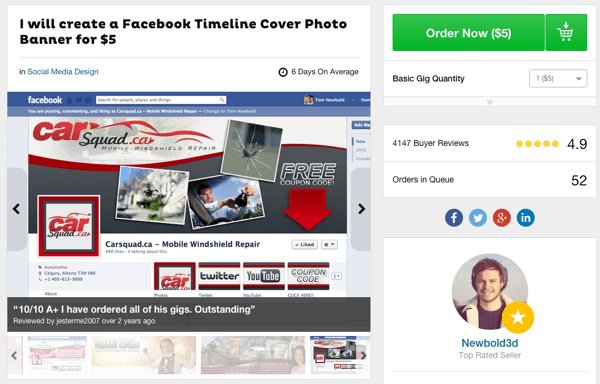 Other Types Of Jobs To Outsource
Other than logos, SEO, and content, there are many other potential arbitrage opportunities. Which ones you follow up with will require research and testing. One piece of software that could make your job of matching requests is called Arbitrage Underdog Reloaded (review). In my review, you'll see a video of how it works, and proof that I actually make money using it.
The Issue of Value
When you charge someone $100 for a service, they probably expect you to spend a few hours on it. One time I ordered a gig on Fiverr where a guy did a podcast introduction for me. It was pretty cool, and I couldn't believe it only cost me $5. Would I have paid $100 for it totally!
But it was almost exactly the same as every other one he did, except that it used my script (which I wrote). To write the script was another $10. I was also limited to 50 words. Extra words? Another $10. The gig limited me to one redo as well. Extra fixes? More fees. It adds up.
So what do you do when a company comes at you with a 200 word radio script and wants you to narrate it based on some guidelines they've set up? You can outsource to someone on Fiverr, but, instead of a 20 minute gig for $5, now you are asking for a real, custom service that may cost you more than $50.
Sure, you can then go and charge your client $100, netting $50, but is a hundred bucks competitive? The answer will vary based on service, but if someone is looking to hire through Craigslist, I'm guessing that they are not looking to pay full price for a professional.
Suddenly the deal is a bit more complicated.
Other Issues With Digital Arbitrage
Now instead of a cut and paste business where you just buy and sell, you are coordinating two different parties that have requests, issues, corrections, complaints, etc.
What happens if your buyers want to speak on the phone? You will have no clue what the seller is doing, unless you call him as well. Asking for his phone number could be an issue as well because it's against Fiverr's TOS and a big red flag when someone wants to connect 'off site'.
Let's say this guy takes 2 days to get back to you. Remember this is probably just a side job for him, and doesn't know your business depends on him being on time. Want a 24 hour turnaround? That's another $10.
The point I'm trying to make is that buyers are going to expect a baseline value from you, and you have to deliver on that. Sourcing that same type of value from a cheap online gig service is not going to be straightforward.
Problems With Craigslist Delivery
One of the interesting tricks these make-money-through-arbitrage products do is that they give a few easy examples, but fail to really dig into the ins and outs of the business.
Logo
Answering machine recording
Testimonial
Social media
Backlinks
SEO services" (in quotes because I don't qualify it as legit SEO)
Then they trail off and mention things like "you can do this with all kinds of stuff!"
The thing about Craigslist is that most people go there to do LOCAL transactions, and meet you in person to get the goods delivered. I buy things like furniture, appliances, tools – physical stuff that I can see and verify before I pay for it.
There's no payment security or accountability within the Craigslist system – it wasn't built for that. In fact, CL has this warning on their website

So how do you plan to get paid – Paypal? There's also a warning about that.
You're going to have to trust that the person will pay, and they will have to trust that you actually deliver the item.
Arbitrage Works, But…
Yeah, arbitrage works. I'm not saying it doesn't. But it's not the cure-all money making bonanza that these guys make it sound like.
Products launched on Clicksure or JVZoo are created by internet marketing gurus who are just looking for a "system" to sell so they can package it up, give it a cool name, and get affiliates to promote it. I highly doubt that they are actively using the same system to actually make money.
In other words, it sounds good, so that's close enough. They don't tell you the full story though, and that's why these info-products cost only ten bucks.
Personally, I'd rather spend my time building my own website. I could even become a Fiverr affiliate if I found some really good gigs I thought I could advertise to get referrals.
What do you think?
Am I slamming a business model I don't really understand?
Is there a better way to do arbitrage?
Let me know in the comments. Let's discuss!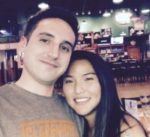 Nathaniell
What's up ladies and dudes! Great to finally meet you, and I hope you enjoyed this post. My name is Nathaniell and I'm the owner of One More Cup of Coffee. I started my first online business in 2010 promoting computer software and now I help newbies start their own businesses. Sign up for my #1 recommended training course and learn how to start your business for FREE!