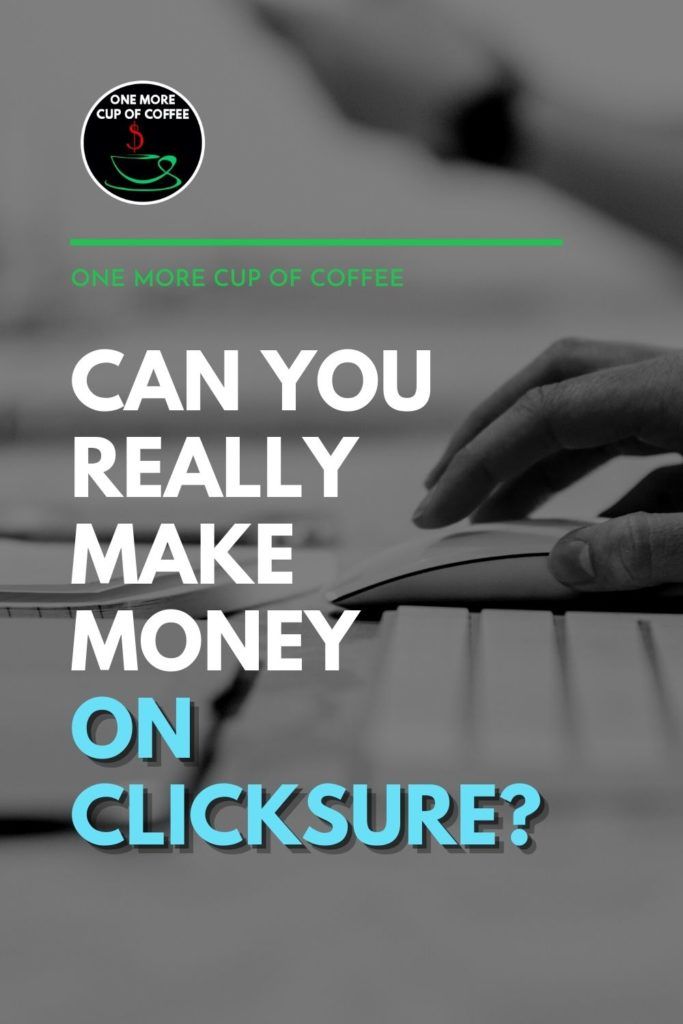 The simple answer is YES, you can really make money on ClickSure. This affiliate network works like any other affiliate network in that they are just a middleman between you and vendors.
They help vendors recruit and pay affiliates, and they allow affiliates to find many products to promote under one roof. However, making money on ClickSure will require some thinking on your part, because they have a very bad reputation in the internet marketing industry.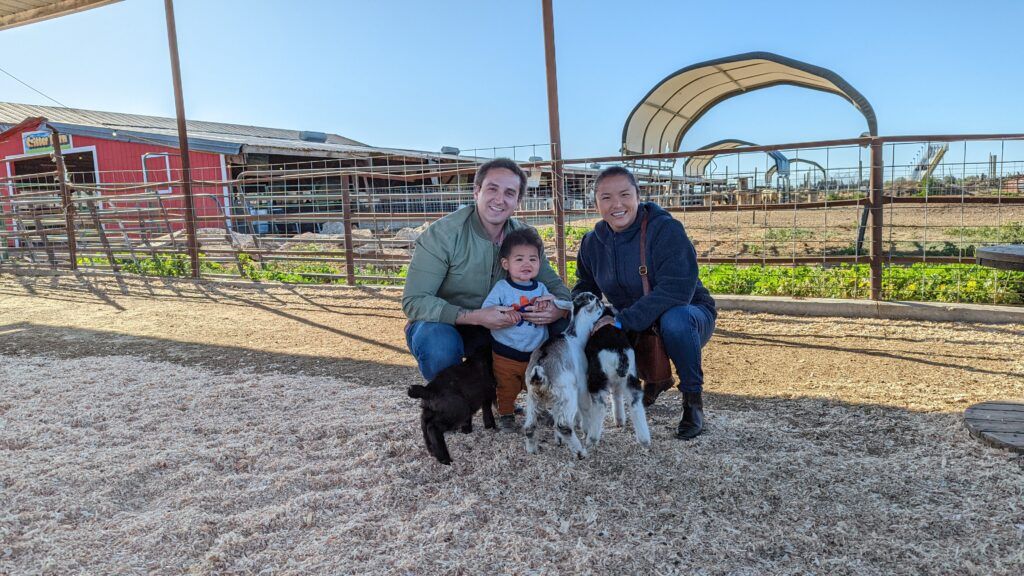 Are You Ready To Work Your Ass Off to Earn Your Lifestyle?
Are you tired of the daily grind? With a laptop and an internet connection I built a small website to generate income, and my life completely changed. Let me show you exactly how I've been doing it for more than 13 years.
2020 Update: Perhaps not surprisingly, ClickSure no longer appears to be active. However, we've kept this review in place, as people still search for ClickSure and similar companies may well spring up in the future.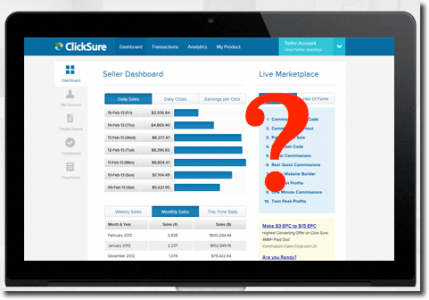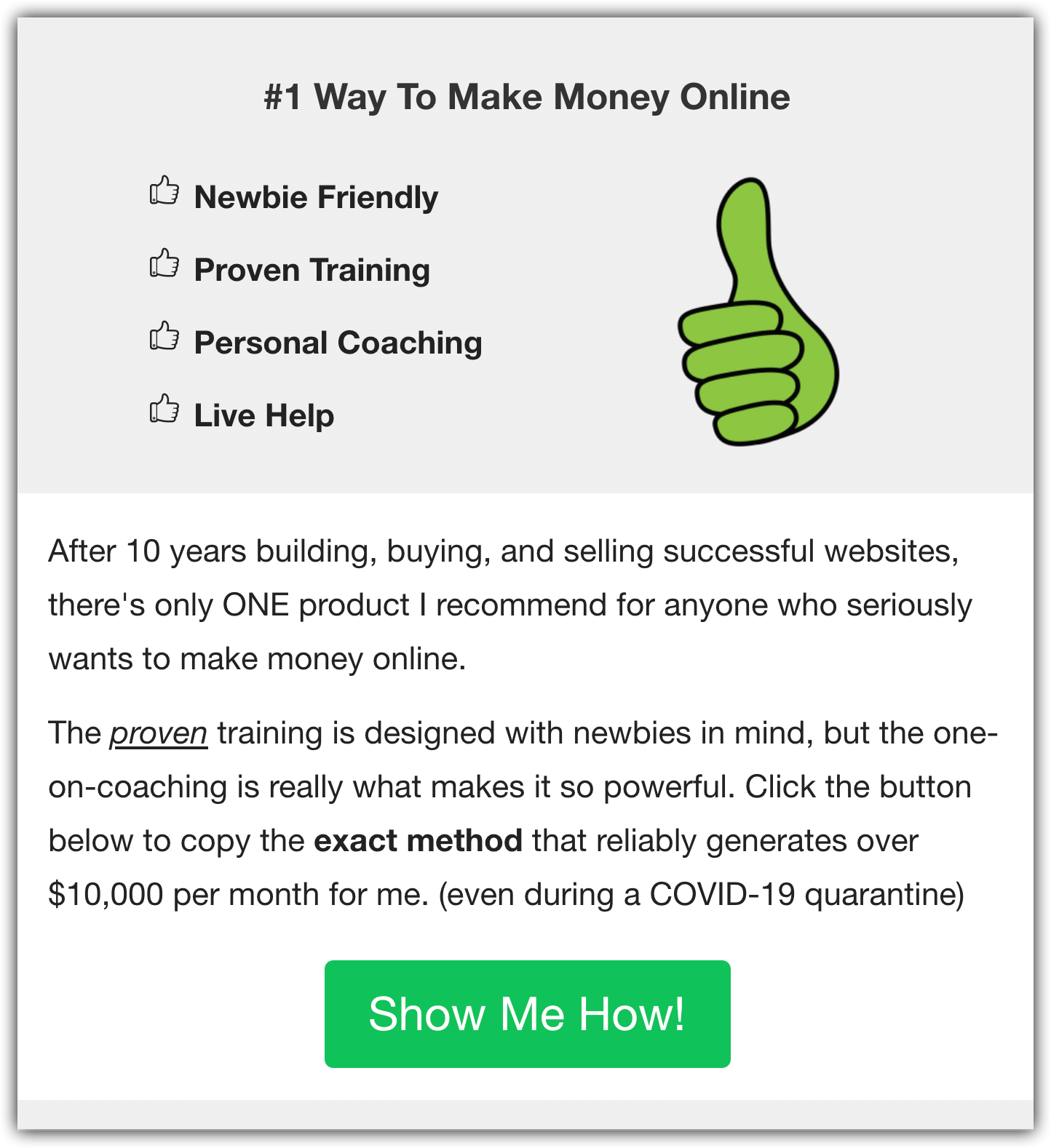 Making Money On ClickSure
In this post, I'll discuss what this bad reputation is all about, as well as how to make money with ClickSure products (and affiliate marketing in general). By the end of this post, you'll have a general business plan of how to get started!
How To Make Money With Affiliate Networks
If you are brand new to affiliate marketing, here's a quick rundown of how things work. There are three people you need to know about.
1. Product Creator (Vendor)
2. Product Buyer
3. Affiliate (You)
The product creator makes something that the buyer wants. In order to get his product in front of as many eyeballs as possible, he pays affiliates to go out and advertise the product. He can pay affiliates anywhere between 5% and 100%, but with digital info products like they have on ClickSure you normally see somewhere between 20% and 75%.
How can they pay you that much?
They can afford to pay 75% because they aren't doing any work as far as advertising goes. They have to invest money in the creation of the product of course, but while you're out working your butt off trying to make sales, they're raking in a sweet 25% of your efforts without doing anything.
It's a great deal for everyone. They make money while you do free advertising. You make a huge chunk of profit from a product you didn't create. The buyer gets something valuable for their money.
The Affiliate is the person doing the advertising (that's you). "HOW" you make the sales is up to you, and marketing strategy is part of your job as a business owner. Most people build a website and try to get their site ranked in Google.
Affiliate marketing what I do for a living. But as of right now, I do not promote anything from ClickSure.
Is ClickSure A Scam?
No ClickSure is not a scam. They pay affiliates and have been around for many years. Plus, they honor all refunds (I've done many). They are a legit company… with a twisted set of values.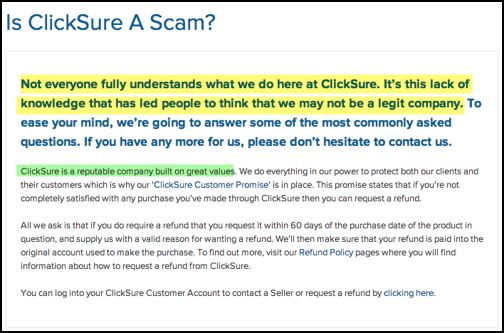 Although ClickSure is a legit company, 90% or more of the products that are featured on their website are flat out scams. I'm not even joking.
These aren't just bad products that I don't like. Some of them are lies that I've exposed on my website. Many products are produced under fake names and designed to trick the buyer into purchasing. They are often misleading, and sometimes tell blatant lies about what they are offering.
I've done many reviews of their products on my website. Here's a list of some recent products from their marketplace, and my personal reviews of them.

Safe Simple Commissions
Tube Cash Code Review (Same creator as Commission Cash Code)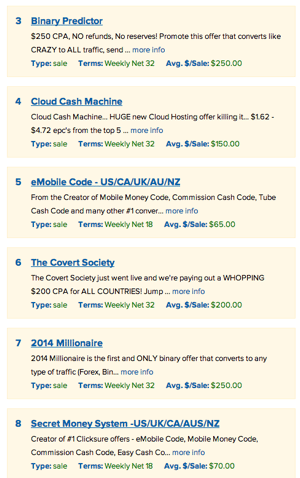 eMobile Code
The Covert Society
Secret Money System
Does the affiliate network do anything about these scams? Nope. Their policy is that if you are not happy with what you bought, get a refund. End of story.
One, I actually asked them via email why they allow so many dishonest business owners to sell their stuff there, and they only answer I received was a canned response about getting a refund if I was unhappy.
Making Money With Clicksure: It's Up To You
You, as an affiliate, have a choice. You can promote something you believe in, or you can promote whatever is converting best just because you want to make money.
If you want to send out an offer that promises $1,000 per day guaranteed, go right ahead. But when someone's grandma emails you and says 'Sup bro, I spent my oatmeal money on this junk you recommended but it doesn't work!' that's on your head, not mine.
It is possible that you will find some good products on ClickSure to promote. However, I think that most reputable businesses are going to go to other affiliate networks. Even people that doing honest make money online products are going to use a place like JVZoo or Clickbank instead.
In my opinion, you need to avoid ClickSure and focus on other affiliate marketplaces. It's not a place for honest marketers to find products to promote on their website or to their list.
One last thing to consider is that there will be a huge amount of refunds! If you promote scammy products that do not work, then the money you "made" will simply go back to the buyer. Remember to check refund rates!
Remember that at the end of every sale, there is a real person that is opening up their wallet and trusting you with their money. When you recommend something that you never tried and make a sale, is the buyer going to be happy with it?
Sit for a moment and think about what type of business you want to run – a money grab or something you can be proud of that will provide you with income for years?
There are plenty of other choices out there! Places like Commissions Junction, Linkshare, and Shareasale have real, physical products that you can promote, plus digital products, subscription services, and CPA offers.
But look beyond these typical places that are soooo overplayed. There are literally thousands of affiliate programs out there in niches you can't even imagine! Here's a great way to find some affiliate programs related to the topic of your website
Heck, I'll even introduce you to
my favorite affiliate program
. 50% recurring commissions, lifetime cookies, and an awesome membership site to boot.
Remember: The reason you aren't making money isn't a result of which affiliate network you are using. It's a result of WHAT you are selling and HOW you are selling it.
Developing A Marketing Plan For Making Money With Affiliate Networks
There are several ways to actually make money in this business, and before you actually earn your first dollar, you are going to need to decide which method you want to learn. Whatever road you go down, you are going to need a website. It could be a small website or a large one, but if you don't have a website already you need to build one.
In general, here are some business models you could use to make sales with affiliate programs.
Collect email addresses then send offers via email
Create a small website and drive paid traffic to it from Facebook, Bing, or Google
Create a large website and drive free traffic from search engines
Start a YouTube channel about a topic to send traffic to your website (and promote offers on YouTube)
Personally, I found that the method that produces the largest results over time and leads to the most passive income is option #3. The problem with #1 is that you still need quality traffic sources, which means you either need to pay for traffic (hard for newbies) or you are still going to need a blog to drive traffic to your opt-in page.
The issue with #2 is that it's going to cost you money, and converting can be tough. Unless you have at least a few hundred dollars per month to spend on trying out ads, paid advertising isn't for you. It also means you need to be on top of things constantly, creating new ads as old ones stop getting clicks.
#4 can work, but you really need to be comfortable in front of the camera and consistent with posting videos. That also means you need to have plenty to say about the niche you've chosen.
I'm not saying you can't learn any of these things, because you can. But I prefer option #3, building an authority website over time, because it's got a very low cost to entry (just $11 for a domain), and you can take your time to build a website you are passionate about.
Keep your mind on the long view, and it doesn't matter if you take 5 years to build a business. At the end of that time, you'll have an income-generating website that can make money every day of the week, night or day, and reach over 2 billion internet users from around the world.
A huge part of building a website that gets traffic is finding good keywords. There are a variety of tools out there, but I prefer Jaaxy for keyword research. Here's a video showing how I use keywords for SEO.
Without getting into too much detail, that's basically the entire marketing plan for an affiliate business right there. Of course, it's a little oversimplified to make a point, and while you build your business you are going to have to learn a lot of new skills along the way.
But the general idea is to 1) Build a website, and 2) Get traffic to your website using keywords and blogging.
It's worked for me for 5 years, and I'll continue to use it. This could totally work for any products you find on Clicksure or any other affiliate network. My main advice with regards to that is to not get caught up promoting just one product. Don't be one of those guys that makes a website called myclicksureproductreview.com!
Think of a good niche first, then pick a variety of products that fit into your niche.
If you'd like more help getting your affiliate business started, be sure to check out this training center where you can learn how to build a business honestly promoting products online.
What's your opinion on ClickSure? Have you ever seen anything legit come out of that place?
There are thousands of different side hustles you could do to earn some extra money on the side, and which one "clicks" for you depends on your personality and goals. However, there's one side hustle that makes an insane amount of money and works for anyone.
Starting an affiliate website is an incredible way to earn extra money because you can do it from your home on a laptop, and work on your business in the evenings and on weekends. The income potential is huge, and it's easy to scale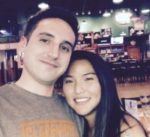 Nathaniell
What's up ladies and dudes! Great to finally meet you, and I hope you enjoyed this post. My name is Nathaniell and I'm the owner of One More Cup of Coffee. I started my first online business in 2010 promoting computer software and now I help newbies start their own businesses. Sign up for my #1 recommended training course and learn how to start your business for FREE!