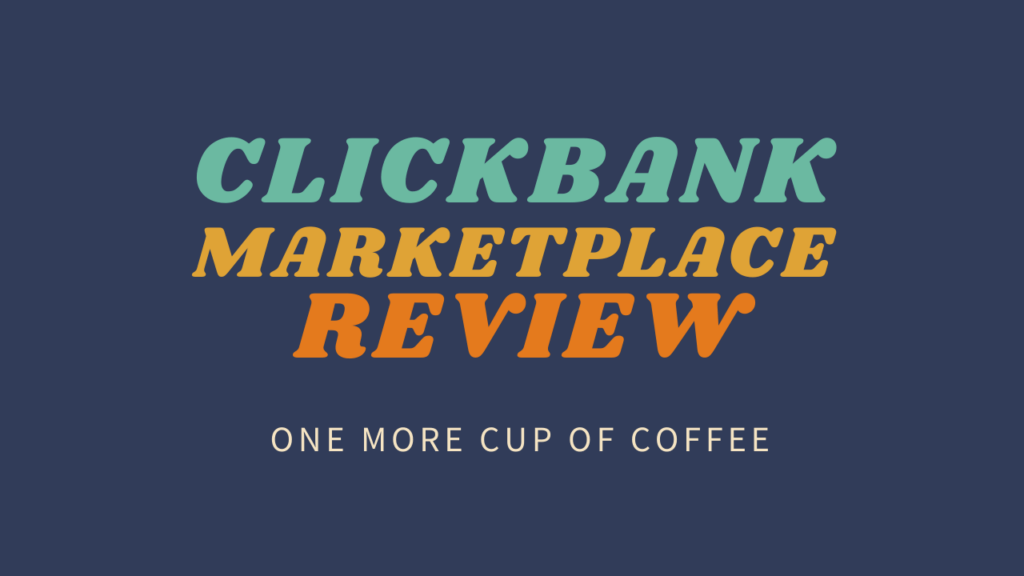 The Clickbank Marketplace is essentially info product flea market, where you can buy and sell digital info products with the help of affiliates. There are three sides to the transactions happening on Clickbank.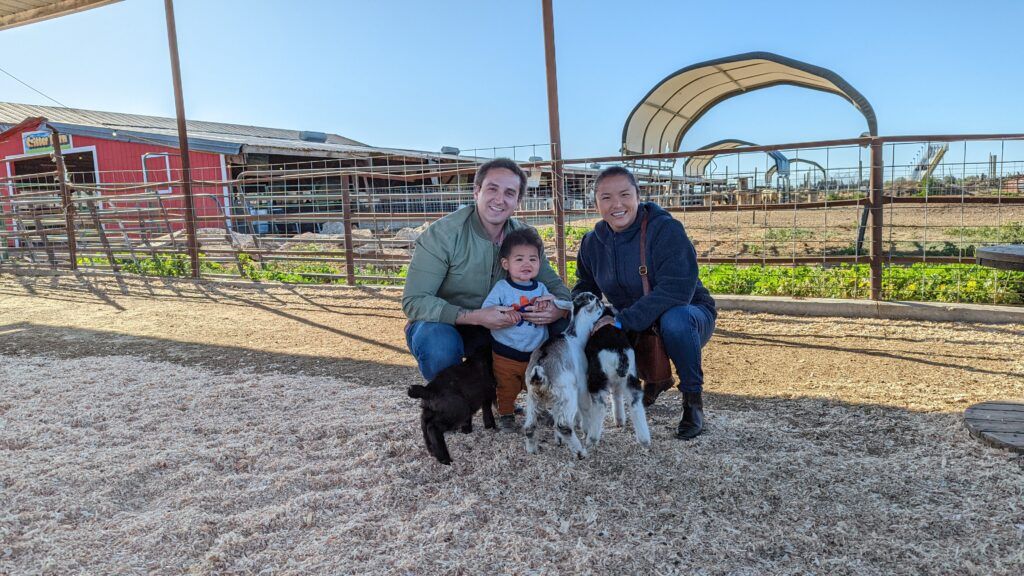 Are You Ready To Work Your Ass Off to Earn Your Lifestyle?
Are you tired of the daily grind? With a laptop and an internet connection I built a small website to generate income, and my life completely changed. Let me show you exactly how I've been doing it for more than 13 years.
creators upload products teaching some kind of skill or knowledge
affiliates pick which products they want to promote from the thousands available on the marketplace
buyers purchase products via affiliate links placed on the affiliate marketer's websites
The seller gets a sale without having to lift a finger. The affiliate gets a cut without having created a product. The buyer gains knowledge. Everybody wins!
At least that's how it's supposed to work.
Clickbank has been around a while, and 22 years laster, they are still touted as one of the fastest ways for new affiliate marketers to start earning money online. Personally, I don't promote anything on Clickbank any more, and in my review of the Clickbank Marketplace below, I think it'll be obvious why.
Should Clickbank be on your radar? Read my review and make up your own mind!
Clickbank Marketplace Review
Can Creators Still Make Money With The Clickbank Marketplace?
A quick look at the top selling products on Clickbank makes it immediately obvious that yes, creators are earning money on Clickbank. With some products having an average sale of $100+, paying out 72% of the sale price, then there are definitely products selling for around $120. Of course, prices will vary, and some info products may cost as little as $9, and as high as $197!
The price which products sell at depends on the amount of value you provide to the customer, and what type of dollar value you place on your time.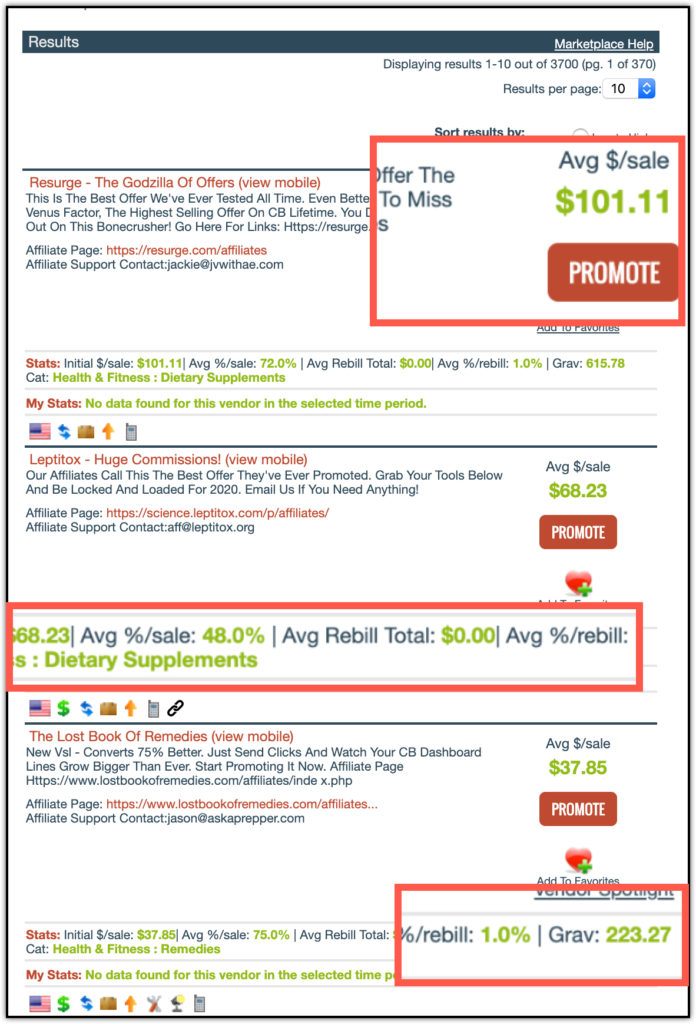 Unfortunately, the vast majority of the "value" in these info products sold on the Clickbank Marketplace is limited to the sales page. Clickbank, in my mind, has always been notorious for allowing creators to sell low-quality products with unproven claims to dupe customers into spending way more money than they should.
I clicked two of the top selling product links from above, and here are the sales pitches I saw.
I saved my wife's life with this 5 second hack that kills food cravings and melts 62 pounds of raw fat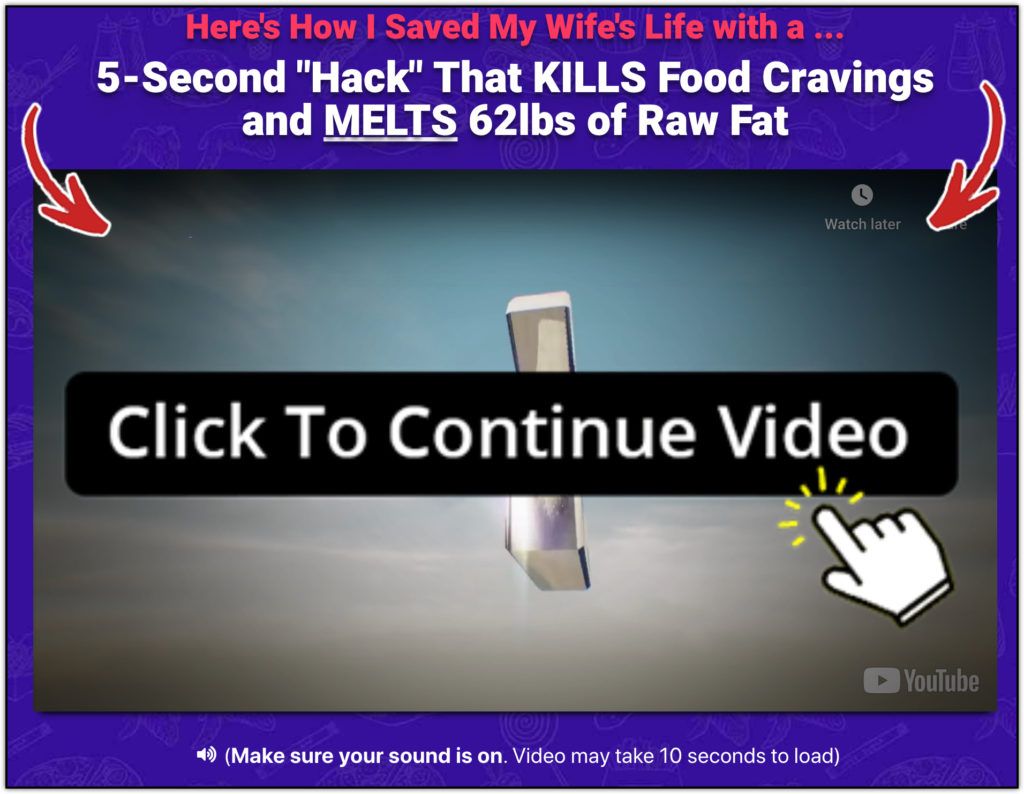 As a long time fitness and nutrition enthusiast, I can 100% guarantee that there is no easy, "hack" to losing 50 lbs. You need to eat less, or exercise more. What you'er witnessing in this advertisement is the use of creative language to get you to buy something.
The second product I looked at was no better. The video told me a story of a man who had some kind of accident, then woke up from a coma. Miraculously, he discovered a life changing secret to losing belly fat that had nothing to do with exercise or eating habits.
Wow. Totally crazy. I have no idea what could possibly be the secret formula for weight loss he learned while in a coma, but it smells like BS to me!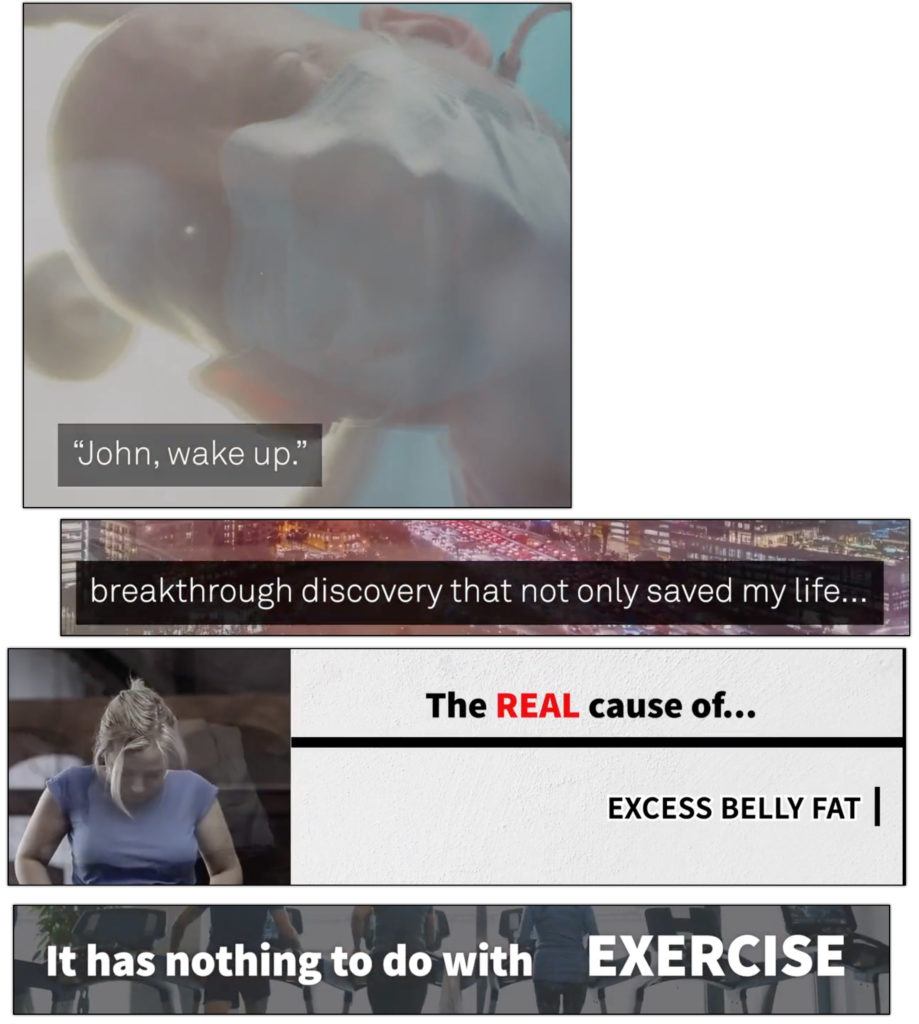 The point is, if you are planning on uploading your own info product to Clickbank, this type of junk will be your peers. Seeing long term success in online marketing has a lot to do with brand and trust these days. There's a lot of noise on the internet, and to make a sale, you need to earn the trust of your reader.
Since Clickbank has consistently associated itself with low quality and misleading products for a decade, personally, I would not want to associate my own brand with them.
Yes, creators are making money selling their info products on the Clickbank Marketplace. No, I wouldn't recommend you do the same. There are plenty of alternatives I'll get into later on in my review.
[2020 Update] Can Affiliates Earn Money With The Clickbank Marketplace?
Back in 2015 while back I wrote a post answering the question of whether or not you could still make money with Clickbank. The conclusion? Yes, you can, but why would you?
I cut my teeth in affiliate marketing promoting Clickbank products in 2010. I didn't even own a smartphone back then. There was no Uber. Amazon Prime wasn't a full throttle movie studio.
The internet has transformed in the decade since.
Clickbank has remained the same. Here's a screenshot of a video I uploaded in 2014 vs a screenshot of the Clickbank Marketplace in May 2020. Exactly. The. Same.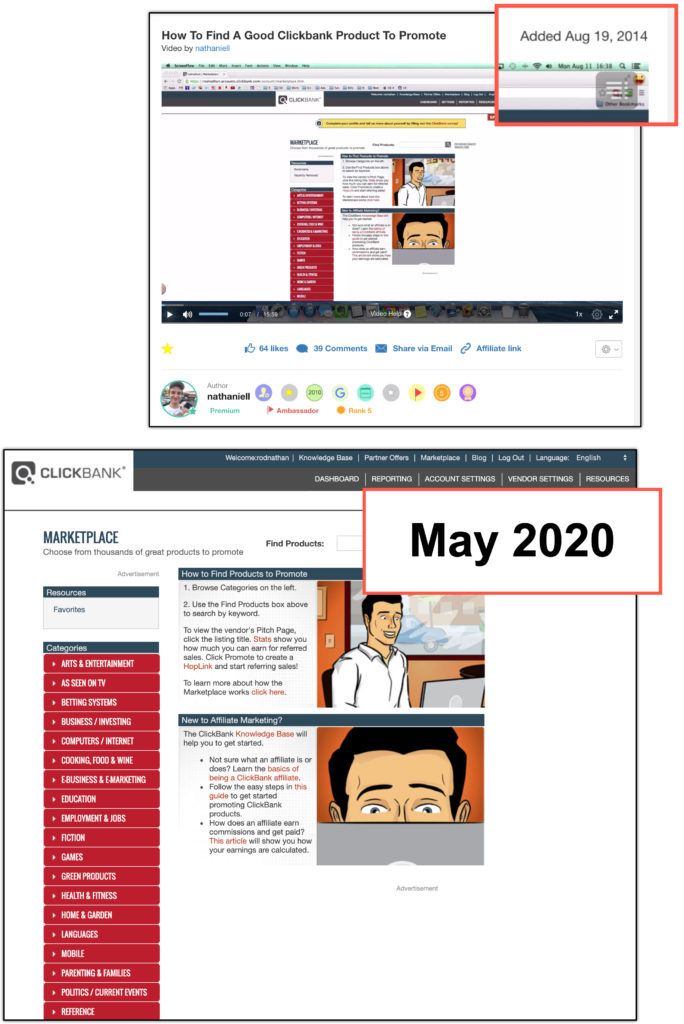 A detail like this might not be that significant if it didn't fit into the overall picture and confirm what I'm already saying. The quality of products you find on the Clickbank Marketplace hasn't changed either.
In fact, Clickbank's own flagship product, Clickbank University proves this point.
I recently updated my review of CBU for 2020. In fact, this is the third time I've purchased Clickbank University, just to make sure I'm doing my proper due diligence and giving them the benefit of the doubt. Was I being too harsh the first time around? No.
The videos are outdated. The platform needs a refresh. The community was inaccessible. It seems like a forgotten info-product from some internet guru, and yet, they still advertise it on their home page.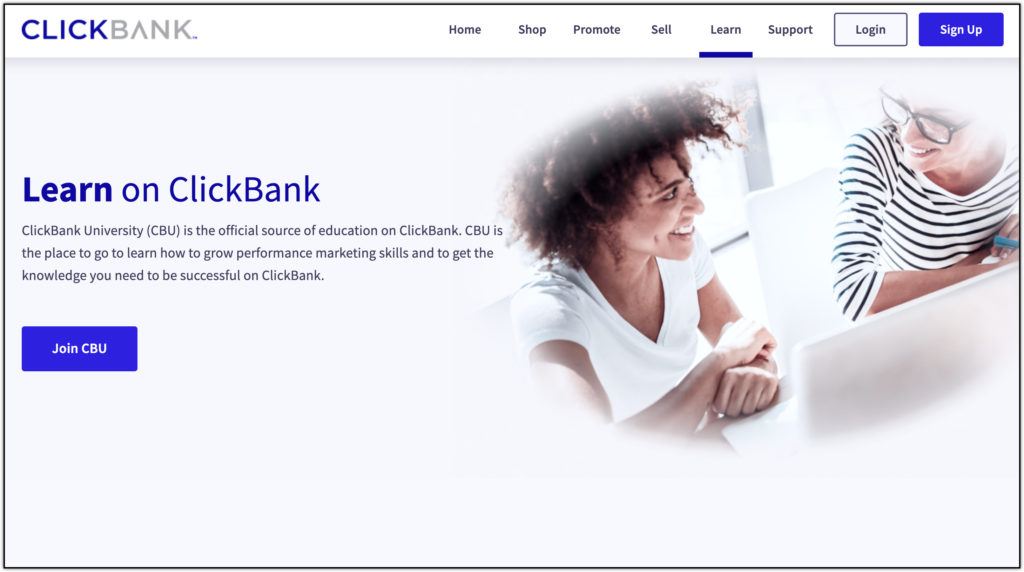 Despite all this winging from me, affiliates can actually still make some good money on Clickbank if you choose the right products. In fact, as recently as April 2020 I'm seeing people land $100+ days selling Clickbank affiliate products.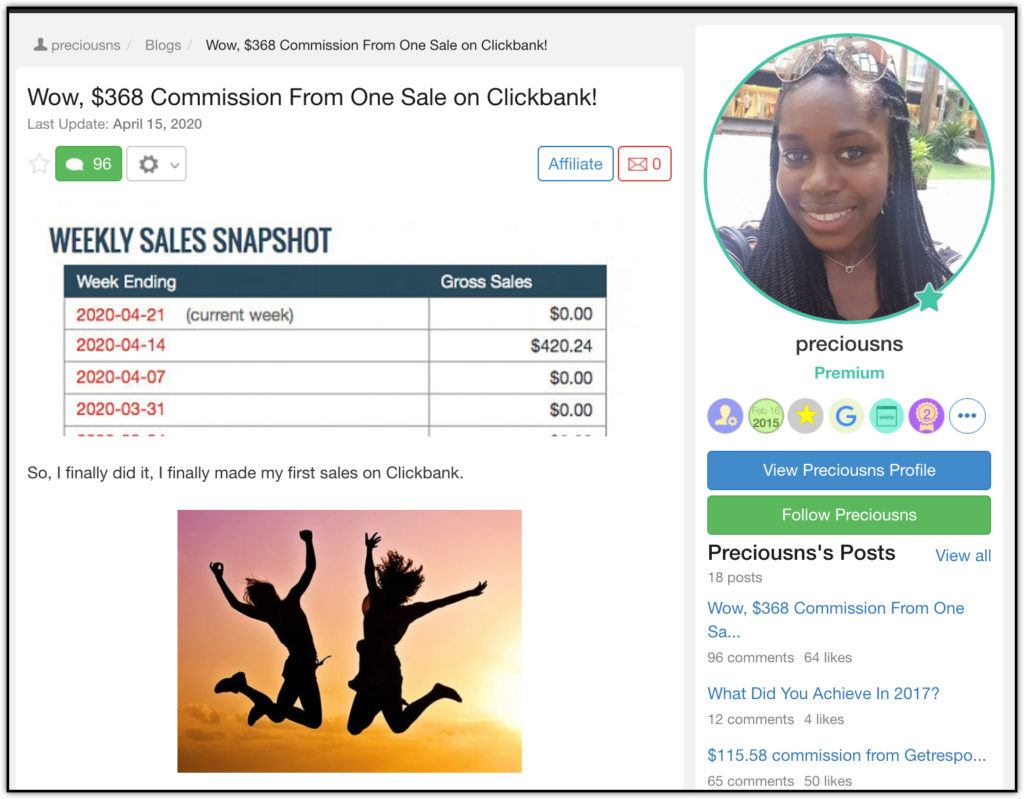 Can you make money on Clickbank? Yes. This is still a legit platform where you can find infoproducts, promote them on your website/social/email, and you'll get paid on time.
Clickbank is not a scam! You just have to carefully choose which marketplace products you promote.
Clickbank Product Reviews (Good & Bad)
Finding a good product on the Clickbank Marketplace is not easy. They exist, but you need to do a good amount of research to find what you're looking for, and it's not guaranteed you'll find something.
For example, let's say I wanted to promote a product which teaches you how to "make money". The first result, with default settings, looks like this. The first, and "most relevant" result is an ebook which nets you $0.88 per sale. The next two products have 0 gravity (no sales from other affiliates), and a N/A average sale because no affiliates are making commissions.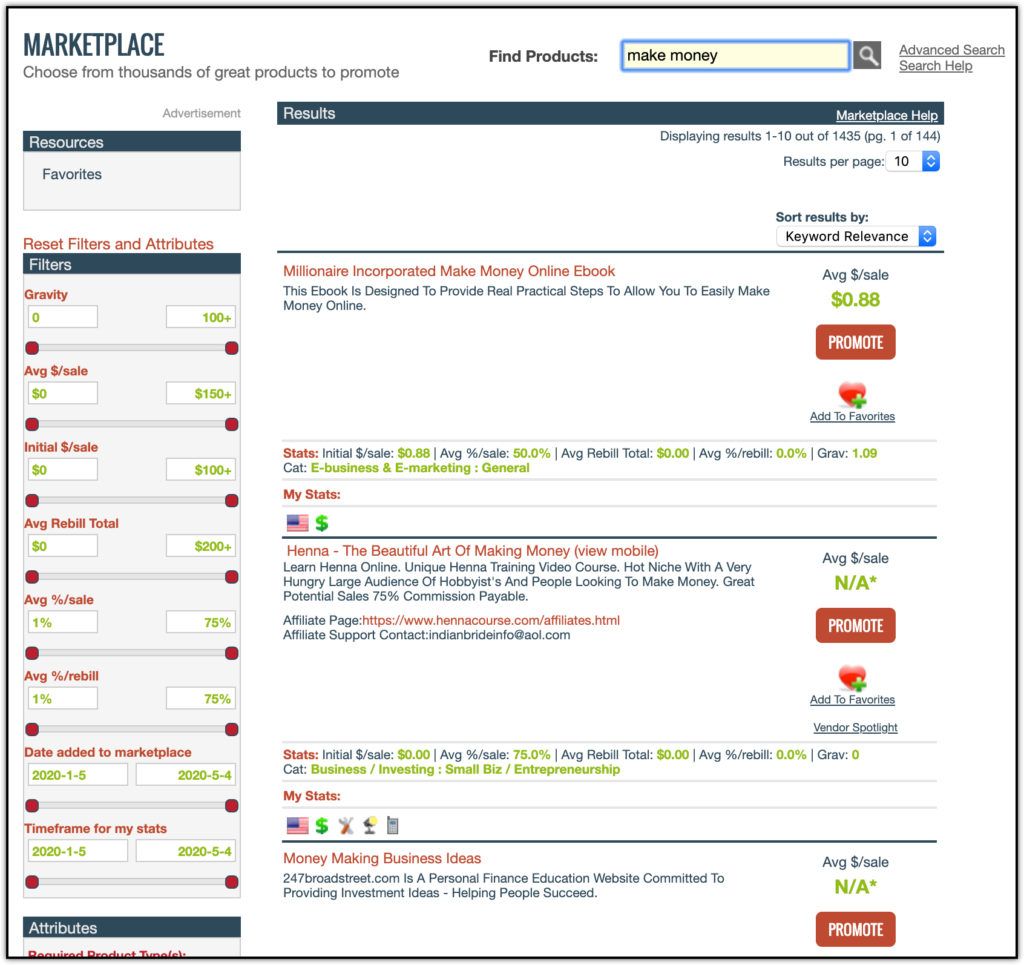 Next, I sorted by popularity. Clickbank University was listed as #1 most popular "make money" product, but the next one was something about unlocking your hip flexors. Relevant? No. The 3rd most popular product after that is also unrelated to making money (manifestation). 4th down is a scam called Perpetual Income 365.
This product claims to contain "a secret Netflix algorithm to put power back into the hands of the common man".
Spoiler Alert! It's not a secret algorithm from Netflix.
The gist of the product is that you send an automated email sequence out to "solo ads" (purchased email subscribers). You basically send daily emails promoting various Clickbank products.
As is typical of Clickbank products, it's all sizzle and no steak. Rather than teaching people to build a legitimate business online, you're basically provided with a system to send out email spam.
Ted's WoodWorking Scam
One of the most famous, long time running scams on the Clickbank Marketplace, which is still going on to this day, is Ted's Woodworking. This product is often used to say how successful affiliate marketers can be in a "normal" niche outside of the "make money online" industry.
The trouble is, the product is a total scam. Many of the plans are ripped off from other people. In the video below, Steve tells us that the 150 woodworking videos supposedly included in the product are actually just 118, with many dead links, and the videos are actually just YouTube videos.
Are There Any Good Products On The Clickbank Marketplace?
You know, it's really hard to tell if there are actually any good products on the Clickbank Marketplace these days. True – people are making sales, so that means someone is buying the stuff, right?
That doesn't necessarily mean the products are good though. I took a random sample of products from my search looking for that woodworking scam above. I clicked on three links. One was a dead link. One was a hyped scam about energy revolutions. The third product looked legit, but contained much of the same language and banners of Ted's Woodworking, so I suspect it was the same product owners.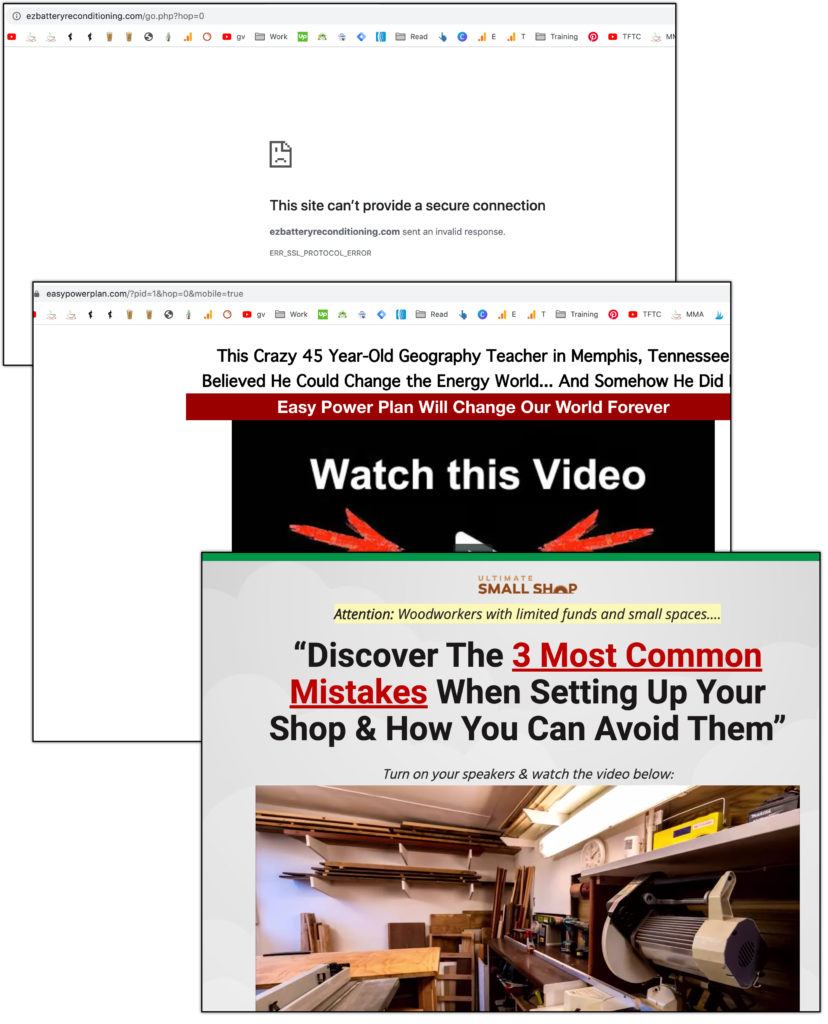 So I decided to try a whole new category. Cooking, Food, & Wine won't have any issues, will it?
Unfortunately, it was basically a repeat of above. Another dead link. Another possible scam. One possibly good product.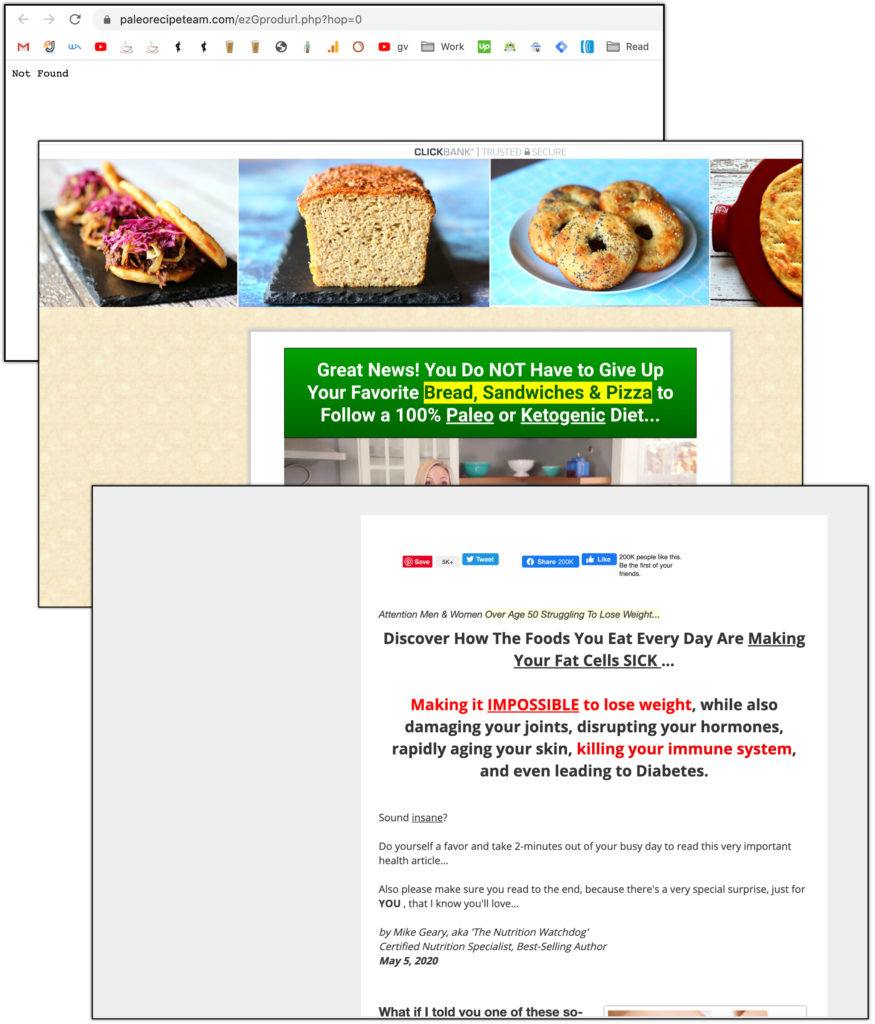 With thousands of products being offered, I can't try them all, so we'll just have to assume that the products which "look" good, are actually good. With that assumption, my opinion is that 2/3 of Clickbank products are either low-quality, or straight up scams. Proceed with caution!
Clickbank Marketplace Alternatives
Making money selling information online is still very much a viable way to earn money. In fact, some of the top bloggers online are earning $10,000's selling their own products.
Do they use Clickbank? The resounding answer is, NO.
The vast majority of top earners in the info product space are now using Teachable.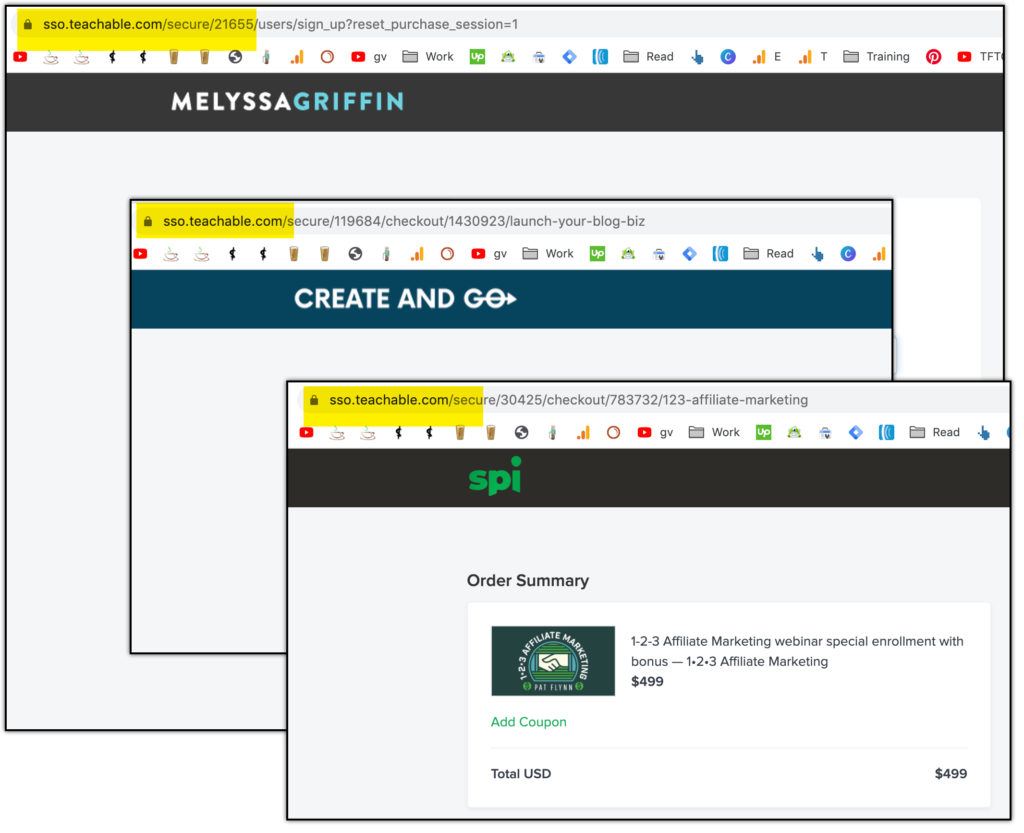 I've purchased several courses run through Teachable, such as RankXL Authority SEO. It was a high quality course hosting platform IMO. The creators were able to integrate text, images, and videos. I could track my progress using Teachable's platform, and course creators were able to make updates seamlessly, then notify me of updates via email.
As you can see from the screenshots above, creators are also able to integrate their own branding/colors, which helps with conversions.
If I were to launch an online course, Teachable would be the place I would do it.
They're not the only option though!
Other course hosting platforms include Udemy, Lynda, Thinkific, and more.
For affiliates, it would be literally impossible to list all of your options here. There are tens of thousands of individual affiliate programs you could potentially join. Here's a short list of high quality, reliable affiliate networks I've reviewed, each of which gives you access thousands of affiliate programs inside their member's area.
Honestly though, I rarely choose affiliate programs to promote before I have a website built and a niche topic chosen. If you're looking at the Clickbank marketplace because you want to find a "good" product to promote promote, I think you're doing things backwards.
Pick a topic for your website. Find some low-competition keywords for article topics. Then start researching affiliate program related to those terms and your overall topic. Starting your affiliate search on Clickbank will lead you down a few well-trodden paths of promoting weight loss scams and get rich schemes.
I recommend only promoting high quality products to your audience!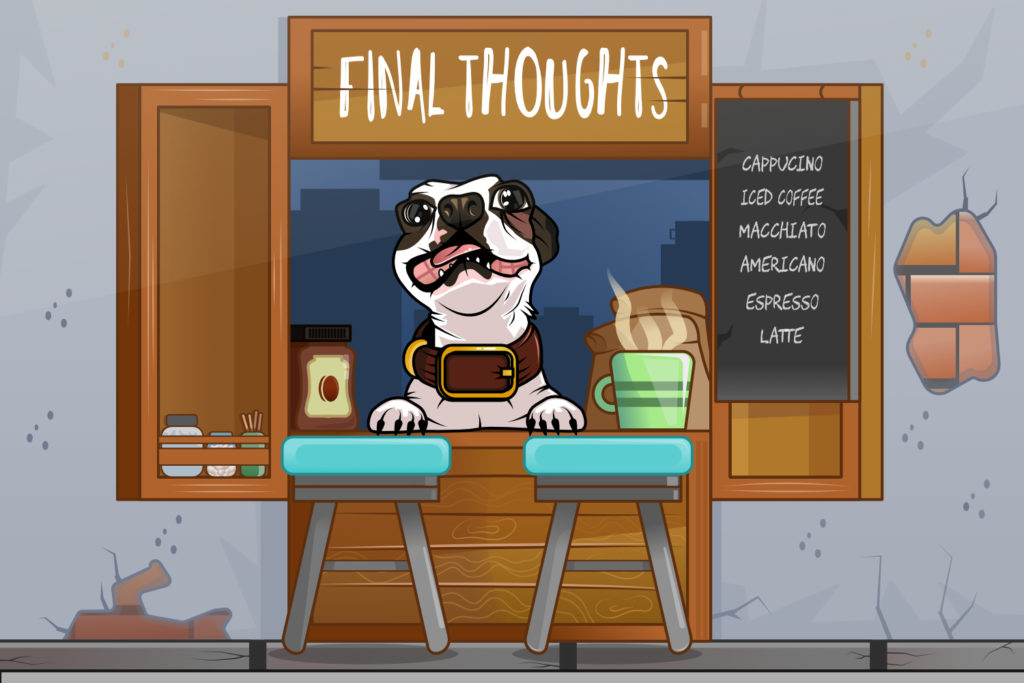 How To Grow An Affiliate Business That Will Feed Your Bank Account For Decades?
Creating an affiliate business that will feed steady income to your bank account for the next 10+ years starts with building a strong foundation. You can't build a house on a foundation made of quicksand.
I've been in the biz for 10 years, and certainly have made my share of mistakes. My first websites? Long gone. I promoted Clickbank products because it sounded easy and that's why everyone recommended. Now I do things differently. A successful affiliate campaign has to end up with the customer getting a quality product that solves a problem for them.
Deliver the sizzle, but don't forget the steak!
Got any questions about how I run my affiliate sites and earn steady income online? Leave a comment and I'll get back to you ASAP!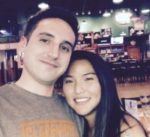 Nathaniell
What's up ladies and dudes! Great to finally meet you, and I hope you enjoyed this post. My name is Nathaniell and I'm the owner of One More Cup of Coffee. I started my first online business in 2010 promoting computer software and now I help newbies start their own businesses. Sign up for my #1 recommended training course and learn how to start your business for FREE!