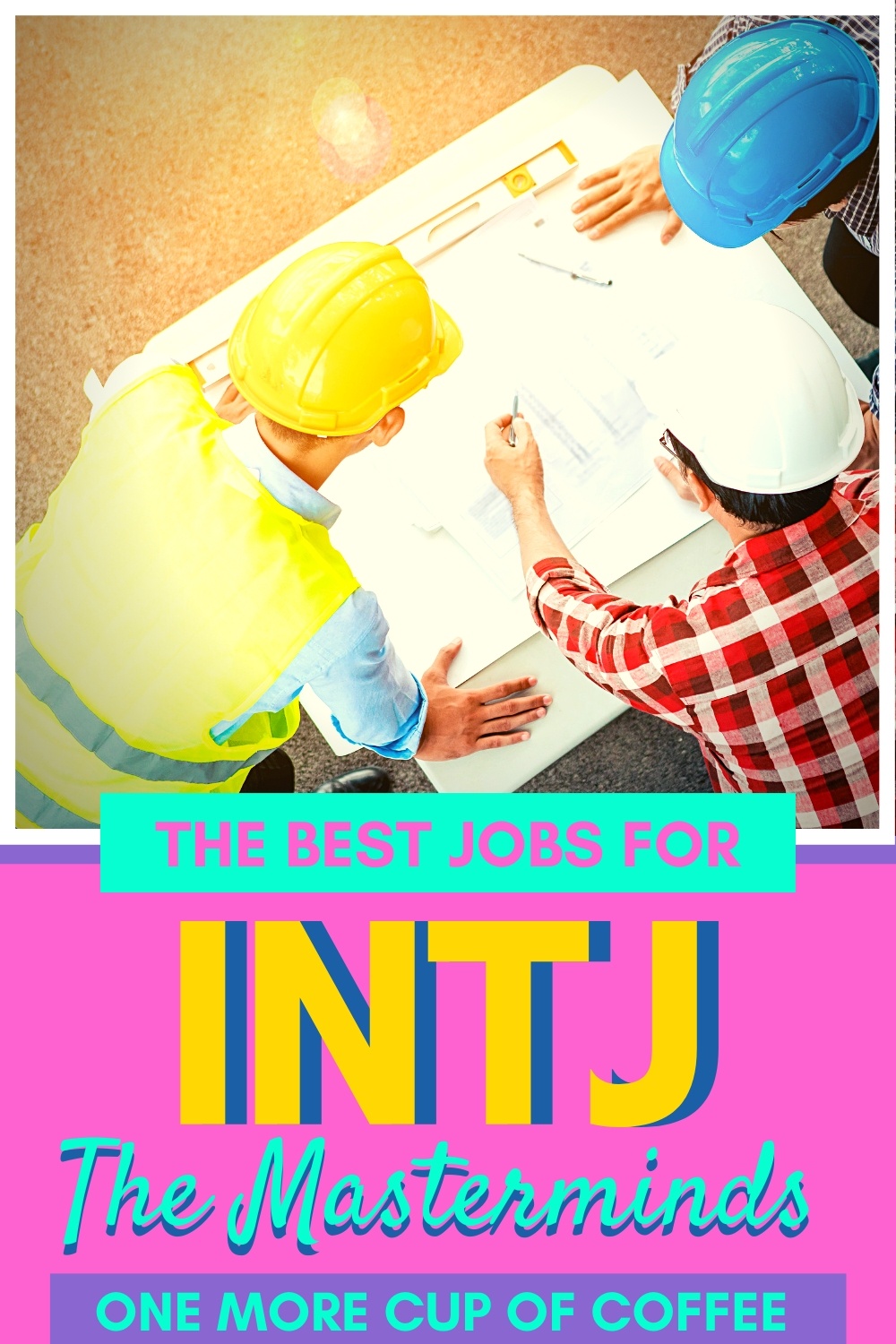 Are you ambitious and self-confident? Are you the type of person who is willing to tackle the bull by the horns if you see something that needs to be done? If so, you may have one of the sixteen personality types known as the INTJ personality. And there are particular jobs you'd excel more at than others. I'm here to show you the best jobs out there for the INTJ personality.
INTJ stands for Introversion, Intuition, Thinking, and Judgement. It's an abbreviation from the Myers-Briggs Type Indicator, or MBTI, which was an assessment of personality types developed from the work of noted psychiatrist, Carl G. Jung.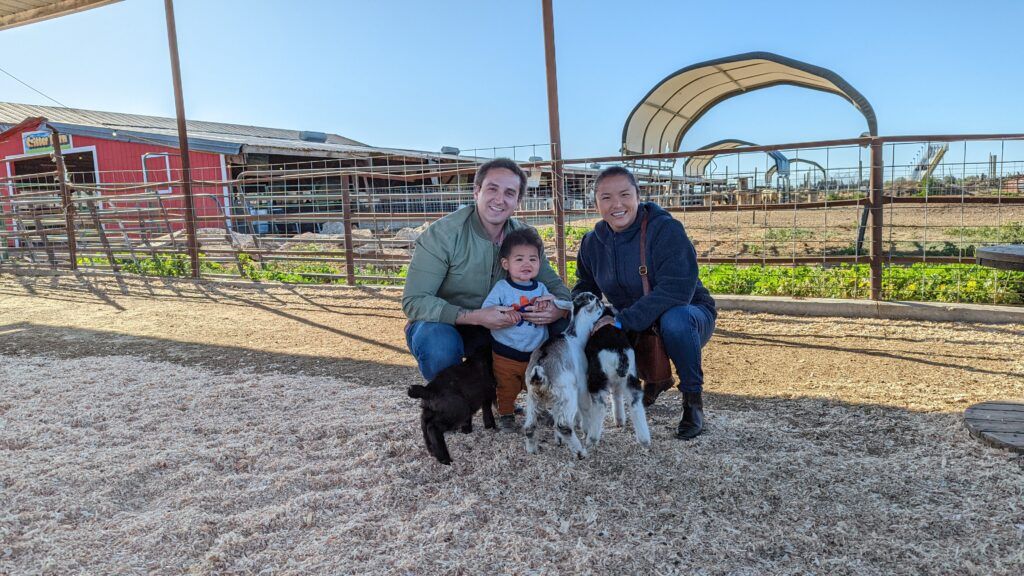 Are You Ready To Work Your Ass Off to Earn Your Lifestyle?
Are you tired of the daily grind? With a laptop and an internet connection I built a small website to generate income, and my life completely changed. Let me show you exactly how I've been doing it for more than 13 years.
Jung established in his book, Psychological Types, that based on clinical observations and cognitive functions, people use some personality traits more than others.
In the case of the INTJ type personality, it would seem that people with this personality are people who tend to fare better on their own and are often reserved. They are more interested in what they think than what others think and tend to reflect on their thoughts deeply. They trust their gut instincts quite often. Other people rarely make as much sense as they themselves do.
While they have the utmost confidence in themselves, don't mistake that confidence for arrogance. In fact, they will be quick to tell you if there is something outside of their field of knowledge or expertise. They understand their limitations.
Before they are willing to divulge their thoughts on a subject, a person with the INTJ traits will want to analyze the situation in depth. They also don't like multitasking. They rather focus on one thing at a time and excel at it.
INTJ types might have one or two close friends at hand to interact with from time to time, but they find it difficult to trust or relate well to others, especially in larger groups. Social settings can be overwhelming for them and they'd rather spend their time alone at home.
It's not that the INTJ person is shy or incapable of being a social butterfly; It's just that they don't need external stimulation to feel happy or satisfied with life.
INTJ personality bearers also would rather not commit a new activity unless they've spent a good bit of time studying it first. Instead of cut and dry situations, the INTJ person looks at more complex scenarios and study all angles and possible outcomes. They're quite the perfectionists.
They are quick to dismiss the more minute details in favor of the grand possibilities. They see the main points as pieces of a jigsaw puzzle that all go together and show a bigger picture. Or perhaps likening their strategy to that of a game of chess would be more accurate. This is where their intuition, thoughts, and judgment comes in as they assess what pieces go together or when to play the pieces at the right time.
When you take these things into consideration, it's easy to see why the INTJ person is often called the "Mastermind."
QUICK FACTS ABOUT THE INTJ PERSONALITY
One of the rarest of the 16 personality types, accounting for 2 to 4% of the population
More common in men; women only represent 0.8% of the population with the INFJ trait
Notable people with INTJ include John F. Kennedy, Thomas Jefferson, Woodrow Wilson, Dwight D. Eisenhower, Hilary Clinton, Alan Greenspan, Stephen Hawking, Ayn Rand, Isaac Asimov, and Lewis Carroll
Hobbies tend to be reading, attending cultural events, art appreciation, and computers and video games
The most independent of the sixteen personality types
Tend to be logical, creative, and unemotional
Often don't see authority as "authority"
Believe strongly in their own ideas and opinions
One of the two personality types to have the highest GPA
Among the top personalities to have the highest incomes
The INTJ Personality in the Workplace
If you're an INTJ personality, you are more likely to excel in your career life than any other area of your life. You have a gift of strategizing while being able to solve complex problems by finding simpler or unique solutions to overcome them.
People with the INTJ traits are best-suited to work in research, academically inclined positions, consulting, management, science, engineering, and law. They see their own voice as authoritative, which makes them natural leaders. They really don't relish the thought of authority in a place other than their own mind. They are quite the intellectuals.
They're perfectionist in all areas, and work is no exception. They demand much of themselves and are reliable and dedicated. If there is a way for them to improve their performance at work, they'll do it. But they are also good at analyzing and know when they've reached their limitations.
Still, they are great at solving complex problems and finding simpler or unique solutions to overcome them. This can be a great asset in the workplace.They tend to find coworkers or peers with similar ideologies.
The challenge for you is to step away from yourself just enough to build rapports with those in the workplace that are instrumental in seeing your ideas come to life. Chances are, the spotlight is not your primary objective, but you enjoy seeing progress and change for the better, and find meaning in being a part of that.
You just want to be able to thrive intellectually in the workplace with minimal input from others. When you do find yourself having to work with others, you want to work with those who share the same ideals and levels of commitment as you do. In fact, you can appreciate having a few colleagues to brainstorm with.
THE BEST JOBS FOR THE INTJ PERSONALITY TYPE
Lawyers are represented well by the INTJ personality because they're excellent analysts that need to be dedicated to their cause. It's important for someone to have the best representation in a court of law if they are a defendant.
Likewise, if the lawyer is one who works for the state, they need to see things from all angles in their pursuit of justice. The INTJ personality does these things well and makes great lawyers.
Lawyers earn a median annual salary of around $115,000.
Judges are the perfect job for the INTJ personality. Though most are appointed or elected, it would be something you could work towards once you have worked as a lawyer for some time.
Because INTJ's analyze things well and tend to look at all plausible possibilities while also using their gut instinct, this makes them perfect candidates for law and for judging.
Their job is to rule on matters of law and act as a referee between the parties represented in a court of law. They also make decisions in legal disputes.
A judge can earn an annual salary of around $101,000.
Mathematicians, like INTJs, are great at solving complex problems. Both are perfectionists and analysts that see one plausible solution, which is good because, in mathematics, there is usually only one plausible solution.
Many famous mathematicians and scientists have been represented by the INTJ personality, including John Nash, Norbert Weiner, John Maynard Keynes, and Isaac Newton.
Mathematicians perform research in fundamental mathematics or techniques involving science, management, or other areas to solve problems.
Mathematicians earn a median annual salary of just over $100,000.
Marketing Strategists are best in the hands of INTJs. INTJs are masterminds at business and are very good at planning things out and making them come to fruition according to plan. They have a real knack for marketing strategy that is due to their analytical nature, the way they think things out and work hard finding the correct solutions.
These things work well for a marketing strategist, who has to analyze data to figure out the best way to promote products to gain customers. They look at statistics, economic trends, and advertising methods and styles.
The average marketing strategist earns around $62,000 a year, but many earn more than that with experience.
Engineers are jobs often performed by someone with the INTJ personality, though software engineers or mechanical engineers are probably more fit for the INTJ person. Engineers analyze, develop, and evaluate complex systems, the type of which vary, depending on which field they go into.
INTJs have the type of mind that do these things well. They are great analysts and are good at figuring out things. They're persistent until they get things right.
Engineers earn a median salary across the board of around $69.000 a year. Software engineers are some of the higher paid engineers and can make around $90,000 a year.
I covered five jobs are that great fits for the INTJ personality, but there are others as well. Project Managers, Environmental Scientists, and Professors are also great jobs for the INTJ personality. Figure out the things that interest you the most and compare it to the duties of some of the jobs I've mentioned. I'm sure you'll find the perfect fit.
One of the best job opportunities of the decade is working online. The online world is a "wild west" where anyone can start a business regardless of your age, race, education, or background.
The thing that matters most is that you are motivated and persistent. Even total newbies can earn money online by starting a simple website and putting some advertising on it.
I've been working online since 2010. You can learn how to do what I do in just a few weeks, and earning a full time income of over $10,000 per month is absolutely doable with consistent effort!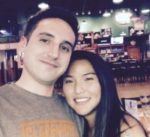 Nathaniell
What's up ladies and dudes! Great to finally meet you, and I hope you enjoyed this post. My name is Nathaniell and I'm the owner of One More Cup of Coffee. I started my first online business in 2010 promoting computer software and now I help newbies start their own businesses. Sign up for my #1 recommended training course and learn how to start your business for FREE!