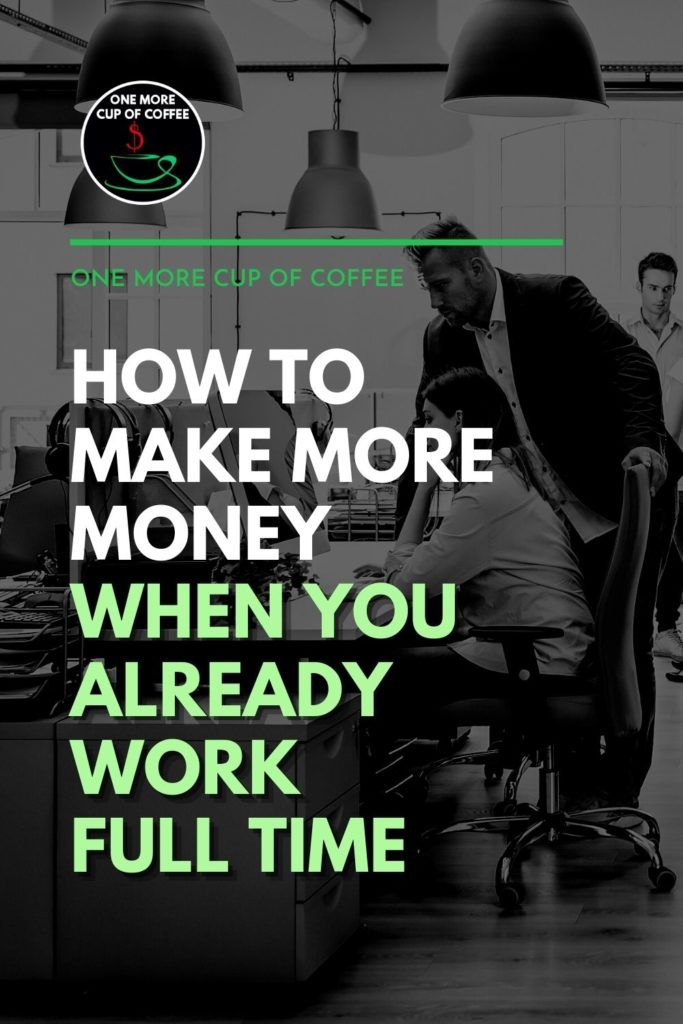 For many people, money is an ongoing struggle. Simply put, there isn't enough of it available. For some people, working full-time, or even working two jobs still means struggling to make ends meet.
It's a horrible situation and one that doesn't have an easy solution. After all, most people don't have the option of simply finding another job that pays better, especially with the modern economy. All of these issues raise the question; how do you make more money when you already work full time?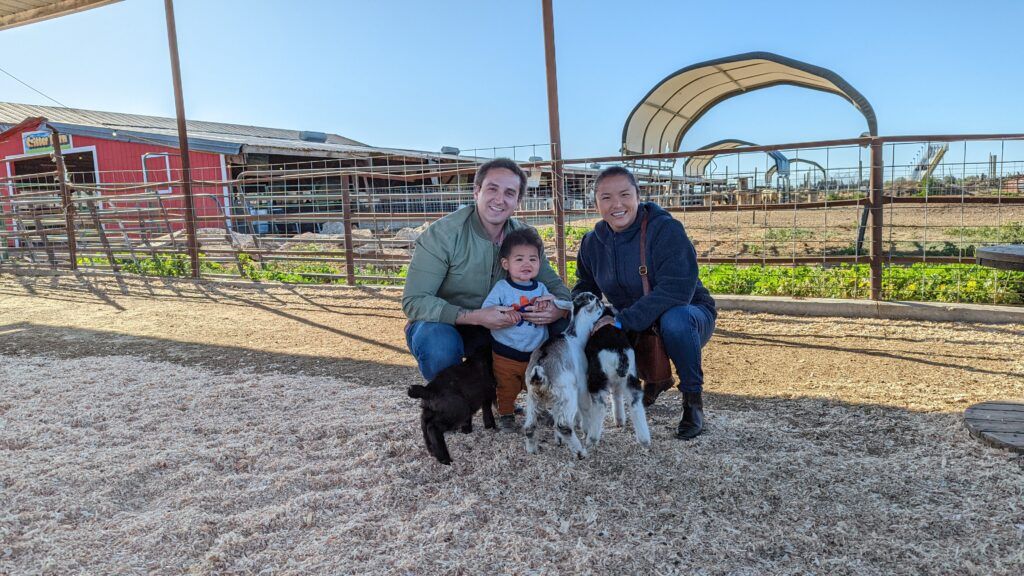 Are You Ready To Work Your Ass Off to Earn Your Lifestyle?
Are you tired of the daily grind? With a laptop and an internet connection I built a small website to generate income, and my life completely changed. Let me show you exactly how I've been doing it for more than 13 years.
Thankfully, there are a lot of options out there, many of which I've talked about in the past. Nevertheless, some of those options are certainly better than others.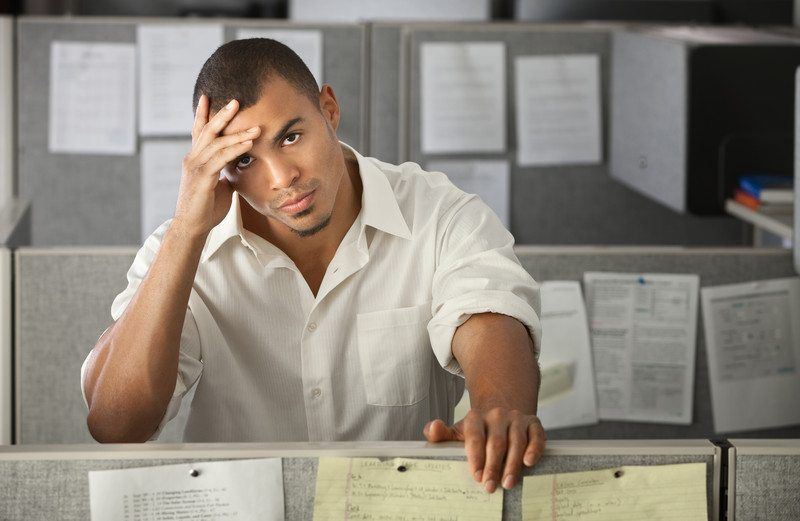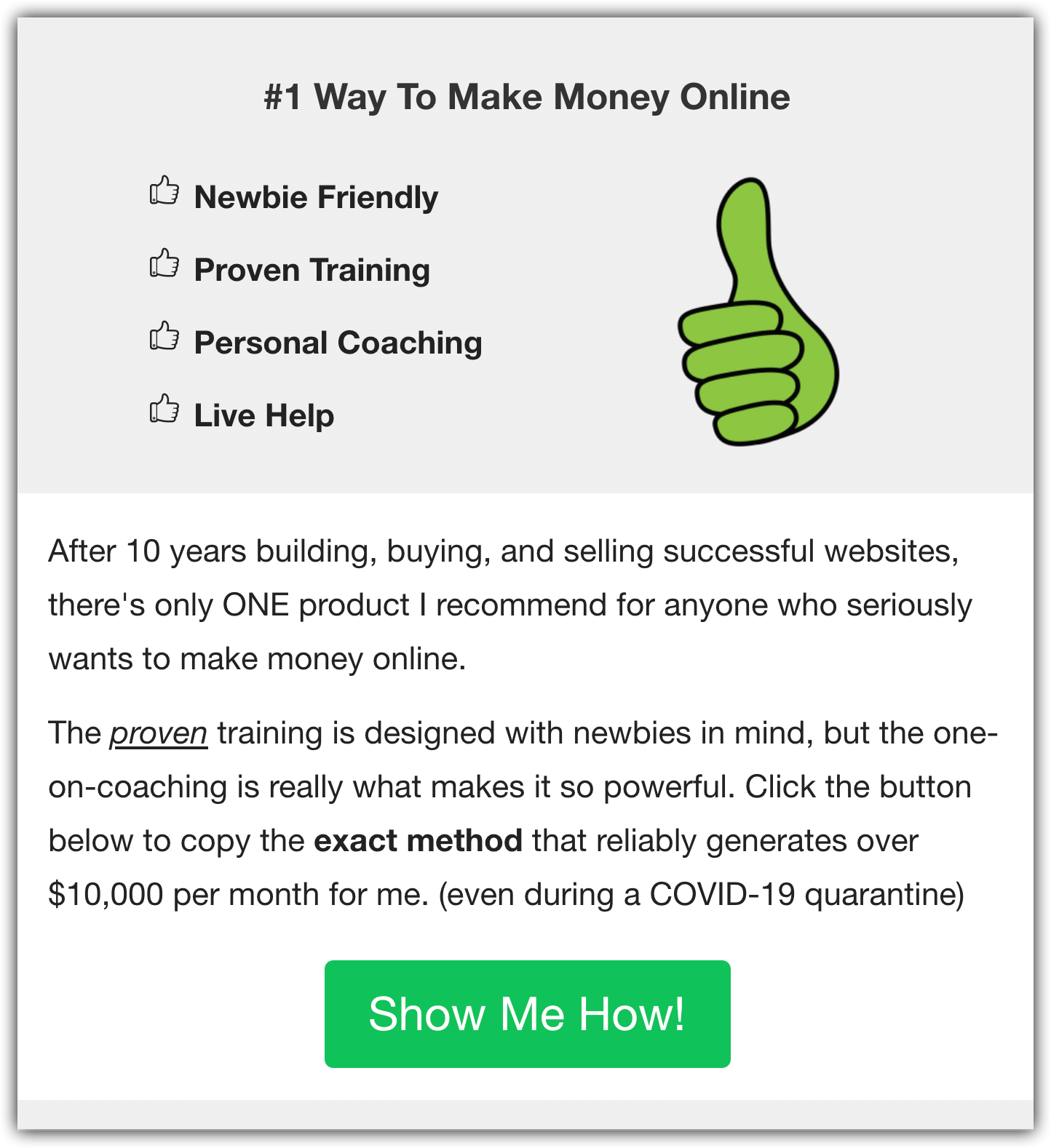 Making Money When You Already Work Full Time
So, in this post, I'm going to talk about the different approaches and how they compare to one another.
Take Advantage Of Your Current Skills
We all have our own set of skills. Some of those skills might come from the job that we do, while other skills may come from our hobbies, like the ability to play guitar or to creatively write.
In many cases, there is going to be some demand for these skills. That demand means that there is the potential to make money.
For example, if you know how to play an instrument, you may be able to make money by tutoring other people in the evenings or on the weekend. Likewise, if you're skilled at writing or editing, you may be able to advertise your skills as a tutor or an editor for people working on college papers.
To make money in this way, one of the first steps is to simply advertise. Often you can do so online and in newspapers or local coffee shops and message boards. In the case of physical marketing, you might choose to distribute business cards or have local businesses show flyers.
Online advertising could involve sites like Craigslist, along with relying on social media. You can even develop your own website as a way of advertising and promoting your skills. A website gives you a place that you can direct people and it also acts as somewhere to show off your work.
There are also online options for taking advantage of your skills.
Sites like Freelancer and Upwork are examples of this, where you can bid on various tasks and jobs. These marketplaces cater to many different types of skills, including writing, data entry, bookkeeping, and graphic design.
In fact, Upwork estimates that it caters to more than 2,700 different skills, which is a huge number.
Now, sites like Upwork and Freelancer mostly apply to skills that are digital in some way. For example, it's fairly easy to consult with people or produce writing for an online audience. So, if you have this type of skill, sites like these can be a great option.
If your skill is more physical, like simply being strong, you can help people move if you own a truck or become a man with a van (what about a man with a tractor, just to be different?).
Regardless of whether you are selling your skills in person or online (or both), this general technique is known as freelancing. The key idea is that you market your own skills, rather than working for a specific company. What are you good at already?
Doing so can work well, as you have the power to control the amount of work you do and who you work for. This means that you may be able to make a little bit of money on the side or even create your own full-time income stream in time.
As a general rule, this field works best if you are focusing on a marketable skill, one that people are actually interested in. How good you are and the rarity of your skill is going to influence your overall potential for income. As such, it's worth looking into the demand for your skill before you put too much time into freelancing.
Selling Crafts & Products Online
The idea of selling products online is a huge field but it's also one that has a lot of potentials. In fact, some people end up turning this field into an entire business. For the most part, there are two main categories to consider here.
The first is selling products that you have created. For example, many people take to websites to sell handicrafts. Etsy is one well-known place for doing this but there are many similar sites out there as well.

Additionally, you can also sell handicrafts on your own website. Doing so makes it easier to get ahead of the competition because, honestly, the number of different sellers on sites like Etsy is excessive.
If you're creative, making this type of product can be appealing. Often you may be able to create something that is entirely unique or that plays into a popular theme (like the Walking Dead or Game of Thrones). There is endless potential here and often you can just browse sites like Etsy and Pinterest for inspiration.
However, there is a decent amount of work involved in creating and selling your own products. After all, you have to make each individual item you sell, while also managing shipping and customer service.
Plus, you have to sell the item at a price that will get you sales but also gives you a decent profit margin. Doing so is tricky, especially when you are competing against others selling similar products.
The other technique is to sell products that other people have made.
Now, you can do this by physically owning the products. For example, some people might buy at wholesale and try to resell. Others may trawl second-hand stores, looking for bargains (like rare board games, records, and books) and then sell these on sites like eBay.
Those approaches can be profitable but they involve a lot of physical legwork. Then, if it doesn't work out, you may be left with merchandise that you paid for.
That's why for me, it makes more sense to sell products that you don't own physically.
The way to do this is a process called affiliate marketing. The idea here is that you are basically the middleman. So, you don't sell the products per se. Instead, you direct people to the place where they can buy.
For example, you might review a newly released electronic device and give people a link to Amazon where they can purchase it. You are the middle man, finding good products to buy and showing them to people who might want to buy them.
When you do this, you use a special kind of link, called an affiliate link. That link is connected to you, so when you make a sale, you earn a commission. This gives you a fairly easy way to earn money because you don't have to worry about stocking any product or shipping it out. Here's how affiliate marketing works, step by step.
The precise amount you earn per sale varies with affiliate marketing but typically it's a percentage of the purchase price.
This really can be a good way to make some money on the side and one advantage is that you get to choose the amount of time and effort you put into the process.
You can work an hour or two in the evening, then put in more hours over the weekend. I started my first affiliate website while working full time and though it was slow going in the beginning, it eventually gained traction and allowed me to quit my job.
Other Ways To Make Extra Money
Selling skills or products are probably the most powerful ways of making money outside of your full-time job. These two techniques mean that you can make a decent amount for the time that you put in.
However, there is a range of other ways to earn money on the side, depending on your situation and skills. For example, one alternative is services like driving for Uber and Lyft, where you are getting paid to act as a driver. Such services offer a lot of flexibility and can also be a chance to get out of the house and interact with others.
Another way to go about this is to do odd jobs or run errands. These types of tasks don't tend to require any specific skill set but you can often find work by advertising on Craigslist or even looking into services like TaskRabbit, which attempts to pair people willing to do work with those needing tasks completed.
You may also have noticed a large number of online options for income. This includes things like surveys or data entry sites, along with sites that claim you can make a lot of money easily. For the most part, these types of sites simply aren't worth the bother. In many cases, the claims that they make about income are completely misleading and you can easily end up spending more money than you earn.
When this isn't the case, you'll typically find yourself doing a lot of work for very little compensation. For example, survey sites often work out to just a few dollars per hour of work and you may spend weeks or months trying to cash out just once.
Such sites may be okay if you have time to kill or are looking for a little bit of pocket money. But, they're simply not worth the time or the effort for anybody who is seriously trying to make extra money.
Starting Your Own Online Business… No, Really.
Many of the concepts that I've mentioned here funnel into the same general idea – the concept of starting your own business. Often, people shy away from this idea, partly because making business sounds like a lot of hard work.
But, that isn't really the case anymore.
An online business is also a good choice for people who work full time because of the time factor. If you have a 40 hour a week job, you certainly don't have the time or energy to invest 20 or 30 hours per week in getting a business off the ground. But, with an online business, you don't have to.
Instead, you can choose how much time you put in based on what you have available. For example, some people end up putting as much time as humanly possible into their business, getting it off the ground relatively quickly.
Others may only put in a few hours per week. When I started my first online business (an affiliate website) I just worked 1 hour per day. As I built up a tolerance to the schedule, I started doing 2, then 3 hours per day over the course of several months.
Whichever approach you take, online businesses have the potential to become a good source of income. That could mean extra money on the side of your online business could even replace your full-time job given enough time.
Though you don't need to own your own website, in my opinion, it's the best way to go long-term. It gives you full control over advertising, content creation, and branding. I've listed 13 ways to make money from a website you can look into.
The prevalence and flexibility of the internet mean that anybody can start an online business and the costs of doing so are minimal.
Make More Money When You Already Work Full Time
There are thousands of different side hustles you could do to earn some extra money on the side, and which one "clicks" for you depends on your personality and goals. However, there's one side hustle that makes an insane amount of money and works for anyone.
Starting an affiliate website is an incredible way to earn extra money because you can do it from your home on a laptop, and work on your business in the evenings and on weekends. The income potential is huge, and it's easy to scale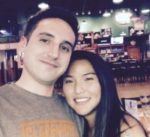 Nathaniell
What's up ladies and dudes! Great to finally meet you, and I hope you enjoyed this post. My name is Nathaniell and I'm the owner of One More Cup of Coffee. I started my first online business in 2010 promoting computer software and now I help newbies start their own businesses. Sign up for my #1 recommended training course and learn how to start your business for FREE!