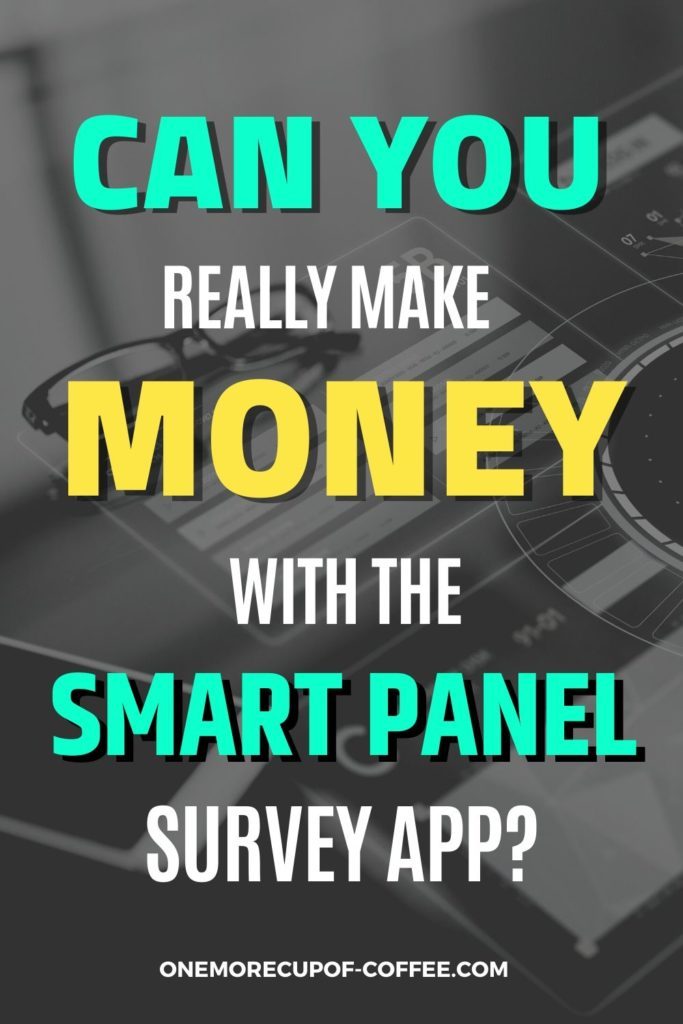 This app is a little bit different than what we usually look at, mostly because it is an app that you can put on your iPhone or iPad, and we usually use Android. But can you really make money with the Smart Panel survey app?
This is the question that we were pretty eager to have answered, for a number of reasons.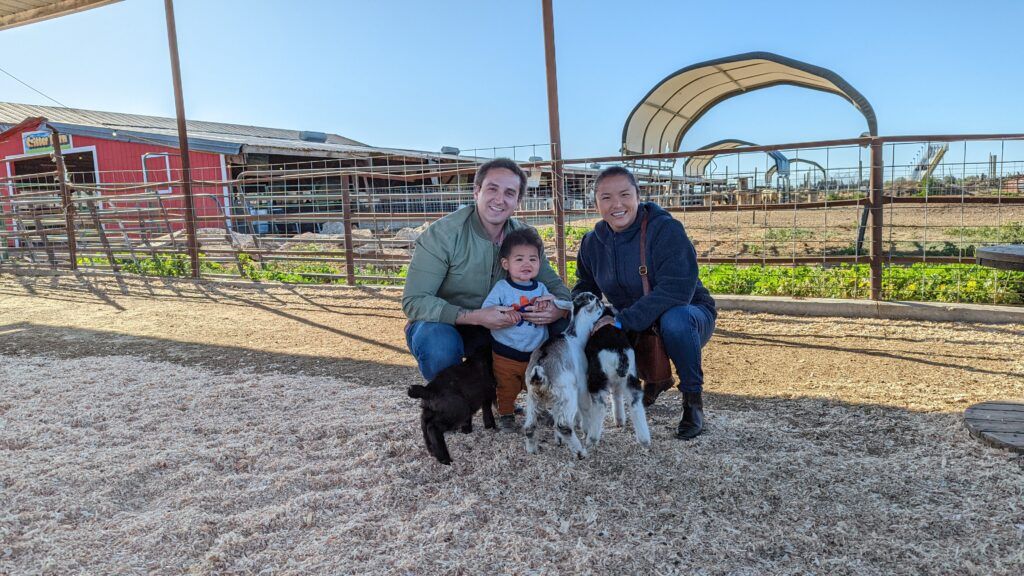 Are You Ready To Work Your Ass Off to Earn Your Lifestyle?
Are you tired of the daily grind? With a laptop and an internet connection I built a small website to generate income, and my life completely changed. Let me show you exactly how I've been doing it for more than 13 years.
Ok, full disclosure here. I am an Android user. Always have been, and I don't necessarily see that changing anytime soon. My smart phone has been an Android for about as long as I have been using smart phones, and I am not super sure that an iPhone will exist anywhere in my future.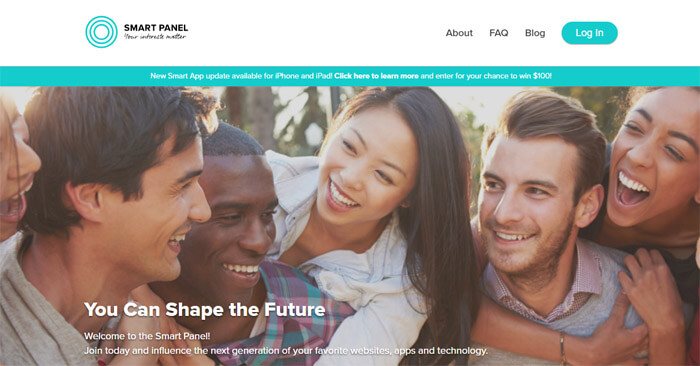 But… with that being said… I have been looking into the possibility of buying an iPad at some point, and as I have been looking into them, I found myself wondering if I could help to offset some of the initial investment with some money-making, side-hustle-type opportunities that I do not usually have access to, thanks to my usual Android operating system.
We all know that there are a lot of apps and websites out there that will give you the opportunity to earn some decent side-cash on a flexible basis.
Survey sites, offer sites, survey apps, offer apps, cash-back apps, shopping apps, lock-screen apps, paid browsers, etc. All of these basically provide you with some kind of flexible side-income that you could, in theory, turn into a side-hustle.
But one question I found myself asking was this.
What kinds of survey-type apps are offered on Apple products?
This is a pretty untapped market for me, so I decided to do some investigating—and that is how I came across Smart Panel.
Making Money With The Smart Panel Survey App
So what it is? How does it work? Do you have to have some kind of Apple operating system to use it, or can you use it on a PC through the website? These were questions that I wanted to answer.
And of course, the biggest question is whether or not I could actually make some money with it!
So here is what I discovered over the course of my research.
What Exactly Is Smart Panel?
So first things first, what is it?
On the landing page, it says that you can 'join today and influence the next generation of your favorite websites, apps and technology.'
By scrolling down a bit, however, I was able to find a pretty awesome graphic that gave me some more in-depth information about how the site actually works. Here is a screenshot of it.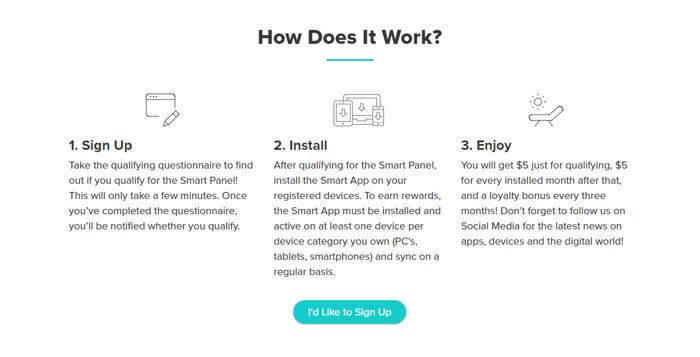 So first of all, you need to sign up. This involves filling out a questionnaire that takes a few minutes to complete, though it isn't too big of a deal.
This will tell you whether or not you qualify to become a member of the panel.
(Note: Just because you qualify does not guarantee that you will receive an invite! Read further to learn more.)
Next, you have to install the app on your device… and this is where I actually became a bit more hopeful. It says on the landing page that you can earn rewards by installing the software on at least one device per device category you own, and that this includes PC's, tablets, and smart phones.
So, as it was, I was actually a bit hopeful that I could maybe use the device on my PC after all, as this didn't necessarily state that the device had to be Apple.
The third step was getting your rewards. Apparently, you get $5 just for qualifying, and you also get $5 a month after that for every month that you keep the app installed! I have never really come across an app that paid out like this, so I was beginning to wonder if there was a catch.
But anyway, that was basically a rundown of how the app worked. Obviously it is a panel, so you have to answer questions and take surveys to contribute.
But I also found out, a bit further down, that the company also pays out more for loyal panelists. Here is a rundown of their loyalty program.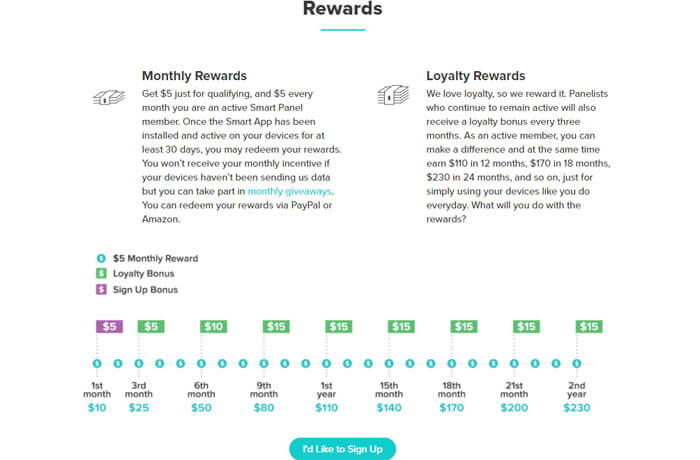 So yeah, this was pretty awesome. As it turns out, you can make some pretty serious cash if you stay with the company for a long time, and that is pretty cool.
The Smart App must be installed on your devices for at least 30 days before you start getting rewards, and you also need to be sending them data before you can qualify for them. But… I think that the way this works is that, rather than getting paid per survey, you get paid per month to send them data.
But I still had some questions about how this all went down… so I visited the FAQ section to check it out. Here is what I found.
Checking Out The Smart Panel FAQ Page
First of all, I must say that I really liked how the FAQ page was lined out. It was simple, to the point, and very informative. It was a lot longer than most FAQ pages that I've looked through before… so that's awesome.
Next, I learned that it doesn't cost anything to be a part of this panel, though it does require some data usage. Your device needs to sync with their systems, which uses up some data… though not an insane amount. About 3 MB per month is what you can expect to use.
Next, I learned that you have to have been a member and active for 30 days before you will be able to redeem any rewards, which certainly seems reasonable.
I also learned that you can, indeed, use Windows and Android to run this app, in addition to Apple operating systems… which is quite awesome.
As far as signing up goes, you actually have to be 'invited' to join this panel. But, you can sign up to enter the 'waiting list,' so to speak, in the hopes that you will receive an invite at some point in the near future.
And that pretty much sums up the major bits of information I learned while browsing the FAQ page.
As of right now, Smart Panel is looking like a pretty good choice as far as panels go… though it is a bit difficult to get signed up. You need to be invited after completing the preliminary questionnaire. But… at the same time, this also does something good in the sense that it restricts the member pool.
I understand that restricting the member pool for a website like this is kind of a pain for people who want to join it… but it also ensures a better, higher quality experience for the users who do manage to get in. And that, to me, is certainly worth the trouble.
How Did The Smart Panel Website Perform Technically?
On a technical level, I had no problems with this site. I was able to browse through it and check it all out without much of an issue.
One thing that I will say is that I really liked how the site looked. I felt like it was laid out very nicely, with high-quality graphics, pictures, and formatted text. Even the colors of the site looked good to me.
Plus, it was really informative. Even the payment protocols were all laid out and easy to understand, which is pretty difficult to find on survey sites nowadays… so major kudos for that.
My Personal Feelings About The Smart Panel Survey App
Will I be using this app (or website) in the future?
This is a good question… but my answer may be a yes.
Granted, it doesn't pay a whole lot at first. But, you can actually stand to make some pretty decent, consistent extra money with it… and that is awesome.
You will have to sign up before you can just 'join it,' because you don't really have the option to join if you haven't been invited. But I also like this about Smart Panel, because it would keep the membership numbers under control, and that would keep the quality of the panel higher.
It also seems like you have to continue to be active in the panel if you want to keep getting rewards, and that is pretty awesome. This would likely keep everything from getting over-crowded and convoluted, which would increase the overall value of the service offered by Smart Panel.
I am going to sign up for it and see if I get an invite. Obviously I am not guaranteed that I will get one… but, it is worth a try… and I would like to see how this process plays out.
As far as a side hustle is concerned, this site does, in my mind, qualify… though it is not EXTREMELY profitable. It is just more profitable than most survey sites that I have looked at—and that makes it exceptional enough to at least try out.
There are also other similar apps that you can check out, such as the Nielsen Mobile app and the Embee Mobile Performance Meter Survey.
Our Final Thoughts About The Smart Panel Survey Site
Should you sign up and see if you can make some extra money with it?
The Smart Panel Survey App Review
To be completely honest, doing online surveys will never earn more than minimum wage. In fact, most people rarely earn more than $1-$3 per hour, if they are lucky enough to get a payout.
If you want to legit make money online you need to invest time into building a website. Earn passive income through affiliate links & advertising revenue. Rather than spend an hour trying to answer boring questions, build a real web property that you can earn monthly income from.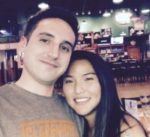 Nathaniell
What's up ladies and dudes! Great to finally meet you, and I hope you enjoyed this post. My name is Nathaniell and I'm the owner of One More Cup of Coffee. I started my first online business in 2010 promoting computer software and now I help newbies start their own businesses. Sign up for my #1 recommended training course and learn how to start your business for FREE!