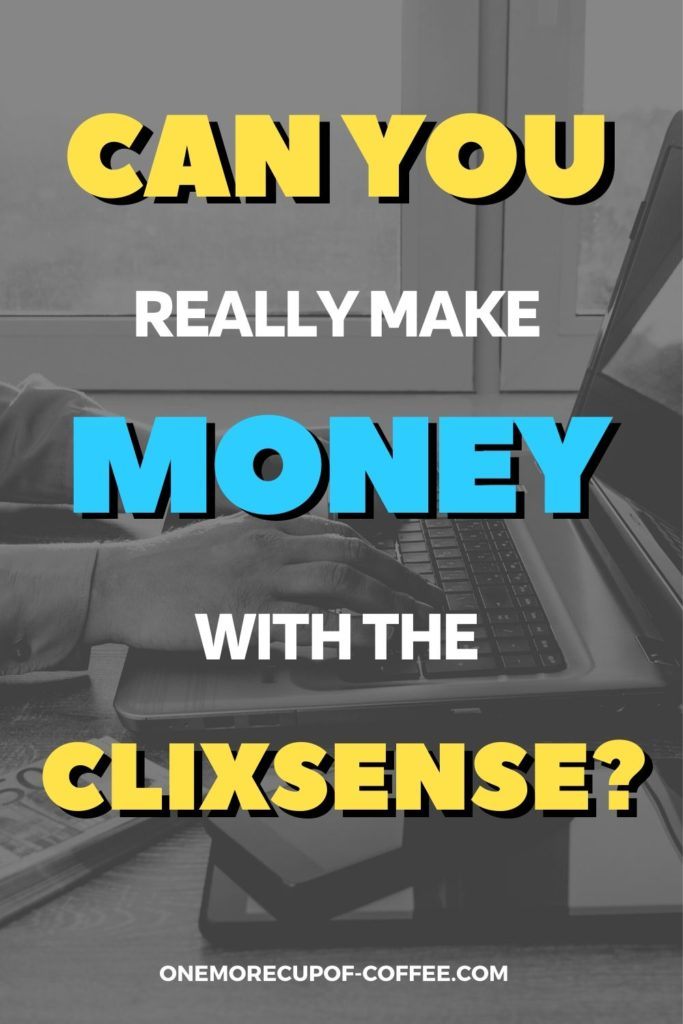 I found this website while looking for ways to earn some side-hustle cash online. But can you really make money with ClixSense?
As you likely know, I do a lot of side-hustle searching online, and for good reason. I believe that websites have the potential to make some of the best side-hustles, for a few different reasons.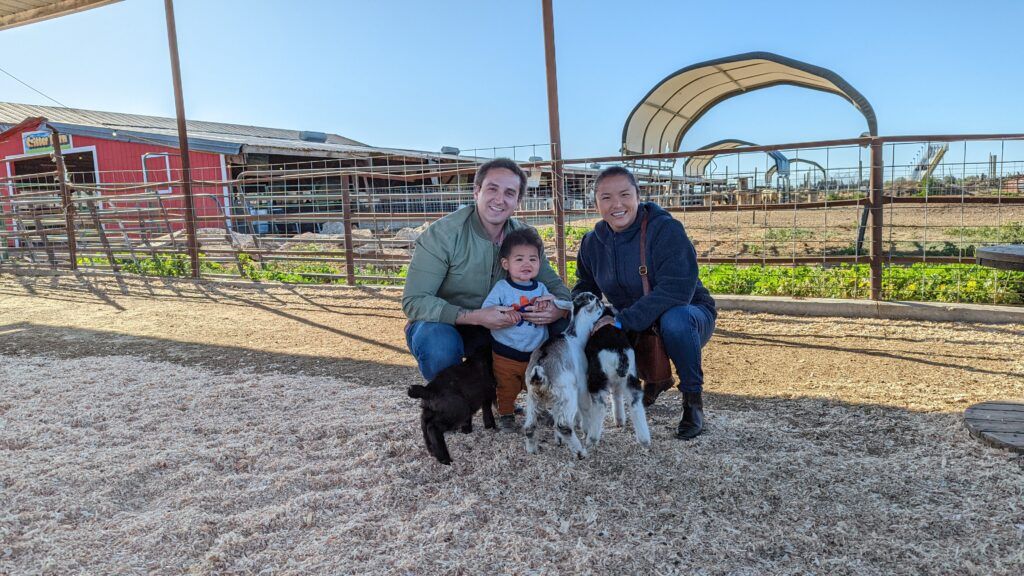 Are You Ready To Work Your Ass Off to Earn Your Lifestyle?
Are you tired of the daily grind? With a laptop and an internet connection I built a small website to generate income, and my life completely changed. Let me show you exactly how I've been doing it for more than 13 years.
Websites are always there, and survey/offer-type sites offer you a super-flexible side-income option that might be hard to replicate in the brick-and-mortar world. But with that being said, these types of sites also have some disadvantages of their own.
A lot of them simply do not pay out well enough to be considered TRUE side hustles.
And that is why I do a LOT of research.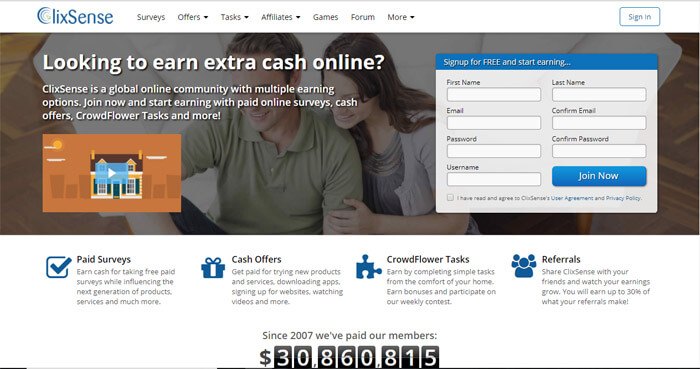 At the end of the day, I'm looking for the opportunity to make a substantial amount of money with my extra time by taking part in an online side-hustle. But what exactly does that mean?
To me, identifying a side-hustle is easy. It must have three important components. It must be…
Flexible
Profitable
Consistent
So what I am looking for is a website that gives me all three of these things.
But will ClixSense offer me anything useful to further my goal?
Making Money With ClixSense
I heard about this site on a money-earning review site that I've been looking into lately, and they actually rated it pretty highly as a way to earn extra cash online (they gave it 9 out of 10 stars).
But I was still curious about whether or not the site could really work for what I need… so I decided to check it out myself. Here's what you need to know.
My First Impression Of ClixSense
ClixSense.com is said to be 'a global online community with multiple earning options.' Along the top menu bar, we can already see several options that fit into this description.
Surveys
Offers
Tasks
Affiliates
Games
We also found a few different blurbs beneath the main home-screen banner that weigh in on this.
Paid surveys earn you cash while influencing the next generation of products
Cash offers allow you to try new products and services, download apps, and sign up for websites. You can also watch videos for cash.
You can complete tasks at home and get paid for them
You can refer your friends and make extra money this way as well
So far, the company has paid out over $30,800,000 to their members since 2007… which is certainly nothing to scoff at.
Moving the screen down a bit, I found a scrolling banner bar that seemed to be made up of some of the website's partners gliding across the screen. Some of these were quite familiar, and included names like AscendMedia, Toluna, AdGate, And Peanut Labs, just to name a few.
For those of you who don't know, these are very popular third-party survey and offer-wall-type sites that many websites link to for paying tasks. I will be honest, I do not tend to be a huge fan of sites that use third-parties like this, as it can sometimes be hard to get them to credit you correctly.
But whatever. I have seen it done well and I have seen it fail… so I was more interested in seeing what other people had to say about ClixSense at this point, because I wanted to hear some honest feedback. Here is a bit of information that I found while researching online reviews of the site.
What Other Websites Say About ClixSense
First of all, I will say that a lot of the reviews that I found online for ClixSense almost sounded like thin affiliate website reviews. In fact, I had trouble finding a review that was actually well-written. Most of these sites spoke favorably about ClixSense, but then they also told me what the site can earn you… which seemed like two contradictory ideas to me.
I'll explain.
I read, in one review, that you can visit other websites through ClixSense to earn money, and that this was the most popular/beneficial way to use the site. Usually, you need to visit the site and stay there for at least 30 seconds to get the credit in your account.
Ok, so far so good. This didn't sound like a bad deal to me.
But then… I learned how much ClixSense pays out for this. They pay anywhere from $0.01 to $0.005 per website!!! In other words, the MAXIMUM amount that you can earn this way, per website, is one penny!
Note: This is what I learned in reviews. I will describe my actual personal experiences with the site further below.
The company has 30 to 50 of these sites that you can visit every day—for a total of fifty cents, if you even make that much.
This, to me, was absolutely not worth the time.
You cannot buy anything with a penny nowadays, and fifty cents certainly doesn't go very far. If I was making $10 a day doing this for half an hour, well that might be different. But it would take a LONG time to make $10 on ClixSense using it like this.
You can also take surveys on the site, which is pretty cool… and you can make anywhere from $0.50 to $5.00 on these. So at least that is a bit better… though still not necessarily very good.
They say that the easiest way to make money on this site is with referrals, but we all know that it is pretty hard to keep that kind of thing up for a long time. Referrals are hard to get, and eventually you may run out of them… so that is not a consistent option either.
One good thing that I learned about the site was that it does pay out via PayPal, so that is a good thing. To be super honest, at this point, ClixSense was looking like another mediocre offer site.
That is not a bad thing, but it certainly does not sound like it is going to live up to the idea of being a true, profitable, consistent, flexible side-hustle.
But I still wanted to sign up for it myself, so let's talk about that process.
Signing Up For ClixSense
Signing up for ClixSense was pretty easy. As you can see, they ask for most of your basic information right from the beginning.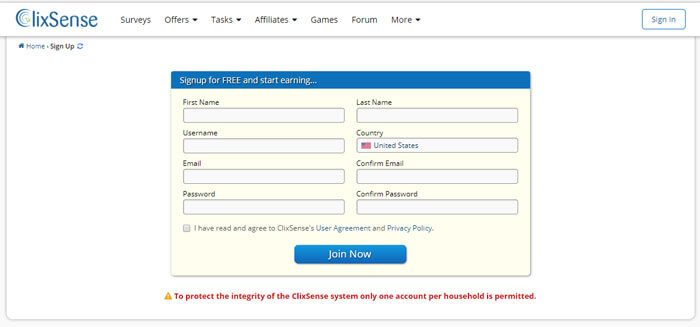 So all things considered, this seemed pretty straightforward. After filling it all out, I was asked to confirm my email. I went to my inbox and found the confirmation email without a problem.
Once I actually got into the site, I was asked to complete my profile. This meant providing a bit of extra information in addition to what I had already sent. My phone number and physical location address were part of it.
I was also asked how I would want to cash out… which led me to this interesting screen. Here is a screenshot for your viewing pleasure…

So, I discovered pretty quickly that PayPal is actually no longer used for payouts. You cannot even use PayPal on this site anymore, so the reviews that I were reading must have been a bit outdated, because they seemed to indicate that PayPal was absolutely an option.
You can, however, use any of these methods… though all of them do come with their own fee (except for the Tango Card option).
At any rate, after doing this research, I felt that I had now learned enough to know what I actually thought about the site. Here is my official review.
My Personal Feelings About ClixSense
Personally, I was not the biggest fan of ClixSense, though it did have its merits.
The best things about this site were that it offered several different ways to earn, and that you could pretty much earn continuously with it, whenever you had the time—as it would be really difficult to use up all of the money-making opportunities on the site.
But, there were also a few pretty big downsides.
I was not a fan of them using so many partner sites. These tend to cause some problems sometimes, and while I cannot say for sure that this site would experience any such problems, I can say that I just wish the entire thing was contained within the site itself instead of outsourced to partner survey companies.
But more than anything, I was not a fan of how much money this site pays out. I really feel like they don't pay out enough to make it worth the time… at least for me.
So for me, that is probably the biggest deal-breaker.
But, with that being said, it is certainly not a waste of time. The site is certainly legitimate, and you can earn some extra cash on it. It is just not as profitable as it would need to be to qualify as a serious side hustle.
If you wish to use this site casually, to have fun and make a bit of extra money, then it can certainly give you that. A similar pattern is true for some other offer-style sites, like EarningStation or InstaGC.
It is just not a site that is going to make you a ton of money or make you rich.
Our Final Thoughts About The ClixSense Website
Should you sign up and use it to try to make some extra money?
ClixSense Review
To be completely honest, doing online surveys will never earn more than minimum wage. In fact, most people rarely earn more than $1-$3 per hour, if they are lucky enough to get a payout.
If you want to legit make money online you need to invest time into building a website. Earn passive income through affiliate links & advertising revenue. Rather than spend an hour trying to answer boring questions, build a real web property that you can earn monthly income from.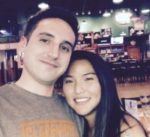 Nathaniell
What's up ladies and dudes! Great to finally meet you, and I hope you enjoyed this post. My name is Nathaniell and I'm the owner of One More Cup of Coffee. I started my first online business in 2010 promoting computer software and now I help newbies start their own businesses. Sign up for my #1 recommended training course and learn how to start your business for FREE!