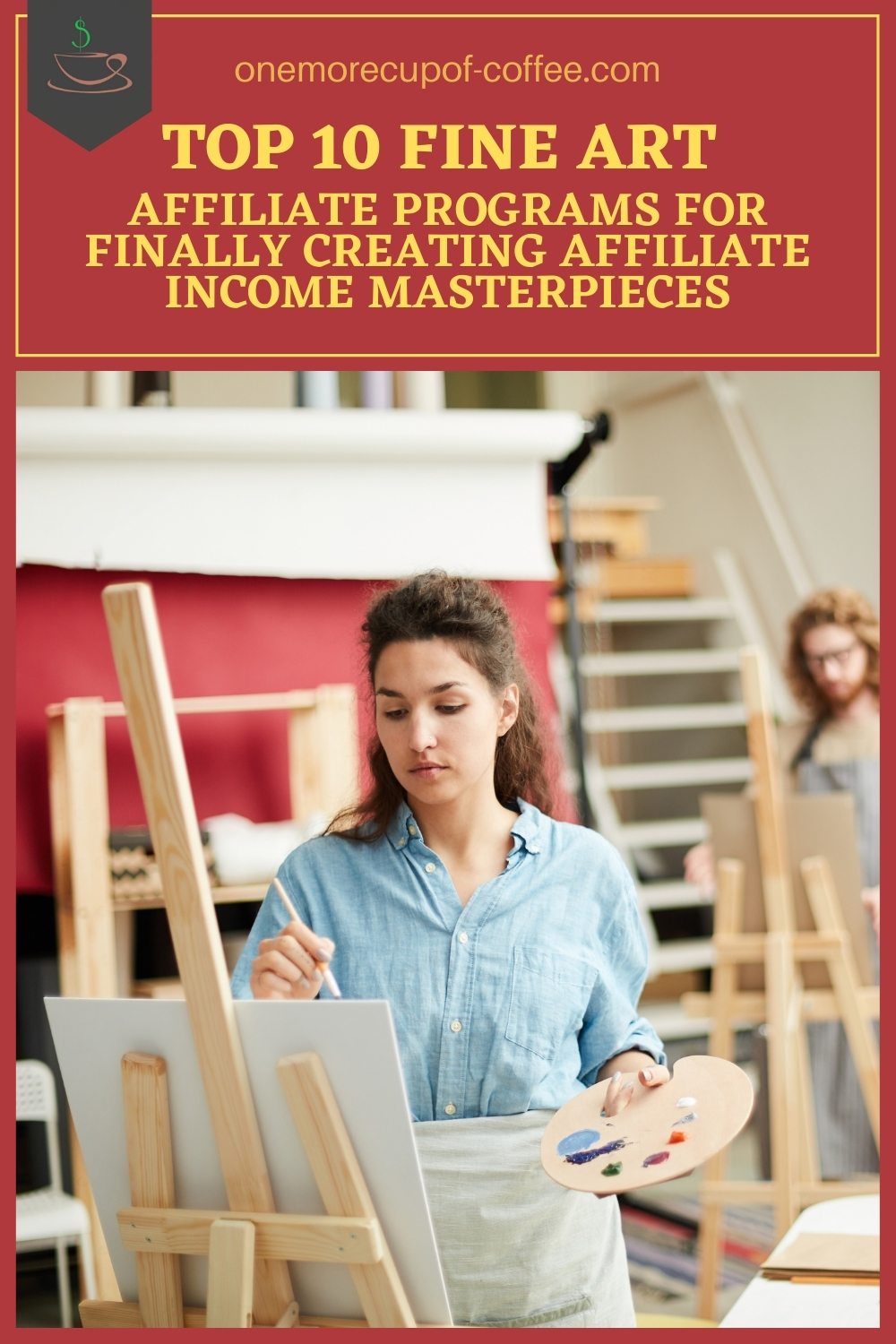 My office is filled with artwork. An acrylic painting of a stormy shore hangs in one corner. Beautiful original watercolor landscapes in frames sit on my desk and hang over it. On hard days, I close my eyes and imagine I'm rowing across one of the lakes, or walking through the rain in another picture, or dangling my legs into the stream of another.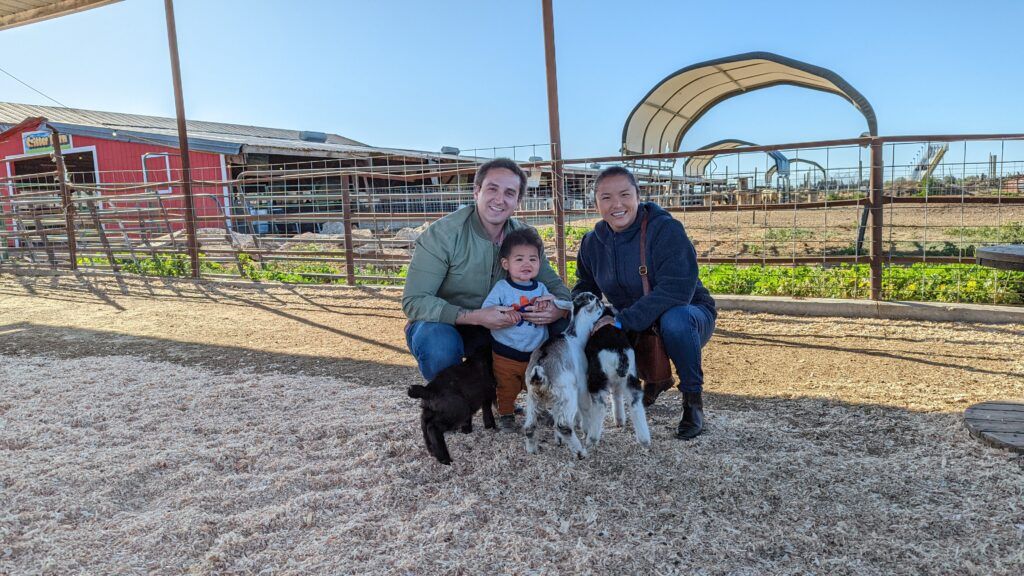 Are You Ready To Work Your Ass Off to Earn Your Lifestyle?
Are you tired of the daily grind? With a laptop and an internet connection I built a small website to generate income, and my life completely changed. Let me show you exactly how I've been doing it for more than 13 years.
This is especially true during the global coronavirus pandemic that has so many people locked down at home. Enjoying fine art has become a valid way to escape the humdrum of social distancing.
The emotional value can be worth the price. In 2018, the global art market was worth $67 billion. People who are looking to collect art—or lose themselves in it—can benefit from affiliate marketers, who can use the best fine art affiliate programs to connect customers to the pieces they're looking for.
If you're interested, read through this list of the top 10 fine art affiliate programs. You might be able to see ways to pull these programs into your existing affiliate websites. If not, don't worry. I'll share some ideas at the end that could help you get started.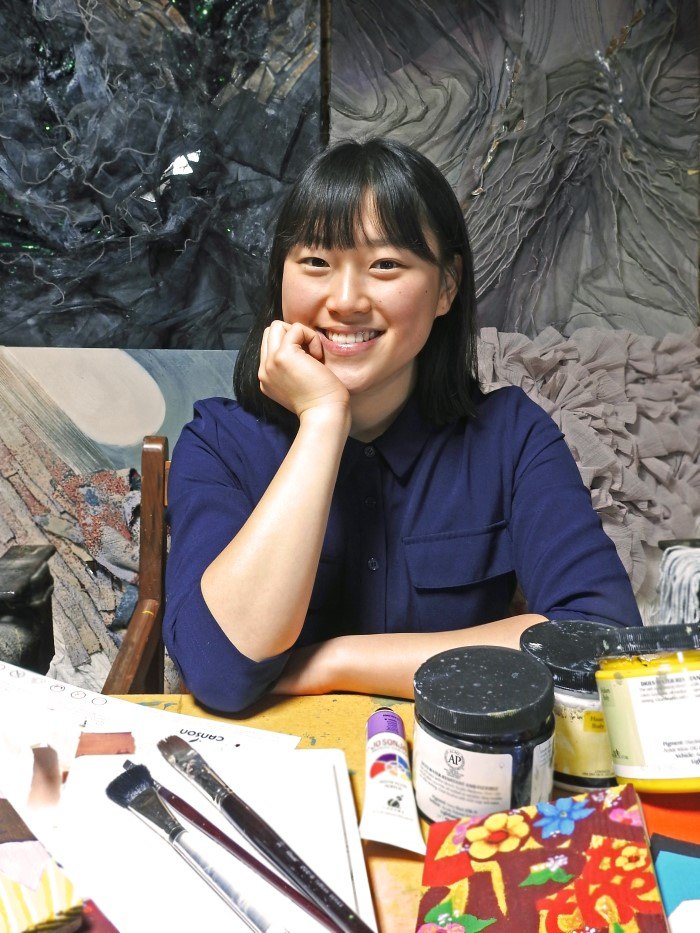 Fine Art Affiliate Programs
Etsy
Zatista
Art Finder
Zazzle
The Sybaris Collection
Minted
Saatchi Art
Abe Books
FineArtAmerica
Amazon
1. Etsy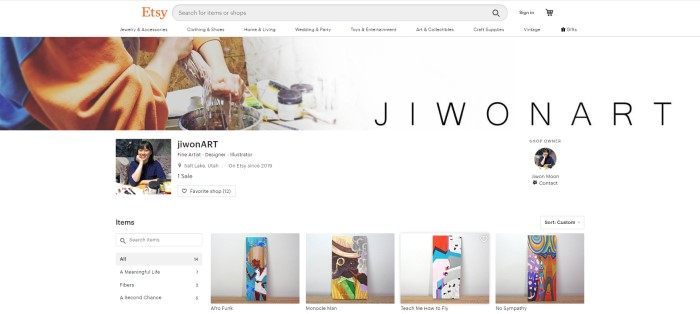 Etsy carries antiques, collectibles, and a wide range of original pieces made from craftsmen and fine art creators. Each independent artist or seller owns their own Etsy storefront.
For example, artist JiWon Moon owns an Etsy storefront called JiWon Moon Art. This website features her fine art creations. Pieces from her 'A Meaningful Life' collection list as high as $1,500 each.
Because of this artists' interest in mental wellness, this storefront and others like it could fit well with some niche affiliate marketing strategies dealing with similar themes. Affiliate marketers can deep-link to the products and artist pages they like most and that fits the best with their affiliate websites.
Etsy administers its own affiliate program, including setting the commission rate and cookie length.
Why You Should Promote Etsy: The ability for affiliate marketers to choose the pages and products they want to promote is a definite perk. The commission rate and cookie length are decent, too.
2. Zatista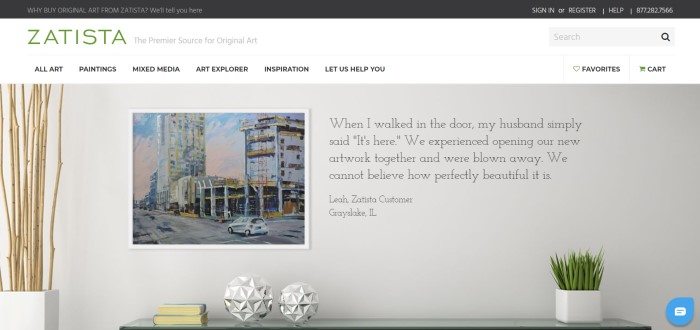 Zatista is a fine art outlet that carries more than 5,500 unique items from over 400 established and emerging artists worldwide. Customers can browse through a variety of paintings and mixed media art pieces. The website also has an art explorer section where customers can get recommendations for new art pieces based on artworks they've looked at and enjoyed previously.
Every piece sold on Zatista is a one-of-a-kind original. The average order value is around $500, but many of the paintings are listed for more than $1,000 each. There's a section for shoppers who are interested in looking for artwork that costs less than $1,000 each.
The affiliate program is run through ShareASale.
Why You Should Promote Zatista: The cookie length is great and the commission rate is decent. Zatista also has a 100% Buyer Protection Guarantee, and the average order value is relatively high.
3. Art Finder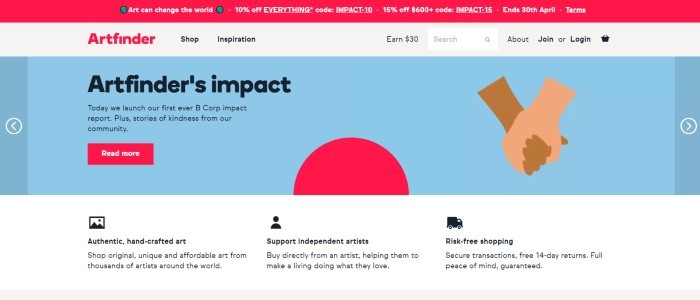 Art Finder sells a collection of art gathered from over 10,000 independent artists from around the world. Customers can filter their searches based on budget allowances. They can also search for artwork by categories, such as landscapes or abstract paintings. This company sells paintings, sculptures, printmaking pieces, photography, drawings, collages, and digital art.
More than 500,000 people worldwide have purchased original art on Art Finder. One nice thing about this company is that it allows artists to set the prices for their own artwork. As with Etsy, the artists are also able to ship their original art pieces directly to purchasers.
Art Finder partnered with Awin to run their affiliate program.
Why You Should Promote Art Finder: Since artists set their own prices, the prices per piece of artwork could vary and fit with a variety of different websites. This company also has an enormous selection for affiliate marketers to link to, but the commission rate isn't listed, so it's difficult to tell how much an affiliate marketer could actually make with this company.
4. Zazzle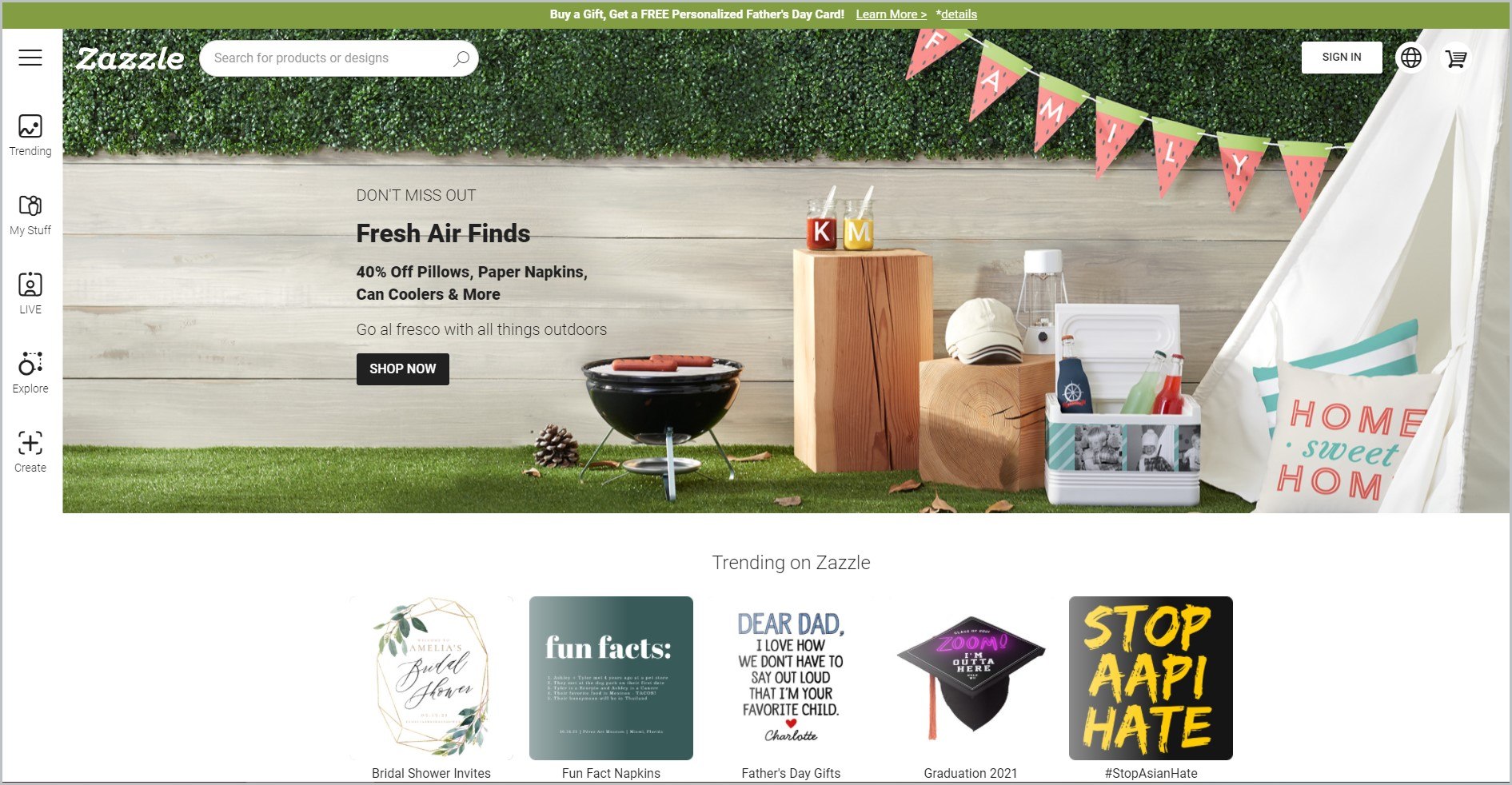 Zazzle is a marketplace that allows designers and customers to create their own products with independent manufacturers. They allow artists to print their arts or designs on any product imaginable – posters, stickers, apparel, blankets, pillows, notebooks, planners, face masks, iPad cases, nursery decor, and more.
Their easy-to-use design tool will allow every artist to bring their artworks to life and create canvas prints or wood wall art or turn them into amazing gift ideas for loved ones in the form of mugs, bandanas, aprons, and so much more.
Zazzle has partnered with many brands to amass a collection of digital images from companies like Disney, Marvel, Star Wars, DC Comics, Marvel, Harry Potter, and Hallmark. They have millions of unique designs from independent designers and are proud to have partnered with companies like Adobe, HP, and Bitmoji.
Why You Should Promote Zazzle: Aside from the generous commission, they have been in the business for over 15 years now and have provided products to over 30 million customers worldwide.
5. The Sybaris Collection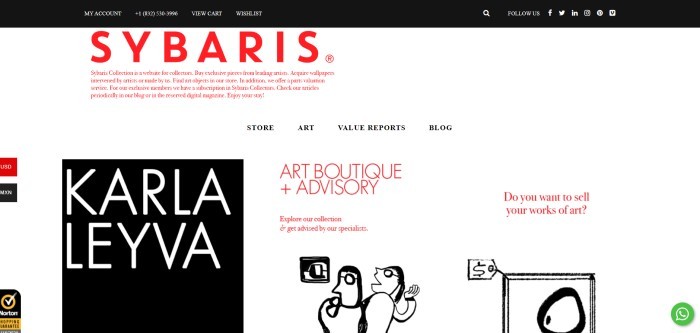 The Sybaris Collection is one of the world's largest marketplace of original art as well as art prints. This store carries limited edition pieces, and some of the artwork is exclusive to The Sybaris Collection. This company ships orders worldwide.
Customers can browse through the website with categories such as collectors, pieces of the month, events, and the monthly art report. They can also get art recommendations from consultants. Artists who want to sell their art on The Sybaris Collection are able to request an art value report.
The affiliate program is administered in-house. Affiliate marketers are provided with a monthly artwork update, as well as a selection of catalogs displaying different art disciplines and artists. The average order value is $1,000.
Why You Should Promote The Sybaris Collection: The Sybaris Collection has an enormous selection of art to choose from, including both prints and original pieces. The average order value is relatively high, too.
6. Minted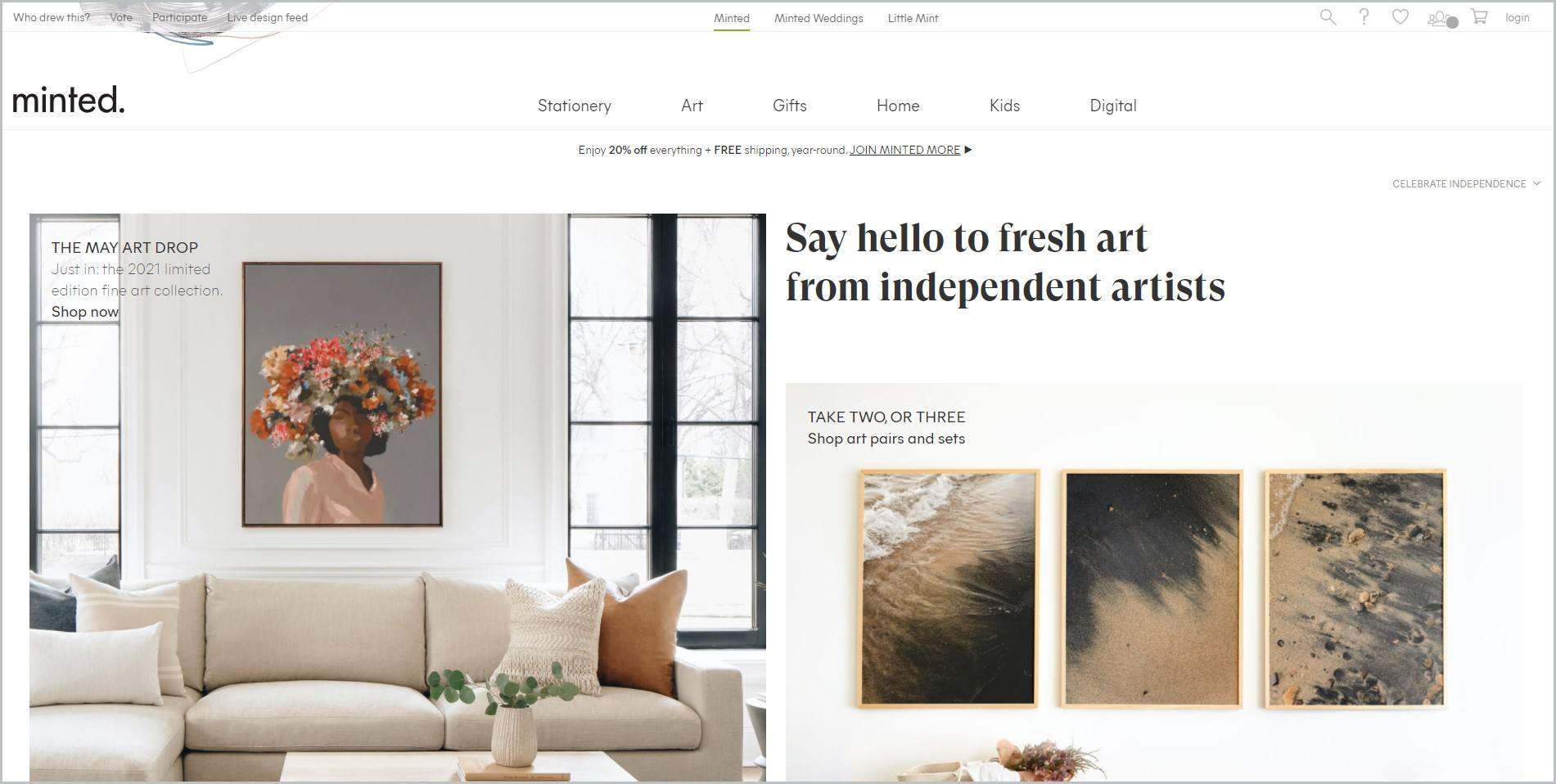 Minted is a design marketplace that source creative content from a global community of independent artists and then sells the best content in the form of art, stationery, and home to consumers.
Through Minted, consumers can discover creative talent and vote for designs they love and want to see sold via crowdsourcing. The winning designs are then manufactured enabling artists from around the world to share and sell their artworks. By utilizing Minted's manufacturing, fulfillment, and customer service capabilities, they can practically launch any of their creations into their stores.
They have partnered with ShareASale to run their affiliate program. Affiliates will earn a 20% commission with a 120-day cookie life.
Why You Should Promote Minted: Aside from the generous commission and long cookie life, it's also a great platform for artists to learn, gain exposure, and build their own businesses. Via Minted consumers can have access to artworks of great and creative talents or up-and-coming artists.
7. Saatchi Art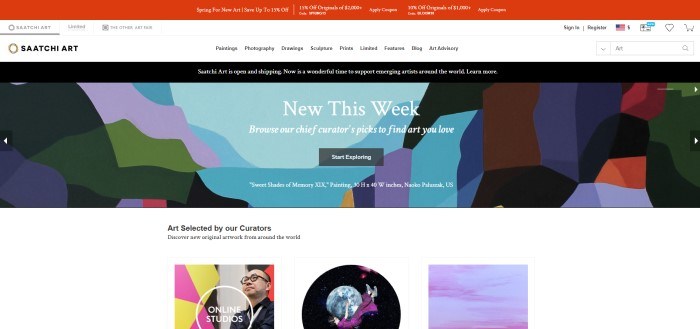 Saatchi Art sells paintings, photographs, drawings, sculptures, prints, and other types of artwork. Customers can browse through the categories they're interested in, or they can shop by pieces that are priced within their budget. The lowest price range to shop in is up to $500, while the highest price bracket is $5,000-$10,000.
Original artwork for Saatchi Art is curated from around the world. The store includes an art advisory section, as well as a blog, featured collections, and trending artists.
The affiliate program is administered through CJ Affiliate.
Why You Should Promote Saatchi Art: Saatchi Art sells original artwork, the price tags are great for affiliate earnings, and the commission rate is decent.
8. Abe Books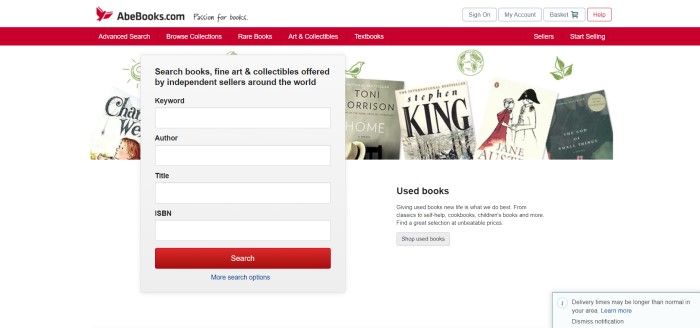 Abe Books sells a different type of fine art form: used, rare, and out-of-print books, as well as art and collectibles such as lithographs, maps, and vinyl records. The lithographs start at around $800 each, while some of the maps cost more than $1,500. Some of the rare books cost as much as $45,000 each.
The affiliate program is run through Impact Radius. The base commission rate is 5%, and it applies to sales of books that cost up to $500.
Why You Should Promote Abe Books: This store carries items that are rare and interesting. However, the commission is capped at 5% of the first $500, no matter how much a customer spends.
9. FineArtAmerica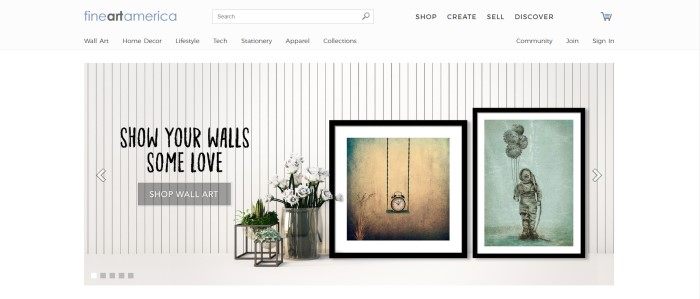 FineArtAmerica sells fine art prints, including canvas prints, framed prints, metal prints, and acrylic prints. This store also carries items inspired by fine art, such as iPhone cases, tote bags, yoga mats, and coffee mugs. The work of more than 750,000 independent artists and global art brands is featured here.
The affiliate program is run through ShareASale, and the average order value ranges from $5 for stationary to $150 for wall art.
Why You Should Promote FineArtAmerica: FineArtAmerica is a budget-friendly way for customers to purchase artworks that show their love of fine art in home décor and everyday living.
10. Amazon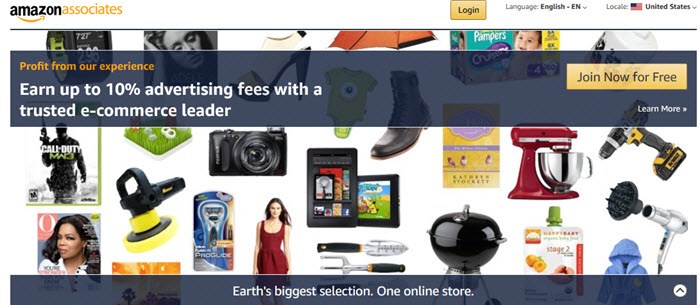 Amazon might not focus on fine art, but the online giant does still offer a wide variety of fine art products. Their selection includes paintings, prints, mixed media, photographs, and more.
Customers can refine their search by various parameters, such as size, color family, artist, seller, and more. Searching by price is also an option, with the categories starting at under $500 and going up to more than $10,000. Amazon's reputation may help to promote sales too, as most potential customers will be familiar with the company.
Fine art falls into the 'other' category in Amazon's affiliate program, which means you earn a 4% commission on sales. However, this is capped at $200, regardless of the value of your sale.
Why You Should Promote Amazon: Amazon has a well-established reputation and many products to choose from. Plus, you will earn from most sales made through your link, even if the customer buys something that isn't related to art at all.
Affiliate Website Ideas
Now that you've read through the top 10 fine art affiliate programs, do you know how you'd like to integrate them into your websites? Here are a few ways to get going.
If you have an Italian heritage, you might own a website with Italian themes—and you can play off that with programs from the list above. Besides Italian art, you could feature other affiliate programs such as Walks of Italy or hotel bookings.
A website dealing with mental health issues could incorporate websites like JiWon Moon's Etsy storefront. A website like this one could also feature online therapy, hypnosis tracks, and aromatherapy.
A final idea is a website sharing interior decorating ideas. Fine art could definitely be promoted here, but you could also include furniture, do-it-yourself stores like The Home Depot, and supply outlets like The Paint Store.
Boost Your Affiliate Earnings
These 10 affiliate programs are just the beginning of what's possible. There are hundreds of ways to earn affiliate commissions with your website, including product reviews, top 10 lists, how-to guides, and more
But what about traffic and conversions? How do you make sure your affiliate links get clicked?
I used the affiliate training here to turn my brand new website into a six-figure income generator in less than two years. Build a business, not just a pocket-money side project!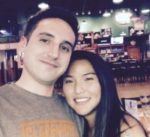 Nathaniell
What's up ladies and dudes! Great to finally meet you, and I hope you enjoyed this post. My name is Nathaniell and I'm the owner of One More Cup of Coffee. I started my first online business in 2010 promoting computer software and now I help newbies start their own businesses. Sign up for my #1 recommended training course and learn how to start your business for FREE!