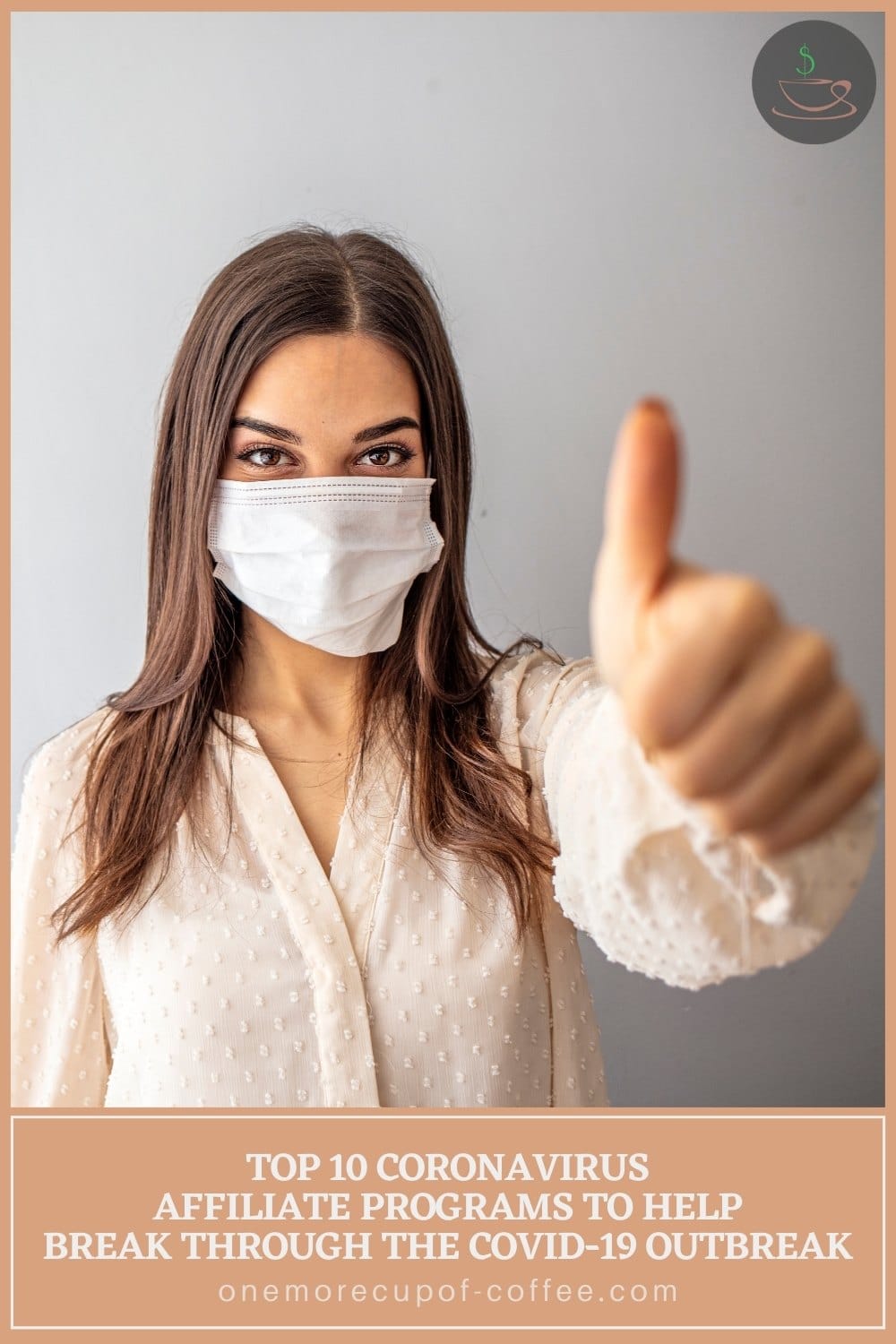 Just days after the COVID-19 coronavirus hit the United States, life changed for many people. For some, the freedom to travel was replaced with the fear of interacting with others and getting sick. There were runs on grocery stores, and soon essential items became so scarce that stores put limits on how many items people could buy.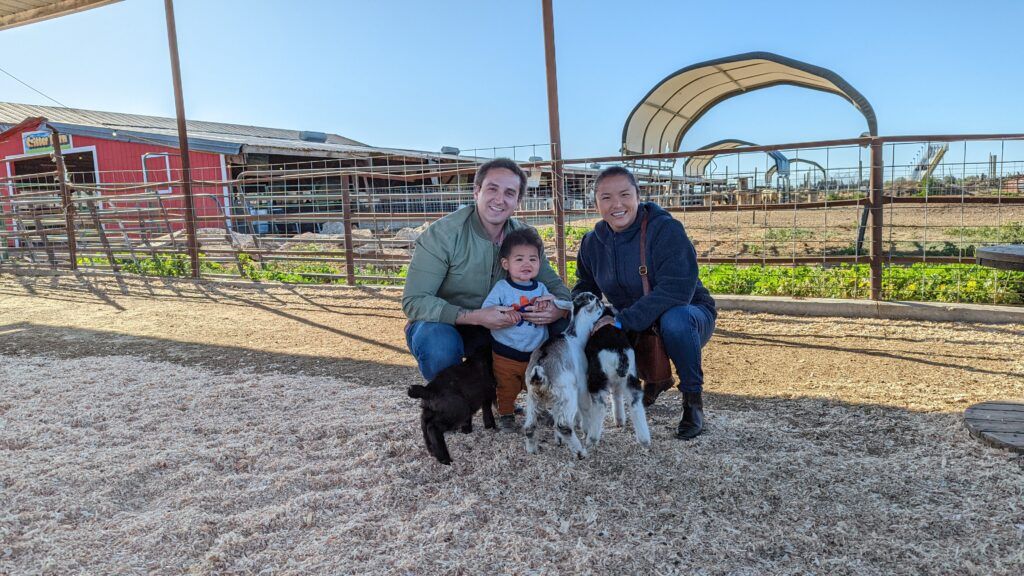 Are You Ready To Work Your Ass Off to Earn Your Lifestyle?
Are you tired of the daily grind? With a laptop and an internet connection I built a small website to generate income, and my life completely changed. Let me show you exactly how I've been doing it for more than 13 years.
Across the nation, as the shopping frenzy died down, a surreal shelter-in-place situation took its place. Stocking up moved from grocery store panics to searching for necessities online.
As more and more communities lockdown to slow the spread of the novel coronavirus, online shopping could become a more important part of our culture. The problem is that many people may not know where to shop for daily essentials, medical supplies, or long-term survival kits. Affiliate marketers can help by connecting customers with stores that carry what they're looking for.
If you're interested in helping out the American economy and society, read through this list of the 10 coronavirus affiliate programs and see if you can find ways to pull them into your affiliate websites. The best online shopping affiliate programs for coronavirus can help people stock up on food, toiletries, first aid kits, and survival gear. At the end of this article, I'll share some ideas that could help you find new ways to utilize these programs.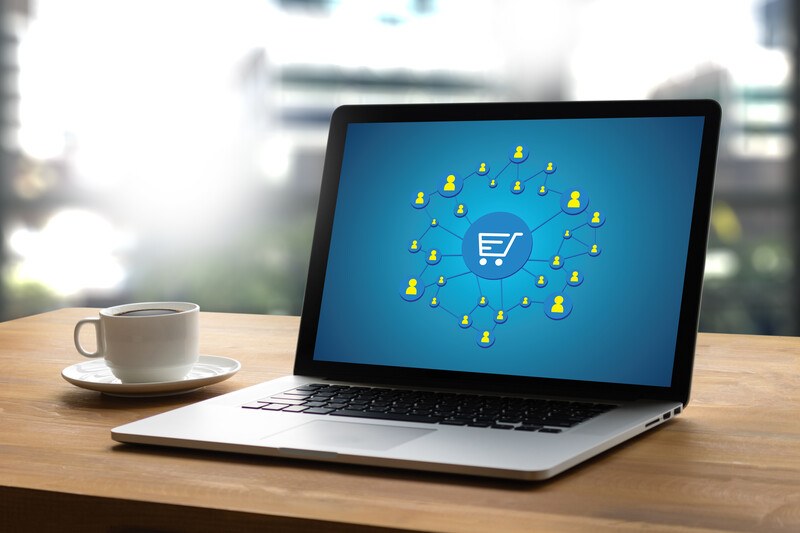 Online Shopping Affiliate Programs For Coronavirus
Target
Mountain House
Overstock Drugstore
Augason Farms
Walgreens
Emergency Essentials
ReliableRxPharmacy
Lehman's
Walmart
Day One Gear
1. Target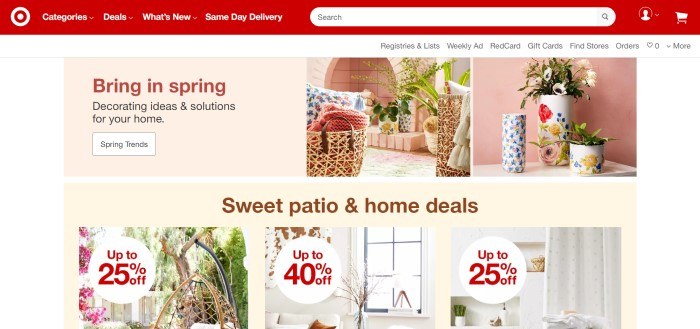 Target has an enormous selection of daily necessities, including more than a million products in several different categories. Customers can find everything from apparel to baby items here.
The commission rate starts at 5% and goes up to 8% for more than 10,000 orders in a month. Some product categories, including health products, have lower commission rates, and some categories don't earn commissions at all (this includes all grocery items).
The affiliate program is run through Impact Radius. Affiliate marketers are provided with all the marketing materials they need, and they're asked to focus their marketing efforts on consumers living in the United States.
Why You Should Promote Target: Target has a terrific selection and affordable prices. The commission structure is complicated, with some essential items excluded from providing affiliate commissions.
2. Mountain House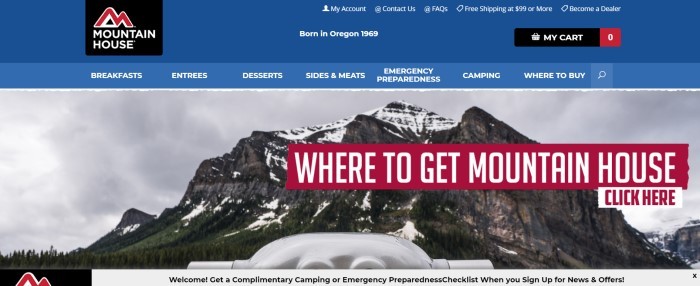 Mountain House provides around 70% of the backpacking meals sold in the United States. This company offers breakfasts, entrees, desserts, sides, meats, and other items for emergency preparedness or easy camping. Meals come in individual serving sizes, pouches, #10 cans, buckets, or kits. Orders of $99 or more ship for free in the United States.
The affiliate program is run through Avantlink. This company only accepts affiliate marketers from certain states because of tax laws.
Why You Should Promote Mountain House: The ability to get pre-packaged food with a long-lasting shelf life could appeal to many people who have been negatively impacted by chaotic shopping excursions or who can't find the food they want in their local grocery stores. The commission rate is decent, too.
3. Overstock Drugstore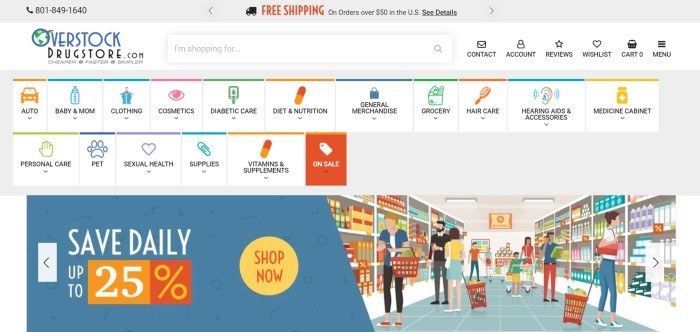 Overstock Drugstore has an enormous selection of home and personal care products, as well as a grocery section, medical supplies, and a section for pets. Customers can browse by the type of products they're looking for among 16 different categories and there's a tab for sales items as well.
Many of the items can be helpful during a time of crisis. For example, in the general merchandise section, customers can find items such as flashlights, batteries, candles, garbage bags, and household cleaners. The medicine cabinet section contains over-the-counter allergy medicines, expectorants, cough drops, pain relievers, and individual packets of facial tissues. The baby section contains diapers, wipes, formula, and more.
Orders of more than $50 ship for free in the United States.
Why You Should Promote Overstock Drugstore: The great selection and opportunity for free shipping are great options for customers who can't get to the store.
The affiliate website doesn't list the commission rate or cookie length, so it's difficult to tell how much you could make with this company. However, the social and personal rewards of sharing a program like this that has the potential to help a lot of people could be worth it on its own.
4. Augason Farms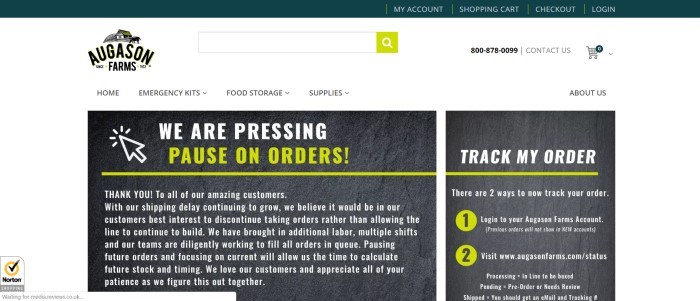 Augason Farms is an emergency preparedness website that carries more than 300 items with a shelf life of up to 30 years. Customers can browse through emergency kits, food storage, and emergency supplies.
Many of the products are food storage products. Items include baking mixes, freeze-dried meats, grains, beans, rice, soups, and individual MRE-style entrees. This company also offers options for water storage. The emergency kits range from 72-hour packs to full-year survival kits.
The average order value is $200. However, some items, such as a one-year ultimate or shelter-in-place emergency food supply kit for four people can cost thousands of dollars. The store takes payments. For example, a one-year food supply kit for one person could cost around $95 per month.
Why You Should Promote Augason Farms: The high average order value is great for affiliates. The ability to buy full emergency kits or individual products is great for customers, and the ability to pay by the month could bump up shopping cart totals.
5. Walgreens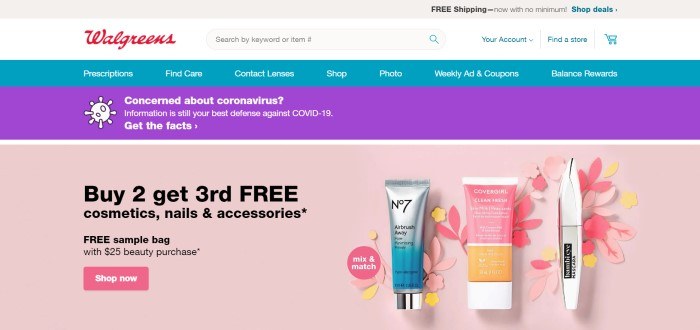 Walgreens sells items both online and in local drugstores across the nation. The company carries more than 60,000 items. Customers can order their prescriptions there, and they can also find items in categories such as baby care, health care, home medical supplies, and dietary supplements.
One nice thing about Walgreens is that customers can get free shipping with no minimum purchase. The website also includes helpful information about how to avoid catching the COVID-19 coronavirus.
Why You Should Promote Walgreens: Walgreens has been in business since 1901, so it has a lot of experience and has already weathered several tough economic times. This could be comforting to some individuals and might be a converting factor. The commission rate and cookie length aren't listed on the affiliate page.
6. Emergency Essentials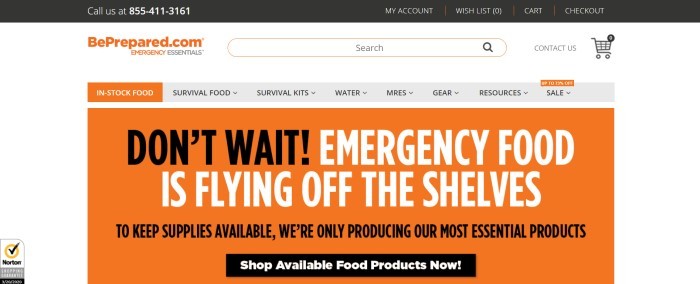 Emergency Essentials is one of two preparedness companies with Quality Survival Standards, which guarantees that the food kits provide 1,800 calories and 40 grams of protein per person, per day. Customers can browse through categories such as survival food, survival kits, water storage, MREs, gear, resources, and sales.
The average order value is $246, and the average conversion rate is more than 5%. Affiliate marketers have access to a library of high-performing ads, as well as fresh content and frequent new promotions. Affiliates can also deep-link to specific product pages to promote items they particularly like.
Emergency Essentials runs its affiliate program through Avantlink.
Why You Should Promote Emergency Essentials: The high order value, commission rate, and cookie length are great. This company also offers a Prep-As-You-Go option, which allows customers to build a year's worth of food storage by adding to it each month on an auto-ship program (and shipping is free with this program).
7. ReliableRxPharmacy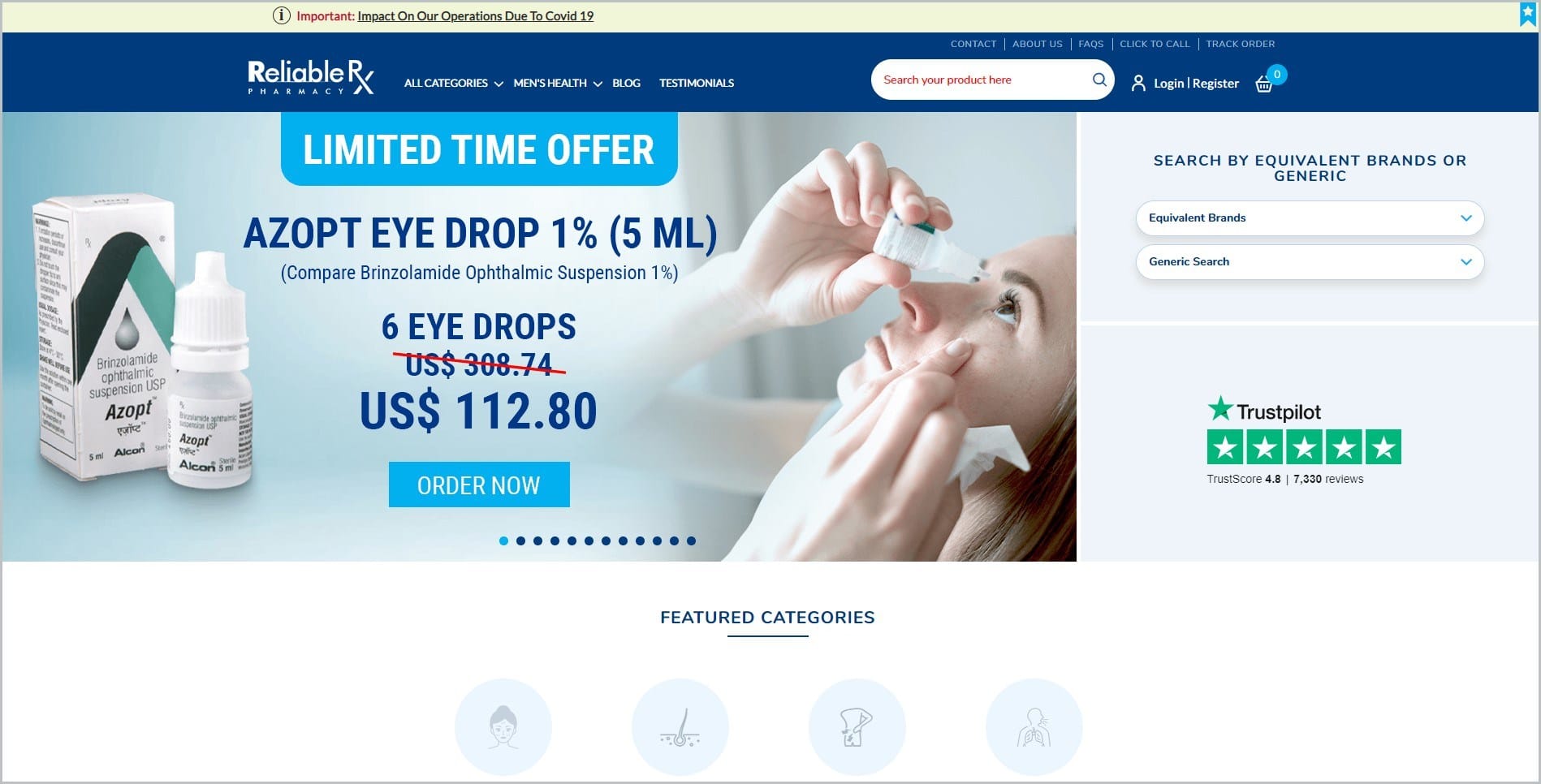 ReliableRxPharmacy is a one-stop licensed Indian pharmacy that has been serving its customers since 2005. With just a few clicks, non-prescription and prescription medication requests will be delivered to your doorstep.
They carry a wide selection of medication for various ailments and also offer generic alternatives to buyers for significant savings of up to 90%. They strive to deliver orders within 2 to 3 weeks' time. Their pharmacy and fulfillment centers are managed by well-experienced pharmacists.
ReliableRxPharmacy has successfully processed thousands of online prescriptions earning the trust of more than 100,000 patients.
Why You Should Promote ReliableRxPharmacy: Ease and convenience – you can place an order via mobile phone, through email, Fax, or call their customer support team. They also give you regular refill reminders.
8. Lehman's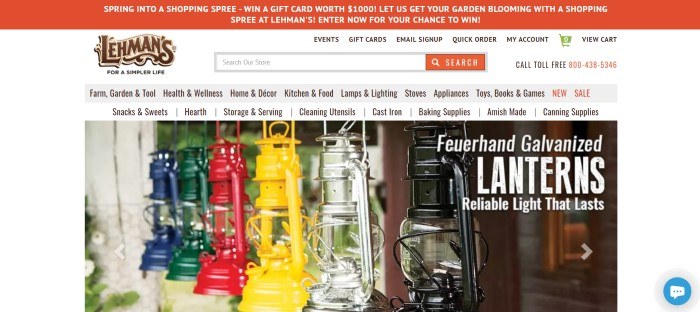 Lehman's can provide scared individuals with a nice variety of homesteading supplies that they can lean on as they hunker down at home. This store carries gardening tools, canning supplies, farm equipment, and other goods that can make it easier to take care of the necessities of life in simpler ways. Many of the items are made by a local Amish community.
Lehman's has been in business since 1955. The company runs its affiliate program through Pepperjam, and it offers a 90-day return policy.
Why You Should Promote Lehman's: This store has a great reputation and a nice selection of items to help people who want to start producing food at home or otherwise become more self-reliant.
9. Walmart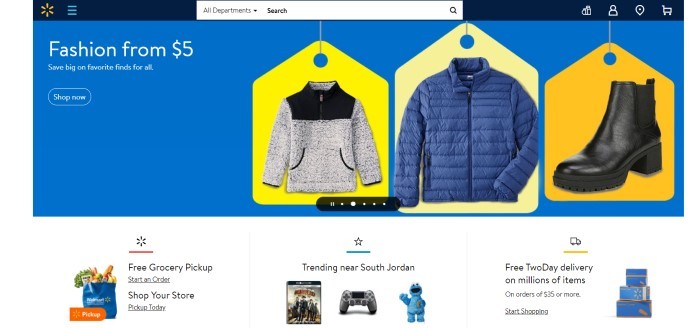 Walmart is well-known both as a department store with locations across the nation and as an online retailer. It's a great one-stop-shop with categories ranging from baby products and beauty items to groceries, household cleansers, apparel, and electronics.
The commission rate varies depending on the product categories. The base commission rate ranges from 1% for books, electronics, and movies to 4% for clothing, health, home products, jewelry, and other items.
The affiliate program is administered through Impact Radius.
Why You Should Promote Walmart: Walmart carries a wide variety of items that people need during the novel coronavirus scare, including groceries, toiletries, and household cleansers. The prices are relatively affordable, too.
10. Day One Gear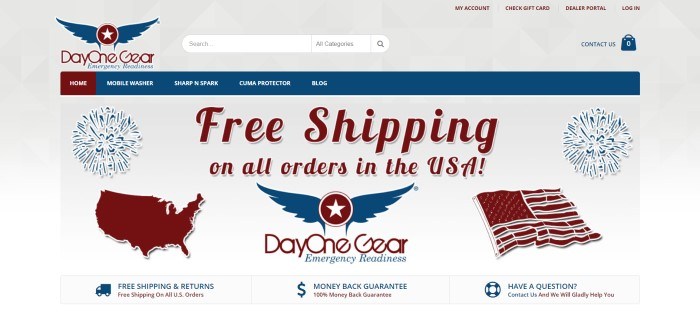 Day One Gear is an emergency preparedness company that carries items such as first aid kits, long-term food storage, solar power kits, individual survival products, and general preparedness products. This company carries some interesting products such as a mobile washer and a combination knife-sharpener/fire starter.
The affiliate program is administered through ShareASale. Affiliates receive a monthly newsletter with promotions, contests, and sale opportunities, as well as other promotional materials.
Why You Should Promote Day One Gear: The commission and cookie length are great. This company also offers free shipping on all U.S. orders and a 100% money-back guarantee.
Affiliate Website Ideas
Now that you've read through this list of the top 10 online shopping spots for coronavirus, let's talk about some ways to get these programs out to the public.
One idea is to pull some of these programs into a website about caring for aging parents. This type of website could also feature at-home medical equipment, mortgage buy-back programs, air and water purifiers, and meal kit delivery services that can help seniors stay at home.
Another idea is a website for companies trying to stay viable. A website like this one could feature small business loans and internet marketing services. Programs like Overstock Drugs could be included to help assuage business owner's fears of finding what they need for themselves and their families while they try to balance precarious business situations.
A final idea is to use these programs in a website focused on responsible parenting. Besides the programs listed above, this type of website could promote books and audiobook programs, at-home entertainment such as subscription-based movie clubs, and science kits for family fun.
Boost Your Affiliate Earnings
These 10 affiliate programs are just the beginning of what's possible. There are hundreds of ways to earn affiliate commissions with your website, including product reviews, top 10 lists, how-to guides, and more
But what about traffic and conversions? How do you make sure your affiliate links get clicked?
I used the affiliate training here to turn my brand new website into a six-figure income generator in less than two years. Build a business, not just a pocket-money side project!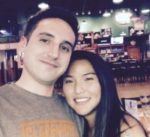 Nathaniell
What's up ladies and dudes! Great to finally meet you, and I hope you enjoyed this post. My name is Nathaniell and I'm the owner of One More Cup of Coffee. I started my first online business in 2010 promoting computer software and now I help newbies start their own businesses. Sign up for my #1 recommended training course and learn how to start your business for FREE!