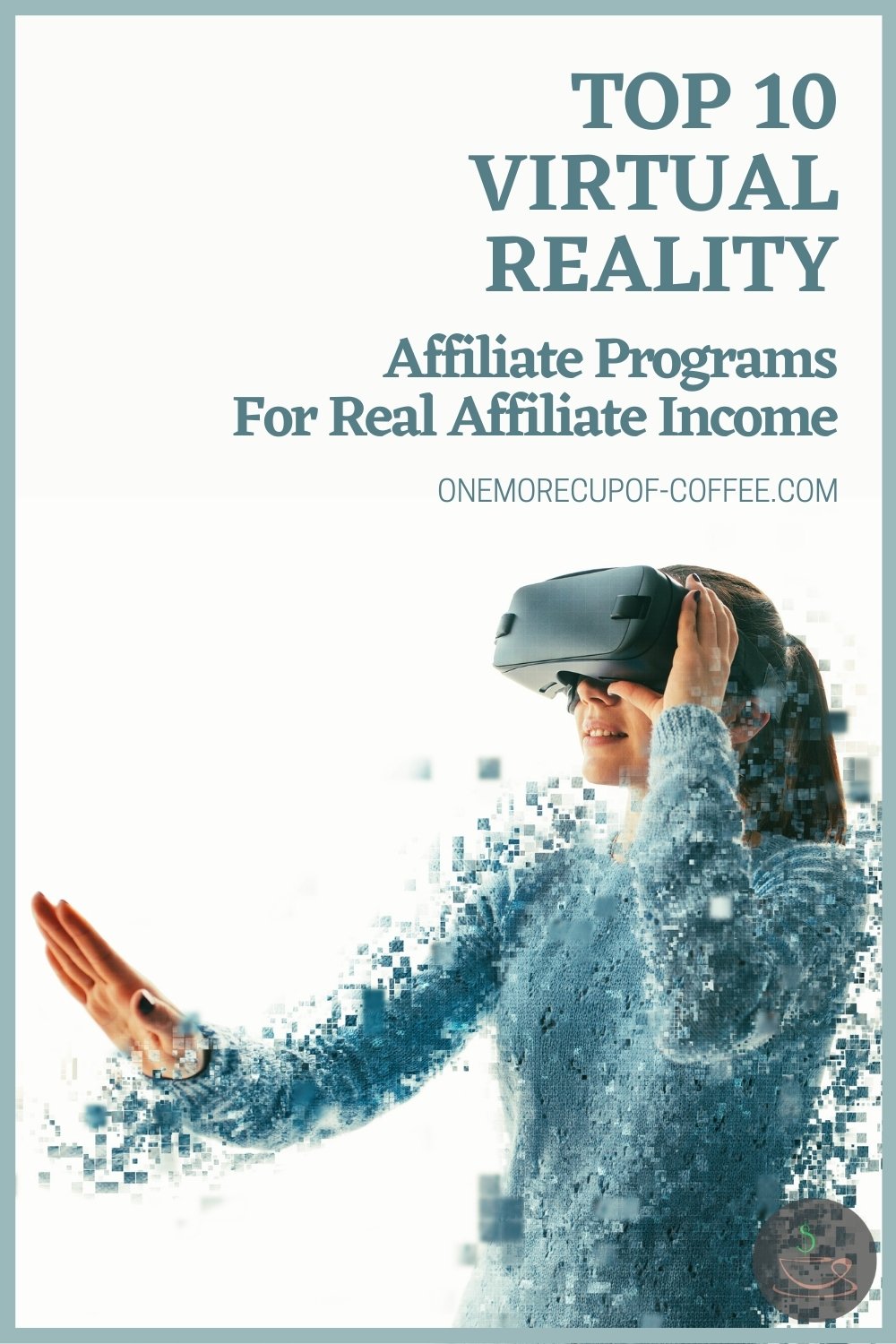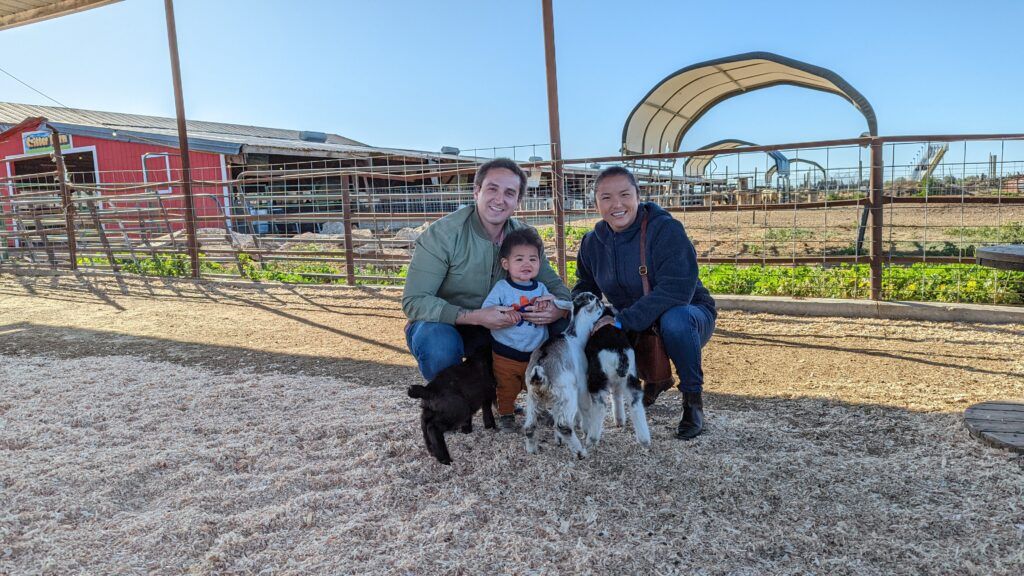 Are You Ready To Work Your Ass Off to Earn Your Lifestyle?
Are you tired of the daily grind? With a laptop and an internet connection I built a small website to generate income, and my life completely changed. Let me show you exactly how I've been doing it for more than 13 years.
During times of social distancing, almost everyone begins to feel cabin fever. Even if you can get out in the sunshine if there's no one to talk to, how can you keep from getting bored?
Virtual reality solutions could help take the edge off and they have applications for people who have to work from home, too. With the right virtual reality software, people who work from home can provide 3D demonstrations to clients and bosses, as well as staying somewhat entertained during their off-hours.
Affiliate marketers are in a great position to help potential customers connect with companies that can provide them with the hardware, software, and information they need to put VR technology to work for them. The best virtual reality affiliate programs cover everything from computer processors and graphics cards to VR arcades and online gaming shops.
This list of the top 10 virtual reality affiliate programs can give you a few ideas of how to fold this industry segment into your affiliate websites. I'll share some more ideas at the end of this article.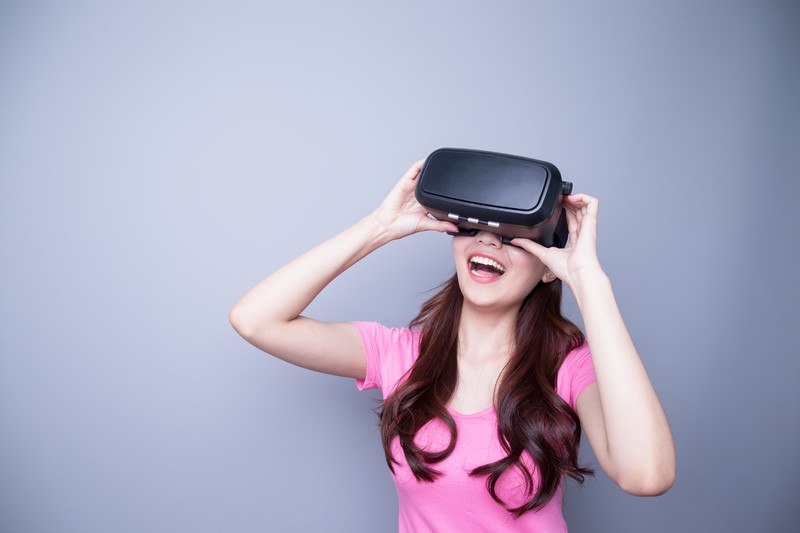 Virtual Reality Affiliate Programs
VR Sync
GameStop
VR Cover
Lenovo
MaxBox VR
MobFish
Levelup Reality
GameFly
Logitech
Oculus
1. VR Sync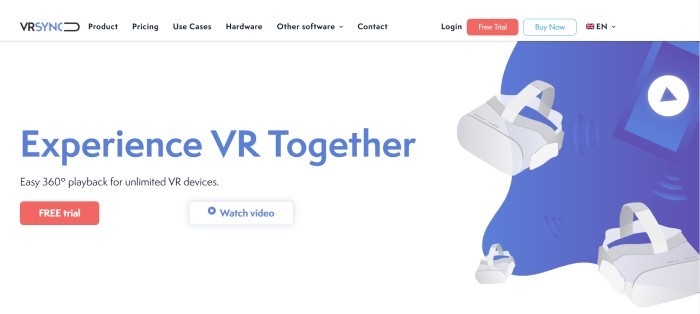 VR Sync is a top-selling VR software company that offers synchronized 360 video play-back on an unlimited number of VR devices. Customers can upload their content through the dashboard and push it wirelessly to their devices.
This can be fun for a group of friends, but it also has applications for the business world. VR Sync is already used by high-profile companies like Ford and Nike, as well as the United Nations.
The software is easy to use, and it's affordable. Prices start at €5 per headset for one week of use. The cost for one headset for a year is €80. The pricing page has a calculator that customers can use to determine the cost of a certain number of headsets for a particular time frame, such as a week or a month's worth of use. VR Sync also provides a 72-hour free trial.
Why You Should Promote VR Sync: VR Synch provides its affiliate marketers with a great commission rate and cookie length. Customers get access to software that allows them to push content to several devices at one time, and there's a free trial period.
2. GameStop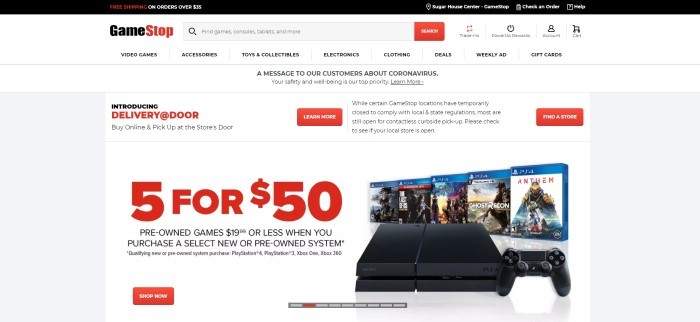 GameStop sells video games, electronics, accessories, toys, collectibles, and fan apparel. This company has a strong online presence, but it also has more than 4,000 brick-and-mortar stores.
The website for GameStop lists a few different options for virtual reality games and hardware. Most of them focus on PlayStation VR, which is an add-on to the PS4 gaming system. The company carries a few VR games, a motion camera for the PlayStation VR, and a few VR gaming headsets for other systems.
Affiliates can link to any of the individual product pages they're interested in promoting.
Why You Should Promote GameStop: GameStop has a great reputation, which could promote click-throughs on affiliate websites.
3. VR Cover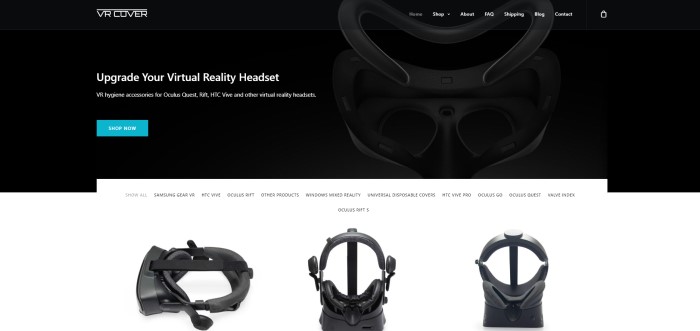 VR Cover sells several virtual reality accessories to help keep VR products clean and sanitary. The primary products include foam replacement parts for brand-name headsets such as Oculus, HTC Vive, Samsung, and Windows Mixed Reality. The foam pieces increase comfort, and they can be easily cleaned or replaced to enhance hygiene.
Customers can browse for accessories and cleansers based on the type of headset they use. This company also sells universal headset covers, products like antibacterial wipes, and even some VR fan apparel. Product prices range from around $10-$79.
The company is based in Thailand, but there is a fulfillment center based in the United States. Most orders placed in America are processed within 24 hours and arrive within about a week.
Why You Should Promote VR Cover: The hygienic aspects of these products are becoming increasingly important, and comfort is an issue for people who use VR a lot. The products are also affordable, and the commission rate is decent.
4. Lenovo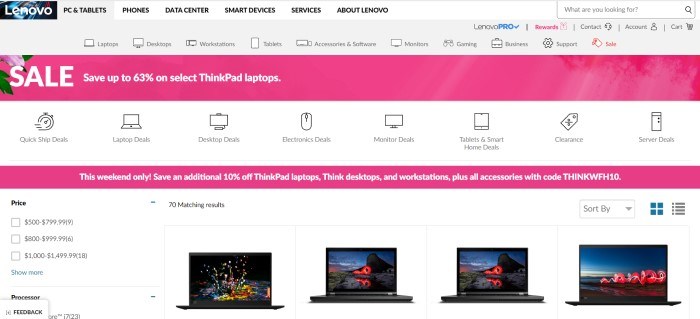 Lenovo sells computers, accessories, and hardware, including virtual reality solutions, within the United States and Canada. More than 1,300 items show up in a sitewide search for virtual reality products. These items include brand-name headsets, processing hubs, sound cards, graphics cards, and full computer systems to run VR software.
Customers can search directly for items they want using the search bar on the website, or they can browse through product categories and subcategories such as PCs, gaming, and networking. All orders are shipped for free.
Lenovo runs its affiliate program through Impact Radius. Affiliates are provided with promotional materials to help them market the products.
Why You Should Promote Lenovo: The virtual reality hardware solutions provided by Lenovo are slightly expensive and that could bump up shopping cart totals. The free shipping could help convert some shoppers.
5. MaxBox VR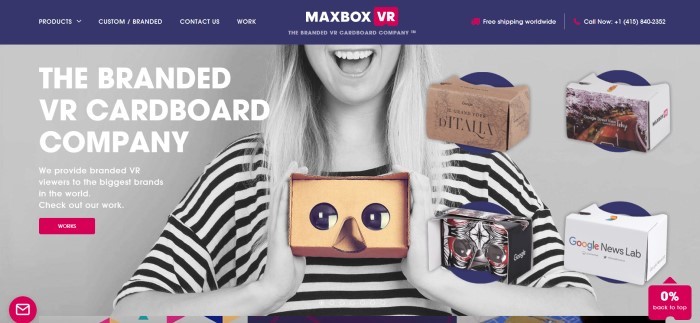 MaxBox VR makes and sells adjustable-lense cardboard viewers for VR enthusiasts. The eco-friendly cardboard options are less expensive options than other headsets, and they work with mobile phones. These products are easy to adjust for interpupillary distance, as well. This makes VR experiences easier on the eyes and more comfortable overall.
MaxBox VR also sells some accessories, such as earphones and head straps for hands-free viewing. The company offers free worldwide shipping.
This company has few ways for partners to make money. Resellers or affiliates can earn a share of the revenue when they refer to custom orders of over 500 units. Affiliate marketers also get a buy button that they can use to promote individual sales.
Why You Should Promote MaxBox VR: The cardboard solution is inexpensive, eco-friendly, and easy to use. However, the affiliate commission rate isn't disclosed.
6. MobFish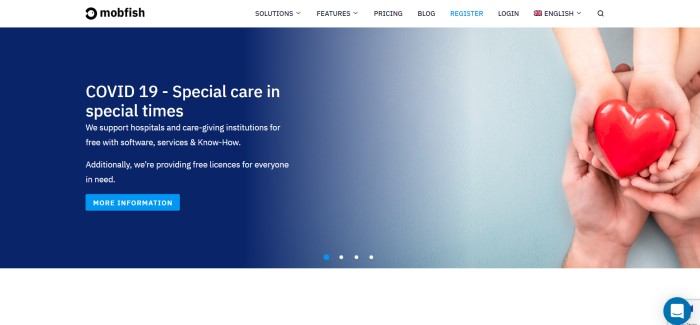 MobFish VR studio is a virtual reality software company that helps customers create their own VR content and upload it to their desired platforms. The software platform has applications ranging from business and education to marketing and trade fairs.
Customers can register for free to start creating VR apps right away with a free but limited version of the software. Monthly paid plans range from €49 -€399.
Affiliate marketers are paid €150 for each annual subscription they refer. They also get a free 3-month period to create their own VR apps using the software and 25% off a full annual license. Affiliate marketers who are VR experts can have constant access to all the beta features of the software, and they can opt for €200 in company credit rather than €150 in cash.
Why You Should Promote MobFish: This company provides software to help people create and upload their own VR content, which could be helpful for businesses and entertaining for VR enthusiasts. The affiliate perks include cash or credit commissions, free access to the software, and discounts on full annual licenses.
7. Levelup Reality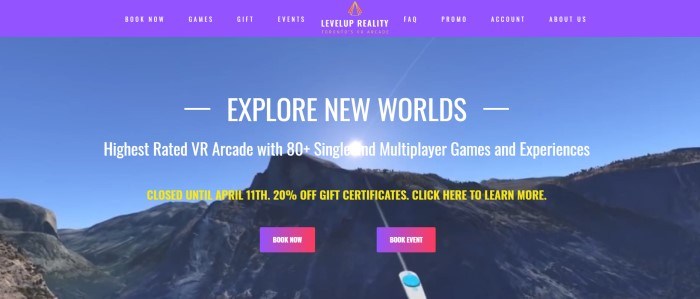 Levelup Reality is a virtual reality arcade in downtown Toronto that offers more than 80 VR multiplayer games and experiences for customers to enjoy. The arcade costs $35 per hour for each single-user station, including 10 minutes of set-up and training time. Customers can speed up the set-up time by filling out required waivers online before arriving for their event.
Affiliate marketers earn commissions by promoting bookings online using marketing materials provided by the company. Affiliates must have been a customer themselves at least once, and they only get commissions for first-time referrals. Referrals also get a 10% discount on their first booking with Levelup Reality.
Why You Should Promote Levelup Reality: Levelup Reality provides high-tech VR entertainment and a discount for first-time customers who are referred through affiliate marketers.
8. GameFly

GameFly is an online entertainment store that sells video games and movies. This company carries a small selection of virtual reality games for use with PS4 systems that customers can buy or rent. The games include titles like Batman Arkham, Everybody's Golf VR, VR Worlds, Valkyrie, and DriveClub VR.
Customers can purchase a subscription with GameFly for around $16-$37 per month, depending on the number of games they want to try each month. Affiliates earn at least $5 up to $15 for referrals for free trials or prepaid subscription plans. They also earn 10% on the total sale price of any used or new games, as well as collectibles and accessories.
GameFly partnered with CJ Affiliates to administer their affiliate program.
Why You Should Promote GameFly: The ability to rent VR games and try them out before buying them could appeal to some shoppers.
9. Logitech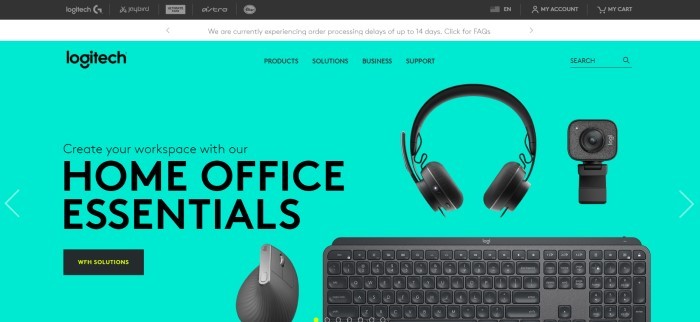 Logitech carries an enormous inventory of computer and technology hardware. Products include keyboards, laptops, and mice, but the company also sells streaming packages and security packages.
The solutions section of the website includes information on the VR Ink Pilot Edition, which is a virtual reality stylus intended to be used mostly in business settings. The stylus can be used to design in 3D spaces as well as on 2D surfaces.
Affiliates can promote products from the full product catalog. They also have access to banner ads, text links, and seasonal promotions.
Logitech administers its affiliate program through Impact Radius, and it has an average order value of $125. One nice thing about Logitech is that it ships products worldwide, so affiliate marketers aren't limited to promoting products in just or two countries.
Why You Should Promote Logitech: This company has a high order value, which can bump up shopping cart totals.
10. Oculus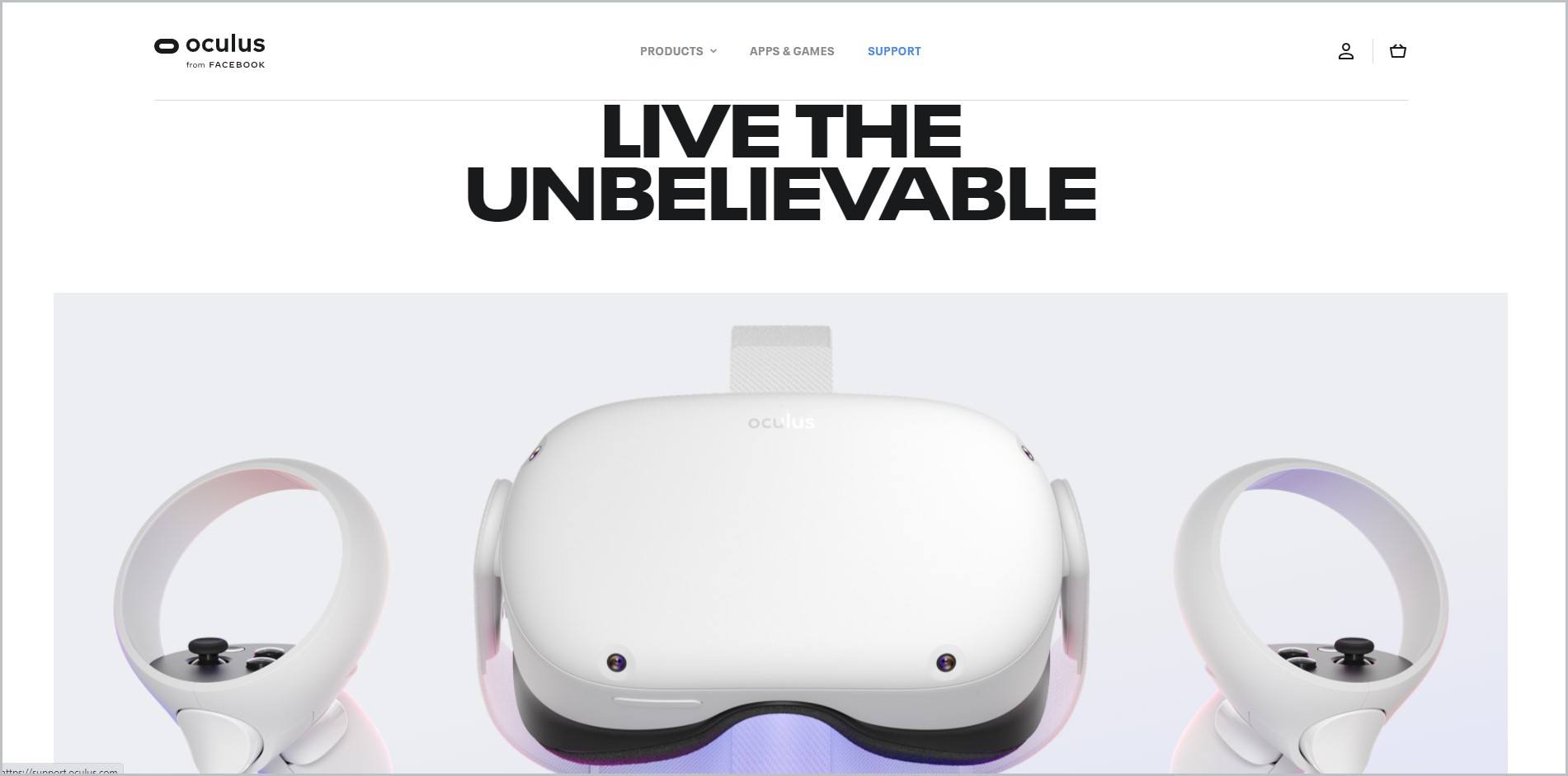 Oculus offers virtual reality headsets like the Oculus Quest lines, and the Oculus Rift, designed for video gaming. Through virtual reality, Oculus creates new ways for people to conquer distance and connect with each other and redefine the way people work and play. Oculus is a brand of Facebook Technologies which is a subsidiary of Facebook Inc.
Aside from headsets, they also offer apps and games, as well as accessories like carrying cases, straps, earphones, replacement kits, and more.
You can earn Oculus Store Credit by inviting a Facebook friend via Messenger with a link to buy an Oculus Quest 2. When your friend activates their new Quest 2 device, your $30 in Oculus Store Credit can be redeemed after 30 days. These store credits, however, have no cash value and can only be applied towards the purchase of qualifying items on the Oculus app store.
Why You Should Promote Oculus: In addition to a long cookie life of 90 days, your referral will also receive $30 in Oculus Store Credit.
Affiliate Website Ideas
Now that you've read through this list of the top 10 virtual reality affiliate programs, it's time to pick one or two and promote them on your affiliate websites. If you still wonder where to start, you can use the following ideas to help get you going.
One idea is to feature programs like VR Cover and its hygienic virtual reality products on a new website built around pandemic issues. This type of website could also promote virtual reality entertainment as a way to stay mentally healthy, as well as the hardware to run the programs. Home medical supplies, home gyms, and nutritious food delivery services could also be included here.
A website for travel agents could feature VR solutions as a way to show customers different vacation destinations to help them choose the best packages. Travel insurance, pet carriers, home sitting agencies, and luggage could be promoted here, too.
A final idea is a website for streamers. Virtual reality gaming could be included on a website like this, as well as computers, processing hubs, and high-end graphics cards.
Boost Your Affiliate Earnings
These 10 affiliate programs are just the beginning of what's possible. There are hundreds of ways to earn affiliate commissions with your website, including product reviews, top 10 lists, how-to guides, and more
But what about traffic and conversions? How do you make sure your affiliate links get clicked?
I used the affiliate training here to turn my brand new website into a six-figure income generator in less than two years. Build a business, not just a pocket-money side project!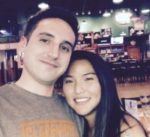 Nathaniell
What's up ladies and dudes! Great to finally meet you, and I hope you enjoyed this post. My name is Nathaniell and I'm the owner of One More Cup of Coffee. I started my first online business in 2010 promoting computer software and now I help newbies start their own businesses. Sign up for my #1 recommended training course and learn how to start your business for FREE!