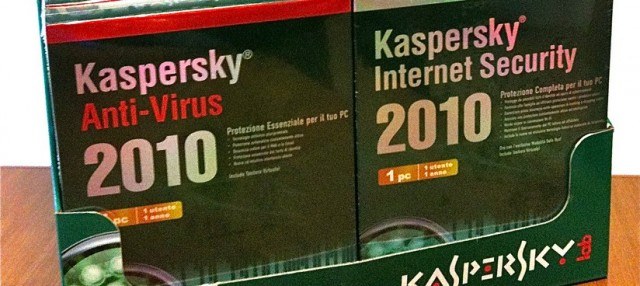 Affiliate Programs, Keyword Lists, and Niche Research for Antivirus Software
I started out researching this niche thinking it was going to be a home run, and a great recommendation. I still do think it has a lot of potential, but after checking on the trends for antivirus software and internet security related keywords, I was sorely disappointed by the step decline in interest.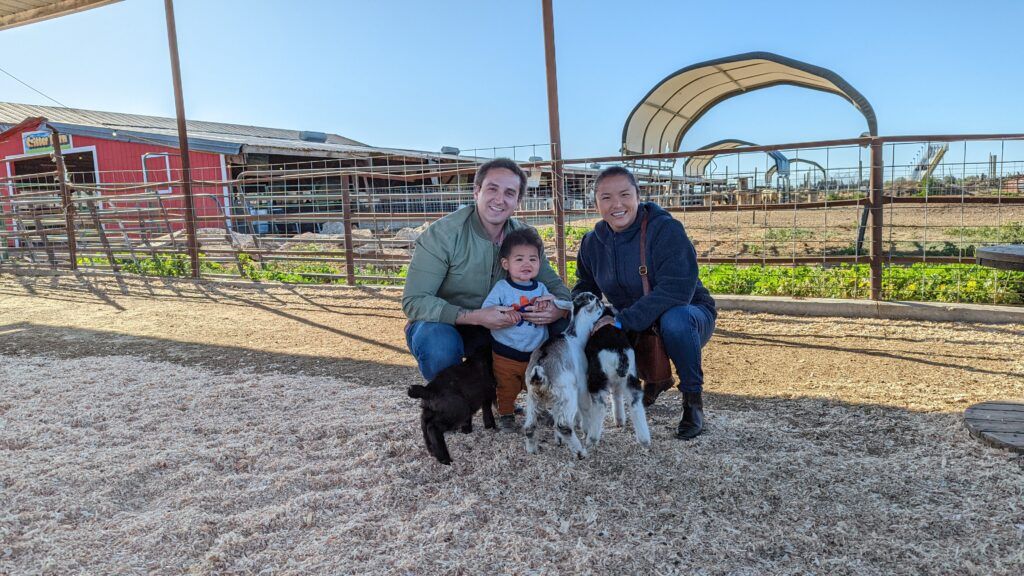 Are You Ready To Work Your Ass Off to Earn Your Lifestyle?
Are you tired of the daily grind? With a laptop and an internet connection I built a small website to generate income, and my life completely changed. Let me show you exactly how I've been doing it for more than 13 years.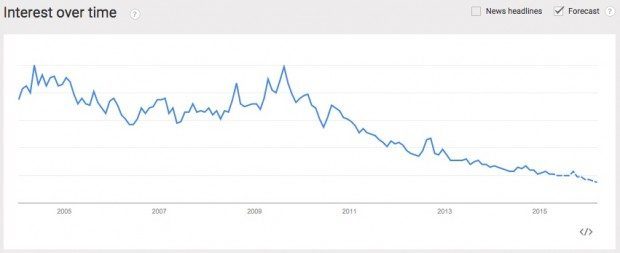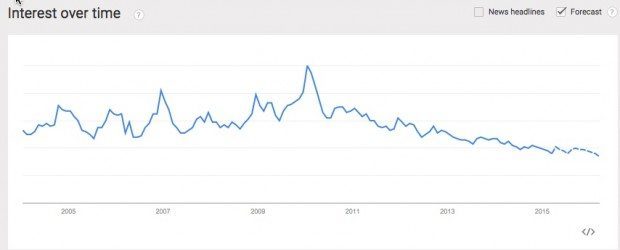 Why?
It seems to be that with all the hacks in the news everyone adopting all types of technology that people would be MORE concerned about cyber security.
Maybe everyone is switching to Apple, which is famous for not needing any antivirus programs. Maybe everyone is getting security with their computer/laptop purchases instead of buying online.
I did find lots of high traffic keywords, but they were pretty general (hard to rank for), and considering that keyword data is in part historical data, I'm not sure they are as great of keywords as they appear to be.
However, despite all those negatives, I still see some great potential in this niche.
When *stuff* hits the fan and people need to clean up their computer, they'll do anything. Slow browsing? Another desperate need to remedy. Toolbars, malware, adware – these are all things that everyone has to deal with, and I don't see them disappearing any time soon.
There's also plenty of internet security and privacy topics to talk about on a weekly basis, so keeping content fresh is going to be easy.
And another thing…keyword numbers are not everything. My "big score" niche was also computer software related, and looking at the numbers for that niche, I probably would have never started it if I knew what I know now. Lucky me!
Top 3 Affiliate Programs
My Thoughts
Again, I was slightly disappointed in some of the affiliate programs. I figured since these are digital products, payouts would be higher, somewhere in the 30%-40% range. I was also expecting recurring commissions. Most didn't mention recurring payments, so I figure they are not, and a few specifically said that you only get paid for new customers.
But digital products have always been a winner for me for some reason, so the fact that antivirus software is searchable, buyable, and deliverable all online, in a matter of seconds, means it's easier to make sales (in my book).
WebRoot
Comments: This is the PC Mag 16 time winner for #1 internet security software. It's what they installed on my Windows laptop computer at BestBuy when I did a tune up recently, and it's what they installed on my Grandparents new computer they bought at Staples.
The fee covers a full year, and there are a variety of combinations or options for customers with multiple devices, and also options for businesses. Their website is clean and easy to navigate as well, meaning good conversions for you. Both 45% and 50% commission are listed on their affiliate page, and to reach those levels you probably need to be selling in volume. Volume details are not listed. Regardless, this affiliate program definitely fits in the Top 3 picks!
Vipre
Comments: Another high commission rate, though 30% is listed as a flat fee. Depending on how Webroot tiers their commissions, this may be a better deal for you. I used Vipre for many years, and their whole schtick is that it won't slow down your computer. I thought it was pretty fast, and performed much better than other stuff I had used before.
They have a lifetime subscription for 1 computer for only $80, plus, a really cool recovery program called Vipre Rescue that you can use to clean up a computer so slow that the user can't install a regular version of Vipre (for free). These are both pretty awesome features unique to this company, which makes it worth promoting.
Avast
Comments: One reason I chose Avast for the Top 3 was that it included Mac internet security options, which a lot of people (including myself) believe are not necessary. At the same time, there has got to be a niche group of people that actually want extra internet security for their Apple devices, making this a very targeted market!
They also have a unique browser cleanup product, as well as the standard antivirus, internet security, and PC backup products available for home and business. Commissions aren't bad either!
Other Affiliate Programs
Securi
good for website security (unique product), but no active link to affiliate page so double check their program is still active. I've personally used this product for my WordPress websites and like it
Malwayrebytes
30% commission, 30 day cookie
the free version is very popular and can clean up where other programs miss, includes an affiliate manager, good commission rate
ESET
18% commission, possible recurring commission but double check
Norton
18% commission
well known name in the industry
Kaspersky
20% commission
well known name in the industry, advertised on TV
Bit Defenter
unknown commission rate
high scoring PC and internet security on many rating systems
IObit
60% commission
I'm not 100% sure this is a good product, please do your research on this one, but the affiliate network is legit so it might be
McAfee
Note: I found some negative attention surrounding Lavasoft, and they may be running some kind of adware scam. I only did a cursory search, so if you plan to promote this product, please do the proper research. If it is a scam, that's a great piece of content to write!
Antivirus Software Keywords Breakdown
Top 10 Low Competition Keywords (Searches/QSR)
remove virus computer already infected (468/0)
get rid of FBI computer virus(48/0)
apple antivirus software reviews 80/6)
vipre antivirus software reviews (75/11)
Mcafee antivirus reviews (277/11)
free trial antivirus downloads (725/14)
artemis trojan virus what does it do (344/15)
avast antivirus software review (72/16)
remove adware computer (2677/17)
free virus malware protection (399/22)
What's QSR?
Top 10 High Traffic Keywords (Searches/QSR)
the best antivirus software (33171 218)
free antivirus xp (7332 77)
remove yahoo toolbar from firefox (6470 73)
remove adware from chrome (5798 47)
remove ads firefox (5243 23)
best malware protection (5063 241)
remove bing firefox (4354 26)
best antivirus software reviews (3693 185)
remove adware spyware (3624 236)
antivirus software for windows (3603 179)
Why Is This Different From Google's Number?
Though Google's Keyword Tool has improved in recent years, it still gives inflated (inaccurate) traffic numbers. The keyword tool I use takes data from a variety of search engines, not just Google. Remember that Bing + Yahoo own 30% of the search market.
Other Great Keywords
Usually I post a bunch of other keywords I found while digging up those with the best stats I could find, but this time I wanted to post something a bit different here. I mentioned above that a lot of the high traffic keywords are pretty general, and I personally think they will be pretty tough to rank for, especially in the beginning.
But, not unlike any other niche, there are a massive amount of low competition keywords that you can basically "make up" just based on what you think people will search for, instead of actually looking them up in a keyword tool.
What is X? (for people searching for malware in Windows and unsure if they can uninstall a program)
Is X a legit program?
Is X a virus?
How to remove X from Y
X Antivirus Program Review
Antivirus X vs Antivirus Y Comparison
One you find X and Y from the various antivirus software, malware, and viruses out there, you have years and years worth of content already decided for you. It's not super high traffic stuff, but combined, if you can get just a few hits from each of 100's of posts, that's several hundred views per day on your website.
Affiliate Marketing Action Plan For Antivirus Software
I think the antivirus software niche has a lot of potential in low competition keyword areas. High traffic keywords are definitely something to go after in the long run, but there are plenty of established sites like PCMag and TechCrunch that are going to be tough to outrank
But leveraging low competition stuff you can still drive a lot of traffic to your money pages. Use the keyword structures I mentioned above to get an unlimited number of ideas of what to write about.
For your money pages, comparison charts are going to be vital. A lot of these software look pretty similar to the average user, so it's important that you help them make the choice of what to buy. Make a top pick, and explain clearly why it's the best. You can also pick an outstanding feature of each other one to sub-target other buyers.
Something like "best deal", or "fastest performance", "great for Windows 8 users".
Personally, I like Go Pricing for good looking comparison charts. A very similar one available for free, with good ratings is Easy Pricing Tables.
For individual reviews, you will absolutely need to break down all the complicated stats into bite-sized, understandable info. Having graphical representation of your stats will help people click that buy button more often too.
I love the look of WP Review, and WP Product Review is another free one that I found that looks nice.
Oh, one last thing I wanted to mention was "free". There are tons of cheapskates out there that want free antivirus programs (I used to be one of them). I would still write articles talking about free options just as a way to drive traffic to your site. Many of these free-seekers get tired of low-functionality of these types of products and move to paid products eventually.
If they do, you'll be there to provide awesome advice on what the best deal is for what they need.
Need Extra Help?
So now that you have this awesome list of keywords, and a general idea of how to market your niche site, what now?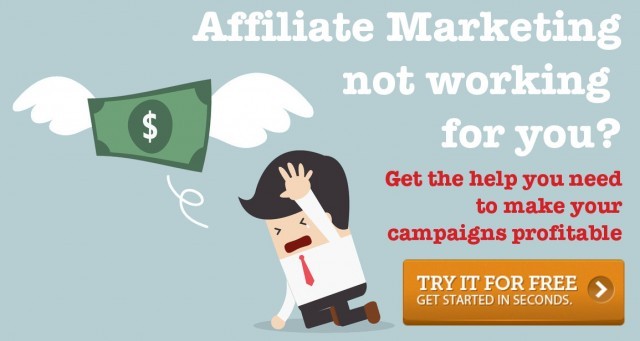 What do you think about the potential for Antivirus Software?
Did the trends scare you off, or is the unlimited source of content ideas be attractive?
photo credit: Questar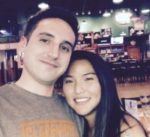 Nathaniell
What's up ladies and dudes! Great to finally meet you, and I hope you enjoyed this post. My name is Nathaniell and I'm the owner of One More Cup of Coffee. I started my first online business in 2010 promoting computer software and now I help newbies start their own businesses. Sign up for my #1 recommended training course and learn how to start your business for FREE!