Longtail Pro is one of the most popular keyword research tools on the market. I used it briefly to test it out in 2015, and was unimpressed compared to what I was using at the time.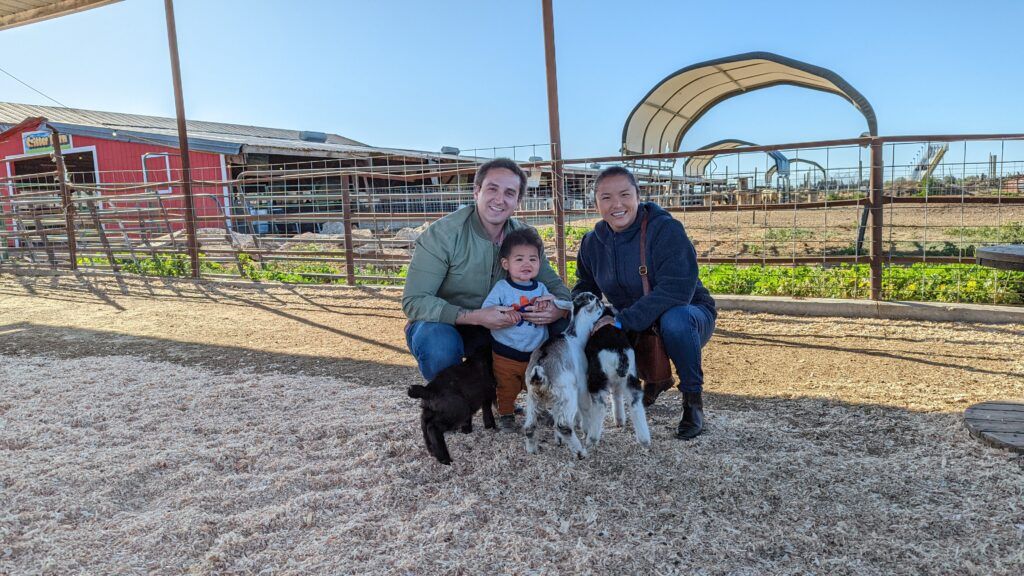 Are You Ready To Work Your Ass Off to Earn Your Lifestyle?
Are you tired of the daily grind? With a laptop and an internet connection I built a small website to generate income, and my life completely changed. Let me show you exactly how I've been doing it for more than 13 years.
2 years later, they're under new management, and they've gone web-based. I'm also doing a comprehensive writeup of SEO, keyword, competition, and spying tools, so I figured I do a full Longtail Pro Review to see if my previous opinions still held up.
So how did things turn out? Is Longtail pro worth the price? Does it live up to the hype? Here's what we'll cover in my review of Longtail Pro:
What's Included With a Longtail Pro Membership
Website: www.longtailpro.com
Pricing: $37-$67 /month
Discounts: $25-$45 /month when you pay yearly
Other Details: 7 day free trial, 20 more training videos for yearly members (Longtail University)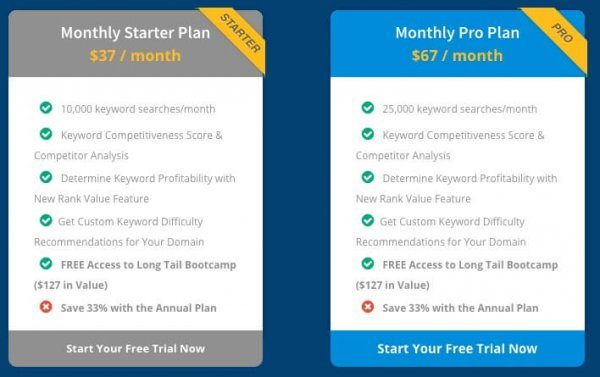 Keyword Training
One of the best things about Longtail Pro is that they certainly do not leave you "lost" in the world of keyword research. They include extensive training on how to use the tool, and how to conduct keyword research to create niche or authority websites based on those keywords you find.
They don't go into detail about how to build the site or use the keywords, but they do a lot more than just "here's how the tool functions".
There are a total of 35 video training lessons, each 10-25 minutes long. Plus, there are lengthy bonus webinars!
The bummer is, you can't get access to all of the training unless you switch to a yearly plan. With a monthly plan you only get access to the first 14.
Keyword Tool Features
Longtail Pro, the tool itself, has quite a few features to learn. In fact, the steep learning curve is one of the downside of using this tool.

Here's the stats you'll be looking at:
Volume
Bid
Competition
Words
Rank Value
Average Keyword Competitiveness
On top of that, you'll have the ability to restrict your searches based on each of those statistics. So you could search for keywords only with low competition, or high bid price.

This type of precision is one of the main features I liked about the tool. It's basically a double-edged sword. More control means more stuff to learn.
Rank Tracker
Included with LTP is the rank tracker, where you can track the rank of your target keywords.
You can see what you're ranked for, and whether it's improved or declined over time. Plus, it'll track how many pages you have ranked within a range, so you can get a more generalized look to see if your site is improving or losing rank over time.

Customer Support
Luckily, to navigate Longtail Pro, you also get email/chat support to answer your questions. Though it's not "instant", they do follow up relatively quickly.

What's Good About Longtail Pro?
It's Web Based
It took them a while, but they finally switched over to having a completely web based tool. This means no waiting for updates and no downloads to deal with!
Interesting Insights in Competition Analysis
Though it takes a bit to learn the terminology, the Longtail Pro Competition Analysis has some interesting insights to pay attention to. I'm not sure how they calculate these, but Trust Flow and Citation Flow will show you how much "link juice" (aka link equity) is passed TO a URL, or can be passed FROM a URL.
It's basically saying how trustworthy this website is to Google.

Competition Analysis Includes: Domain Keyword Competition, Trust Flow, Citation Flow, Domain Trust Flow, Domain Citation Flow, External Backlinks, Page Referring Domains, Root Referring Domains, Indexed URLs, Internal Links, Site Age
There's other insight to look at as well, like Page Referring Domains, Root Referring Domains to get details into the backlink profile of a website and specific page.
I wonder how helpful this stuff will be on a regular basis, but for initial competition research before building a niche site, it could prove useful!
Detailed Keyword Data
By leveraging all of the "boxes" available to you in LTP, you really can drill down and get keyword specifics you are looking for. For an experienced online marketer who knows what they are looking for, this can save you hours and hours of work.

I have made many mistakes going after niches that turned out to be bad for various reasons, and I think a look like this might have told me they were bad ideas sooner!

Most Liked Features
Includes Pricing Data From Google
My biggest recent mistake was entering a niche without consulting the average CPC for the keywords I was going for. I could have check the Adwords tool, but I just got too excited about seeing high traffic, low competition keywords.
Well, I'm ranking now, but the income isn't coming in. I'm getting clicks and traffic, but it's not generating huge amounts of income.
While using Ezoic to manage my ads, I was getting $5 CPC while friends of mine were getting $45+ CPC for their niche. Bummer!
Keyword Filters Like Include/Exclude And Word Count
Another huge time saver is only include phrases that contain a word you want. One hugely important example is "best" style keywords.
It's no secret that you can rank all day and rake in the cash if you can find a stash of "best" style keywords. There has to be lots of variations so you have enough content to riff on, so looking at the "best" keywords will be excellent for initial niche research.
Here's what I mean:
best natural lotion for sensitive skin
best natural lotion for dry skin
best natural face wash for teens
best natural face scrub for sensitive skin
best face lotion for teens with sensitive skin
best SPF face lotion for teens that sunburn easily
best SPF face lotion for men that sunburn easily
best SPF face lotion for women over 50 that sunburn easily
….etc etc all day long
Discovering these keywords becomes a lot easier using this feature of Longtail Pro.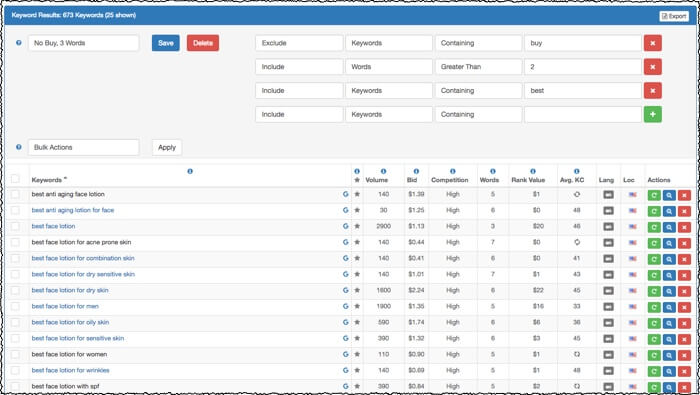 Note: I also like to exclude "buy" keywords, because they are nearly impossible to rank for!
Limited word count is another great filter setting. I really don't like to target 2, or even 3-word phrases for a new site. They are practically impossible to rank without authority.
So by limiting the results to phrases containing 4 or more words, I can automatically get those "long tail" phrases and not have to sort through everything else.
Competition Analysis For Days…
Though I mentioned it above, I wanted to say something again. I really like all the details in the competition analysis section. For someone that has a ton of content and you are stuck wondering why you are getting out-competed for your keywords, this can provide insight into why you aren't ranking.
To be fair, sometimes it's just a big mystery. Google's exact algorithm is a mystery, and is imperfect at times. Many times you'll just see that your competitors have more backlinks, an older site, and more supporting content for their pages. Still, it may uncover some techniques your competitors are using that you can start to use on your own site.

What I Didn't Like About Longtail Pro
Rank Tracker Needs Work
Tracking your rank is fun, and can really give you an idea of how you're doing. If you're running other people's websites, it can be vital to your business.
But the rank tracker with LTP is slow and limited. Just entering a few keywords right after I signed up, I realized that it would take about a day to show any rank. Then, it updates regularly, but at its own pace.
Limited Search Results
Limiting my number of searches is annoying. What's more, it's not just the number of times I use the tool, it's the number of results!
So if I put in 3 seed keywords and 50 results each, I use up 150 of my 25,000 limit. With the basic package, you only have 10,000 searches!
Most months, this won't be an issue, since most people aren't going to do that much keyword research. But just over the weekend, playing with LTP for this review, I used over 1,000 of my 25k limit.
If I was doing any kind of serious niche research for a new website, I'd definitely hit my limit.
Lots of Google Keywords Data
Honestly, most of the keyword results look like they are pulled form Google's Keyword Planner. Isn't that a free tool? I realize that this tool makes it more convenient, and there's many other features that make it worth the cost, but it's just kind of frustrating to realize I"m paying $37/month for data available for free.
Lacking Keyword Results!
Actually, after some searches, I realized there's a lot of opportunities not showing in Longtail Pro. When it comes to looking under every single rock for great keywords, LTP falls short.
While writing my review of Longtail Pro I experimented with quite a few "seed keywords" related to my own websites to see if I could discover new areas to go after.
I typed in "drones", using filters to only include keywords that contain "best", do not include "buy" and are three or more words long.
Here's what didn't turn up!
best drones for photography
best drones for kids
best drones for beginners
best drones for real estate
best mini drones
Note: Afterwards, I used "best drones" as my keyword, and most all of those turned up. Why?
Personally, for deep-diving into keyword possibilities, I like using Jaaxy's Alphabet Soup feature. Here's my full comparison of Jaaxy VS Longtail Pro.
Overwhelming For Newbies
There's a lot of data here, and for experienced marketers, that's great. It means you can spend more time on the research side of things in the beginning, and spend less time second guessing yourself months down the road while you battle out how to get traffic to your website.
However, for newbies, this will be a very frustrating way to get started.
"You mean to start a website I have to spend two week learning this keyword tool, and then I'll still be unsure if my webs will be guaranteed to make income?!".
The fact is ANY website can make money. Not all websites will make money easily, and not all websites will make a lot of money. But for most newbies to online business, just having that first $1 sale is enough to stay in the game and push through to bigger gains later on down the road.
Even for me, someone with 7 years experience in online marketing, trudging through the data of X vs Y and how that relates to data point Z was a bit confusing.
Why was Competition high, Rank Value low, and Keyword Competitiveness medium-low? Should I target a keyword that has a high CPC, high Competition, but high Word Count?
All this data is useful! But for a newbie, I think it's too much.

Most Disliked Features
Rank Value
The rank value really has no basis in reality in my opinion. Where is this data derived from and how can it help me pick good keywords?
Yes, you can set custom values for rank value, but you really, really have to know your niche and traffic stats to get accurate value for that. Sure, you can enter approximate values and it'll pop up a number, but I am very skeptical to how useful this data is to building a website.
Missing Feature I'd Want
There's no "dig deeper" feature, where I can just click a keyword and see what results turn up. I have to copy/paste keyword into the seed keyword form.
There's no reset feature. I have to either start a new list or delete my current list of keywords. I found many times where I wanted to do a new search based on the entire data set, except one tweak. For example, exclude a new word from the results. Instead, I have to delete the whole list, re-enter my seed keywords, tweak the filters, and use more of my limited keyword results.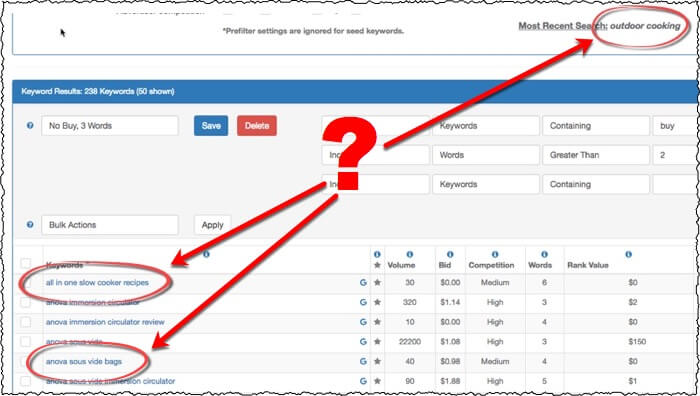 Longtail Pro Training Review
One great thing LTP has gong for it is that they give you plenty of training on how to use the tool and how to conduct keyword research for a niche website.
Unfortunately, it's not divided into "tool training" and "keyword training". It's al mixed up in 14 Lessons, 10-20 minutes long each, with very general titles. Good luck finding what you need!
I found that some of the training glossed over certain concepts too. The speaker would say things like 2400 volume with 30 KC is good, but I didn't know why. I also didn't understand what KC was, so had to look it up.
You do get a nice little chat box for answering questions about both the tool and about keyword research, so LTP has support covered very well. Considering that lots of people use this tool, your favorite "niche marketing" blog probably has some good resources on getting help with the tool as well.

Who is Longtail Pro Good For?
If you are a complete newbie and just want to get started online, Longtail Pro is not my #1 recommendation. Instead, I recommend Jaaxy (review link). However, LTP will be a better choice for a number of types of people.
Methodical Person: Do you enjoy parsing through data for hours to make sure you have the 100% best keyword list in the world? Will you feel "safer" about your niche if you are sure you are marketing low competition, high traffic, high CPC keywords?
There are many people like this. They hate wondering about when they'll rank, or why they don't, and dislike the idea of making website just on faith that the money will come. Longtail Pro's extensive data points will satisfy you!
People Selling Websites (+): If you're selling websites, , keyword packages, doing SEO audits, or other "niche marketing industry" related services, then Longtai Pro will provide you with a lot of data to provide your clients.
Rather than just set them up with any old website, you can have proof of why the site should work. As I said before, ANY website could make money, so I could make a website about growing a healthy lawn and it could bring in money.
But I don't have data to back that up, so why should anyone trust me? With proof of traffic, competition, CPC, rank value, and competition analysis, there's ample data to show which niches are the best.
Experienced Niche Marketers: There are a number of advantages that Longtail Pro will give experienced niche marketers. I've distilled those down the 3 most important things:
Make fewer, but larger moves. Instead of publishing 10000 blog posts and hoping that just a few turn viral, find out what your best moves will be, before you make them
Uncover new stones. No keyword tool is perfect. If your site is feeling stale, maybe using a new tool could uncover new opportunities.
Competition analysis. Find out why you aren't ranking on page 1 for terms you think you should be ranking for. This will be tedious, but could yield long term results!

Final Review of Longtail Pro
LTP is a good keyword tool, and worth the money. However, for newbies, the amount of data is overwhelming and unnecessary. This is a tool that's better for experienced marketers.
I could see value in owning this tool for my own business, but with competitors like AHREFs and SEMRush that provide similar data details, I'd rather spend my money on tools that include competition spying features. (Details below on these competitors).
Alternatives To Longtail Pro
For newbies to niche marketing and online my business, my #1 recommendation is Jaaxy. It's faster to learn, easier to understand, and will yield thousands of blog post ideas for your website almost instantly.
For a comprehensive SEO research, spy tool, and keyword research tool, I love SEMRush. I prefer Jaaxy as a simple keyword tool, but SEMRush is a whole suite of tools. It comes at a price though, costing $99 for the basic subscription, so I only recommend it if you plan to do a lot of research for your niche. For someone just running a niche blog, and for someone that just needs content ideas, Jaaxy is my preferred tool.
However, Mangools KWFinder was a cool find. It's not that popular for some reason, but for those that do use it, it gets great reviews. It's very simple to use, and has a newbie-focused user experience (lots of bright colors and big buttons). I especially like their SERPs preview feature, which can give you a snapshot of your competition on Page 1 of Google.
I also tried Ahrefs and SECockpit. Ahrefs was a little overwhelming, although they did have the most keywords of any tool I've ever used. That was part of the overwhelm! Ahrefs is more of a SEO research suite like SEMRush, but I prefer the latter. SECockpit was pretty hard to use, so I wouldn't really recommend it, however it does seem to be the go-to tool for agencies that do keyword research packages or outsource content for content farms. I've used a couple content outsourcing services that leverage SECockpit, but personally, I found it to not be very user friendly.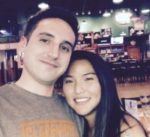 Nathaniell
What's up ladies and dudes! Great to finally meet you, and I hope you enjoyed this post. My name is Nathaniell and I'm the owner of One More Cup of Coffee. I started my first online business in 2010 promoting computer software and now I help newbies start their own businesses. Sign up for my #1 recommended training course and learn how to start your business for FREE!