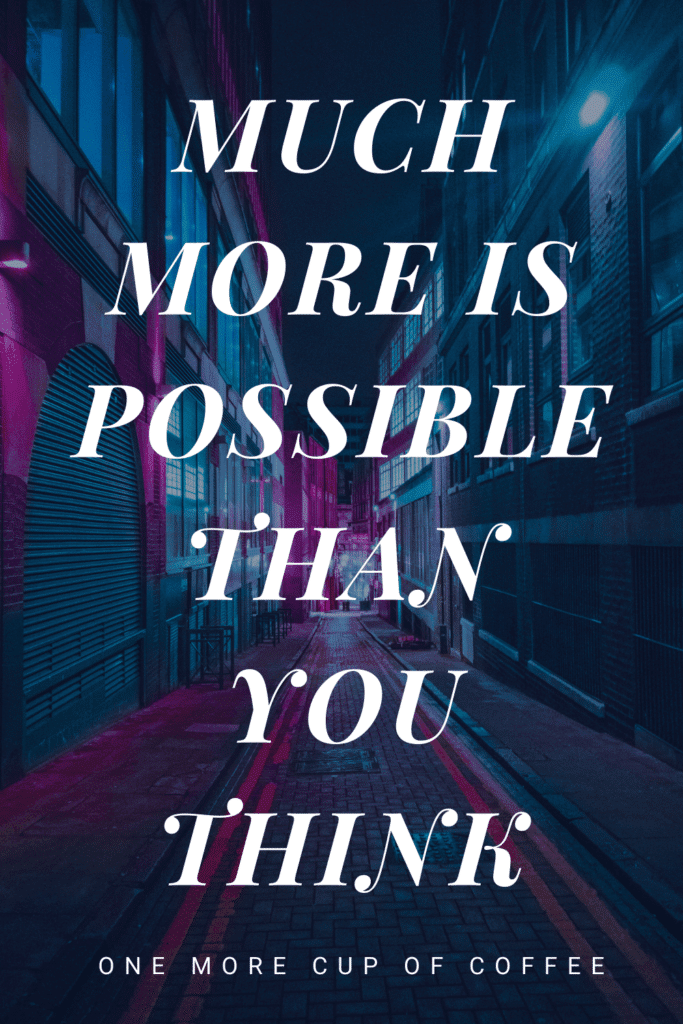 I talk to new affiliate bloggers daily, and it boggles my mind how they underestimate the massive potential of owning an affiliate blog. Every day I get a message about how someone is worried that their blog won't be successful and they are not sure they want to continue spending time on it. It's hard to hear.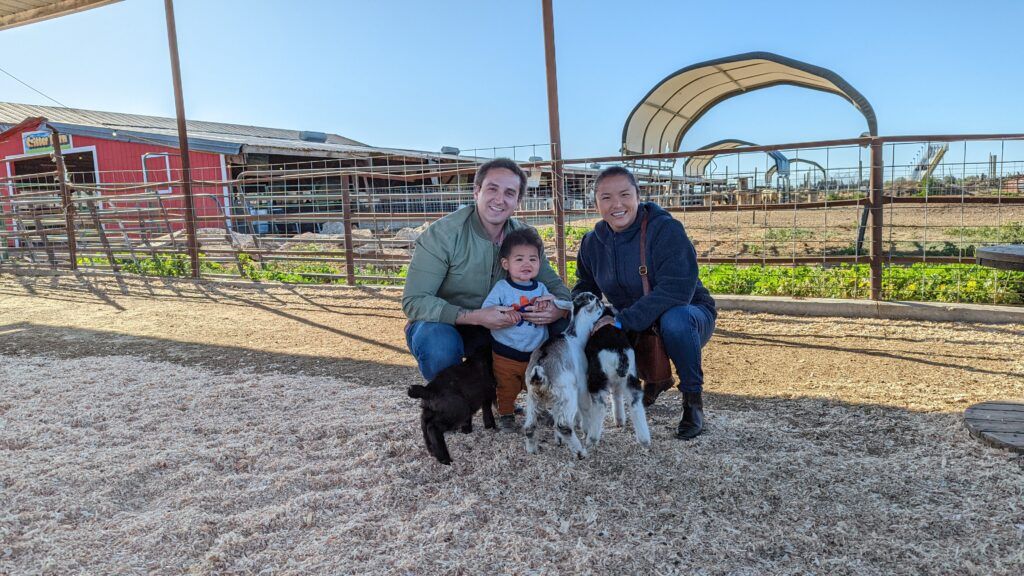 Are You Ready To Work Your Ass Off to Earn Your Lifestyle?
Are you tired of the daily grind? With a laptop and an internet connection I built a small website to generate income, and my life completely changed. Let me show you exactly how I've been doing it for more than 13 years.
As a successful blogger in this space for more than 10 years, I see opportunities every day. Much more than I can personally take action on. Even just running two main blogs for myself, I constantly have to prioritize the actions I take because there are too many possible avenues to make money. Too many!
Affiliate blogging is an incredible industry to get into. It's easy to start, cheap to run, and has long term potential. Reading stuff on the internet isn't a fad!
You can earn a lot of money in this space, and you don't need any formal training. You can run your business without any staff. You can focus on the technical nature of SEO, or the creative nature of writing and publishing. There's something for everyone.
You pick the topic, you pick the products, you choose the words to promote them. Finance. Fashion. Food. You're in full control of your business and you can take it anywhere in the world since it lives in the cloud.
How the hell are more people not taking action on this? I think people don't understand the massive potential in this space which is accessible to every single person in the world.
Low Barrier To Entry & Free Mistakes
Starting an affiliate blog is probably the cheapest business you could ever start, with the exception of a garage sale. What other industry could you start a business for $15/year + $10/month?
Even if you consider that you may not earn income for the first year of your blog, that's still just $115/year to run a basic affiliate site. Even if you count premium tools like a premium theme, a keyword research tool, and some one-off plugin buys AND the fact that it may take a couple years to earn a full-time income so you can quit your day job, it's still less than $1,000 to run your business over that time period.
A thousand dollars. That's incredible.
What's crazier is that's a worst-case scenario. It's very possible that you'll start making sales within that period of time, meaning that you'll probably break even by the end of year 1 or 2, and be profitable after that.
However you break it down, it's freakin' cheap to start an affiliate blog.
On top of that, you don't need any special skills to reach that level of success. The day-to-day tasks of running a successful blog are basically just two things: reading & writing. Can you read and write? I assume so. With those two very basic skills you run a wildly successful blog, even with no previous experience or formal educaction.
A key part of being able to run your business with no previous experience is the fact that "mistakes are free". What I mean is that if you screw something up, it's not going to cost you any money.
This is very different from other businesses!
Imagine shipping an Amazon product to the wrong address – now you have to eat that cost and pay for shipping again.
Imagine something from eBay getting lost in transit. Again. That's a cost!
What about a brick and mortar store where an employee hurts themselves. Lawsuit! Or a negative customer review due to some mishap. That could affect business revenues directly.
Not with a blog.
With a blog, if you write a crappy article, just update it and make it better. If an image breaks or you get a 404 error, just fix it and move forward. All of these potential issues cost you $0 when they happen, and as long as you fix it yourself, the cost of fixing things is $0 as well.
Fixing stuff on your blog may take some time to learn if you are not familiar with WordPress. I'm not saying every task you do will be instant or easy to fix, but it's free, and you can do it from your bedroom when you have spare time. You won't be waiting on a plumber to arrive between 10AM and 6PM.
The Massive Income Potential Of Affiliate Blogging
$1000 days are not out of the ordinary. $25,000 per month is a realistic goal after a few years of blogging, earning more than many prestigious jobs like doctors and lawyers.
If you're aiming for $50k/year from your blog, you're aiming too low. That's a starting point.
What's crazier is that this is just the tip of the ice berg. I'm just one blogger in the world, and although I'm good at what I do, I'm not the best. There are folks earning $100,000+ from blogging and affiliate marketing. Personally, I'm not willing to work that hard at this point in my life, but maybe later.
I've got other things I'm interested in like making beer and raising my son, so when it comes to putting in more than 8 hours a day I think to myself, "Nah, I made enough money for today."
What actually makes blogging even more profitable that other businesses is that it's cheap to run as well. You can run your business as a one-person entity and your only cost could be the cost of coffee to fuel your blogging. Or you can hire writers, and you've got a very simple profit/loss statement at the end of the year.
Other businesses often require up-front investment costs, interest payments, and a complicated dance bookkeeping. Not with blogging. It's very simple. Make money. Spend less money than that. Boom, you're profitable.
Everything can be run from your home. No offices. No vehicles. No infrastructure needed, with the exception of an internet connection and a laptop or computer.
The, scaling your business is simple to understand and execute. Making sales? Optimize for more sales. Earning from traffic? Get more traffic. It's not rocket science. People read stuff and you make money from clicks & sales. Pretty simple.
Money Gives You Even More Optionality In Life & Business
Now that you know that starting an affiliate blog is cheap and simple, once you start making money from your blog, the heat really starts to turn up. Now you have optionality.
You can start looking at passive income stuff like dividend stocks, real estate, and even buying other businesses. Once you have a successful blog, why not buy another successful blog, then get a blog manager?
If you asked someone on the street what their ideal business would be, most people wouldn't say blogging. It doesn't have the same prestige as, say, a brewery, or a non-profit, or a fashion boutique. If blogging isn't your passion, why not fund your passion with a blog. It's not that hard to hire a blog manager to run things for you and then you can take your profits to fund a startup you always wanted to take a shot at.
Now you have options.
What if your second business fails? You still have your blog income to fall back on. That safety net means you can get freaky and maximize your newfound entrepreneurial spirit.
Or maybe you want to sell your blog for a couple million and retire to The Virgin Islands. Whatever. You have options now, and you can live out your dream.
Most likely (and this happened to me), your goals will change as start making more money and you realize you have options. For me, the big change in mindset was paying off some real estate so I could have passive income and spend more time with my family. Ultimately, although it would be cool to have a $100k/month blog business, I don't think I'm willing to work that hard.
I want to chill out and relax. Why do you think this blog is called One More Cup of Coffee?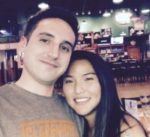 Nathaniell
What's up ladies and dudes! Great to finally meet you, and I hope you enjoyed this post. My name is Nathaniell and I'm the owner of One More Cup of Coffee. I started my first online business in 2010 promoting computer software and now I help newbies start their own businesses. Sign up for my #1 recommended training course and learn how to start your business for FREE!