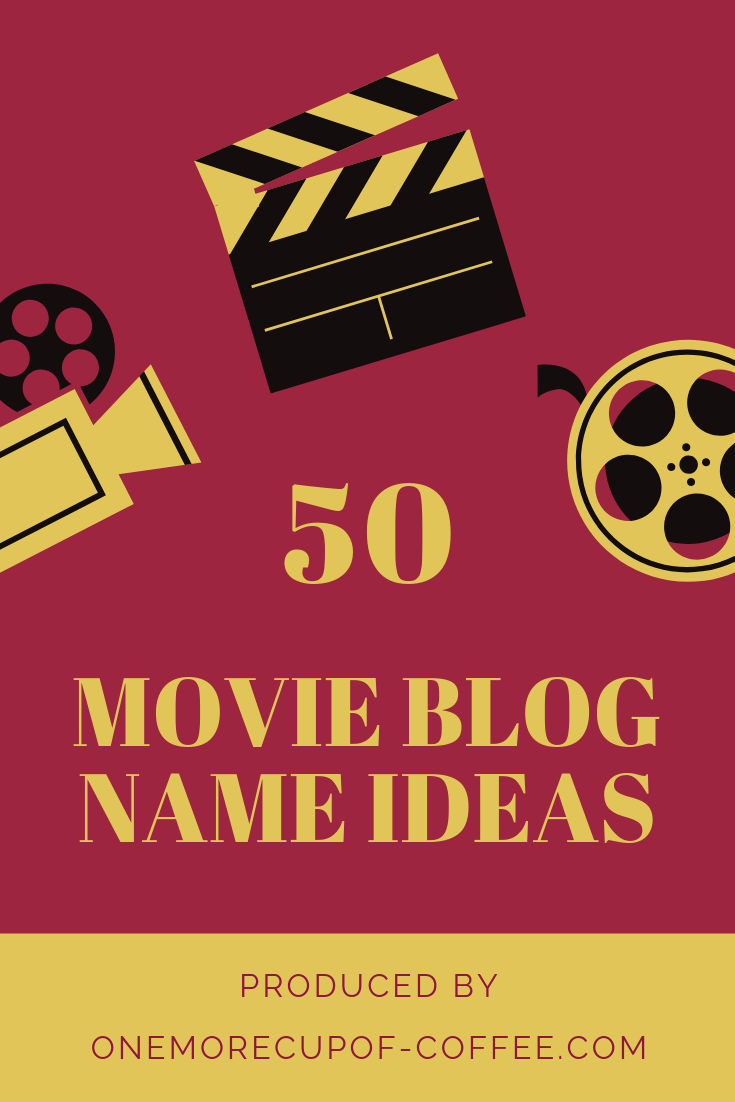 Movie buffs love talking about their favorite flicks, but often struggle to find a willing audience. Creating a movie blog gives you the chance to target an audience that already shares your passions. To do so, you'll need some good movie blog name ideas to get you started.
Deciding on a blog name is often one of the biggest challenges of creating a site. This is where people get stuck time and time again. It's a shame because your blog name doesn't actually matter all that much.
You heard me right. Your blog name is one of the first things that people see of your site, but it isn't what creates a lasting impression. That effect comes from your content, whether that be written, image, video, or audio. You can have the worst name in the world. If your content is good, then that name honestly won't matter. Personally, I think "Hack The Movies" is a pretty dumb name, but it's the only brand name I could think of off the top of my head.
In this post, we're going to help you along the way in naming your blog and getting it online. We'll start off by listing some specific names for inspiration, along with general tips for finding your own blog name.
We'll then move on to other important areas, including buying a domain name, where you build your site and how you can make money from it. By the time you get to the end, you should have your own blog name and be well on the way towards getting your site live.
50 Movie Blog Name Ideas
Daily Movie Mania
Action Movies Online
Movie Review List
Love in Films
Art Movie Mania
Film Fan Deals
Vintage Movie Addict
Latest Movie News
Classic Cinema Fan
Saints on Film
Best Movies Review
Weird Horror Movies
Crazy Movies Galore
Classic Cinema Mania
Hot Movies for Lovers
I Find Movies
Classic Films at Home
Women in the Movies
Cinema Fan News
The Odd Films
Film Tropes
Horror Movie Reviewer
Action Movie Hub
Superheroes in Films
Life on Green Screen
Coolest Movies
Silver Screen Love
Movie Ratings Web
The Stories Behind Movies
Film Fan Zone
Artist Film Reviews
Savvy Film Experts
Heroes of Film
Movies to Stream Now
To Watch Next
Fun Movie News
Real Movie Cliches
Fetch the Popcorn
Classic Cinema Stars
Our Heroes of Cinema
Savvy Movie Watchers
Amusing Flicks
Wedding Movie Ratings
Happy Romance Movies
Flicks That Stand Out
Vintage Movies for Lovers
Movie Gradings
Movies to Watch Today
Savvy Film Critic
Great Fun Movies
Many movie lovers are also into games. Check out my list of gaming blog name ideas too!
How To Choose A Good Blog Name
If you have no ideas about a blog name, thinking about your audience is the best place to begin. Who are you hoping to reach with your blog?
For example, a site that features superhero movie reviews would probably have a very different name than one that discussed classic movies at depth. While your name doesn't need to reflect your content in this way, thinking about these areas can often help spark your imagination.
You can also think about words and phrases that are common in the field. The sites screenrant.com and screencrush.com both take this approach.
It can be fun to plug some ideas and phrases into domain name generators, like Domain Wheel. These tools provide available domain names based on the words that you put in. Each generator has its own quirks, so you might want to play around with multiple ones.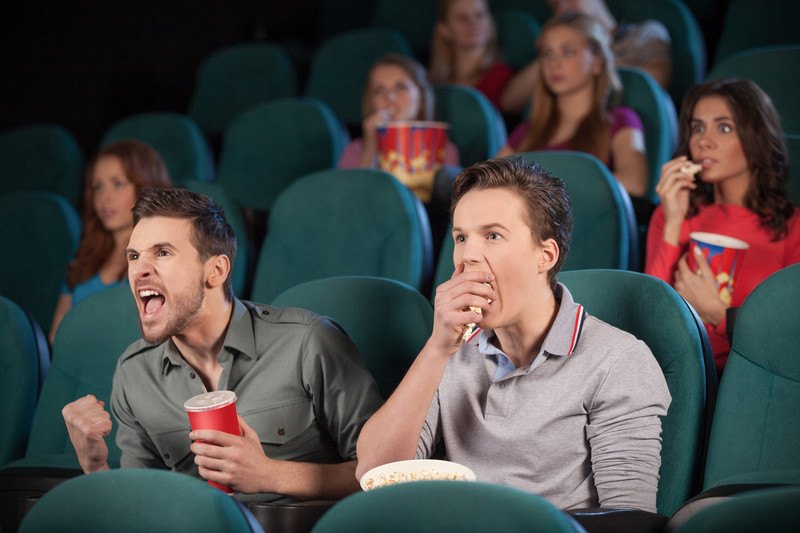 As an example, putting the words 'movie screen' into Domain Wheel includes results like themoviescreens.com and moviescreenwriting.com. While it takes time and patience to find good names through a tool like this, it's a great way to get out of your own thought-loops and writer's block.
Another important aspect is to avoid names that are already in use (or names that are very similar to ones in use). It's always best to build a reputation of your own. Check search engines and social media to make sure any name you're interested in isn't already being used. I wouldn't start a YouTube channel called Super Honest Trailers, for example.
The best blog names are those that are unique and memorable. You want people to notice your site name and to come back!
Keyword VS Branding
An easy way to look at site names is to think of them as either keyword or brand based. As you probably know, keywords are used as a tool for ranking websites and increasing traffic.
At one time, using a full keyword phrase as your domain name had a dramatic impact on how your site ranked. This was a very easy way to hit the top of the rankings. You could create a domain like JokerMovieReview.com and rank for the term "Joker Movie Review" pretty easily. Search engine algorithms have changed since then, but this type of domain name will still rank.
Using keywords in this way is also an easy way to name your site. You don't need to use a full keyword phrase either. Some sites just focus on one or two words that relate to the topic. Examples could be something like zombiemoviereviews.com or bestmoviesforkids.com.
Keywords are useful for your audience too. They help people to know exactly what to expect from your site.
The main challenge is that many sites rely on keywords. It may take some time and research to find a blog name that appeals to you and isn't too similar to what is already out there. Using the examples above, you may be competing against thezombiemoviereviewer.com or bestzombiemovies.com and it gets a bit confusing.
With a brand based name, you're trying to create a site that stands out. You have the chance to find a fairly short name that people will remember.
This type of site name doesn't even need to sound like it is related to the industry. For example, the sites collider.com and rottentomatoes.com both strongly focus on movies, but the names don't give that away.
Branded names can work well in the long-term but getting that initial traction can be tricky. After all, the focus of your site may not be at all obvious from the name.
How To Buy A Domain Name
When you do have a name in mind, buying it is the next step. This is done through companies known as domain name registrars. There's a surprising number of these out there.
Some, like GoDaddy, have domain names as their main focus. Others, like HostGator, may focus on hosting and just offer domain name purchasing as an extra feature.
As a general rule, it's best to stick to companies that specialize in domain names. There's nothing wrong with the ones that don't per se, it's just that specialist companies tend to know their field better, which is important if you run into any problems.
I also recommend that you pay close attention to the pricing details that are provided. Some companies are very up-front about their pricing structure, while others aren't.
Make sure you know what you'll be paying immediately and in the future. That way there aren't any surprises later on.
My favorite company right now is Namecheap. They have a clear pricing structure and relatively few upsells. I like their interface too. This is easy to use, regardless of your experience level.
How To Build & Make Money From Your Movie Website
The next step is a big one, building your site. The tool that you use can have a strong impact on what you can and cannot do with your site.
Many people start off with a free website builder to test the waters. These give you the chance to create your own site and play around with it, without paying a dime. Sometimes it's even possible to earn money off the free version (this varies from company to company, as many free plans have restrictions).
The style seems ideal. A website builder gives you a beautiful site with barely any work on your part AND you can get started before you need to pay anything.
Still, there are some serious issues. One is that the free version generally sucks for making money. Even if the company's rules allow you to, you're working from a subdomain, not your own domain. This makes it much more difficult to rank.
Another problem is that paid plans get expensive fast. You might easily be looking at $20 or more a month for a very basic plan, while my recommended option usually costs $10 or less for a decent plan.
A bigger issue is that your control is very limited. You have plenty of influence over the visual side of the site, but not over the backend. This becomes problematic if you're hoping for long term growth in my experience.
You can't just switch to another content management system either. Website builders tend to use their own unique coding. You're basically stuck with whatever service you signed up with. Your only real option is to start again somewhere else, or pay big money to have your site recoded to the new CMS.
A self-hosted WordPress website is the main alternative to a website builder.
WordPress isn't as difficult as it first seems either. The service is pretty user-friendly these days, and there are thousands of plugins and tutorials our there to help you with any serious challenges.
How Much Do Movie Bloggers Make?
While there are various movie blogs out there, most such bloggers don't publish income reports. Nevertheless, some indications of the potential for success can be found in other fields, like entertainment and TV blogging.
One good example is the TV site I Heart British TV. In July 2019, the blog earned $5,627.45 in revenue, despite the fact that it was not initially developed as a site for income.
More than $2,000 of that income came from ads, while a similar amount was from Amazon affiliate marketing. Shopify was also a significant source of income, although those sales were only around 45% to 55% profit. That's pretty good money for just talking about TV, right?!
Another example of success is the Den of Geek, which covers a variety of topics like TV, games, movies and books. While the site does not publish income reports, it's easy to see that Den of Geek must be highly successful. I wouldn't be surprised if they were locking down more than $20k+ per month from their blog.
For one thing, the site has an estimated monthly reach of around 10 million visitors. There are also subtle examples of monetization on the site, such as ads and the use of recommendations.
Display Ads
Display ads are precisely what the name suggests. You're working with a display ad network (like Google AdSense) to show ads on your website.
The biggest advantage is that the process is mostly passive. There is some setup involved and you can work to optimize the ads, but that's about it.
You don't need to tailor your content toward specific products. You can write whatever you want to. The style is perfect for a movie blog, giving you the chance to simply focus on your pet topics. You can write a review of the newest Tarantino film without trying actually sell it in the post.
The main limitation is that you're not earning a lot of money for your traffic. Display ads can be profitable (very profitable!), but you need a large amount of traffic to get to that point.
Most bloggers find that their ad income starts off very low and increases as their traffic does. There's nothing wrong with the style, just don't expect decent paydays for quite a while.
Affiliate Links
Affiliate links require more planning and work than display ads. They also have more profit potential on low traffic sites. The idea is that you're directing people to products through your affiliate link. You earn commissions based on their purchases.
With affiliate links, you can earn a significant amount from a single customer. This is especially true if you are promoting more expensive products. For example promoting at-home cinema technology like projectors and surround sound speakers will earn more money than popcorn night accessories for the family. Even if you're promoting less expensive items, the income can quickly add up.
This approach to earning is more active than display ads. You need to create strategies, find offers and then promote the links in your content. These processes all take time and effort.
You probably won't get it right on the first try either. It can take a while to find an effective strategy, as every niche is different. Even so, the potential of affiliate marketing makes it worth sticking with. Affiliate marketers can make really good money, no matter what the topic is.
My advice, if you want to go the affiliate route, is to brainstorm things you might be able to promote. Movie reviews are an obvious way to make money from display ads, but for affiliate promotions, you may want to think about which products are related to movies. The surround sound speakers example above was a good one, or you could maybe promote tickets to festivals, or DIY film making for teens. Here are more movie affiliate programs to explore.
Final Thoughts
Building a site involves many different elements. Your blog name may be one of the first decisions that you make, but it is far from the most important. As long as you're writing interesting content that people search for, no one is going to care all that much what you call your site. Enjoy it. Have fun!
Should You Start Your Own Blog?
Honestly, the sad thing is that most people who want to start a blog get a domain name and a website set up, but never really do much beyond that. They are leaving a serious amount of money on the table!
If you want to actually make something of your site, and earn the kind of income that could allow you to quit your job and work full time online, then this members-only training site is what I recommend. If you're serious about making some moves, they're your best shot at building some fat traffic to your brand and profiting from your blog!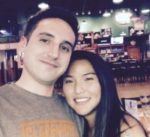 Nathaniell
What's up ladies and dudes! Great to finally meet you, and I hope you enjoyed this post. My name is Nathaniell and I'm the owner of One More Cup of Coffee. I started my first online business in 2010 promoting computer software and now I help newbies start their own businesses. Sign up for my #1 recommended training course and learn how to start your business for FREE!