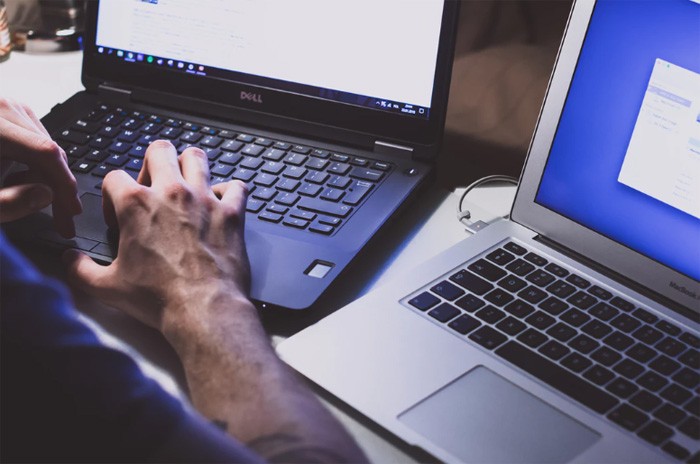 I was recently researching the idea of 'commenting for payment,' and stumbled across some interesting information. As it turns out, there is quite the market for leaving Amazon reviews and getting compensated for doing so.
The only problem is that this practice is against Amazon policy! But can you really make money writing comments on Amazon?
Let's look into it.
Making Money Writing Comments On Amazon
The first thing we need to talk about is the approach that you're going to take. There are often multiple ways to approach a single side hustle and these can vary in their income potential.
In fact, there is more than one way to earn money commenting on Amazon. I have heard of people being hired through Craigslist, advertising on Fiverr, and even using Mechanical Turk to get this side-hustle up-and-running.
But today, we are actually going to talk about a different way to go about it. I recently read an article on digiday.com that told the story of an Amazon reviewer who grew their side hustle a little bit differently. And I found it so interesting that I felt compelled to write about it.
Here is how that particular writer got paid to write comments on Amazon.
First, she started out by leaving a lot of legitimate reviews. If you order a lot on Amazon and you end up leaving a lot of high-quality reviews, you may get to a point where you end up as a top rated reviewer. If this happens, you break through a kind of 'barrier' where you become a more well-respected reviewer and your reviews become worth more to companies.
In the case I was reading, the woman being interviewed said that she broke through a sort of 'barrier' when she entered the realm of the 'top 10,000 Amazon reviewers.' When this happened, she decided to try to climb even further by just making a more determined effort to write reviews of items she had purchased.
It become a sort of 'challenge' to her to see how far she should get.
And apparently, this is when she started getting offers from vendors on Amazon to write reviews for their products in exchange for free samples. So, this is not exactly getting paid with money to write reviews, but it is still a potential way to get free stuff.
But here is where things get interesting.
Back in those days, it was actually acceptable for reviewers to do this as long as they explained in the review that they had received a free sample. But since then (October of 2016), Amazon has updated their policy on that, and it is actually a lot more difficult to leave 'incentivized reviews' now without violating the community guidelines.
It has always been against Amazon's policy to leave reviews in exchange for compensation. The only exception to this were the 'incentivized' reviews, where reviewers could leave reviews about products in exchange for free samples of the products, as long as they disclosed that the review was incentivized.
But now, the rules have changed so that the only way incentivized reviews can take place is through the Amazon Vine Program.
Let's talk about that for a moment.
What Exactly Is The Amazon Vine Program?
Amazon Vine is a program in which Amazon actually invites their most trusted reviewers to post their opinions about pre-release and new products, in order to help fellow customers to make more informed decisions about purchases.
Customers can become a part of Amazon Vine only if their Reviewer Rank is very high, and if their profile demonstrates a certain degree of helpfulness when it comes to their Amazon review history.
The program was created to help provide customers with more accurate information and feedback, so it only makes sense that the company would choose the reviewers with the highest 'reviewer rank' to write these comments.
One thing that is important to understand is that this is an invite-only program. You cannot join it unless you are actually invited by Amazon to do so.
But if you are invited to take part in one of these reviews, you will find that they are actually incentivized reviews because you do receive a complimentary product to review if you accept the invitation.
These products are supplied by participating vendors, who wish to pre-release their products to select reviewers through the program prior to the product launch.
This obviously helps the vendor, because it gives them some customer feedback coming out of the gate. It also helps the reviewers who accept the invite… because they will get a free product to test so that they can write an accurate review!
So, as of right now, Amazon Vine is the only acceptable way (according to the community guidelines) to take part in any kind of incentivized review process on Amazon.com.
But that does not mean that 'sketchy' opportunities for paid reviews do not exist!
Let's talk about that next.
Sketchy Paid Reviews On Amazon
If you do the work required to become a top-ranked reviewer on Amazon, and if you consistently leave reviews that are recognized for their helpfulness, then you will shine out like a beacon to companies who are desperate for some quality feedback from a ranked reviewer.
In the article referenced above, the girl being interviewed claimed that she got all kinds of offers from companies to pay her for reviews. She said that, even after the crackdown on paid reviews, she got offers every week from companies who still wanted to pay her for reviews.
These companies apparently try to find all kinds of ways to get around the crackdown. They offer to send money through PayPal to reimburse the reviewer for buying the product. They also let the reviewer 'return' the product after submitting the review for a refund, but without actually being required to return the product, etc.
Making some money writing reviews on Amazon in such a way is possible and there are still reviewers that do so.
One problem is that this can come with negative consequences. Some top reviewers have been deleted after it was discovered that they were violating the terms (at least, that is what many other reviewers have speculated).
After you have put so much effort into becoming a top-ranked reviewer, it would really be unfortunate to have something happen to your account. But at the same time, in order for this process to work as outlined, you would need to put in the work to become a top reviewer.
Besides, many of the groups that do pay for Amazon reviews focus on quantity, not quality. Because of this, they tend to pay very little for comments. The same is true if you try to make money by writing book reviews on Amazon (or similar sites).
So, as you can see, Amazon has done a pretty good job of trying to keep reviews legitimate, and it shows. It is understandable that they would want to do this, as fake reviews could really ruin one of the key fundamental values of Amazon as an online store… our ability to read reviews and make informed decisions about products.
Some reviewers argue that what Amazon isn't doing well is finding positive ways to reward reviewers. It takes time and effort to review products. And in the past, it was kind of worth the time because of the potential for incentivized reviews.
But now, even that has been taken away. Amazon Vine is a thing… but it is not as common, and it is very selective.
Are Amazon Comments Worth The Reward?
As it turns out, leaving comments in the hope of profiting from your effort doesn't have much of a place on Amazon these days… unless you find a way to earn a bit of cash by creating fake profiles and leaving reviews for money.
This is something that happens, but the amount of money that you can earn from it is seemingly nominal.
It seems like the best way to get compensated for a review is to try your best to be a top reviewer and get into Amazon Vine. But that is not guaranteed, and it also seems fairly inconsistent.
I have seen more content published online about leaving comments on other websites. But as far as I can tell, where Amazon is concerned, there is simply not much money to be made if your goal is to write reviews in exchange for some kind of monetary reward or free products.
My Personal Feelings About Writing Amazon Comments For Money
This is possible to do, but it is pretty much all 'black hat.' And because of this, we do not really endorse going this route.
Amazon has a lot to offer. But with how they are cracking down on reviews and comments, it almost seems like you would be better suited to take your commenting skills elsewhere if you are planning on writing reviews to earn cash.
Starting your own niche website, and getting into sponsored reviews, could be a much more lucrative way to make some money… plus, it isn't banned by anyone, or against any kind of policy that could threaten all of your online work.
You have to be willing to take some risks to earn some cash. But at the same time, doing something that is against a website's user policy is borderline reckless… because in doing so, you threaten to undermine your entire position on the site and sacrifice all of your hard work.
Our Final Opinion Of Writing Amazon Comments For Cash
Should you try to make some extra money by writing comments on Amazon products?
There are a lot of ways to make money online. Some are good, some not, but ALL of them are still just trading hours for dollars.
Starting your own affiliate website really is the best way to build passive income and "make money while you sleep". Affiliate websites earn income in every timezone, and can be instantly accessed by billions of smartphones across the globe!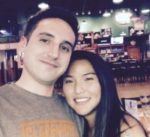 Nathaniell
What's up ladies and dudes! Great to finally meet you, and I hope you enjoyed this post. My name is Nathaniell and I'm the owner of One More Cup of Coffee. I started my first online business in 2010 promoting computer software and now I help newbies start their own businesses. Sign up for my #1 recommended training course and learn how to start your business for FREE!