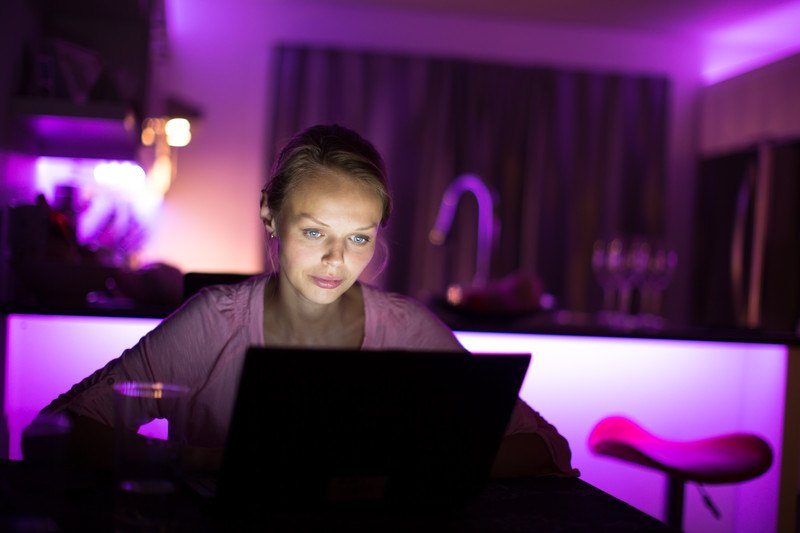 There are many reasons why you might want to earn extra money. The process is important, but it can sometimes seem overwhelming. Getting a second job is the obvious approach – it's just often not practical or desirable.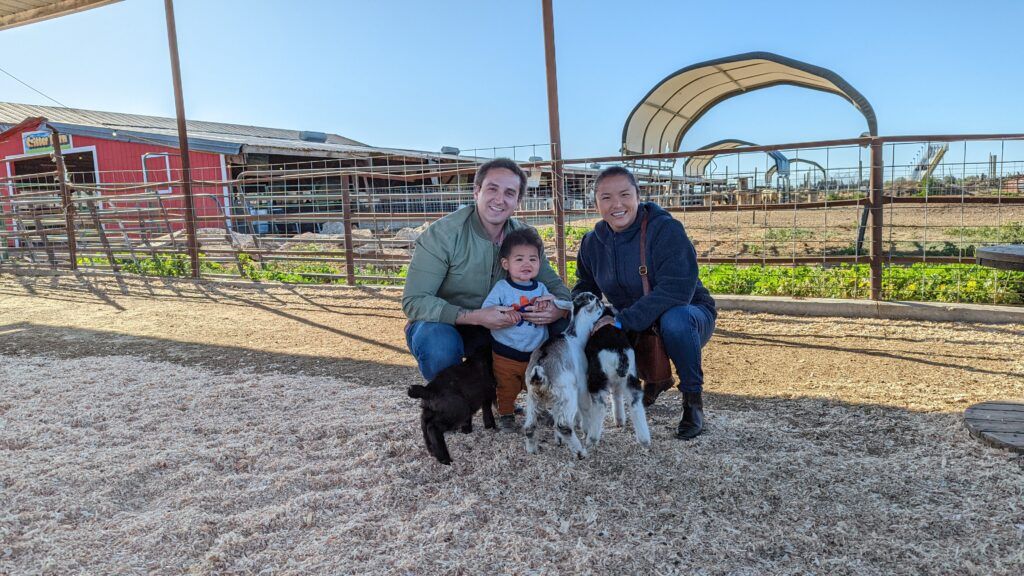 Are You Ready To Work Your Ass Off to Earn Your Lifestyle?
Are you tired of the daily grind? With a laptop and an internet connection I built a small website to generate income, and my life completely changed. Let me show you exactly how I've been doing it for more than 13 years.
Thankfully, there are many other methods of earning, including plenty of very flexible ones. Some of these approaches are perfect for making money on the side, while could even lead to more significant opportunities. Check out this list to see what the options are and learn which ones are best for you.
Be a Freelancer
Online Freelancing
Offline Approaches
Selling Services Online
Selling Services Offline
Combining Both
Sell What You Own
Buy And Resell
Drop Shipping
Sell Crafts
Sell Through Network Marketing
Affiliate Marketing
Survey Sites
Task-Based Websites And Apps
Join The Gig Economy
Rent Something Out
Get Creative
Be a Freelancer
Freelancing is basically a way of selling your skills directly, rather than working for a company. For example, a freelance graphic designer will seek out their own clients and earn money from them.
This approach gives you the ability to control how much work you pick up, along with your hours. For that matter, you have complete control over your business. You get to choose how it grows and the type of work you're going to be looking for.
1. Online Freelancing
The field can seem overwhelming at first, as you can be a freelancer for many different skills. There is no shortage of ways to get started either.
A good first step is to take a look at sites like UpWork. Sites like this provide a way to connect freelancers and clients. Even if you don't plan on using such a site, it is a good place to see what type of work people are looking for, along with the types of skills that you can make money with.
Many people get started with sites like these. While they have limitations, they can be a good way to learn the industry and make connections. Just be aware that you may need to take on some low-paying work while you develop a reputation in the field.
You can also advertise services directly using your own site. This takes more time, as you need to get traffic and won't have an established reputation. Still, it's a viable approach, especially if you rely on local marketing at the same time.
2. Offline Approaches
Online freelancing has become popular, but it's not the only option. You can also freelance in your local neighborhood. One of the first steps is to think about what skills you're going to offer. To do this, you need to consider what your skills are, along with the needs in your local area. The only real limitation is your imagination.
An example is being a freelancer graphic artist. While the skill suits the online world better, you could also pitch your skills to local businesses. Perhaps you'd also build a website to showcase your talents. Skills don't have to be creative either. You could freelance as an accountant. There's no shortage of demand.
You also need to think about ways to promote yourself. This could include advertising in local newspapers, printing out flyers, using Craigslist, social media and even just word of mouth.

Offer Services
With freelancing, you're selling skills. The exact project is going to vary depending on the client and what they're looking for. You can also sell services. The idea is similar, except that you're providing more specifics about the services that you're offering and their prices.
3. Selling Services Online
Fiverr is one of the most common examples of this practice. The site allows members to post services in a wide range of fields. This includes examples like packaging design, social media marketing, voiceover work, sound effects and much more. You can promote almost any type of service. Just be sure that you can pitch it in a compelling manner.
You're not limited to Fiverr either. You can sell services on your own website or promote through social media.
While there is huge potential in this field, the competition can also be significant. This is particularly true on sites like Fiverr, where established members have a distinct advantage. Having a good promotion strategy and/or an unusual service can help you get ahead.
4. Selling Services Offline
It's often easier to sell services in person than online. A key approach is to look for needs that you can fill. This could include things like gardening, lawn mowing or cleaning out the gutters.
Teaching people is another angle. If you play an instrument, what about giving lessons? Don't be afraid to get creative. People often want to learn unusual things, like how to make beer or a martial art. You may have a hidden talent that you can easily turn into cash.
You could also think outside of the box and try to find services that other people aren't focusing on. One example is transport. Companies like Uber and Lyft are great, but they're not available everywhere. Many people don't want a stranger driving them either. You may be able to promote a driving service in your local area, perhaps targeted at seniors or at kids.
5. Combining Both
For some skillsets, you might be able to take the best of both worlds. Website design is one example. You can easily find clients online, whether that's through your own website or a freelancing site.
You could also advertise locally. What about hitting up businesses that don't currently have a website? Proposition them with details about what you can offer and how much you will charge. This is a common need, as local businesses often don't have the knowledge or skills needed to create a website themselves.

Sell Things
If selling skills or services isn't an appealing idea, what about products? There are plenty of options for doing so, each with distinct advantages and disadvantages.
6. Sell What You Own
Most of us have at least some items that we don't actually need, like gifts or things that were relevant when we were younger. Selling them won't give you a sustainable income, but it's a good place to start. You might be surprised to find out how much your stuff is worth.
Sites like eBay and Craigslist are common choices. They're particularly effective if you want to make money in the evening, as online sales aren't very time-specific. While selling on Craigslist does involve meeting locally, doing this in the evening is easy enough. Just be careful to avoid eBay scams, as the platform tends to favor buyers over sellers.
7. Buy And Resell
The general idea of buying and reselling is simple. You're getting products at a lower price than they're worth and selling them at a higher one. For example, you might buy items in bulk at a discount and then sell them on eBay or Amazon to turn a profit. People who do this often rely on Amazon FBA, which makes some of the sales and management processes easier.
This can be a good way to earn in the evenings, as most of the processes aren't time-specific. Even so, you should research and plan first to see if the idea will work for you.
One challenge is that you need to buy the items first. You only make money if you're able to sell them at a profit. This is hard to predict in practice. There's always the risk that you can't make sales at the price you want to. If that happens, you could easily lose money.
You also need to find products that are going to be profitable. This might include finding a low-priced supplier, relying on bulk discounts or looking for rare products at second-hand stores (like valuable books or board games). This process alone is difficult. There are already many people trying to make money through reselling. Even if you do find an unusual angle that may work, there's a risk that others will copy you.
8. Drop Shipping
Drop shipping is a variation on the idea of buying and reselling. The idea involves the use of a supplier who sells inexpensive goods. You effectively sell products on your own site (or through another service) and then put in an order with a supplier once sales are made.
It always sounds like an amazing way to earn, as you're often not buying anything until someone has purchased. The catch is the suppliers. There aren't that many good drop ship suppliers to begin with, partly because the style isn't as powerful for the companies at the other end.
The suppliers that do exist are doing this role for many different people. This will often mean that you're promoting similar products to others, at roughly the same price. It's hard to get ahead in that kind of environment.
9. Sell Crafts
Handcrafted items are another logical way to make money. There is high demand for unique products, rather than mass produced store items. Making crafts in the evening is a logical practice too. It's an excellent way to wind down and many people find it enjoyable.
To make sales, you'll need to rely on online approaches (most events that you could sell at aren't open in the evenings). The best-known option is Etsy. This online marketplace specializes is crafts and is incredibly popular. Etsy has all the tools that you need to sell your products. You can promote yourself through there too. Social media marketing can help you to gain even more visibility.
If you are going to focus on Etsy, be aware that the company maintains ultimate control of your store. They can close accounts if they choose to and seem to have done this in the past. You can also sell items on your own personal website. This angle gives you more control in the long-term, although it does involve more setup time as well.
Regardless of how you make sales, be sure to carefully consider your costs and income potential first. Once you factor in materials, time, shipping and fees, crafts often aren't as profitable as they first appear.
10. Sell Through Network Marketing
Network marketing has become a huge industry, including many well-known companies like Avon, Amway and Herbalife. While companies can be very different from one another, they all focus on two ideas – sales and recruitment.
As part of the recruitment aspect, distributors can earn from the sales of people that they get to join. The precise structure varies dramatically between companies, as does the amount that you get paid.
The idea sounds extremely powerful on paper but doesn't always work out that way. Many members struggle to get the sales that they need, while recruiting people is more difficult still.
Even so, network marketing can work as a way to earn money. If you're going to do this, pay close attention to the company. Choose one that has appealing products, which people are likely to want. It also helps if there is a selling point to get people engaged, like unique products or low prices.
Make sure you look at the requirements too. Some MLMs require you to hit sales goals or to make regular purchases yourself each month. These targets can sometimes be difficult to meet. They may also mean that you're spending more money than you want to be.
Finding effective ways to promote is also important. This is an area that many people struggle with, especially if there is significant competition. One often overlooked angle is taking advantage of the internet for lead generation. This allows you to target a wider audience, so you're not just trying to promote products to people that you know.
11. Affiliate Marketing
Affiliate marketing is an indirect approach to sales. You don't own the physical items yourself. Instead, you're basically acting as a middleman. Your job is to promote the products (or services) and get people interested. If your actions result in a sale, then you earn a commission. The commission might be a percentage of the sales price or a set fee.
Many affiliate marketers use reviews as a key way to promote sales. These give you the chance to target people who are looking for more information before buying. They're easy to write too, you're simply giving your opinion on a product. You might even recommend something entirely different.
You're not limited to reviews either. Top 10 lists are another common approach. Some bloggers simply recommend products within their content, such as a specific type of coconut oil in a recipe. There are many different options, giving you the chance to tailor your approach based on what works for you.
The style works well for many reasons.
You don't have to buy any products (unless you want to). This means that there is less risk and fewer initial costs.
There is no need to worry about storage, packaging items or shipping.
You're not responsible for customer service, even if someone has a bad experience.
You're not directly interacting with each customer when you make sales. This makes the process easier to scale up, allowing you to increase your income over time.
There are many different products and niches. You can tailor your approach based on what works for you.
You can make money from various programs at the same time. This is much safer than relying on a single company.
Other Approaches
12. Survey Sites
I don't like survey sites myself, but they are legitimate. You can make money doing surveys and related tasks. The style works well in the evening too, as you can simply respond to the open surveys then.
The biggest problem with these sites is the amount of income. You're not making much at all, often far under the minimum wage. This is only worthwhile if you have a lot of spare time. Even then, there are better options out there.
13. Task-Based Websites And Apps
There are plenty of other sites and apps that provide income for relatively simple tasks. Possible tasks include providing feedback on websites, filling out captchas and stating whether two images are of the same person (to train facial recognition software). Amazon Turk is one site that offers this type of work and users mention that some of the tasks can be a little absurd.
If you find the right site, this approach can earn you a little bit of money. It's just not a good long-term approach. As with surveys, you're never earning very much. The process can also get pretty monotonous, even if you carefully choose which tasks you work on.
14. Join The Gig Economy
The term gig economy refers to the idea of picking up small jobs to earn money. Many of the topics in this post would be considered part of the gig economy, but for this section, we're focusing on the various companies and apps that support this process. You can typically choose when you work and which jobs you pick up, making these approaches are perfect in the evening.
One of the most well-known approaches is through rideshare companies like Uber and Lyft. These allow you to earn by driving people around. It's like being a taxi driver, although the amount earned can vary wildly.
Other examples include food delivery and package delivery gigs. Many people combine food delivery with rideshare driving, which helps to ensure that there is always work available. This combination is especially good in the evenings, as this is when customers are likely to want food or rides.
There are less well-known approaches in the field too, like being a caregiver, a maid or picking up shifts through options like Snag.Work. You'll need to pay close attention to the requirements of the company that you're working for, as some will suit evening work better than others.
15. Rent Something Out
You can also earn by renting things out. For example, apps like Getaround allow you to rent out your car, while Airbnb has you renting out your house or just a room. You don't have to go through another company either. Another option is advertising through Craigslist or using local newspapers.
Think about what you can rent out to make some money. Do you have an extra room in your house that you're not using? Perhaps you could get a roommate for some income. You could also rent a room (or your garage) out as storage space.
16. Get Creative
You don't need to find a specific income opportunity to make money. One trick is to simply pay close attention to the environment around you and look for ways you can earn.
Key questions to ask yourself are 'what do people need?' and 'what can I provide?'. The ways to earn featured in this list are useful as starting points and can be used to generate your own ideas. For example, we mentioned website design services as one possible approach. You could offer related services instead, like SEO or social media management for local businesses.
The great thing about developing your own way to earn is that you're in control. You can look for approaches that suit your current needs, whatever they are. Plus, many ways to earn can be expanded over time.

Plan Well
Regardless of the approach (or approaches) that you take, planning well is essential. It's easy to get excited about a money making idea and jump right in, without taking the time to evaluate what is involved. It's also common to see people moving quickly from one way of earning to the next, because they're not seeing results fast enough or because something else looks more appealing.
The truth is that earning money will always take time and effort. You have a much better chance if you can understand the approach you're getting involved in before you start. This can help you to be more realistic about expectations. You'll also need to put in the time. Success won't come overnight, but that doesn't mean the strategy is invalid.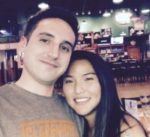 Nathaniell
What's up ladies and dudes! Great to finally meet you, and I hope you enjoyed this post. My name is Nathaniell and I'm the owner of One More Cup of Coffee. I started my first online business in 2010 promoting computer software and now I help newbies start their own businesses. Sign up for my #1 recommended training course and learn how to start your business for FREE!