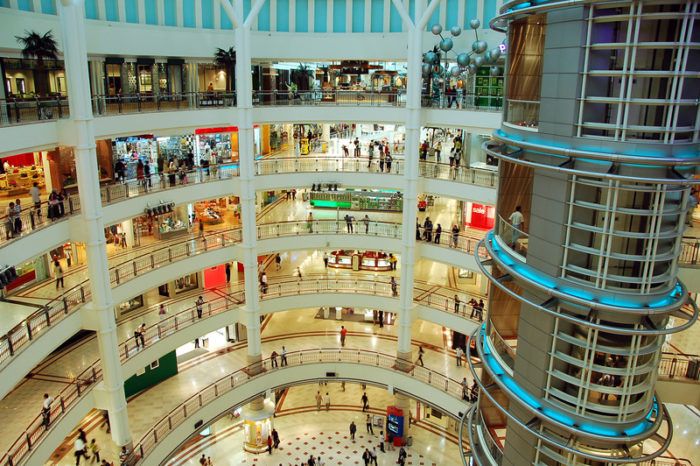 Product reviews are the lifeblood of many affiliate websites. Even for a typical "mommy blog", or "lifestyle blog", product reviews are a powerful way to earn money simply by publishing written content on your website.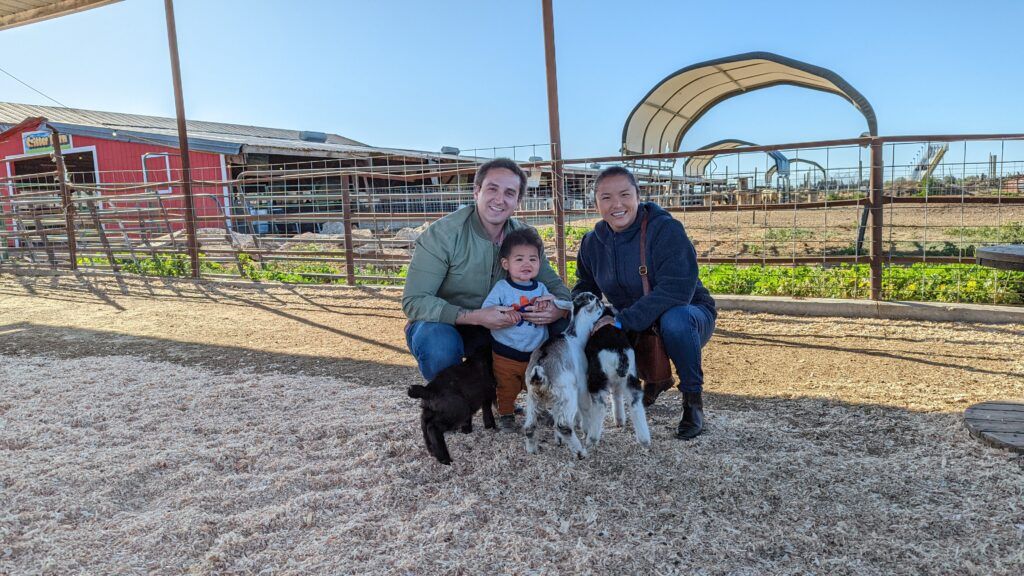 Are You Ready To Work Your Ass Off to Earn Your Lifestyle?
Are you tired of the daily grind? With a laptop and an internet connection I built a small website to generate income, and my life completely changed. Let me show you exactly how I've been doing it for more than 13 years.
A mammoth 94% of customers read product reviews before buying something new, so it's no secret that if you want to earn money online, you should look at how to fit in some reviews!
There are many ways to spice up your reviews to make them attractive and convert well. What about ranking them though. How should you handle the SEO? There are many ways to properly optimize a page but one of the most common newbie questions is how many words a product review should be.
Answer: 1200-2500 words
Of course, this is the answer you should have expected, but it really depends on what you're writing.
Firstly, the minimum word count for any content you publish (that you plan on ranking), should be 800-1200 words. Once you pass 2500 words, readers start to drop off, so you may want to consider paginating, or thinking of an alternative keyword and publish a second post separately. However, there are always exceptions to this rule!
On one side of the coin, I find it really hard to do LESS than 1200 words. Really?! You can only write 5 paragraphs about a product you think people should buy? Keep in mind, you want someone to spend money, and you are looking for the minimum you have to do in order to convince them? It's really the wrong question to ask.
On the other side of the coin, you have the practical concern of not wanting to waste resources writing stuff that doesn't matter. Why write a 5,000 word epic review about an iPhone case? That's a waste of time (or money if you outsource).
Really, the most annoying answer is the correct one: The review is done when it's done.
When I write a product review, I want someone to end the page and think, "OK, I fully understand if I want this product, and I don't need to continue my research." That's my ultimate goal. No matter what you review, there will be competition, and you don't want people clicking around other links. Even though you had the best review, that doesn't mean you'll get the last click and the sale!
Notice how my main focus here is visitor engagement, i.e. the user experience. In terms of search engine optimization, there is no perfect word count for Good SEO. There's potential to rank an 800 word review as well as potential to rank an 8,000 word review. It all depends on what happens within that word count!
ProTip: Track Your Own Purchasing Habits
One little trick I do is to look at my own buying habits when I make online purchases. Do I go directly to Amazon? Do I do my research? Do I read the whole article? Do I click on charts, buttons, or links? Sometimes, I surprise myself.
Though I'll spend hours and hours writing a well-crafted review, hoping that "best information" wins, when I buy stuff, many times I don't even read. I like to look at charts, and click the most appealing item.
When I buy a TV, I don't care what the refresh rate is for video games. I want a crisp screen for movies, and I want something bigger than 55 inches that will last long and won't break the bank. An attractive advertisement for me would have a nice picture of the TV in a surround sound, darkened room. It would say "Trusted Brand X is my top choice because it's the highest quality picture you can get, without going into annoying details about refresh rates and pixels per inch". Boom. Sale done.
That's just one audience, for one product though. Sell me a beer, and I want to know where the malt was produced, what type of hops they use, and what's the best serving glass. I'm a beer nerd. I like those details. All the more reason to keep your target audience in mind!
All this relates to work count. Does your reader want the details? Write 5000 words but include a table of contents with jump links. Are they buying for a Christmas gift? They probably don't care much and just want the "best" so they can stop worry about shopping for the right item. In that case, 1200 words is OK to satisfy Google, and the rest is just you trying to appeal to the reader on the page.
How To Write A Product Review
Firstly, your review needs to contain information that is authentic. When someone is planning on shelling out for an expensive item, they most certainly do not want to be misinformed! If a laptop has an LCD and the review says that it has an LED, it is blatantly lying. False advertisement can cause a significant decrease in customer retention rates and bring a reviewer's credibility down. Since almost 93% of local consumers use reviews to determine if a local business is good or bad, the consequences can be irreparable.
This is why I love to tell people that you can write reviews of products you don't own. An informed researcher can do wayyyyy better than a newbie that owns it. I own lawnmower. That doesn't mean I know how it works, or whether Honda mowers are better than Huskvarna mowers. I'm sure a professional gardener with a website dedicated to gardening tools could read the details and break them down for buyers much better than I could!
Here are 15 ways to get your product reviews converting.
SEO Habits To Avoid
keyword stuffing: Aiming for any type of keyword density is not worth your time. I've seen .01% keywords rank, as well as 3%+. Other factors come into play.
over optimizing: On-pageSEO ideas are just suggestions. They are possible way to rank. They are not a 1+1=2 style formula where you do the exact same thing every time and it works every time
What Products Should You Review?
Generating blog post ideas is easy. Look at the keyword metrics, draw up an outline, and go for it. Information is always a good way to drive traffic to your website. Can you just review anything based on the keyword metrics and have it ranking/converting quickly?
In my experience, NO. Not all product reviews are worth your time.
Unique Products
For one, I try to avoid stuff like reviewing multiple models of the same thing. For example, I wouldn't write multiple reviews for Keurig coffee machines unless they differ greatly. Keurig K575 is not that much different from Keurig k15, other than the size of the water tank. There's just nothing to say! Yeah, sometimes you can get lucky and rank, but normally, I've found this to be a waste of time.
A Keurig k575 versus a Keurig machine that makes espressos and lattes, now that's something worth writing.
If you have a blog about coffee makers, these two devices have some stark differences, and are not only worth reviewing, but may be worth comparing too! That's 3 pieces of content you can write.
Product Pricing
I avoid cheap products too. Sometimes, they are fun, and if you are enjoying writing, then go for it. Plus, it could be good fodder for social media, or for internal linking purposes. However, I don't really want to dedicate 3 hours to writing, photographing, and publishing content for a $10 product. 5% of that sale is $0.50.
On the other hand, dedicating a full month to reviewing a $5,000 product with 50% commission would absolutely be worth your time. Ranking #1 for an in-demand product like that could yield you thousands of dollars per month, on autopilot. Publish once, then reap the rewards for years to come.
One other note about pricing – don't always highlight the cheapest option. People want the best VALUE. If a cheap thing breaks in a year, saving $100 means nothing. They will buy the most expensive item in your Top 3, as long as it lives up to whatever it promises.
What To Do About Competition?
No doubt, making money from product reviews is not a big secret. There's a lot of competition out there, so how can you beat them out?
Is More Content Always Better?
One time, I found a great keyword. No competition. High searches. It was trending. There were just a few pages ranked with relevant content on page 1, and they were not very in-depth. So I wrote a 5,000 word mega-piece on the topic.
I shot up to page 1, but floated around position 7-10. Then I dipped to page 2. That's where I stayed.
Writing more is not always better. That is clear to me now (it's happened several times over the years, not just this once).
There are many other contributing ranking factors that can make word count irrelevant. Plus, if you think about it, in terms of reading – is more always better? Do you always want to sit down and read Moby Dick? Probably not. Concise, readable, engaging, and effective is a more powerful content strategy.
Competition Research
One handy little trick is to see who's ranking for the product review before you even write it. Are you up against Business Insider and CNet all the way from #1-#10 spots? It's possible that no amount of research and word count will get you to page 1.
Do you see a lot of niche blogs? OK, time to proceed!
Look at how many words their product review is! Are they writing 1,000 word promotional pieces? You can probably do very well with a 1500 word, well-researched piece of written content with a keyword-optimized image and maybe a video. Are they are super-savvy with charts, comparisons, buttons, and fancy star reviews? Time to up your game and think about how to design your blog post to compete. You might need 2,000 words, plus an infographic, plus an embedded video with matching keyword, plus some high quality original photographs.
Final Thoughts, Final Answer
Getting your product review ranked is not a formula that will work every time. Some reviews may have a shorter word count, some may be longer. It's more about writing something that people want to read and engage with, rather than following steps 1-2-3.
When you're a buyer, do you look at the word count before buying? Probably not. You do engage with the post though. If it's super long (boring), you'll leave. If it leaves out information (incomplete), you'll read another review before buying. My advice is to think in terms of user experience, instead of shooting for a specific word count.
That being said, 1200-2500 words is the current (2018/2019) recommendation for ideal search engine optimization and reader experience. Once you get it ranked, it's time to work on affiliate conversions.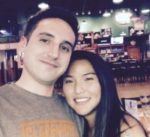 Nathaniell
What's up ladies and dudes! Great to finally meet you, and I hope you enjoyed this post. My name is Nathaniell and I'm the owner of One More Cup of Coffee. I started my first online business in 2010 promoting computer software and now I help newbies start their own businesses. Sign up for my #1 recommended training course and learn how to start your business for FREE!