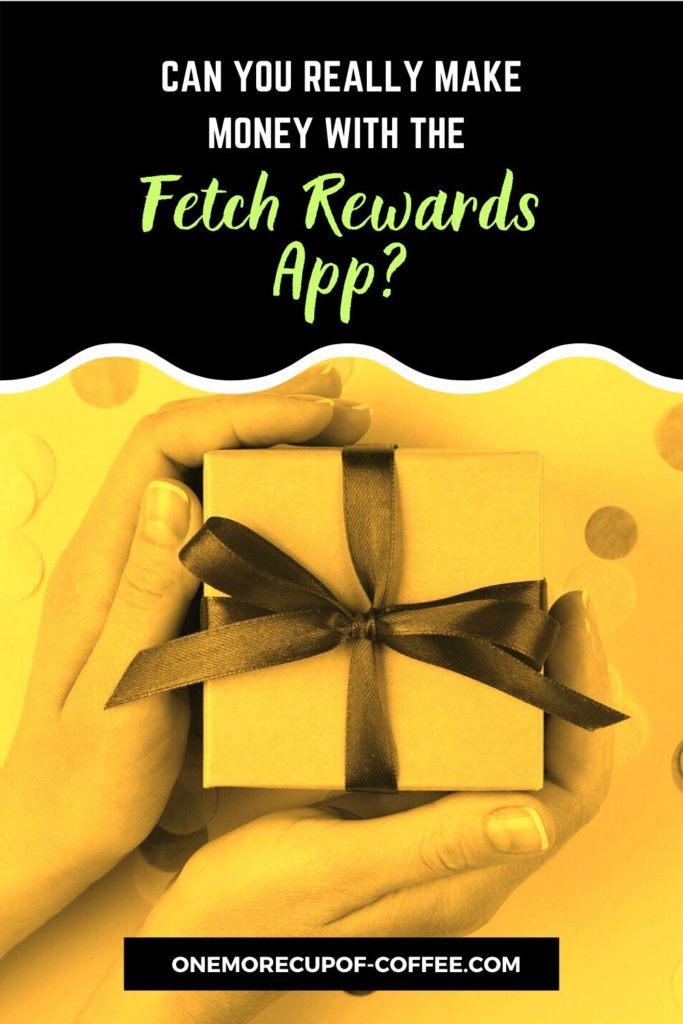 This app claims to pay you for making purchases. But can you really make money with the Fetch Rewards app, or is this just another gimmicky attempt to get you to view advertisements and buy certain products?
I will admit that it has been quite some time since I have reviewed a shopping app. There was a time not long ago when I actually liked these types of app, because they were one of the few types of apps that gave away truly free money.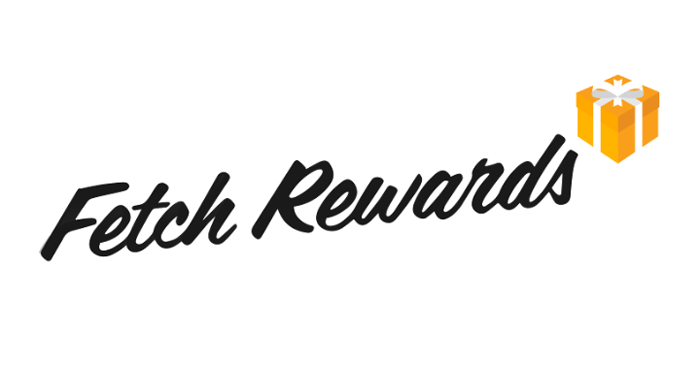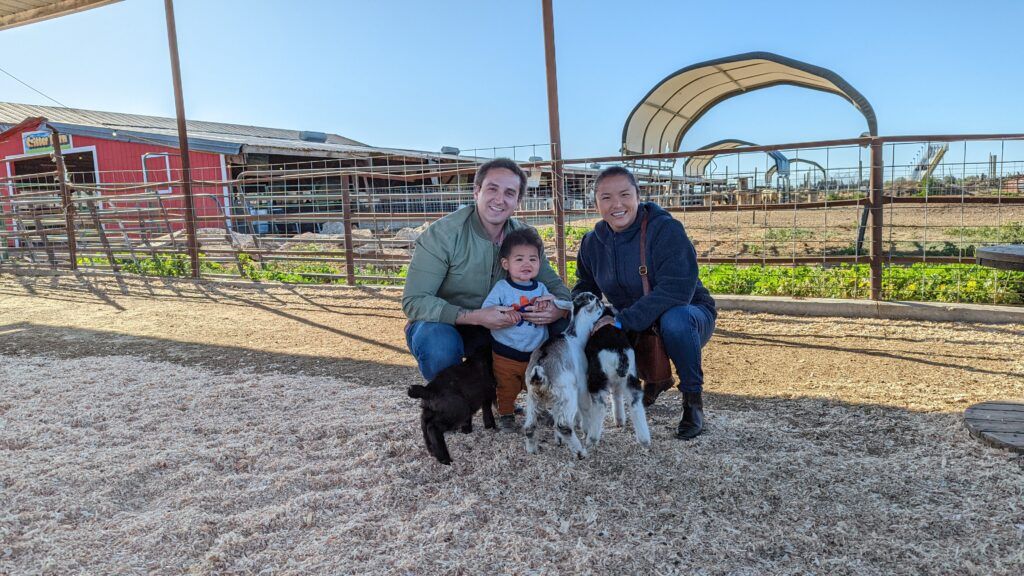 Are You Ready To Work Your Ass Off to Earn Your Lifestyle?
Are you tired of the daily grind? With a laptop and an internet connection I built a small website to generate income, and my life completely changed. Let me show you exactly how I've been doing it for more than 13 years.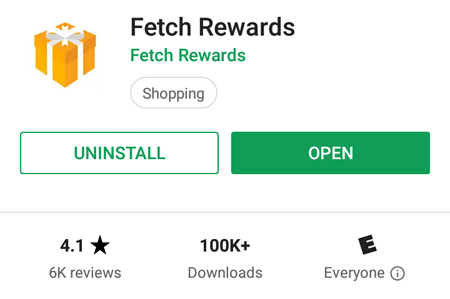 The way that most shopping apps work is pretty simple. You download the app, then you buy products. On qualifying products, you get cash back that is usually given to you in the form of points within the app itself.
You can then redeem these points for gift cards, or you can even trade them in for legitimate PayPal cash payouts. The upside to cash back shopping apps is that the good ones give you virtually free money for little to no effort.
But the downside is that they are sometimes more trouble than they are worth. They can also sometimes have such limited product/store selections that you would almost have to go really out of your way to even find a product that they will give you rewards on.
And in the end, you would probably not have even bought those products anyway. So some cash back shopping apps can actually end up costing you money!
Making Money With The Fetch Rewards App
Nowadays, there are some new ones that operate a bit better, and I was interested in seeing if Fetch Rewards was one of them.
Does this app make it worth your while to try earning cash back on purchases?
Here is what you need to know.
My First Impression Of The Fetch Rewards App
My first impression, upon opening up the app to get started, was a positive one. The app has 4.1 stars on Google Play, which is a pretty decent rating—and within the app itself, it seemed to be designed well.
The first thing that you will find is basically a quick 'tutorial/guide' that tells you how the app works.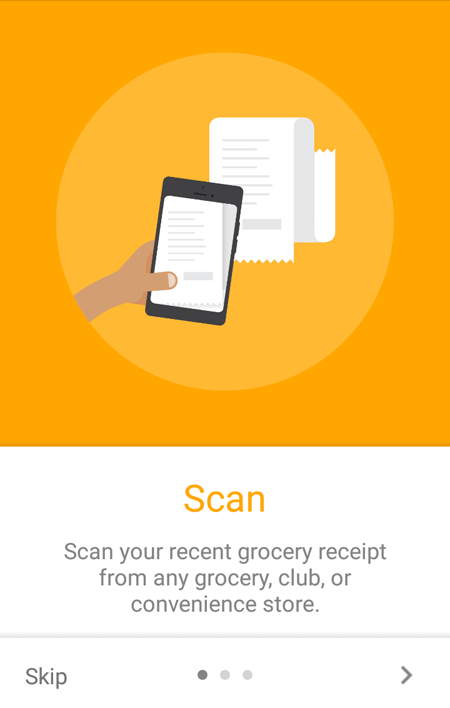 Here is a summary of what this tutorial taught us.
Scan receipts. Receipts from any grocery, club, or convenience store can qualify
You will earn Fetch points for all of the qualifying brands and products listed in the app that also appear on your receipts.
You can collect these points and then redeem them later for rewards.
And that was that. This pretty much covered the basics of how the app functions. I will say that I feel conflicted about apps that want you to scan receipts. These are better than apps that want you to scan individual products—but they are not as good, in my opinion, as the apps that want you to link your cards.
Apps that ask you to link your cards will automatically give you cash without you having to do anything else, because all of your transactions trickle through the app and give you the points you deserve for all qualifying purchases. Good examples of this type of app include Drop and Dosh.
But taking pictures of your receipts is also not such a bad thing to have to do… so yeah. I guess it depends on exactly what the app will give you that makes the difference for me.
Once I got through the tutorial/guide, I was taken to a page where I was asked to either sign up or log in. So I decided to sign up. Here is what happened.
Signing Up On Fetch Rewards
Signing up for Fetch Rewards was a pretty simple task. Here is a screenshot of what the sign up form looked like.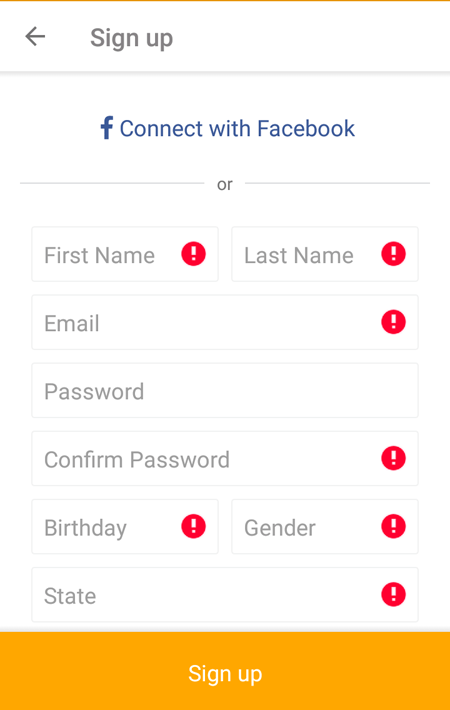 To be super honest, this was quite normal. There wasn't much 'extra' to see here. It looked like the sign up page for most apps that I have signed up for.
I filled it out, which only took a minute or two. After this, I was quickly taken to a page where I was asked to fill out a referral code. Since I didn't have one, I skipped this step—and was then taken to this page.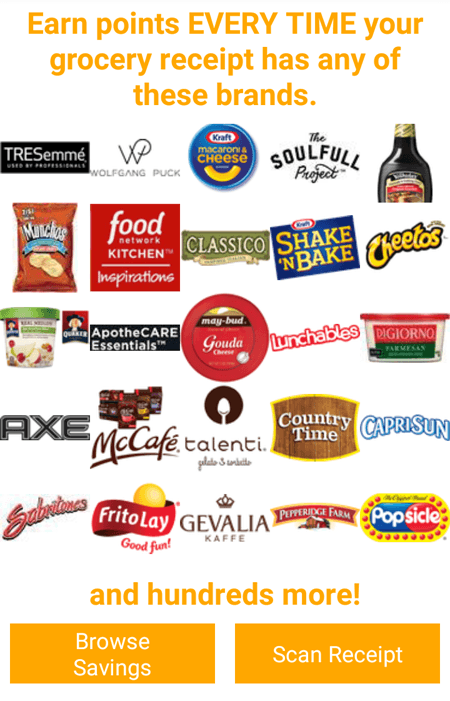 Now this was surprising. So you get points when you have any of these brands on your receipt? Even if you have a couple of different products in the same brand?
I will admit that I was not expecting this, and I was liking how it looked. I mean, I use several of these brands regularly. So this was already looking pretty awesome.
I also promptly received an email from the company. This email was basically just a welcome from Fetch Rewards, along with pretty detailed instructions for how to use the app.
But I was still curious about the app itself. What did the camera look like? Was it easy to use? And what did 'Browse Savings,' mean?
These were the two options that I could choose to explore at this point, so this is what I looked at next.
Digging Deeper Into The Fetch Rewards App
So first things first, the camera looked pretty awesome.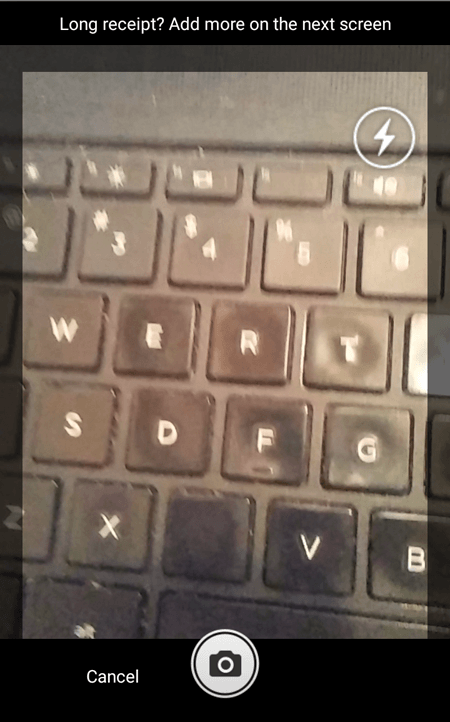 I also went through what appeared to be the home screen (or main hub) of the app on the way there, and this turned out to be pretty intuitive. It had all of the major features that you would expect a main hub to have, including links to the Save, Plan, Scan, Rewards, and Me sections of the app.
The Save page is apparently a page with a list of brands and items that are available to qualify you for cash back, and the Plan page is a page where you can plan a shopping list based on what you find in the Save section.
I liked how this was set up. I will admit that this was something I didn't remember seeing in other shopping/cash back apps before, so it was kind of a welcome improvement.
Next, I retraced my steps to see if I could review the other Browse Savings option on the former page—and realized that this page had been replaced with the main hub.
So I was basically looking at everything that I needed to know.
My next question, though, was this. How much cash back could I expect to earn on qualifying purchases? The app made it a point to let me know that I could only use receipts that were less than 14 days old… but I found my answer pretty easily.
How Much Can You Earn On The Fetch Rewards App?
This page did a pretty good job of giving me examples of how many points I could expect to make on different purchases.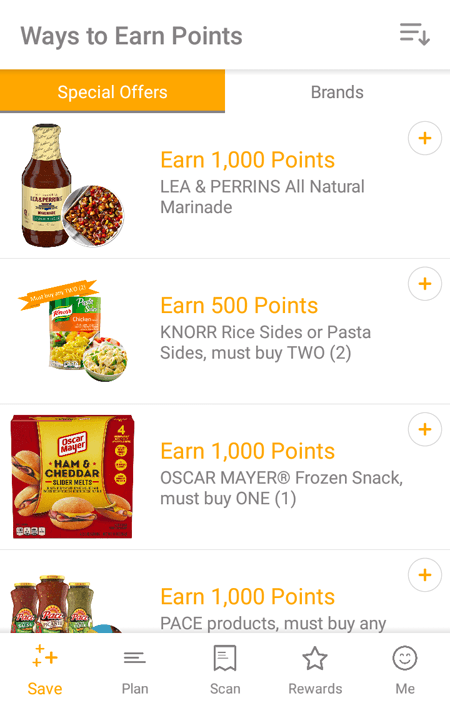 As you could see, I could earn from 500 to 1,000 points on several different items. This was pretty cool, but it didn't tell me how much points were worth.
So I visited the Rewards page, and learned that 1,000 points will basically buy you $1 worth of gift card credit. Gift cards seemed to be the main avenue for payouts on Fetch.
You could get an Amazon gift card though, which was pretty awesome, and basically the same as cash, for most purposes… so I was pleased with this.
So now that I had reviewed the app, it was time to put together my official opinion about it. And as it turns out, this wasn't very difficult. Here are my thoughts.
My Personal Feelings About The Fetch Rewards App
Personally, I felt like Fetch Rewards brought some cool features to the table. I like that you can create a 'shopping list' within the app itself, and I like that they give you cash back for brands, not just specific products.
This is not a 'coupon' app, which I was very happy about. It was a legitimate cash back shopping app that you can use to possibly make some extra money while shopping.
The downside, of course, is that you have to spend money to make money here. But that is also not that big of a problem, as long as you are not buying stuff that you would not usually buy, and waste money that way.
I think that this app definitely falls short of being a legitimate, profitable side hustle in the grander sense, because the amount of money that you can actually make is still quite limited.
But I do think that this app has a lot of value to offer if you are just on the lookout for a way to earn some quick and easy pocket cash.
I could very easily see this app offering you enough money to buy some snacks, or possibly even to put a dent in the cost of buying stuff for one of your favorite hobbies. I also really like that they give you the option to get an Amazon gift card.
You could also use multiple such apps at the same time. Similar examples include CoinOut, GetUpside and Checkout51.
Our Final Thoughts About The Fetch Rewards App
Should you download it and use it to try to make some money?
The Fetch Rewards App Review
Honestly, there are tons of various apps that claim to help you "make money", but really there are two facts to consider. 1) Most of them don't actually work. 2) If you can make money, it's not going be very much. If I'm going to spend any amount of time working online, I want to be working for myself by building my own profitable website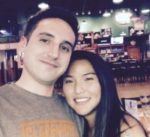 Nathaniell
What's up ladies and dudes! Great to finally meet you, and I hope you enjoyed this post. My name is Nathaniell and I'm the owner of One More Cup of Coffee. I started my first online business in 2010 promoting computer software and now I help newbies start their own businesses. Sign up for my #1 recommended training course and learn how to start your business for FREE!