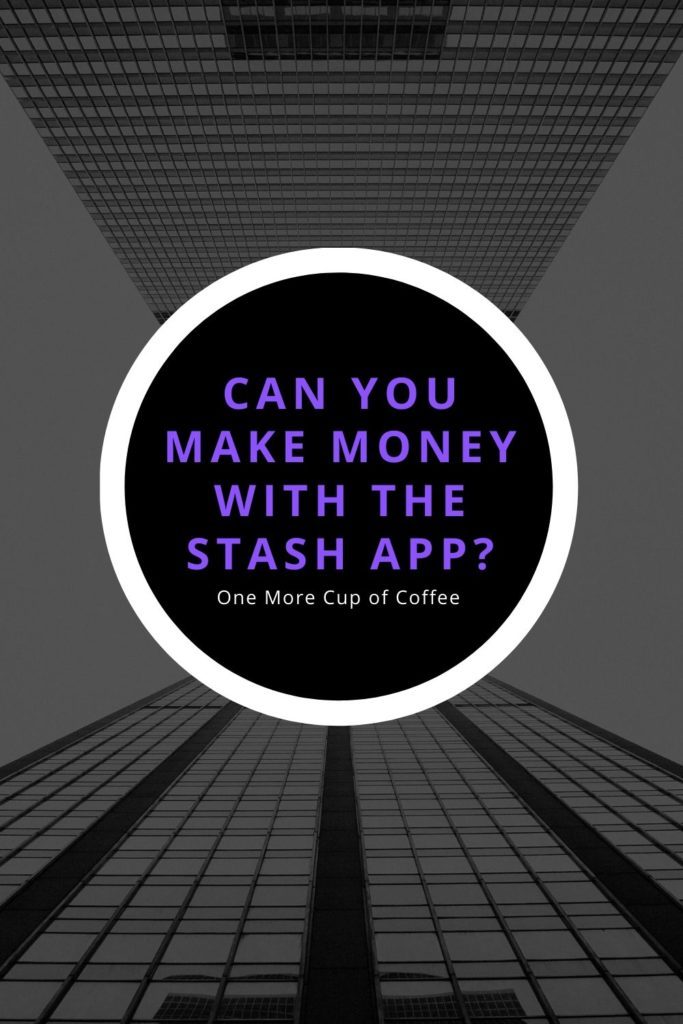 This is an interesting tool that will basically allow you to start investing with as little as $5. But can you really make money with the Stash app?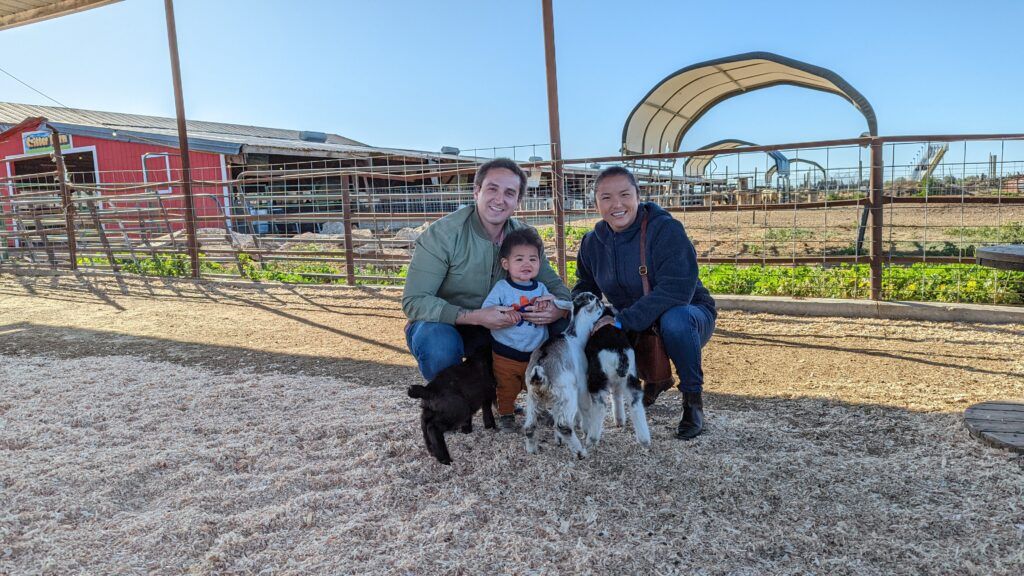 Are You Ready To Work Your Ass Off to Earn Your Lifestyle?
Are you tired of the daily grind? With a laptop and an internet connection I built a small website to generate income, and my life completely changed. Let me show you exactly how I've been doing it for more than 13 years.
Since it popped into my Verizon rewards section I downloaded it for myself, and decided to give it a once-over in an attempt to answer this question.
Before you do that though, keep in mind that "apps" will never really make as much money as an actual job. The good news is that you can find some awesome online work with Flexjobs, an online marketplace for finding online work that actually pays out.
Flexjobs is great because you don't have to commit to a full time job, but can find flexible online work to add to your current income whenever you need a bit of a boost.
Making Money With The Stash App
To be clear, Stash is not a way to make money. In fact, the #1 ranked article for Stash written on CNBC is clearly a sponsored post, or at least outsourced to a mid-level writer doing a puff piece on the app.
Here's an interesting quote from the article titled I used an investing app for the first time and it made for the easiest $300 I ever saved [source] (Emphasis is mine).
To be clear, most of the $304 came from my own wallet. My contributions, minus the $1 monthly service fee Stash charges, totaled $286. But that's money that I might have spent had I never set up the automatic $5 transfer.

My return for the year of $18.13 isn't anything to write home about, either, but had I put $286 in my savings account, which offers an interest rate of 0.01 percent, I would have earned just a few dimes. Even if I put that money in my high-yield savings account, which earns 1.45 percent a year, I would only have earned about $4.
In other words, it's just a way to start a new bank account. Then only way you'll make money is to trade stocks successfully, which many experts can't even do successfully. Plus, it puts your money at risk!
Stash has a great advertising team, but this is just another investing app, and not a way to make money.
Stash App Review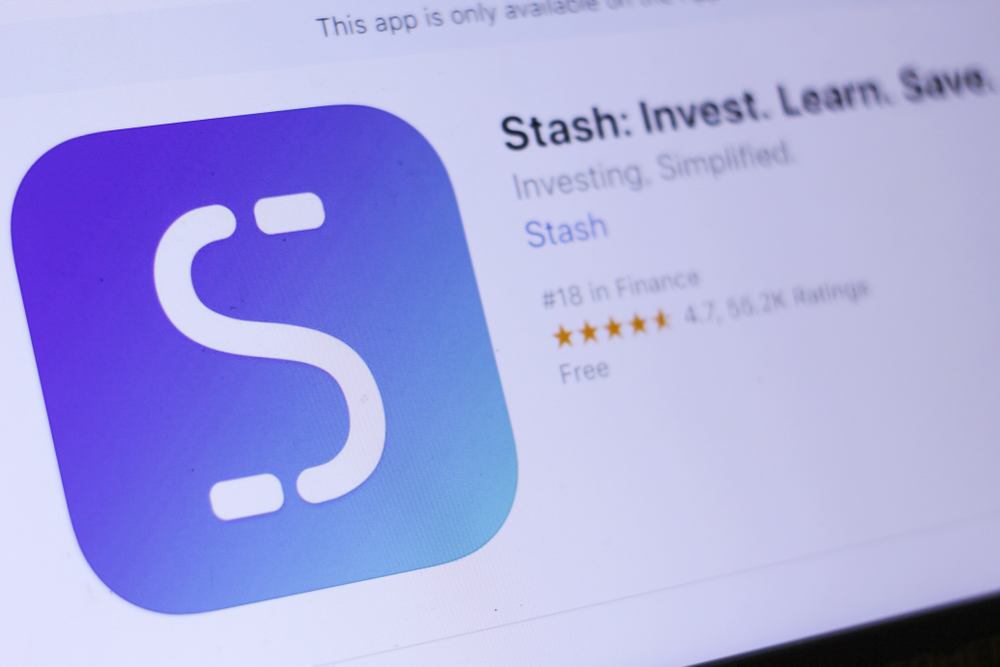 Getting Started: What Is Stash?
Stash is basically an investing app, not a way to make consistent income unless you are investing in stocks that pay dividends. In other words, it's going to take money to make money with Stash.
Investing apps are on the rise! Gone are the days where you need an expensive and cumbersome stock-broker to handle transactions that should be easy… and Stash is just one example of several new apps that have been designed specifically for this purpose.
The Google Play Store says this about the app in its description…
Learn how to invest with Stash and start building your investment portfolio today!
The app has 4 stars on Google Play, which is pretty impressive. It has been reviewed by just over 3,000 users, and has been downloaded over 500,000 times!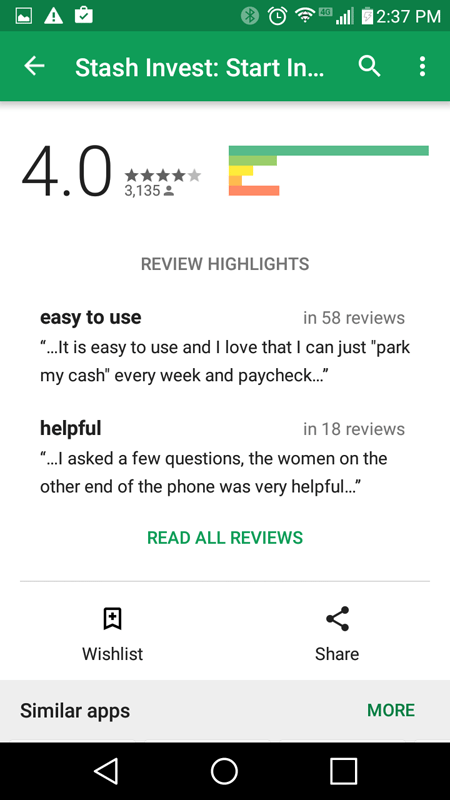 But what is the app itself like? Here's a look at the inside.
How To Use Stash
When I first opened the app, I was greeted with a screenshot of the inside. Here's a screenshot of the screenshot (yes that was a cheesy thing to say… no I do not regret it).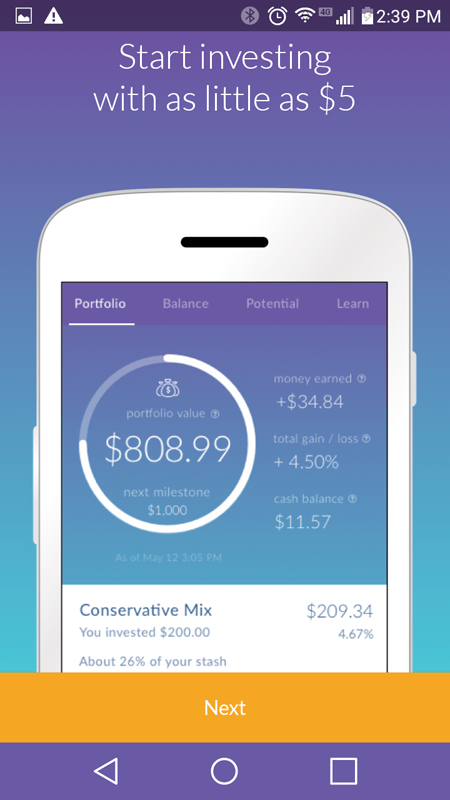 I scrolled through a few other screens that gave us a run-down of the features, before I came to this. This is an example of what the app costs to use.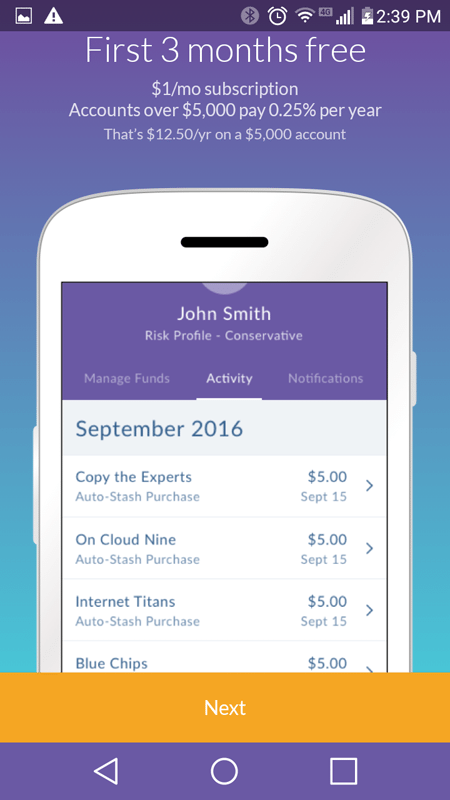 So, as you can see, there are some fees that you will be expected to pay to use Stash.
But they are really small. You only need to pay $1 a month to use the App if you have less than $5,000 in holdings… and after that, you just get ping'd with a small 0.25% yearly fee.
I can tell you right now that this is a much better deal than you will find with any local stock broker. Not only can you start investing on Stash with a fraction of the amount of capital, but the fees are also tremendously reasonable.
So far, I was impressed. I feel like people who are interested in investing will probably not be discouraged by these fees, as they really aren't that bad.
I know that I wasn't dismayed by them in the least. Plus, you get three months free—which is awesome!
Making An Account On Stash
On the next screen, I was prompted to 'start investing,' which basically meant that it was time to make an account.
Here's a screenshot of the screen that gave us a rundown of the process.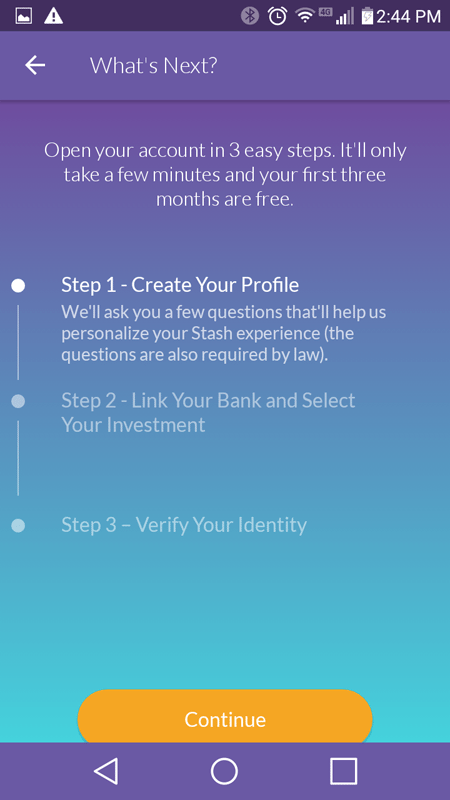 Making an account on Stash is a bit more in-depth than you would expect from a typical app… but there are a few different (and very legitimate) reasons for this. They say on the basic information screen that all of your information needs to match your government issued ID, because you actually need to verify your identity to use Stash.
But this is reasonable. It is, after all, an investment app. So plan on using your full, real name. No nicknames or anything like that.
After you fill in your information, you need to link your bank account and select what investments you want to make.
As I took a look at the app and played around with it, it became apparent that this wasn't a robo-advisor. When it comes to apps or programs that help you with investing, a lot of people are afraid of their money being shifted around without them realizing what is going on.
But with Stash, you won't have to worry about this. It uses exchange-traded funds that are branded with catchy, easy-to-understand names to help guide investors toward the type of investments that they might be interested in.
It's certainly not an auto-investment tool. Rather, it is a tool that's perfect for helping new investors through the process of choosing which portfolios they wish to place their money in.
The Stash Investment Portfolios
One thing that I really liked about Stash was the investment portfolio setup.
Rather than giving the investor the huge, complicated task of choosing individual companies, funds are organized into categories that will help investors to personalize their investments without being forced to take part in the time-consuming, bogged-down process of selecting specific organizations or funds to invest in.
Here are just two examples of portfolios that you can choose from on Stash.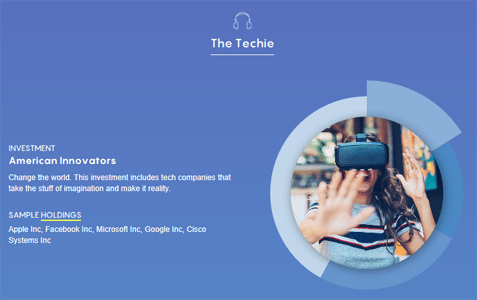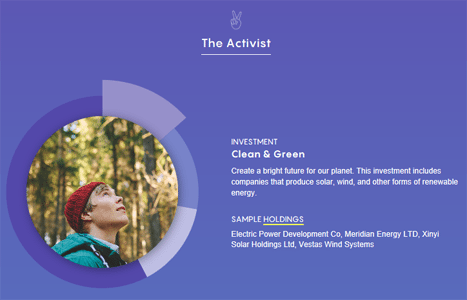 But Can You Really Earn Money On Stash?
The real question here, obviously, is whether or not you can actually make money on Stash.
And the answer seems to be a doubtless yes.
This tool, which you can access within the app, does a pretty good job of showing you how you can predict trends and earnings through your investments.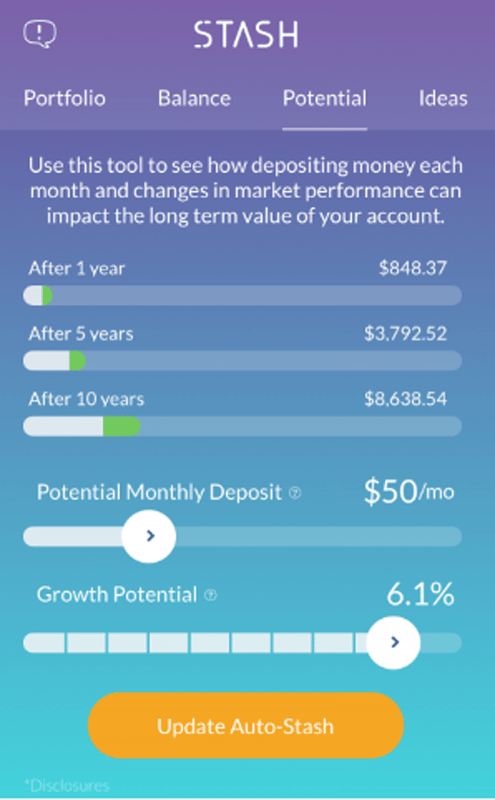 Investing tends to be a pretty scientific process, to be honest. You'll find that sometimes, your numbers may tend to dip—but for the most part, you get to choose your risk level and stick with that.
If you're not interested in volatile investments, then you can just go the low-risk route and bypass that problem. Stash makes this really easy.
So while investing money isn't "making" money, the GROWTH you see from investments is definitely a profit. Heck, the government taxes it right?
It is also very apparent that users on Stash are earning returns on their investments. Here is an example of a review from the Google Play store where the users reports earning more back from the money invested than they would from a savings account… and there are really all kinds of reviews like this one to be found if you browse through them.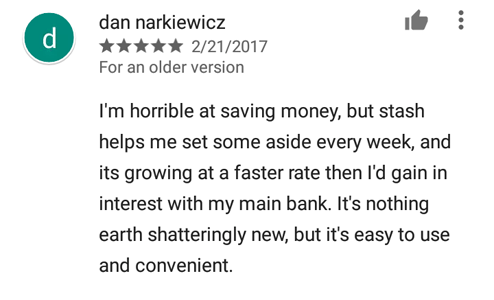 Of course, it is important to understand that Stash is not a get-rich-quick idea. It's an investment app that gives you access to affordable investing options from the comfort and ease of your smart phone or tablet.
If you aren't going to be putting some money aside and investing it with the app, then you aren't going to make anything.
Also, this app isn't designed to make you a ton of money right away. It was designed to help you build your account slowly and surely—which is what investing is really all about.
What are the downsides to Stash?
While I see the Stash fees as very reasonable, especially for what you get—I will say that getting 0.25% taken out in the long term on much larger accounts could add up to a lot. Let's say that you do really well and end up with $10,000 dollars at some point. The fees on this would add up to about $25 a year.
This doesn't seem like much of a downside to me, really.
I also feel that Stash could, however, begin to get clunky if you started to really learn a lot about investing.
If, for example, you wanted more control over specific investments, then you might outgrow this app eventually—but for a beginner or someone who doesn't want to bother with tedious investment details right away, it's awesome.
The other downside is that you actually need money to invest. Many people are looking for ways to actually "create" money, as in…an online job. For actually making money, you'll need to look somewhere else.
Beginner Investors VS Pro Investors Using Stash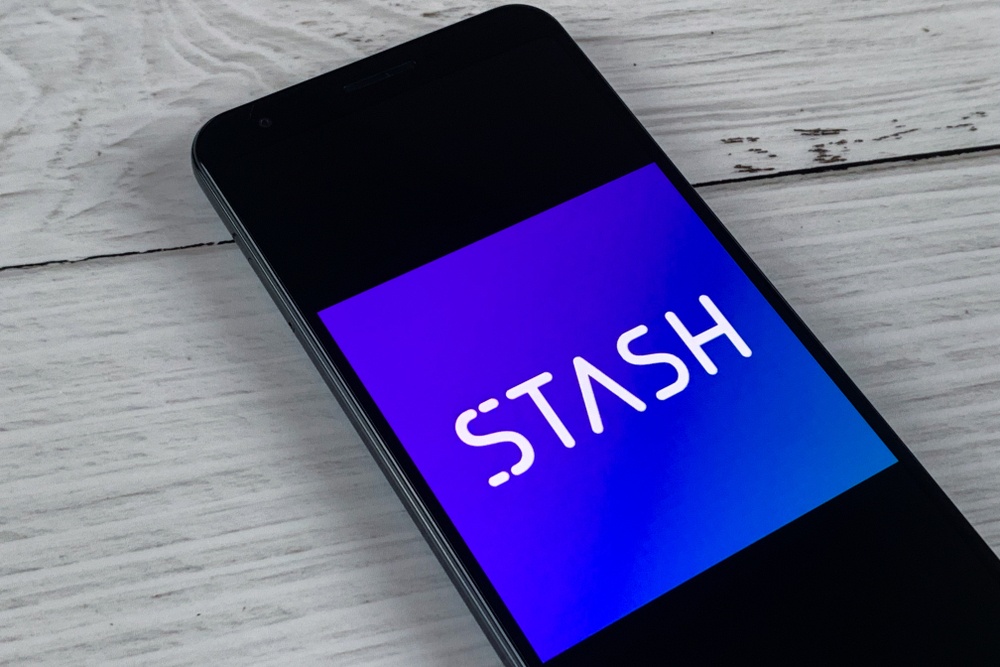 Stash is an awesome app. It works well, the interface is intuitive, it makes investing easy (I cannot stress this enough—it really is a no-brainer), and it brings the business of stock brokers and Wall Street right to the tips of your fingers—which is very cool.
Getting set up and verifying your identity takes a bit of time and effort—but once you get it all set up, you're really good to go and don't have much to worry about.
If you are a pro investor with years of experience and know-how, then you might find this app clunky and overly simplistic. You might also grow tired of not having more options.
But if you're a typical person with a cell phone who would like to start investing and saving a little bit for the future, and don't quite know how to start and don't have a ton of capital to start with, then this app was literally designed for you.
There really isn't much more to say about it. You can get 3 months for free if you sign up for it—but you'll still have to risk at least a little bit of money to get started with investments. You can do it for as little as $5 though—which is pretty amazing!
Stash App Reviews
Is Stash App Legit? Yes, this is a legit investing app, and millions of people have already downloaded and are currently using this app. But is is it any good? Let's look at what other reviewers are saying.
Stash App reviews are pretty lukewarm at best. The only "excellent" review I you see was a manual editor rating of 5 stars, but he still gave it an 8.5/10 rating, so that review was a little confusing. The reviews of Stash all pretty much had the same complaints:
It's not a roboadvisor, meaning you have to make investment decisions manually
Just $1 per month in fees actually adds up to a lot for small portfolios
A couple reviewers ended up recommending Acorns as a better alternative.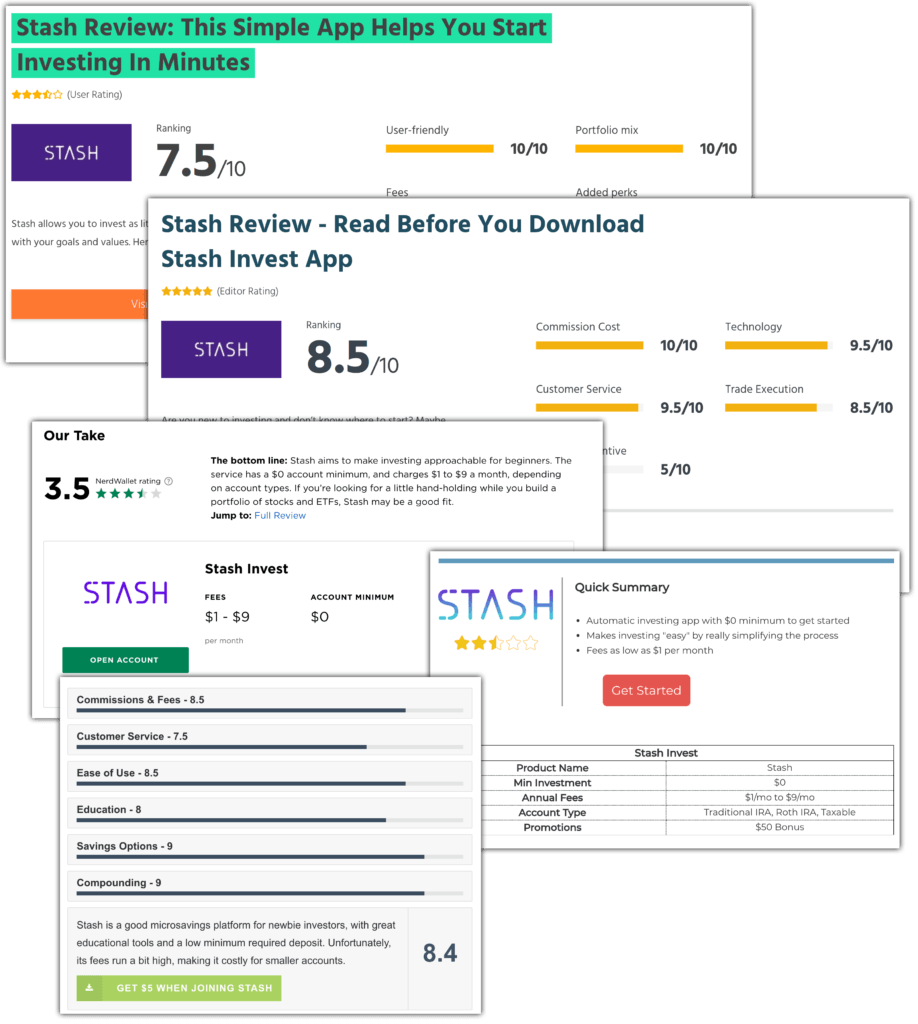 Best Investment Apps
The world of fintech is rapidly growing, and there are a ton of investment apps out there. Here are the most popular and trusted investment apps as of 2020.
Acorns

Ally Invest

WealthFront

Charles Schwab

Robinhood

SoFi

Robinhood

E-Trade
TD Ameritrade

Merrill Edge

Fidelity

Betterment
M1 Finance

E*TRADE

Fundrise
Public
What each of these apps does is varies. Some are roboadvisors like WealthFront, and will help you invest automatically, even doing something called "tax loss harvesting", which can help you keep more of your gains long term. Others are simple apps released by traditional finance companies like Fidelity. There are also millennial and gen-z focused fintech apps like Robinhood, which have lots of new features that are attractive to a younger generation.
Stash vs Robinhood
Another very popular investing app is Robinhood. Though this is also an investing app, it's typically used a little differently than Stash. The main difference between Stash and Robinhood is that the latter is much more focused on trading rather than investing.
For example, with Robinhood you can do leveraged trading, which is a very high-risk, high-reward type of day trading. Robinhood also allows you to trade cryptocurrencies. It's also the favorite app of Wall Street Bets, the infamous Reddit group which like to YOLO with the philosophy of get rich or die trying, and they like to joke about their $100k losses.
See? Very different mindset. Stash App is more for long term investors who may not have enough money right not to invest in a traditional stock investing account, or who would rather start investing using a familiar platform like a smartphone app.
My Final Thoughts on Stash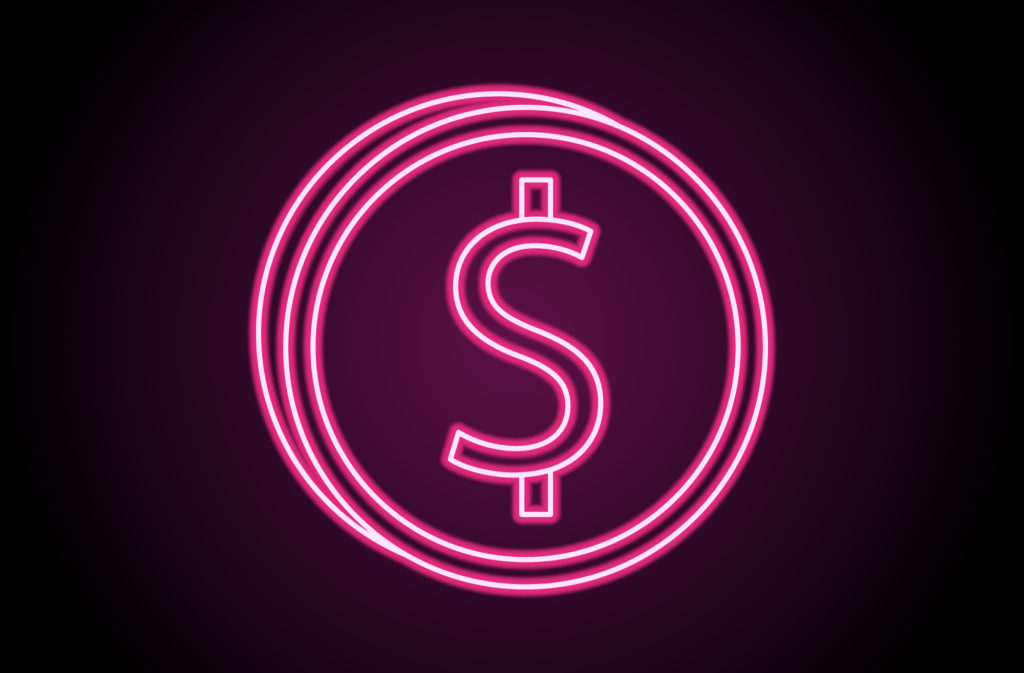 It's going to take money to make money with Stash. If you don't have a big roll to invest right now, this is not going to produce income for you. Nothing against the app, but I'd prefer to invest that money into building a business that can produce income for me.
Stash tries to entice you with $5 to sign up, but in reality, to "make money" you're going to have to invest money. This isn't a way to make consistent income.
A few years back, I learned how to make my own website and earn a FULL TIME income online. After a few months of working on my business I was earning consistent income and within two years I was generating over $10,000 per month.
it requires no experience
you can operate your business from a laptop or tablet
-you can make a full time income (and then some)
-it's FREE to get rolling
Whether you decide to make money using Stash or to use my method, at the very least I suggest you check the training I used and continue to use to achieve my success. I will also be there to help if you ever need anything.
The Stash App Review
Honestly, when you calculate the time spent trying to make money with apps, it rarely works out to be more than a few dollars per hour. Most of the time, you'll only make a few dollars per month. Personally, I think my time is worth more than that!
That's why in 2010 I learned how to make my own affiliate website and earn money through online advertising. Now I do it full time, and I can show you the exact steps I took to do it.
The same training I used is currently open to new members. My advice is to invest your time into build a long term online business with income you can rely on, rather than playing with mobile apps in your free time.
Honestly, there are tons of various apps that claim to help you "make money", but really there are two facts to consider. 1) Most of them don't actually work. 2) If you can make money, it's not going be very much. If I'm going to spend any amount of time working online, I want to be working for myself by building my own profitable website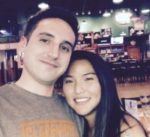 Nathaniell
What's up ladies and dudes! Great to finally meet you, and I hope you enjoyed this post. My name is Nathaniell and I'm the owner of One More Cup of Coffee. I started my first online business in 2010 promoting computer software and now I help newbies start their own businesses. Sign up for my #1 recommended training course and learn how to start your business for FREE!