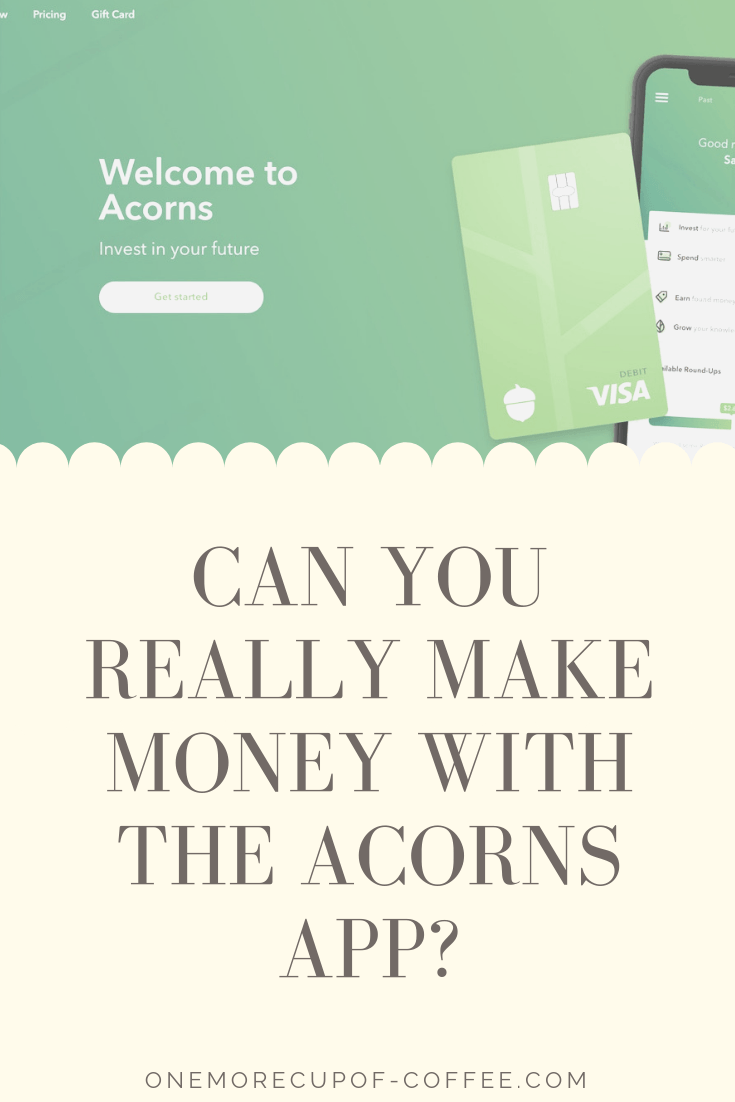 Acorns is an app/website that has been on my radar for quite some time now. After giving it one more thorough looking-over, I decided to go ahead and write a review of it.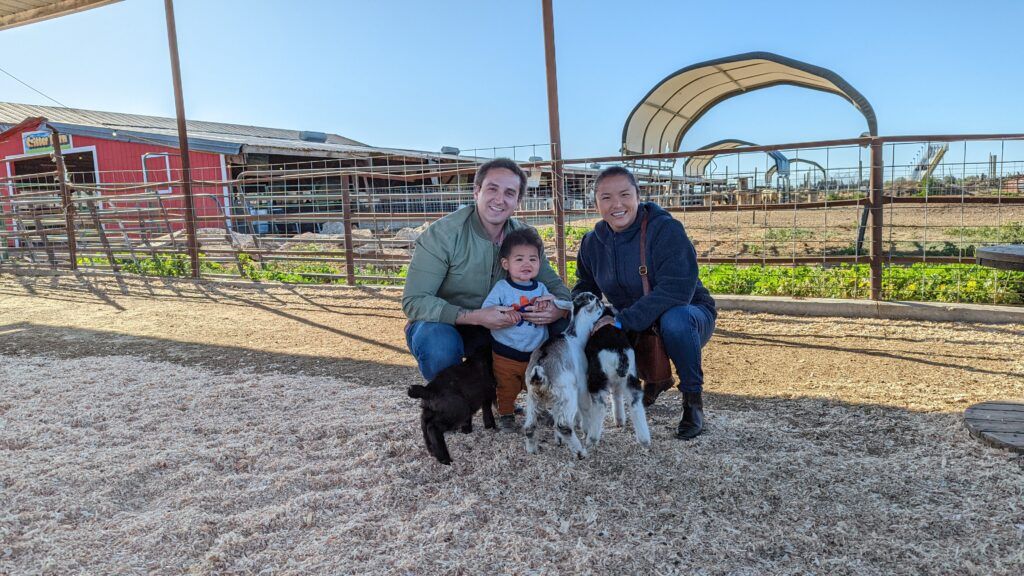 Are You Ready To Work Your Ass Off to Earn Your Lifestyle?
Are you tired of the daily grind? With a laptop and an internet connection I built a small website to generate income, and my life completely changed. Let me show you exactly how I've been doing it for more than 13 years.
I have reviewed other investment apps before, but Acorns is just a little bit different. The big question, though, is this… can you really make money with Acorns.com?
First off, let's talk for just a minute about exactly what this is. Acorns.com is basically a website that helps you to invest your spare change on every purchase you make.
The idea is to be able to invest automatically, without thinking about it. Investing is super important for growing your savings and wealthy over time, but it's a scary thing for some people. I love how this app is able to get more people started with investing in a simple, effective, fun way.
Before you do that though, I've found an awesome new app called Fold where you can earn free BITCOIN just for spinning a prize wheel once a day, plus new accounts get 20,000 satoshis when you sign up.
You can also earn by purchasing gift cards, but the prize wheel is free to spin. In addition to that, they've got a debit card you can use for "sats back" which is the same as "cash back" but in Bitcoin. "Sats" are fractions of bitcoins, which you can collect over time, basically dollar cost averaging a position into Bitcoin.
The reason I like this app is because it's not USD you're earning. It's Bitcoin. While earning 100 sats is just a few cents, over time, as you collect 10c per day, that can easily end up being $100 after a couple of weeks (I've already earned $13.57 after just 3 weeks).
Bitcoin has a good chance of increasing in value over the next decade, so $10 now could turn into $100 later, and $100 could turn into $1000 as the price of Bitcoin rises.
DOWNLOAD FOLD HERE AND EARN FREE BITCOIN!
Can You Make Money With Acorns?
Though I'm a fan of the app, the truth is, you aren't really going to make much money here. Investing your spare change is better than nothing, but to be honest, it's not going to change your life situation. Any stock market gains you make are going to be minimal with just a few bucks in the market.
The truth is, investing money is not the same as making money. That's why I started my online business. Now I have much more money I can dump into the market to fully capitalize on broader market gains, plus investing in dividend stocks creates passive income.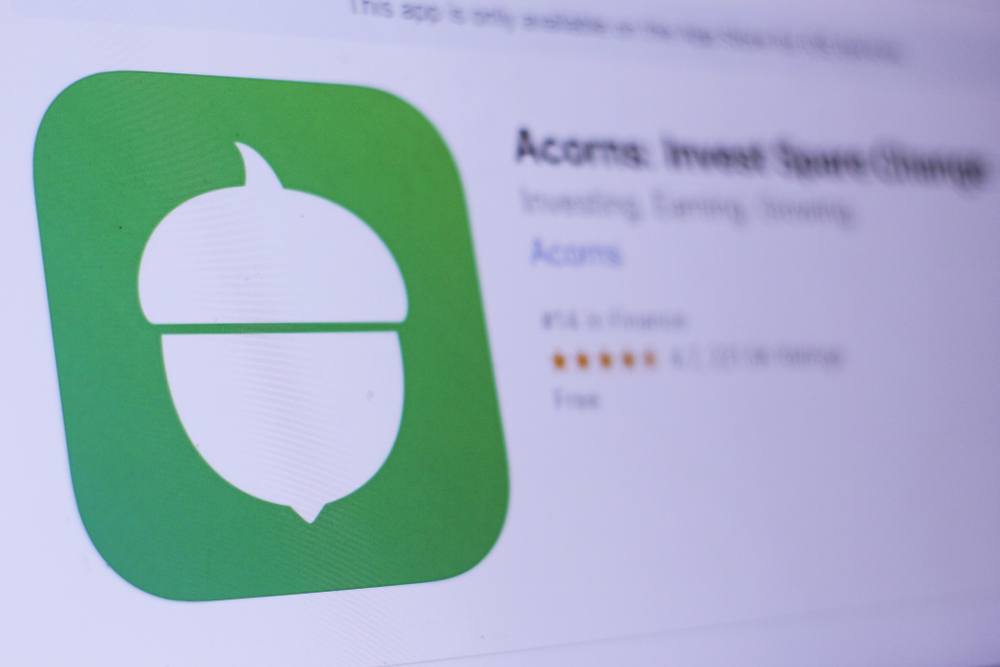 How Does The Acorns App Work?
Investing is one of those scary areas where most people are constantly afraid that they are going to do it wrong. This fear of not understanding the game keeps many from actually jumping over the line to make their first investment, which is a shame. Investing can be an awesome way to grow extra cash, albeit at a relatively slow rate (unless you are dealing with a lot of cash).
But Acorns helps to fix this problem in a pretty simple way. This app and website basically help you by setting aside spare change from rounding-up on purchases, and make recurring investments for you. You can access IRAs, save for retirement, and do all kinds of other things with a 'set it up and then forget it' kind of attitude.
This is because the app literally does everything for you once you decide what you want. All you have to do is stick with it and watch your money grow over time. It also literally only takes about 5 minutes to join, which is pretty awesome.
Trying to invest in the 'traditional' sense is quite a nightmare! So making it easy, as this app does, is something that I think the market needs. In fact, there are many apps that do this same thing, including the Stash app, which I liked as well. Stash is more focused on choosing investments and buying fractional shares, while Acorns is more about saving and growing your money. Both are good, with a slightly different focus.
According to the official Acorns website, over 4,000,000 people already use the app… which certainly makes it a popular offering! They also offer a program called Acorns Spend. I was not totally sure what that was quite yet, but I was interested in finding out.
As I continued doing my research, I realized that Acorns Spend was actually a bank account with a debit card that had Acorns built right into it—making it even more efficient. I was really impressed by this! The app also partners with many top brands to get you cash-back that gets invested right along with your round-offs, which is another awesome feature.
How Does Acorns Make Money?
Though you won't make a ton of money using this app, you can definitely make money from Acorns. You can also lose money though, so watch out!
One of the basic concepts of investing is that over a long enough period of time, the stock market always goes up. Rather than just sitting on cash like in a bank account, companies are doing business, meaning they are selling things at current inflation prices, so at the base level, your investments are at least keeping up with inflation, thus growing.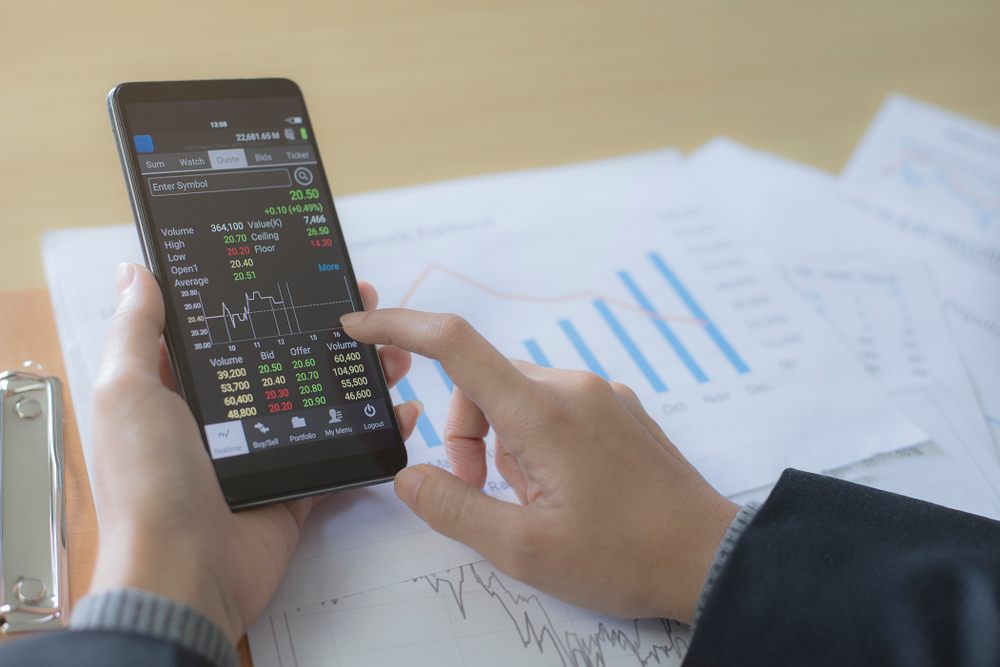 On top of that, companies become more efficient and profitable. Some companies fail, but the best companies survive, and make the stock market as a whole more profitable for investors.
All of that is to say that if your money is invested in the stock market via the Acorns app, you're going to be making money in the long run.
In the short run? You might see your account value go down. In fact, the entire stock market has dropped about 10% in just a couple days due to Coronavirus fears. If you had $100 in the market, you'd now have $90.
Don't stress though, as long as you don't sell, there's a very, very good chance that in 10 year's you'll have $110, or $120.
You may also be earning a small amount of dividends from your investments, and compounding interest helps your money grow year after year.
Can You Get Rich From Acorns Investing?
Acorns.com can absolutely help you to turn a profit… but this profit is probably going to be minimal. You are definitely going to get rich from Acorns.
Why?
Acorns is an investment app. So yes, you are going to earn money from not only your investments, but also from cash-back on qualifying purchases if you use their card. Investing is a slow process though, and you will likely find that this is not the type of app that you would want to use to try to turn short-term profits.
Acorns is for saving, investing, and building a retirement… and it does so automatically, without you being required to remember anything or even to think about anything. That is what makes it different from a lot of other side hustles, but this is also what makes it more of a long-term thing—not a short-term plan for building wealth.
How Much Can You Earn Every Month With Acorns?
This obviously depends on two things. First and foremost, it depends on how much you want to invest. The more money you invest, the faster your accounts will grow.
But at the same time, don't expect for it to grow too much too fast, either! Investing is a long term thing. The other factor is how often you earn cash back if you use their checking account and debit card. This can increase the return for your use of the app, but it is still not necessarily fast.
If you want to…
Save money
Invest
Build a retirement account
Earn cash back and roll that money back into your investments
Then this is an awesome app and service that will let you do it cheaply, for a minimal investment, and on an automatic basis.
But, if what you are actually wanting is…
To make extra money that you can access right away
Build a side-hustle that can help you pay your bills every month
Build a side-business that will turn profitable at some point
Then this is probably not the kind of thing you would want to mess with.
Does Acorns.com Cost Anything?
As it turns out, there are monthly fees for this app—but they are pretty minimal. Here is the pricing page.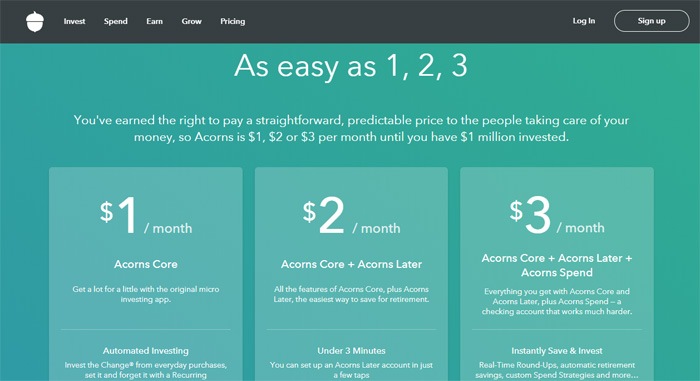 As you can see, their most expensive plan is $3 per month. The $1 per month plan gets you Acorns Core, which comes complete with…
Automated Investing
Smart Portfolios
A Grow Magazine subscription
Found Money, which is a program where over 200 brands will invest in your portfolio when you shop with them
A team that is available to help you grow your wealth and answer questions (basically customer service and advice)
I am usually pretty leery of services that charge you to invest money with them… but I also have to say that this is such a low monthly fee that I cannot imagine it being a waste. I mean, this is a pretty cut-and-dry product. You simply roll-off your extra change, up to the next dollar, and automatically invest it. It is literally that simple.
My Personal Feelings About Acorns.com
Personally, I am a pretty big fan of anything that helps you to invest on your own terms. I hate how expensive traditional 'stock brokers' can be, and anything that throws a wrench into that traditional 'racket' is a winner in my book!
I feel like Acorns.com offers individuals an awesome chance to build a retirement, save, and invest. But… with that being said, I also get the feeling that a lot of people are going to misunderstand what this app is all about if they don't look into it closely.
Acorns.com is not a get-rich-quick app. It is, to put it very plainly, an app that will help you to invest automatically, without requiring you to think about it. It is also an app that can get you awesome cash-back to add to your investments, as well as a tool that you can use to help build a retirement account.
So if your goal is to invest or build a retirement account, then Acorns is going to be awesome for you. But if your goal is to spend some time or money on a side-hustle that is actually going to make you some quick cash, then I am afraid that this might not be the way to go.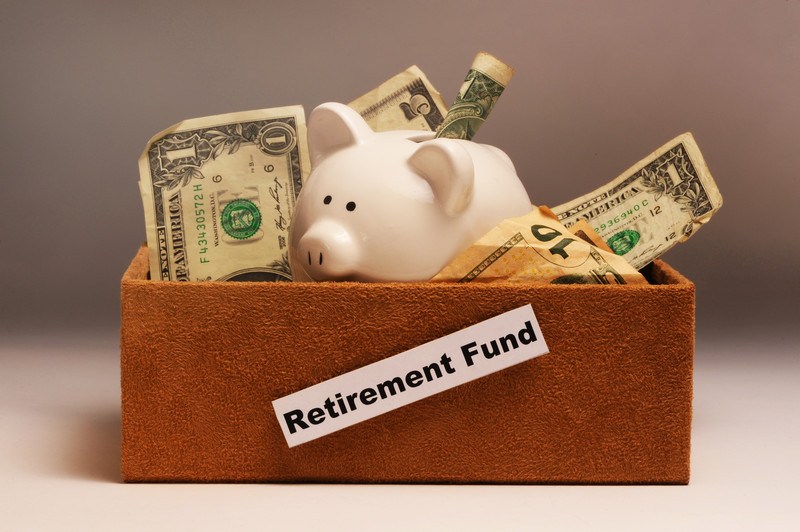 If you don't have any investments and/or a retirement account, then I would actually really consider looking into Acorns.com. If you are a side-hustler who likes to make your own way in the world, then you may not have access to employer-created IRA accounts or anything like that. So in such cases, apps like this can offer you a great opportunity to start investing in your future right now.
Is it the best investment app out there? Acorns is my favorite so far, but there are more out there. So yeah. If you're looking for an app that you can use to invest easily and automatically, I would highly recommend that you give Acorns.com a try!
You won't get rich quick off of it—but it certainly can't hurt anything either!
My Final Thoughts On Acorns.com
Is Acorns worth your time?
There are a lot of ways to make money online. Some are good, some not, but ALL of them are still just trading hours for dollars.
Starting your own affiliate website really is the best way to build passive income and "make money while you sleep". Affiliate websites earn income in every timezone, and can be instantly accessed by billions of smartphones across the globe!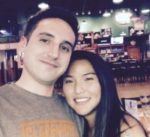 Nathaniell
What's up ladies and dudes! Great to finally meet you, and I hope you enjoyed this post. My name is Nathaniell and I'm the owner of One More Cup of Coffee. I started my first online business in 2010 promoting computer software and now I help newbies start their own businesses. Sign up for my #1 recommended training course and learn how to start your business for FREE!